How will the next generation of wellness spaces will be designed to accommodate new health and safety protocols?

Three experts shared their views with Commercial Interior Design editor Jane O'Neill as part of the 14th edition of Cosentino City Live!, an ongoing online discussion into key and current topics in the design industry.

They are: Malini Karani, director of studies for Interior Design at Heriot-Watt University Dubai Campus; Portugal-based Martin R Goldmann, founder of spa consultancy ASPA International and Ingo Schweder, head of GOCO Hospitality, which has its HQ in Bangkok, Thailand.
How are wellness spaces responding to coronavirus design-wise? What's in their new toolkit?

Martin Goldmann: We've seen some very quick retro-fits in the hydrothermal areas. There's been installation of bacteria and virus repelling filters that comes from the hospital industry. We see the installation of UVC lights throughout the spa, corridors, changing room facilities and throughout the spa, so UV lights can be switched on at night when the spa is not inhabited and the whole area can be dosed with ultra-violet C disinfection.

We're also seeing in the hydro-thermal area shot chlorination on almost a daily basis and automated so it definitely gets done. That's just to give our clients peace of mind in what we're using and how they're using it.

I think the most challenging area in the entire spa is our changing rooms, which is a high density area of client exchange.
What are the other main challenges these spaces face, considered from a design perspective?

Ingo Schweder: One of the nice things about this has been that spas are no longer in basements. People understand now that daylight and opening windows and a much more indoor/outdoor relationship was important. It was always very difficult to convince people not to put it in the basement but I think that message now is much clearer.

One of the challenges is older facilities. They sometimes don't have the money for those retro-fits and I don't know what's going to happen to those facilities, as the client is going to demand certain changes. I'm not sure all facilities have the stamina to go through and make those.

Martin Goldmann: And I think that is one of the positives of the present situation and that people have understood that the outside not only one doesn't get infected too fast, but more importantly, how important vitamin D and how important it is to move around.

However there's a substantial amount of cost which are coming towards the operators right now. It can be six, seven, eight, nine, ten dollars or euros. Depends where you are per treatment, which is substantial. It represents sometimes five, six, seven, 10 per cent of the cost.

Malani Karani: Locker design and common space design is one of the things we've focused on [when designing projects with students], because your common spaces, how to manage to ensure there aren't too many people and they aren't going to be worried about cross-contamination.
Do you think we're going to see trends changing in how customers use spas?

Martin Goldmann: There's more and more interest of having your secluded own little world within the larger resort.
So there are some opportunities and potential to come out of this?

Martin Goldmann: One group of hotel chain we're talking to, this GM just turned around and said, we're not going to fill up this conferencing facilities for the next two to three years. What options have we got? And we came to came up with taking that thousand square metre area and breaking it up into five family spa units.

So a family would book into the hotel and then they would book that their family spa for three hours, six hours, eight hours, and they'd have the therapist come. That would be their family therapist. They could order food into the spa area. You'd have a thermal area, sauna, steam, sensory showers, hydro pool, massage chair, relaxation area. And that is then for that family or for even a company.
If a company is doing a promotional outing of or if it was a stag party or a hen party, they could book that area out. It's been disinfected. It's not being used by other people or totally strangers to that group of people. And I think this will be the way forward until we get a vaccine. Then once we have a vaccine, I think it'll be life back to normal until the COVID-20 comes around and we have to rethink everything again.

But I think breaking down hotel spas to smaller units that generate a larger amount of money is possibly a very interesting game. It's a game changer for the hospitality industry.

Ingo Schweder: In Thailand you cannot go to any beach resort and find a villa because all the villas are booked all the time every weekend where entire groups go out and say, this is my villa for the weekend. There's a chef, a massage therapist. There are six, seven, eight, 10 bedrooms and the entire group of friends and family stays together. So there is a shift in design as a shift in demand.
We have to fulfill the needs of the developers to ensure that they have a profitable product, so it all works together.

Martin Goldmann: We are just about to launch a pop-up sauna for the coastline. We have 14 degrees here in the water right now [in Portugal].

But I think the mentality is bring the spa, bring wellness to the people rather than the people having to go and find it.

This is a paradigm shift that we're going to have to deal with.

Ingo Schweder: We just got an inquiry here in Asia to take a very prominent hotel, moving it from 700 rooms to 300 rooms and taking a 2,000 square metre ballroom and making an entire wellness centre. Now, two years ago, nobody ever would have thought about it.

Martin Goldmann: And I think it's going to have tremendous success. I really do, because, you know, even if I'm living here and I have my personal fitness regime, which is running in the morning and swimming and so on.

I can take my family and we can go and book a family spa for the morning, for the afternoon or for the evening. And yeah, it's as you said, two years ago it would've been unheard of. You'd been thrown out the door. But it's amazing.

This is a positive connotation of COVID-19 that we're seeing. But I think it's a very interesting one and I think one that will be here to stay for a long time.

MEET THE EXPERTS

Malini Karani
Director of studies for Interior Design at Heriot-Watt University Dubai Campus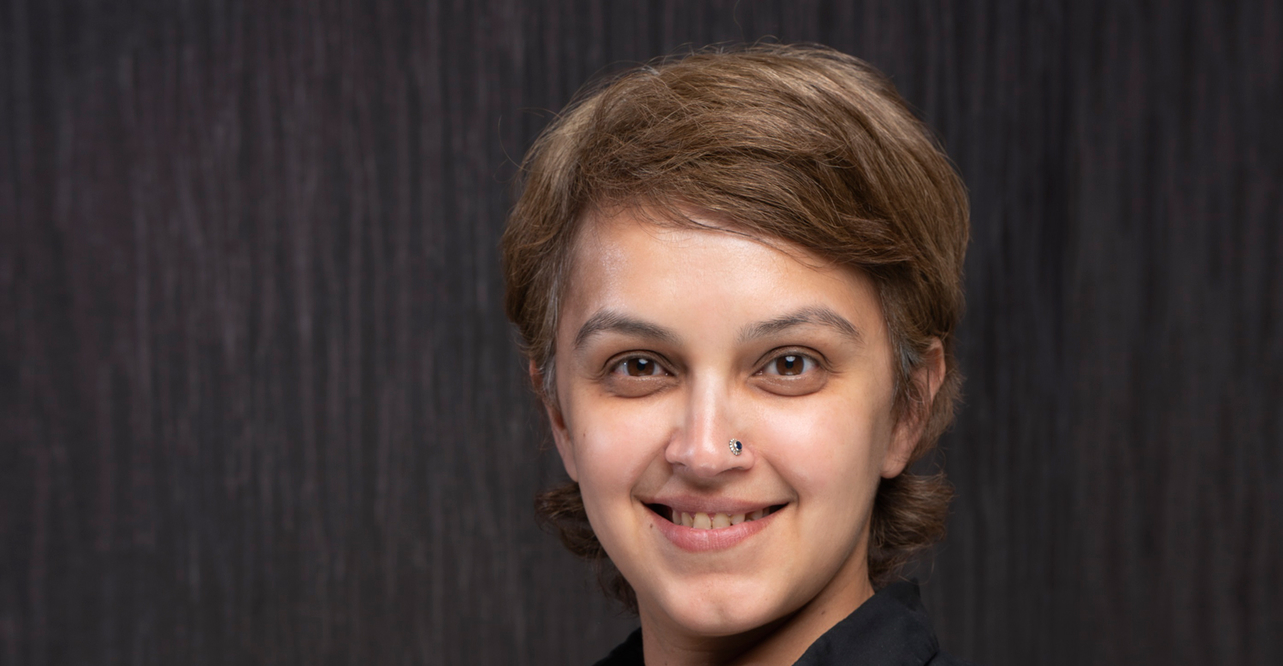 Martin R Goldmann
Founder & CEO of spa consultancy ASPA International



Ingo Schweder
Founder & CEO of  GOCO Hospitality