As office spaces start to re-open with social distancing in place, experts debate what the future holds for workplace design.
Nicholas Maclean, managing director CBRE MENAT global real estate company, predicts that COVID-19 will accelerate radical reimagining of the workplace and the boundaries of what an office is will be pushed.

So how will this translate into what we see in office interiors?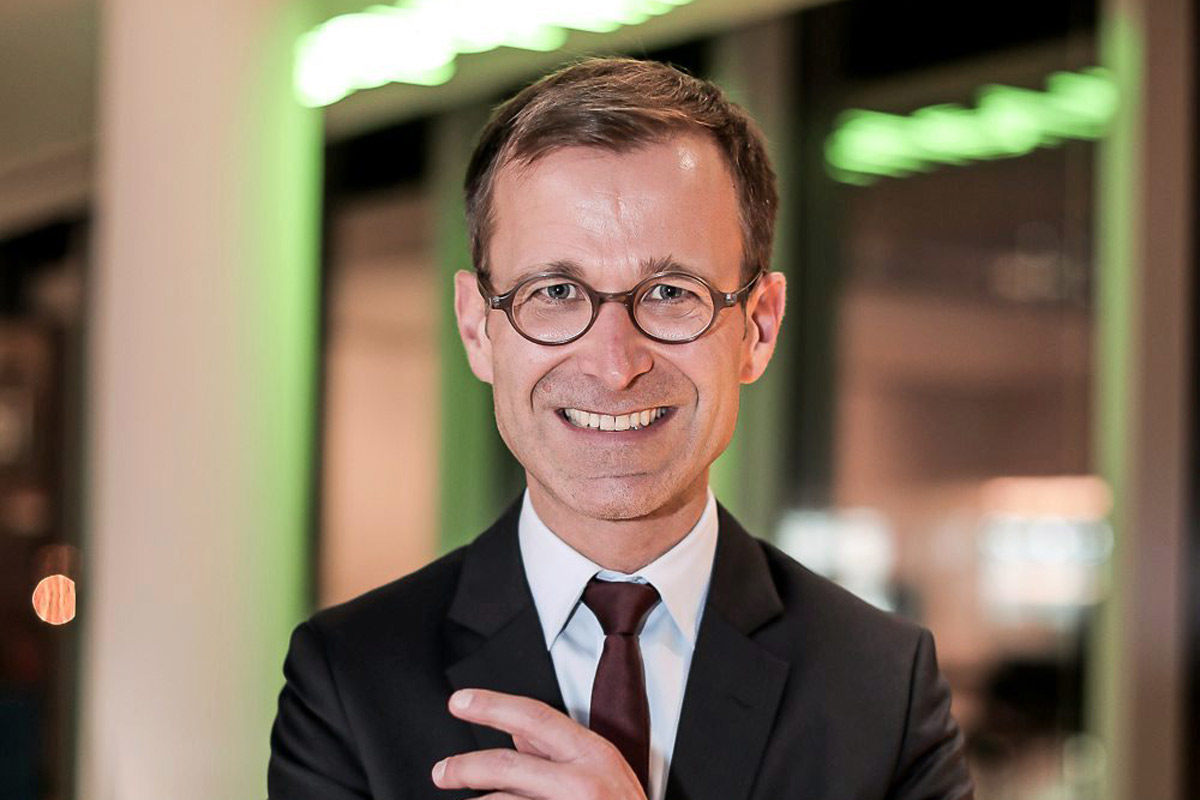 Eric Berchtold, USM
USM supplies modular furniture systems for offices. Eric Berchtold, sales director Middle East, Africa & India for the Swiss brand explains how the brand is adapting design to create distance in common spaces.
"The process of changing spaces to meet social distancing needs to be approached with a certain level of familiarity.

"With such recent disruption, elements that feel recognisable can help to settle people into a new environment, allowing for the same level of usability, just in a slightly different format. It's also worth exploring designs that are multifunctional."
As well as furniture, designers need to consider the role of lighting in the socially-distanced office.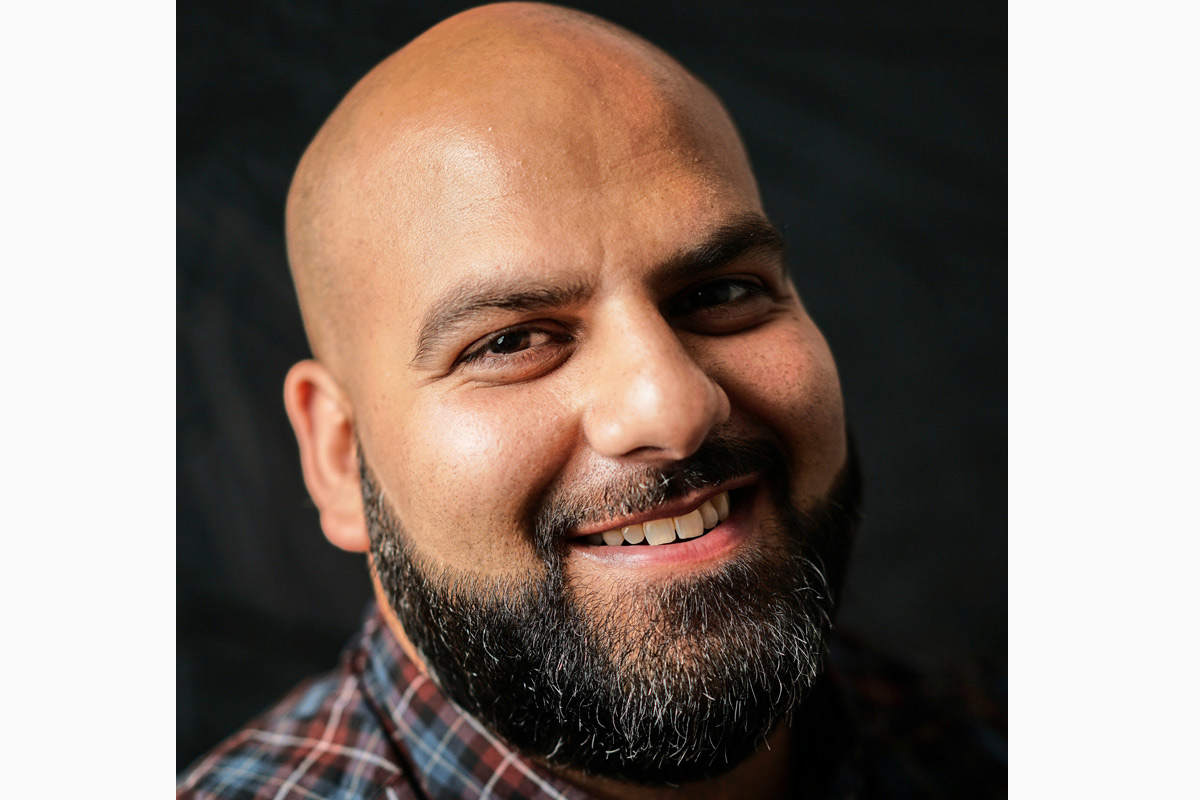 Jaspal Bal, Light link
The lighting firm's founder says: "Human centric lighting, and its role in productivity, has been a hot topic over the last couple of decades. We're now taking a broader approach, looking at overall health and wellness with a focus on WELL Standard practices through energy-efficient lighting solutions in commercial spaces.

"WELL practices will become more common as employers strive to support staff from a holistic perspective, post-pandemic.
"LED technology has evolved significantly, and as these changes slow, it will be the lighting control area where we see the next big shift in technological development. Particularly in regards to POE (Power Over Ethernet) for connected lighting in smart buildings, which can be used to upgrade systems, save money, increase efficiency, and drive sustainability.

"Internet of Things integration will also be crucial due to the increased need for businesses to collect data related to capacity and spacing. Light fittings can be equipped with sensors that detect room temperature and movement (including asset tracking and footfall), meaning office use can be studied and understood in more detail, and intelligent lighting functions can learn the habits of users.
"Another advantage of PoE is that it gives staff direct control of the lighting from their own devices rather than using wall switches or keypads.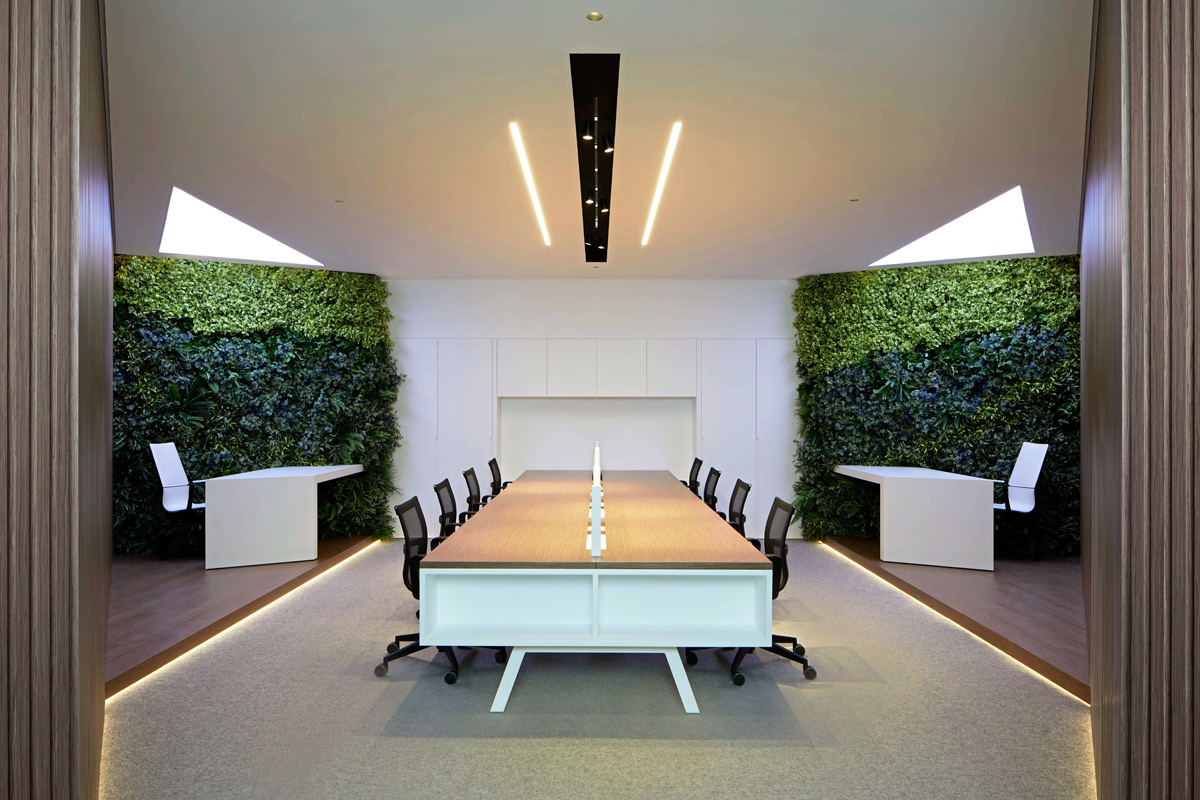 "Clients who are looking to reopen their offices want to minimise touching surfaces as much as possible, meaning conventional light switches and key pads could be a thing of the past. We're already used to using Alexa-type virtual assistants to control home lighting without a physical switch to operate, and smart functions will soon become the new norm at work.
"Previously, POE has been deemed an expensive luxury by clients, or they didn't believe it was viable.

In the current climate, we expect more will be willing to invest, while at the same time, suppliers and manufacturers will look to develop more cost-effective options. "Light fixtures are incorporating a lot more functionality, such as sensors, acoustic properties, and air handling, and the COVID-19 outbreak is likely to result in demand for light fixtures offering air filtration systems using UV lighting to kill germs. There will be a spike in wellness product innovation with companies racing to solve problems and assuage people's fears. As always, the quality will vary, but initial products offering this technology look well-designed.

"Once the lockdown eases, mental wellbeing and addressing people's anxieties should be important issues for all employers. A lot of people have spent time isolated and will need to adjust. WELL criteria is likely to be updated to reflect the new regulations and design changes, and it may expand to cover areas such as mental wellbeing and the home office. Staff working from home are working under low-level lighting, sometimes without any natural light.

"If more people continue to work remotely, will employers be responsible for checking the suitability and assessing the risks? Companies may be required to supply additional lighting equipment, such as free-standingdynamic lighting.
"Many of these trends were already emerging, but they are being brought to the fore much quicker as we deal with a situation that has transformed office life for the long-term."

Thomas Herd, Anarchitect
The senior RIBA architect believes that as well as what we see in office interiors, how we behave in them will change.

"Over the course of the lockdown in the UAE, our team asked ourselves the most potent of questions – what do we need an office for? The answer varies between industries, however within the design sector there is only really one answer – creativity. To collaborate on ideas and solve problems, to teach and to learn in a creative, supportive environment rooted in nurtured company culture.
"The question postpandemic then becomes 'how do we provide this function, safely?'
"At ANARCHITECT our design processes have always been firmly rooted on the person, the user and the best experience for that particular individual.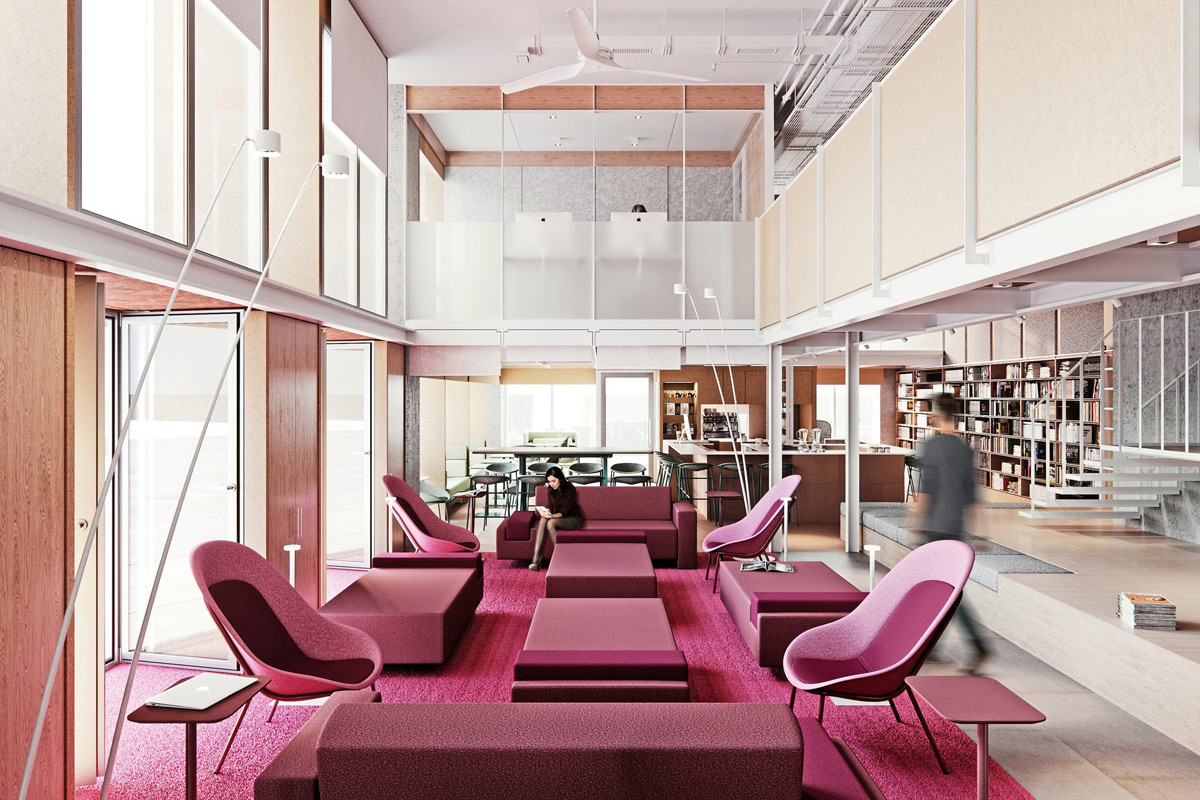 "As a respond to the future, we must consider not what the workplace is like now; but how it will evolve and offer the client a flexible design strategy that can respond to market changes and supports the client's business model.
"We anticipate a shift in workplace culture founded in what we have learned from working at home. There will be an inclusion of ritual into the everyday. The process of entering an office will be slowed down – a sanitation station on entry, designed around a person, provides a necessary function, but will also build a culture of consciousness around hygiene and caring for others.

"The entrance hall itself may be widened appearing physically grander and circulation routes might be reconsidered. Mindfulness at the workplace will hopefully replace rush and stress practices.
"From an architectural perspective, this may indeed mean the end of the large-scale office. We may see practice offices split into regional clusters – where those that live locally to that hub can check in every other day for a creative workshop with their collective team members, which will also reduce cross-city
commuting and therefore a decreased risk of spreading any germs."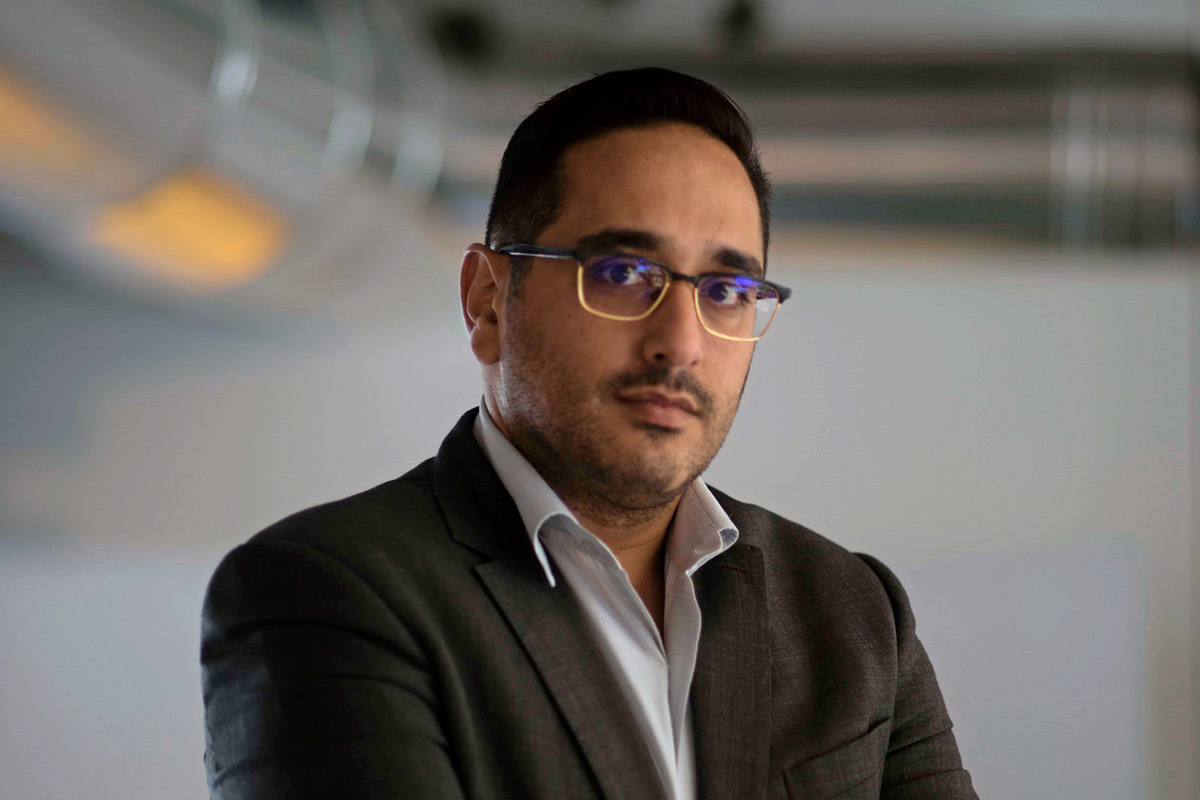 Farid J. Noufaily, LS Design
"Post COVID-19, we will surely see the role of the office shifting profoundly. More people will prefer holding on to the flexibility of working from home or elsewhere outside the office.
"The nature of the workplace will hence arguably become more about a space for collaboration, rather than a space to congregate. This could translate to a greater need for flexible/hot desks, instead of permanent 'personalised' desk spaces. Meeting rooms will become spaces for collaboration and need to be re-imagined by architects to accommodate for social distancing and incorporate advanced technologies.

"The focus will shift to optimising the workspace, offering access to tasks that cannot be done remotely such as secure VPN broadband or access to specialised technology or equipment.
"There are many lessons being learned during this pandemic; including the need for social distancing and design for better infection control. The most important paradigm shift however is that instead of a communal space for the entire workforce, the offices of the future will be places of collaboration and specialisation."