For years, iGuzzini illuminazione has been promoting social innovation through lighting, and in 2020 the leading architectural lighting firm is presenting a series of new and innovative solutions that go beyond the function of pure illumination.

The company, based in Recanati on the east coast of Italy, is focusing on technological innovations that benefit people and their communities this year. For iGuzzini, continuing to invest in technology means supporting social innovation. The firm's People Centric Lighting concept is developing 'beyond light' solutions that integrate with architecture and iGuzzini promotes a creative use of light that it hopes will create new expressions for cities.

Light, iGuzzini says, can enhance the identity of a space and give it new meaning, as well as being an effective tool for sustainable urban development. Through Smart Create Light it will enhance spaces with light that changes, moves, changes colours and transforms to the rhythm of its surroundings.
The firm's new products include Robin, an indoor spotlight, Agora, an outdoor floodlight and Palco InOut Framer, which can transform cities into open-air museums.
More information on these, and more, is below.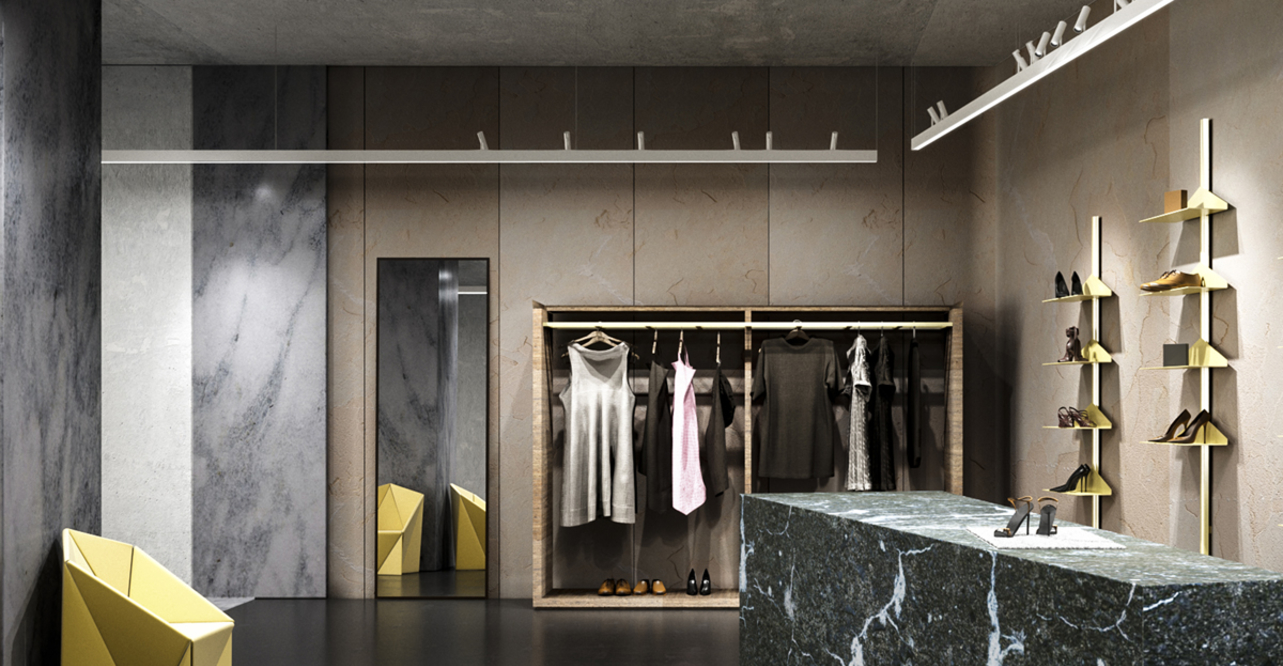 Robin
Designed by architect Mateo Thun, the compact spotlight has power that exceeds its size. Its appearance is based on that of the bird of the same name – a small, colourful animal with a lively character and melodious song. IGuzzini says: "The bird's orange breast brings light to the winter, it conveys sympathy at any part of the year. Robins, sitting on the wires of light invite us to look up at the sky while they scrutinise our world from above. Similarly, the small yet powerful Robin spotlights, from the top of a truly slim track, provide downwards light."

It is housed in the Superrail track and the optical compartment can rotate by 160 degrees as well as rotating 360 degrees on the horizontal. It also has a customizable accessory, designed to accompany light beyond the track. It's inspired by the reticular domes of Italian architect and engineer Pier Luigi Nervi and its interwoven ribs help measure space and filter light.

Robin can also house BLE Bluetooth Low Energy, meaning energy consumption can be reduced to a minimum. It also means that even in the event of a product malfunction the system will continue to operate.

Architect Thun says: "Inspired by a 'pettirosso' [Italian for Robin]. The spotlight borrows the attitude and abilities of this bird and interprets its body posture, its movement and ease. Thanks to iGuzzini's know-how and experience in realising excellent lighting solutions, Robin,  installed on the Superrail track, is the perfect match to grant significant lights to enhance architecture concepts - be it for hospitality, retail or cultural settings.".

It's available in three dimension and in black or white, and the Superrail (which is just 25mm wide) can be installed to infinite lengths and can be installed in various ways and can accommodate other iGuzzini lights.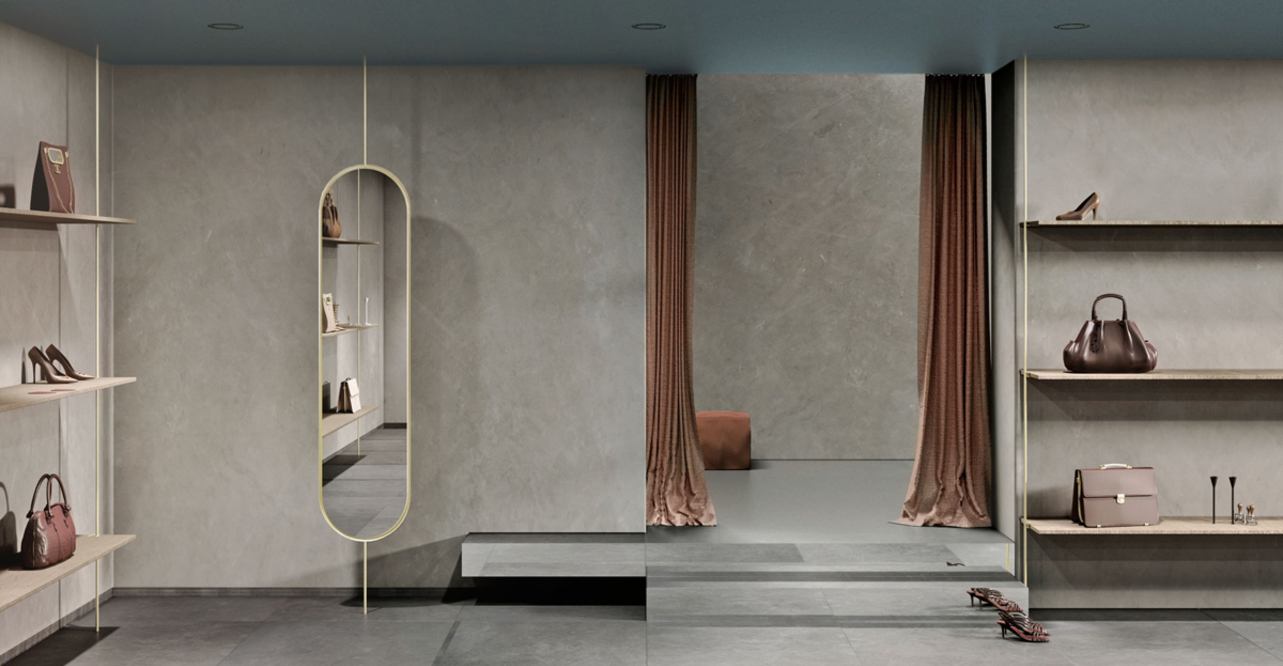 Blade R
A compact and miniaturised ring of light, Blade R is a high-precision piece with style and functions that blend perfectly with architecture, and improves people's well-being through the smart activation of safety, entertainment, comfort and sustainability and lighting scenario services, says iGuzzini.

It can be controlled by smartphone using BLE protocol and can integrate with loudspeakers, a smke detector, emergency lights to guide people durig blackouts, a video camera with 360 degree view, other luminaires from iGuzzini and smart service activation (such as push notifications, space management and indoor navigation).

Blade R has a number of different standard and order-only finishes, as well as a central cover that can be painted any colour to match the ceiling and blend completely with the architecture and is available in three different dimensions. The compact piece can be recessed I any thickness of ceiling, too.
Agorà
The outdoor floodlight designed by architect Jean-Michel Wilmotte takes its name from the Greek "to congregate or convene" and is influenced by the notion of the 'square' – open spaces surrounded by buildings where people meet. This new projector, iGuzzini says, becomes an instrument that breathes life into cities by offering people spaces in which to meet, enjoy life and feel safe. It is designed to be used in all urban places or meeting places in cities, towns or neighbourhoods.

The simple but highly detailed design by Jean-Michel Wilmotte integrates perfectly into architecture and the urban context, almost blending into the material that surrounds it. There are two versions, one with remote power supply and one with built-in power supply, and six types of light distribution.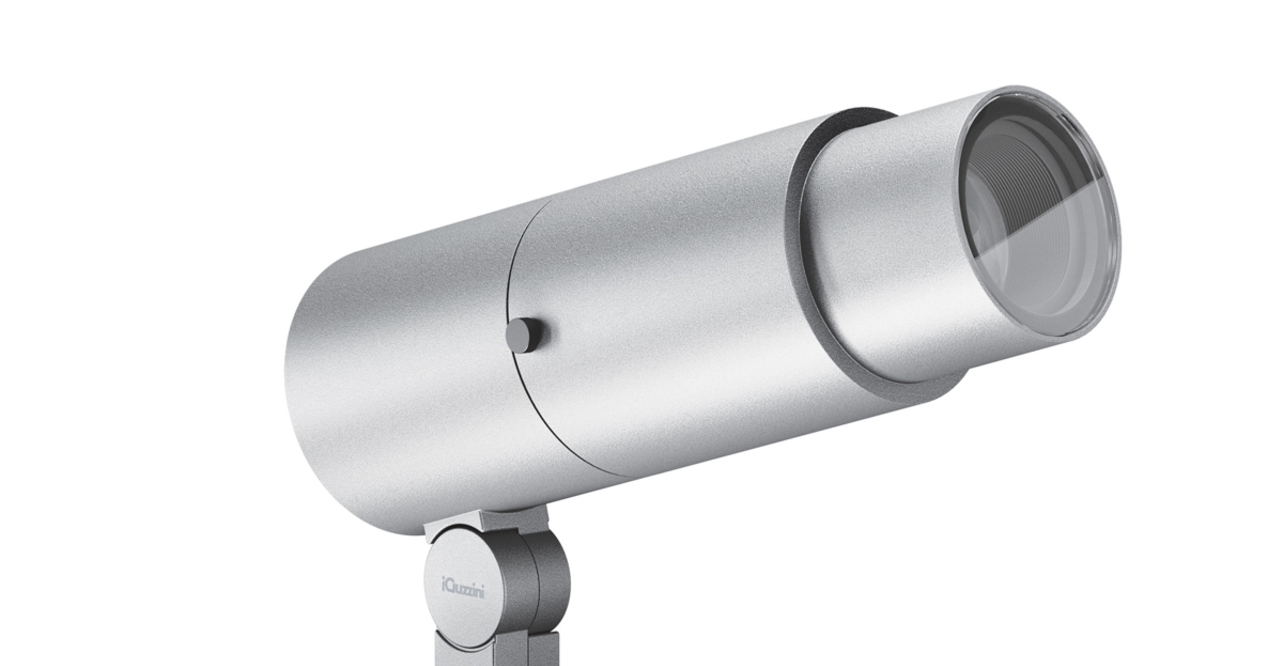 Palco InOut Framer
This device can be integrated into architecture and is conceived to change the 'skin' if cities, transforming them into open-air museums.

Designed by artec3 studio, it has minimal and compact design that can blend with its surroundings as well as allowing personalised and creative scenarios to be developed. It has a huge reach and can cover a vast area, as well as being easily controlled by smartphone and other smart devices.

Available in three different sizes, colour tempteratures and with a range of light flows, it can be installed on the ground, on the floor, on a wall or pole mounted.