Latest reports say spending on interior fit-outs are expected to increase across all sectors in 2020. We speak to senior industry figures for their predictions.
What significant projects you are currently working on?
Abdoullah Albizreh, director, Depa (AA): We have completed W the Palm, Hotel and Residences, Mandarin Oriental Hotel Dubai, Intercontinental Hotel Dhaka, Kempinski Hotel the Palm and Address Fountain Views, Downtown Dubai. Currently, we are delivering two iconic metro stations in KSA and an airport in the UAE, the full fit-out of a Hilton hotel and five Cinemas in KSA, two new Address hotels in Downtown Dubai and JBR, and an iconic high-rise hospitality project near DIFC.
Hotel operators have recommended Depa for work in Cyprus and Sri Lanka and we are also exploring opportunities in Africa. We expect our Saudi business to grow over the coming years. We have delivered projects in 43 countries, including iconic projects such as Burj Al Arab, Burj Khalifa, Atlantis the Palm and Dubai Opera House. We continue to work with industry-leading firms such as Zaha Hadid Architects, Fosters + Partners and Santiago Calatrava. The technical requirements of these complex projects play to Depa's strength in BIM engineering and key project management.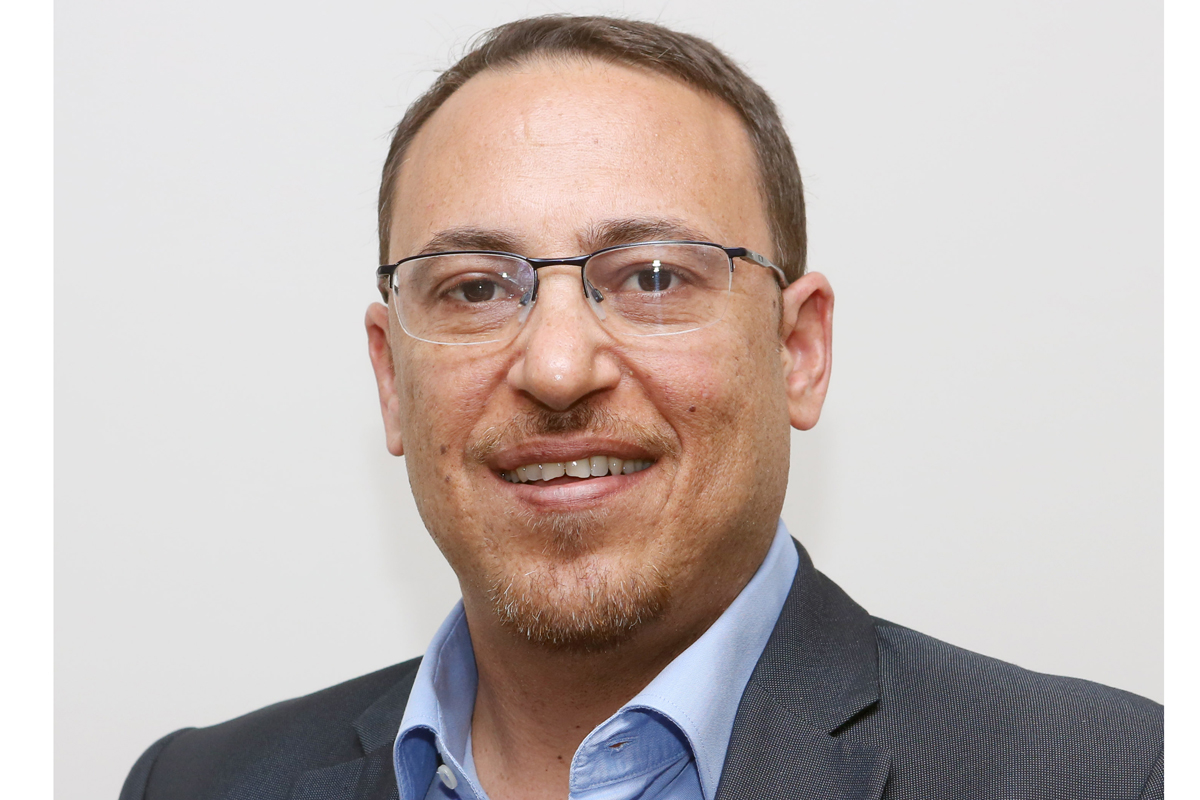 Firas Al Ayed

Firas Al Ayed, group operations director, Havelock One Interiors (FAA):  Havelock One Interiors has evolved into a turnkey fit-out and manufacturing company that delivers across GCC markets and sectors. We continue to implement projects for the hospitality, F&B, retail, entertainment and commercial industry.
In Bahrain, we are currently the joinery and FF&E supplier for a new five-star resort, we are also rolling out the rebranding-related refurbishment of old and fit-out of new branches for National Bank of Bahrain, and we have recently delivered Clay, a new Nikkei fine dining experience for Food Fund International. Furthermore, we are in charge for the turnkey fit-out and manufacturing for Hilton Garden Inn in Bahrain and Kuwait. We are also in charge of the refurbishment of two five-star hotels and are working on the public areas for another. We have just finished 1954 Film House, a real cinema gem with three auditoria reminiscent of the 'Golden Age', not just of Arab cinema. And we are quite eager to publicise about a large HQ of a local conglomerate, once the time is right.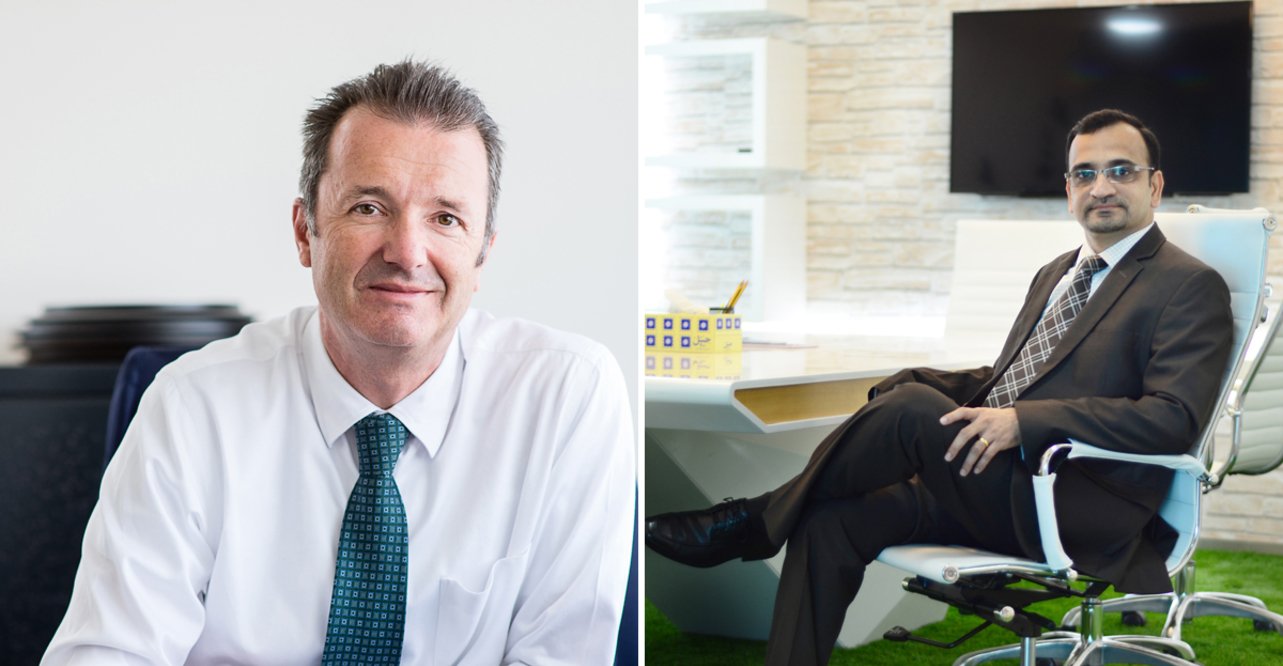 Marcos Bish and Pratap Mendonca

Marcos Bish, managing director, Summertown Interiors (MB): Summertown Interiors is reputed for its green expertise and exceptional client service, specialising in commercial, healthcare, and education projects for global Fortune 500 companies, government authorities and local businesses. Currently, we are working on a design and build project for The Takeda Pharmaceutical Company – the project is expected to be completed in April 2020.  The company has several exciting projects in the pipeline for 2020 and beyond in all sectors – commercial office, healthcare and education.

Pratap Mendonca, co-founder, Design Infinity (PM): Our recent projects include Samba Bank, Sharjah Research Technology and Innovation Park, Zayed University Innovation Centre and Novotel Hotel. Our current projects are primarily focused in banking, corporate, universities and hospitality. We see good potential in the hospitality and corporate sector.

Saad Moaswes, managing director and founder, Bond Interiors (SM): We are currently working on Zaha Hadid Architects' Opus ME by Melia Dubai Hotel in Business Bay, the Giorgio Armani flagship store at The Dubai Mall, SLS Dubai Hotel & Residences, St. Regis at the Palm, the Spa at Kempinski - Mall of the Emirates and a 4100 sq m villa at Emirates Hills for Select Group, among other important projects. These projects are focused on five-star hospitality, high-end retail, and luxury residential sectors.

Which sectors do you see the most potential – in the near future and in the longer term?

FAA: Of course, KSA – especially in the entertainment space – is going strong, where we have been involved with three different cinema brands and are working on the turnkey fit-out of our sixth project. We've been working in new mall developments. Most recently, we were supporting leading F&B brands to open new restaurants and shops at Ajdan Walk in Al Khobar – including Babel, P.F. Chang's, Asha's and Starbucks.

In the UAE, we have been working for different brands at The Galleria Al Maryah Island in Abu Dhabi, including VOX Cinemas, as CID has previously reported, and have just handed over an entertainment zone. Speaking of entertainment – we were fortunate enough to be the selected turnkey contractor for EKart by Emaar Entertainment, a state-of-the-art indoor carting experience, at the Zabeel extension of The Dubai Mall.
MB: We believe that the demand for commercial office fit outs will continue to be favourable in 2020 and beyond. Whilst we estimate that the healthcare sector will provide more growth and opportunities for fit out contractors.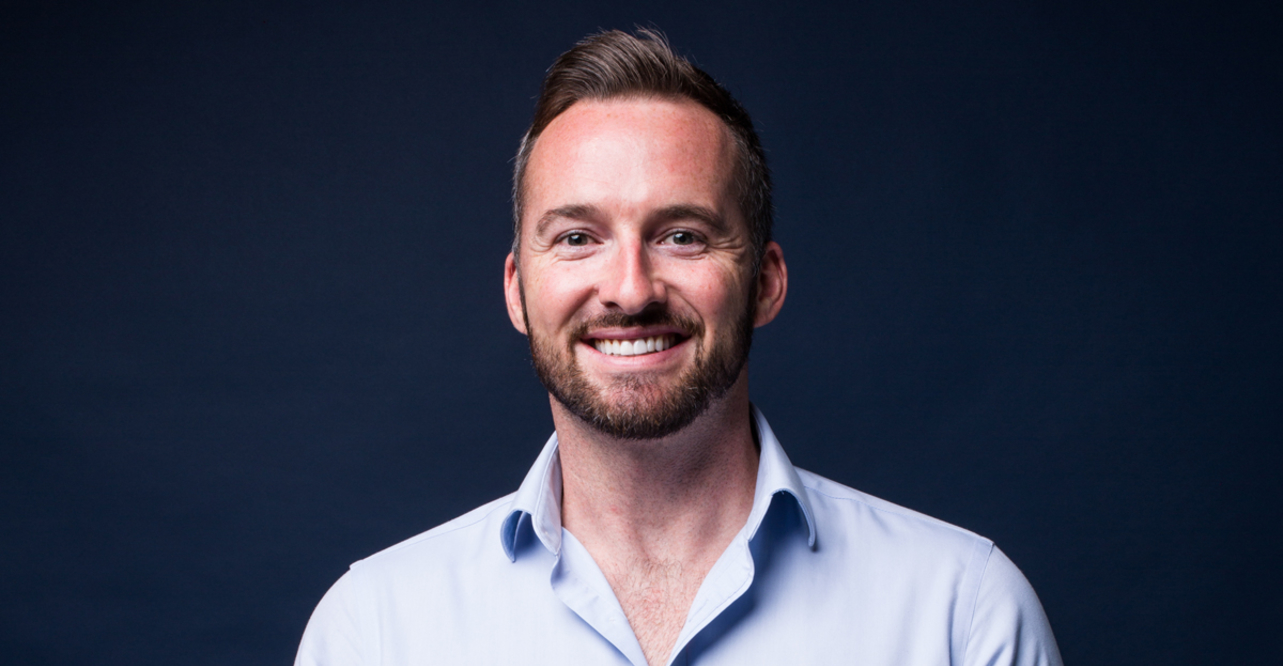 David Cook

David Cook, Contractors Direct (DC): Through our contractor search portal, we are seeing the strongest traction right now in commercial offices and restaurants. There are far more requirements for these types of projects coming through the Contractors.Direct portal than any other in the market at the moment. Since launching in Q4 2019 we've helped well over 100 companies source qualified contractors for their projects.

SM: I see most potential in new and renovation in five-star hospitality and luxury residential, in both the near future and in the longer term.

How have Expo 2020 or other recent landmark projects in the GCC benefited your company?

AA: Depa is currently working on three large projects in EXPO 2020 including one project with Santiago Calatrava. However expo has been a catalyst for many projects outside expo to be completed especially the hotels to take advantage from the coming tourist during the event.

DC: Contractors.Direct was set up after the Expo announcement, which is unfortunate as our platform could have streamlined a lot of the procurement headache associated to such large project  tenders. We're optimistic that the Expo will generate a lot of interest from companies overseas to set up a permanent base once the Expo has finished. This will very much be a target market for us in early 2021.

FAA: We are not directly involved in any Expo 2020 project; however, we appreciate how much it has impacted the economy of Dubai, in general. A lot of our work in malls and new developments has only been possible because of the renewed confidence in the market. Right now, we are preparing to start working on the retail and leisure infrastructure of Dubai Hills Estate. Vision 2030 has been a game changer for us and the industry in KSA. If you look at current reports, economic transformation is very tangible, and the 'flight to quality' opens up many new opportunities for experienced industry players like us.

MB: We are currently tendering for several commercial interior projects for Expo 2020, but we estimate the opportunities for local contractors will be greater indirectly, and after the event in repurposing the site. According to JLL's 2019 Year in Review UAE Real Estate Report "office supply is expected to increase to 9.1 million sqm by the end of 2020, including ICD Brookfield Place." We estimate new commercial office space such as Brookfield will ensure favourable demand for contractors in the UAE in conjunction with the various new government initiatives launched in 2019.

SM: Although Dubai has always been a premium destination for investors and developers from around the world, the Expo has only led to this reality increasing. Many new and old investors and developers are looking to expand their presence in the region by relying on Dubai's profile, the market it attracts and the ease of doing business here. This has benefited our company because we are an internationally recognised and trusted name when it comes to the kind of high-end interior fit-out projects that the Expo has brought.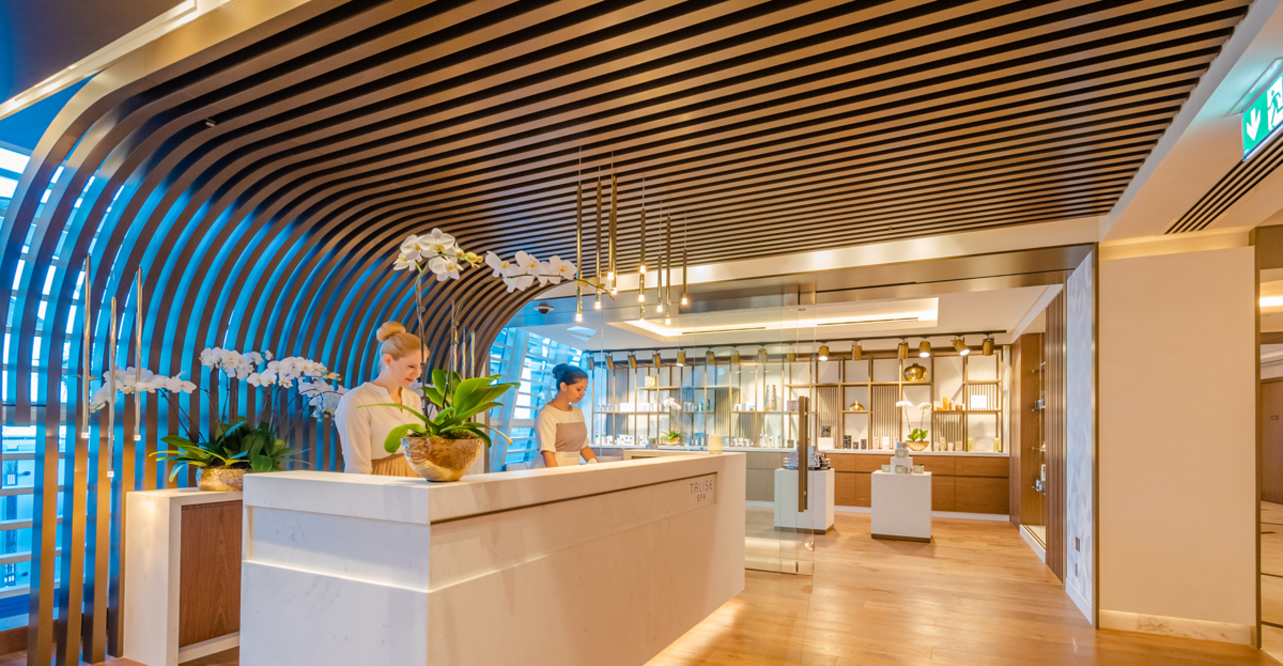 What are the challenges for the GCC's fit-out contracting companies?

AA: A number of clients are focusing on cost due to declines in their sales and revenue, hotel average room prices are also declining, putting pressure on investors' business plans. Many clients are focusing now on pure cost rather than value or quality. Clients are inviting tier C contractors and consultants to deliver high-end projects, resulting in project delays, repeated works due to low quality finishes and a rise in disputes.  We are insisting on providing clients with reasonable prices and realistic time frames, we don't mind losing a project rather than losing a client and damaging our brand.

DC: I believe the two main issues are late payments and cheap competition. We are seeing a lot of projects stall due to the client / developer not honoring the payment schedule, still expecting the contractor to continue works. With many main contractors 'sub contracting' elements of the project, a late payment can have a huge ripple effect, leaving contractors with a tough decision of whether to take the risk and continue to work without receiving payment - which almost always puts tremendous financial strain on the contractors.

When it comes to 'challenging budgets' it's important that clients engage with a project consultant to help them identify good calibre contractors to tender for the project. They'll help steer the project design and specifications in line with the budget, unearthing those winning work solely on price and delivering poorer quality projects - which often ends up costing the client more in the long run. With the necessary due diligence, they would have realised that the cheap contractor's proposal was 'too good to be true' and that the project really should have been awarded elsewhere.

It comes down to a lack of knowledge in the sector for many of these businesses, that's why having a trusted source to ensure that they are making the right decision on their choice of contractor is the first victory in ensuring a successful project delivery. There are plenty of great options available here and we want them to be found easily by businesses who are looking for their services.

FAA: Apart from KSA, all other markets are struggling with the consequences of over-supply, cut-throat competition and pricing pressure. Shrinking margins are a cause for concern. This price-sensitive approach has an impact on project implementation, affecting programmes, quality and effectiveness.  We have been fortunate that our rebranding last year, driven by strategic and operational improvements, strengthened our overall positioning, has helped us to gain more market share and flourish even under adverse market conditions.

KSA, which is clearly a growing market with many mega-projects in the pipeline, faces a different set of challenges, mostly related to visa policies and labour restrictions, a rather fragmented construction market, as well as the geographical stretch between core cities. Those contractors, who know how to manage their supply chain well, will fare significantly better than others.

Finally, and that's obviously not just a GCC-related challenge, the shift to digital in the retail sector is a challenge for those who aren't adaptable to new technologies and customer expectations. We have seen a shift in malls, away from the typical bricks and mortar business – to becoming community, leisure and entertainment hubs. And luckily enough, as mentioned before, we are versatile enough to benefit, by focusing more on restaurants and indoor entertainment projects.  

MB: There are three main challenges. Firstly, the consistent 'race to the bottom' to be the most economical contractor - which leads to discounting and value engineering the project. Generally, the most economical tender will inevitably sacrifice on the final quality of the project and eliminate some design elements. We aim to offer all our clients superior quality interior fit out solutions that do not compromise on quality, are delivered on time within budget and executed at the highest health and safety standards. Secondly, not unlike other SMEs in other industries we have challenges with payment term implementation and enforcement. Finally, we have experienced an increase in clients having over ambitious project delivery timetables that no contractor could execute whilst maintaining a high standard of delivery.

SM: One of the main challenges we have faced is keeping up with the demand for high-quality interior fit-out. This is further complicated by the budgets of clients that have been restricted by the global economic climate that we all operate within.

What is your business outlook for 2020 and beyond? How would you characterise the projects market right now? 
DC: Our outlook is very positive especially as we are in the process of securing some very good operational liaisons. We have recently announced our exclusive partnership with Beehive, a financing platform that is supporting our clients with Project Financing. By allowing Contractors Direct clients the opportunity to spread the cost of their fit-out over two years, we've made setting up and relocating more affordable as well as enabling clients to be able to put 'quality and value' as the main criteria when appointing a contractor.

FAA: We are upbeat overall, as we have a great management team in place across our markets and trades capable of adjusting their offerings to the changing market demands. We are keen to inaugurate our new factory in Bahrain later this year, and we are looking forward to building stronger relationships with existing clients and new prospects, based on our expertise, an outstanding service approach and our passion for quality.

MB: Favourable demand in the commercial office fit out segment, but with continued fierce competition amongst contractors. We also predict an increased focus on sustainability and government initiatives that encourage businesses to adopt more sustainable practices and workplaces. In 2019 we had a mix of both private and government sector projects in the commercial office interiors market, we expect this to continue in 2020 with favourable office rents still available in the market.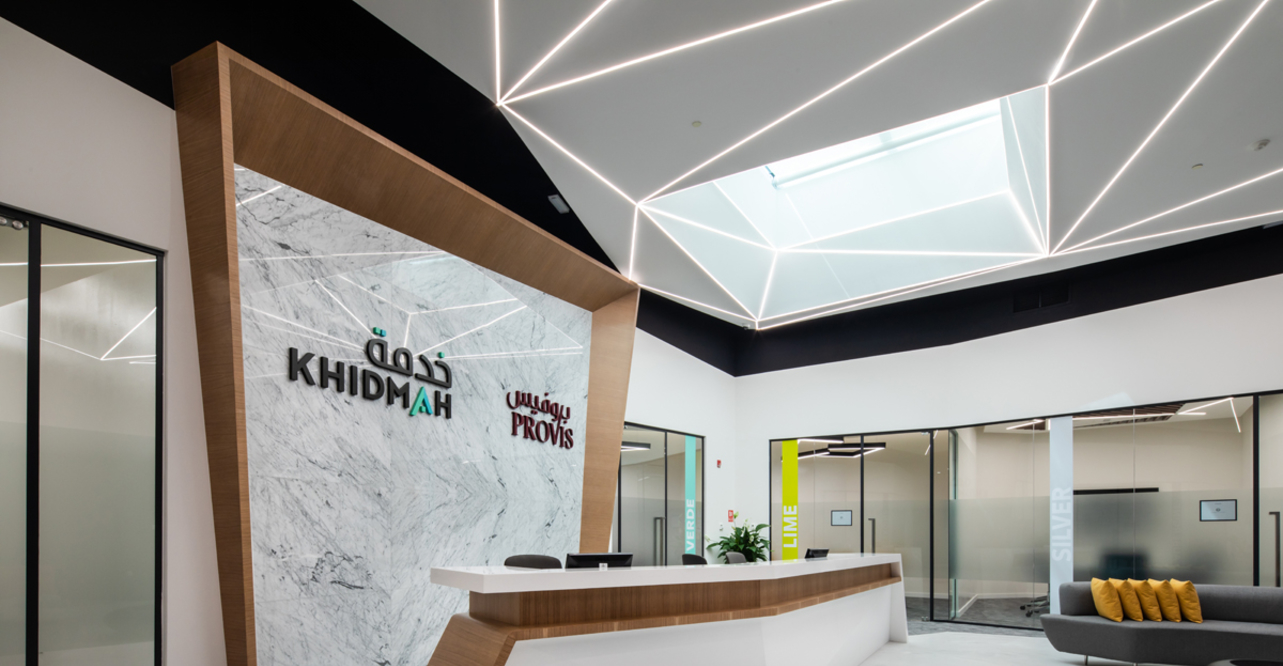 SM: Confidently optimistic. Dubai continues to attract interest from around the world and we are keen to meet whatever demand is generated by such positive market conditions. As with anywhere in the world, the domestic projects market is constrained by the global climate, but we still believe that even with this considered, the projects market within our areas of expertise and resources is as active as ever and will only improve with and after the Expo.

How is your company working towards increased sustainability? Any recently completed certified projects?
FAA: We have worked for and complied with LEED-certified projects in the past; however, the trend is not prevalent enough in the market yet to affect all our project deliveries. Our joinery is FSC-certified, and we have initiated internal campaigns on energy conservation and waste management. For our new factory, we have set up an environmental committee to work on our sustainability strategy and implement initiatives and structural changes like integrating solar power into our grid.

PM: We work on sustainability in all our projects. We have recently received the LEED Platinum certification for our project Provis & Khidmah Headquarters office in Yas Mall, Abu Dhabi. The headquarters of Provis and Khidmah are eco-friendly as they maximise the use of natural light, feature waterless urinals, waste was diverted from landfill during construction and recycled materials were used.