Breakthroughs in manufacturing and efforts to make buildings more sustainable means super-tall towers made out of wood could one day be built in the Middle East, according to a German engineering business.
Wolf System is a family-run contractor and sustainable construction services provider with 3,000 staff around the world – including in the UAE and the wider region.
Following the trend for wooden skyscrapers in Asia and Europe, Wolf System CEO, Michael Obermair, told Commercial Interior Design it is only a matter of time before the Middle East starts building timber super-talls.
"Around the world, especially in Canada, Austria, Australia and Japan, we have seen in the last few years more and more timber high-rise buildings," he said. "The tallest ones… result in constructions which were completed significantly quicker than a concrete building of the same height. Following this worldwide trend and commitment [to] sustainability, I do see timber skyscrapers taking off in the Middle East."
Advocates of wooden skyscrapers say the structures can support the construction of environmentally-friendly cities, by capturing more carbon and revitalising forestry, which fuels the planting of more trees and thus increases the absorption of Co2.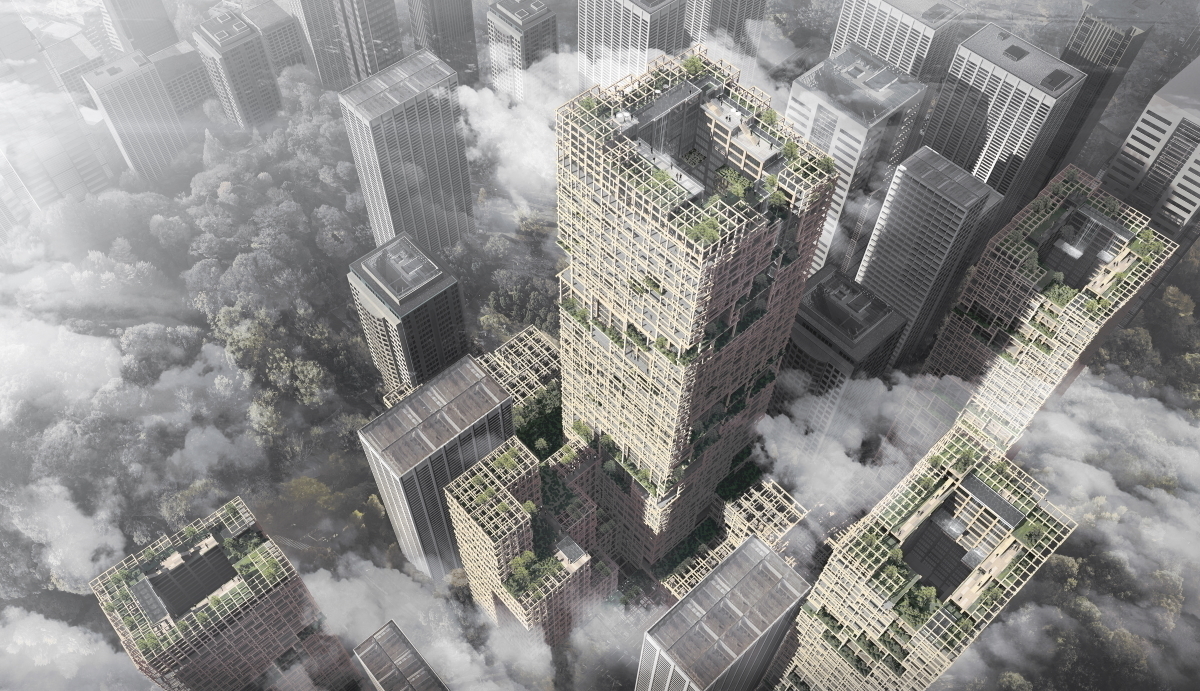 Japanese architecture, engineering and urban design firm Nikken Sekkei unveiled its wooden skyscraper W350 at Cityscape Global in Dubai this year.
The $5.5bn mixed-use skyscraper is in development and aims to create a blueprint that will eventually see 100m-tall timber tower built.
Cost is a major drawback to wooden skyscrapers, but Obermair said he believed there are many benefits that make it a useful alternative to other façade materials, such as glass or aluminium.
"Alongside clear design advantages such as reduced weight and high thermal and acoustic performance, engineered wood products store carbon rather than contributing to its release, making it the most environmentally friendly design material available," he added.