Emma Stinson's mojo is back. Studio EM's founder and creative director admits it was hard coming back to work in 2018, juggling motherhood and a thriving interior design practice, but her return has been brilliant for the boutique firm. Some of Studio EM's best work in eight years has been delivered since Stinson rekindled her fire. It's the reason Paul Bishop says she's one of the only interior designers who keeps him looking over his shoulder.
Her confidence is critical because she will now lead the award-winning practice forward without her husband and managing director, Kristian Stinson, who plans to leave the company he co-founded in 2011.
The husband and wife duo formed an unstoppable partnership with Kristian managing marketing, business development and commercial operations and Emma creating the creative spark. They won work, picked up awards, grew and contributed to the industry with more than a hundred commercial, hospitality and retail projects. But with entrepreneurial Kristian's contact lens start-up, Hopi, about to take off, he will step down as managing director in 2019. He will remain an owner of Studio EM but his resignation paves the way for Emma to do what she says she always had to do: "start taking over the business". So what does the future hold for Studio EM?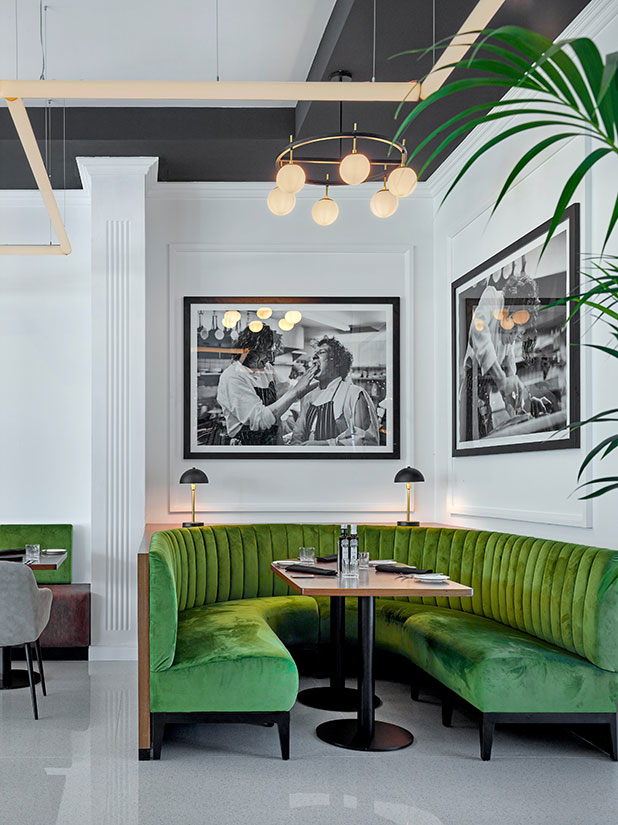 "From a design point of view I want to push the detailing of our projects," she says. "It's a big part of design and I want to go back to creating something different, something that really works and is well-detailed. Clients come to Studio EM not just for our creativity but for the quality and I want to step up our detailing and put more time into projects."
With her design mojo back in full force, Emma plans to reinvigorate the UAE's retail industry, which faces an existential crisis from the irrepressible rise of e-commerce.
"I'm planning to go after retail because that's my forte – it's not restaurants, it's retail," she notes. "The retail landscape has to change or die because online is so prominent. All these malls need shops to think differently to stay competitive."
Aesthetics are crucial to "reinvigorate the retail industry" and Emma hopes people can move away from "copy and paste" design to "create something different". Retail needs "interactive elements" and operators must be more flexible and open to new ideas. "Mall management can play a big role [in reinvigorating retail] by changing their guidelines as sometimes they are too tight and restrict what you can do," she adds.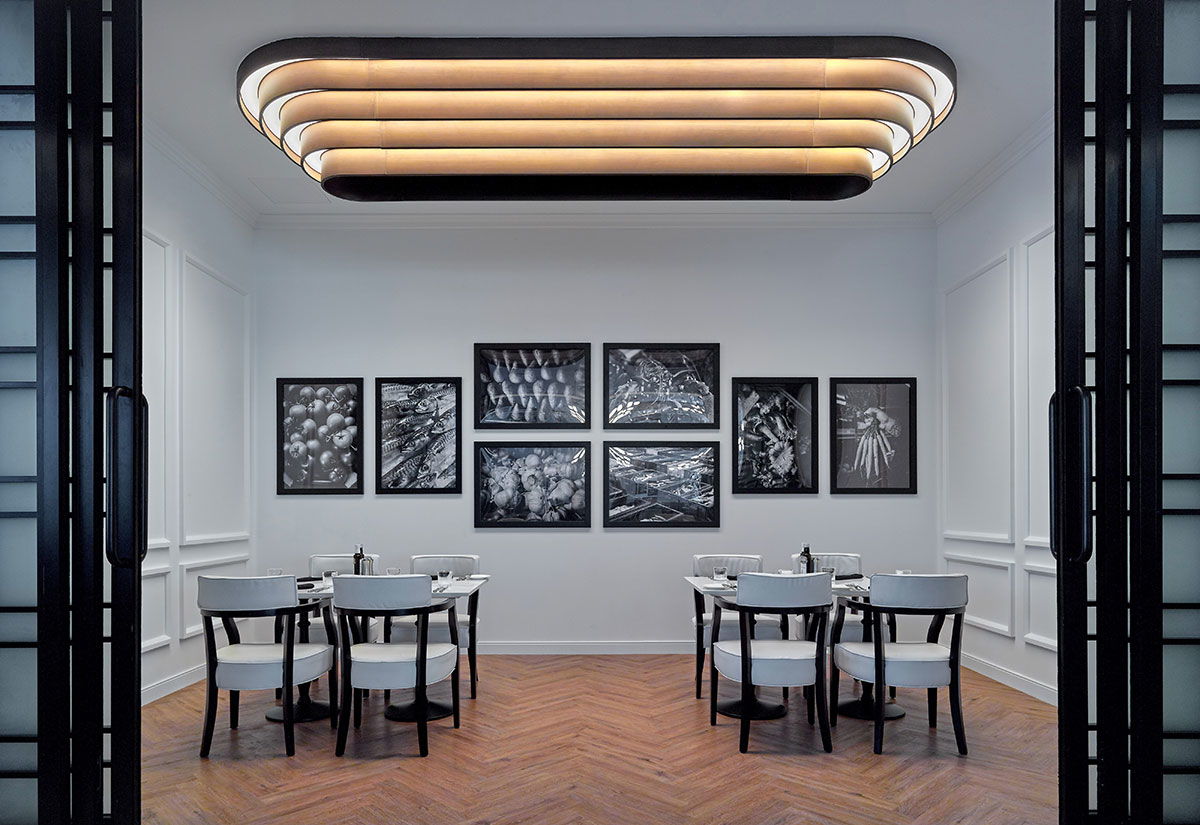 Emma also wants to open an office in Saudi Arabia. Studio EM is working on a 1,600m² fitness studio and dance academy in Riyadh, as well as F&B projects Criollo, Crowd and Japanese restaurant Ulu in the kingdom. It also been approached to bid on the 1km-tall Jeddah Tower skyscraper, previously known as Kingdom Tower.
"We've been asked to bid for part of Jeddah Tower, which is amazing," says Kristian. "What we're discovering this year is that the calibre of projects we're winning is higher. We're not getting the enquiries we used to get for the smaller projects, which we miss because we love those projects. Now we're in that bracket with much bigger firms and that is testament to our portfolio."
With the practice being considered for Jeddah Tower, Studio EM is clearly "picking up in Saudi Arabia" and can thank Kristian's new data-driven strategy, which is improving productivity and profitability, for this.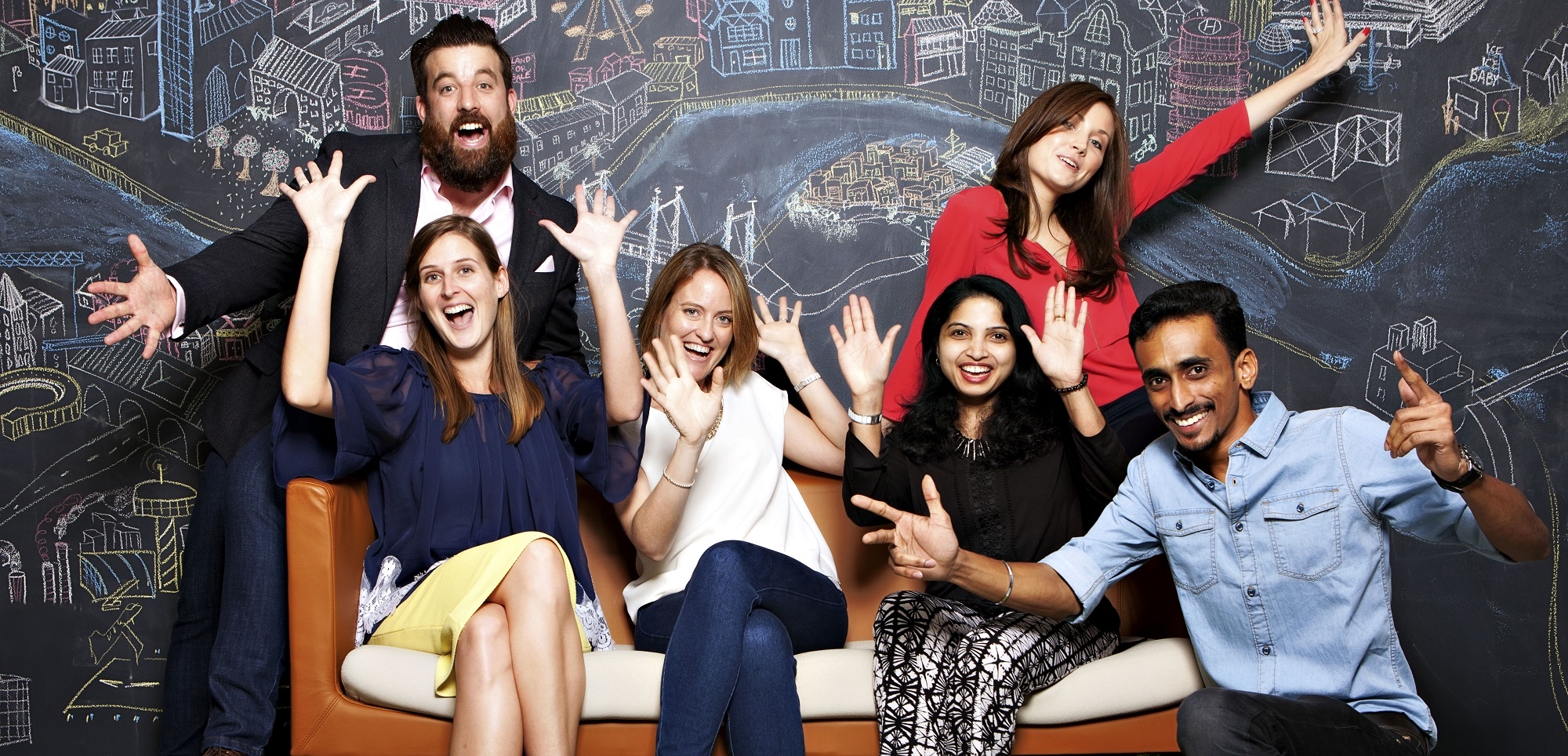 After reading a book called 'Fooled by Randomness' this year, he implemented a data-driven and analytical strategy. "I looked at our end-of-year books and saw that we were up 38% in terms of projects done, 27% up in turnover, but only 5% up in profit. That stinks. I spent time researching why we were more profitable with fewer projects and implemented changes to make the business better," he says.
The data-driven strategy came into effect earlier this year. While the mathematical, clinical and somewhat emotionless management style may fly in the face of designers claiming such an approach hinders creativity, Studio EM is a business and the post-strategy numbers speak for themselves.
Since the start of 2019, the company is down 42% on projects, turnover is 22% lower than it was last year but profit is up 7%. It is making more money with fewer projects. "We might not be turning over what we did, but we're much more profitable, whilst cutting our overheads and remaining lean and productive," he adds.
The adage "turnover is vanity and profit is sanity" is one Kristian says helps him and Emma sleep at night. It brings the company back to what it has always strived to be: a boutique practice producing quality projects. They have no intention of becoming so big that they need to win extra work just to pay the bills.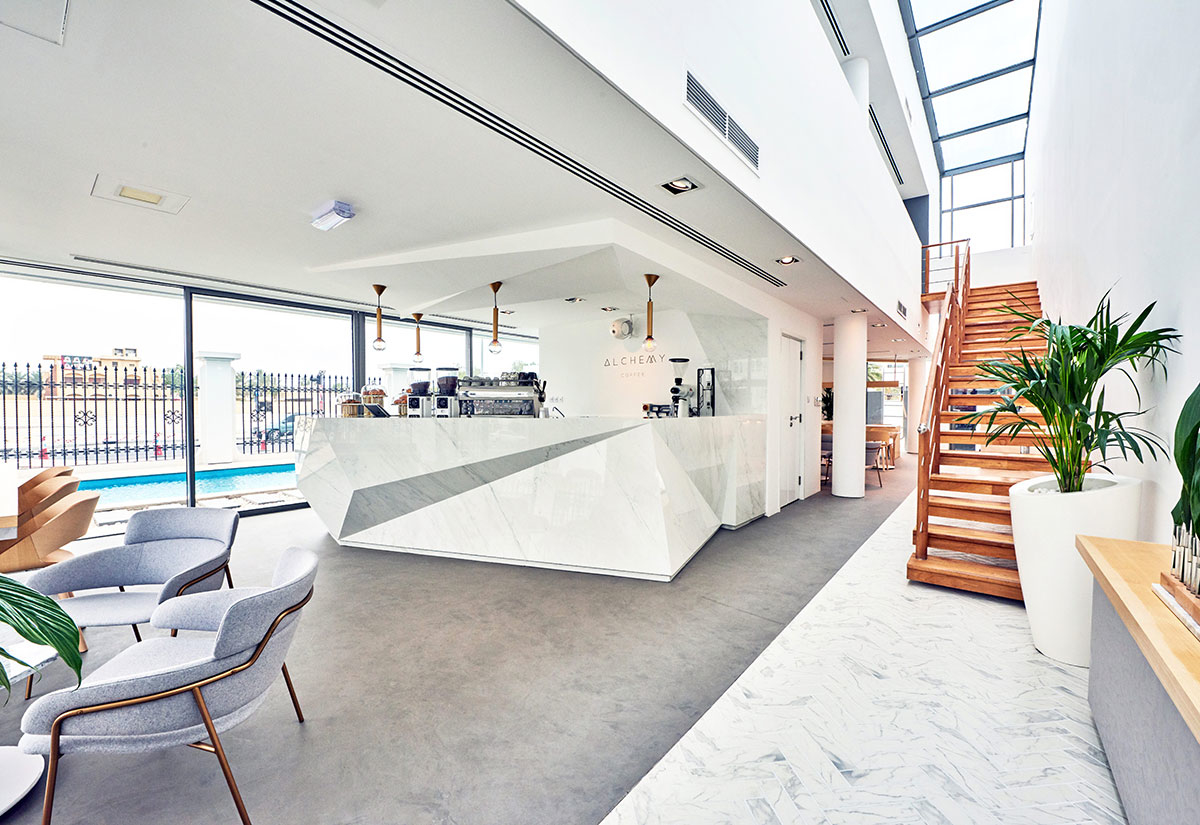 The company had 16 staff at one stage and Emma "hated it" because Studio EM lost its identity. "I never wanted the company to be big. I want to maintain the quality of our projects. The agency is easier to control with 10 people financially as well," she adds.
Attrition will require Emma to make new appointments. Interior architect Jasmine Armaly, who secured a scholarship at Cambridge University, will be replaced. Someone else may be hired to fill the enterprising hole left by Kristian, although Emma and creative director Neil Baker have not decided if they need a successor yet. 
While Kristian's departure is bittersweet for Studio EM, he says the practice will flourish. A business coach he hired to help manage the responsibilities of juggling Studio EM and Hopi helped him realise that the practice may actually be better off without him at the helm.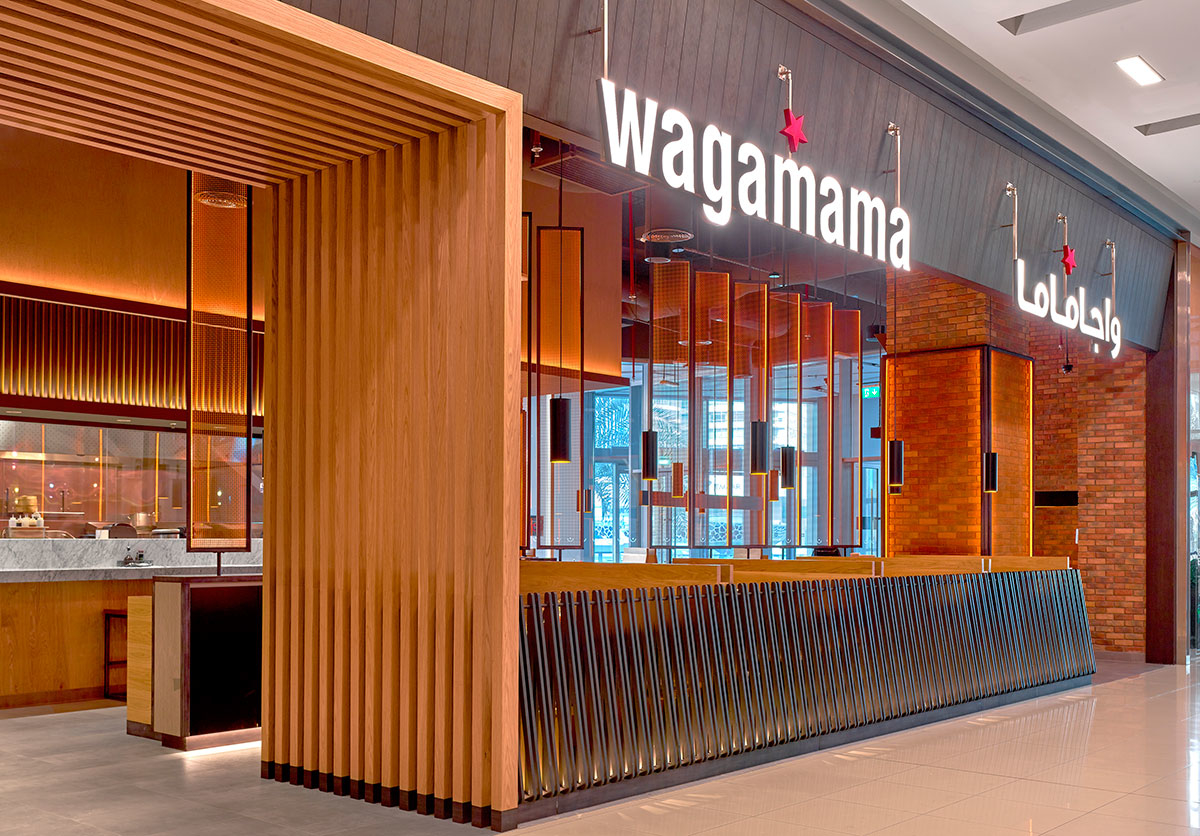 "The coach made me realise that while the growth of Studio EM has been phenomenal, my arrogance and my need to control may have stifled that growth," he says. "The team have 100 different ideas for how they want to grow the agency and Emma is more than capable of taking the company forwards. It's time for Emma to shine and run the kind of design studio she really wants to run. The company will be in safe and creative hands with Emma, Neil and Nicky and I can't wait to see what Emma does because she's the heartbeat of the firm," he adds.
When Studio EM was launched in 2011, Emma was operating out of a two-by-two metre room with Kristian. The company had no confidence after legal troubles saw her lose a portfolio of work with high-profile clients that took years to develop. But she buckled down and rebuilt her body of work which she believes is now better than ever before.
In a crowded boutique design market, the company continues to punch above its weight, working with world-famous names like Marco Pierre White and using data and analytics to increase profitability and productivity. Emma has her "mojo" back and is brimming with the confidence, creativity and ambition to take the Studio EM beast by the horns to ensure it stays true to her original, fun-loving design philosophy.