Travel 100km north of Prague, Czech Republic, and you will find the birthplace of bohemian crystal. It is called the Crystal Valley and has been the centre of world-renowned glassmaking for more than 470 years.
Preciosa Lighting is based here and has been making chandeliers in the Crystal Valley since 1724. Its skilled workers blow glass and design lighting installations that can be found in some of the world's finest hotels, restaurants, palaces and superyachts.
In an age of robotics, 90% of the products in the factory are made by hand, Preciosa says. Workers making the lighting arms are highly-skilled specialists and many spend their entire life mastering the craft and it is one that stretches back hundreds of years. In 1856, the world's first glassmaking school was established in Kamenický Šenov, the home town of Preciosa's glassworks factory. The technique has remained much the same ever since.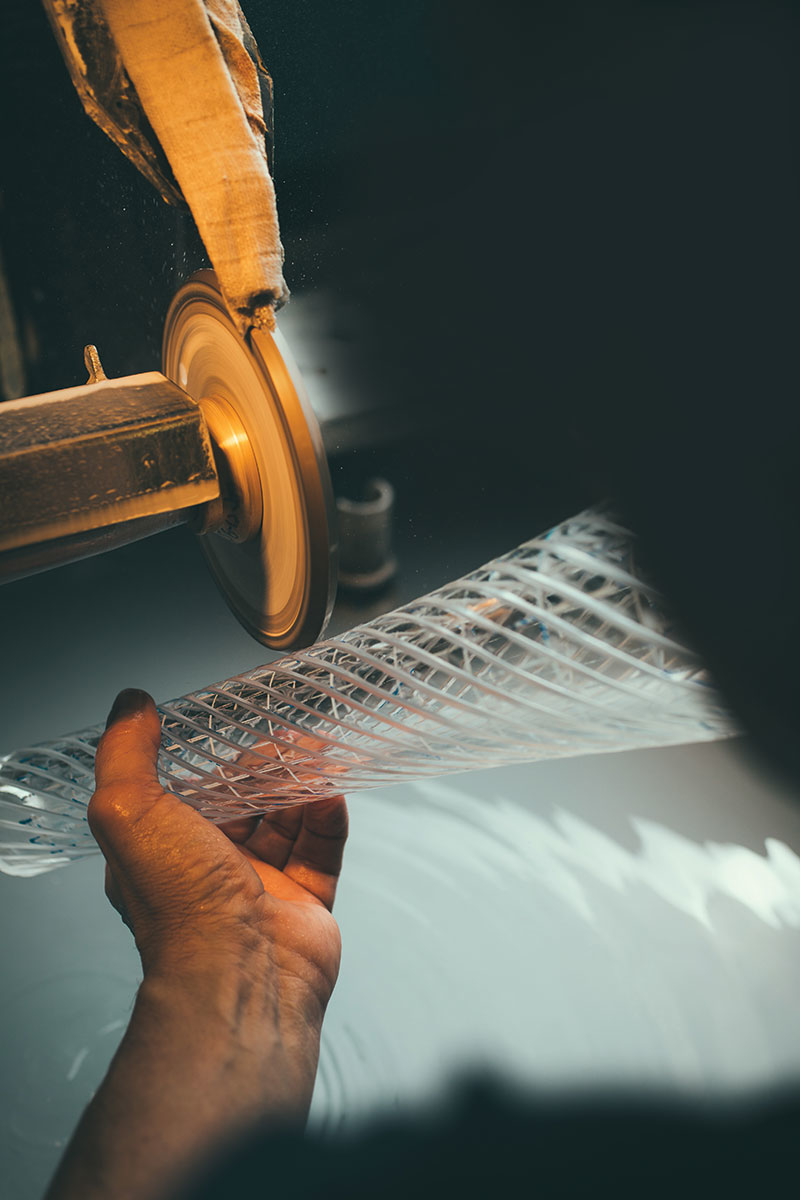 Glass production begins by preparing a batch of glass which is made from a secret mixture of glass sand, sodium, potash and calcite. Much like the closely-guarded Coca-Cola formula, only three people in the world know Preciosa's glass recipe.
From these raw materials you get molten glass. Metallic oxides can be used to colour the glass, giving it a hint of cobalt blue or manganese purple. Approximately 20 glass blowers, or gaffers, busily work away using gold- or silver-plated blowpipes to expand the glass. Wooden moulds made from beech trees sourced from the surrounding forest are used to shape the glass.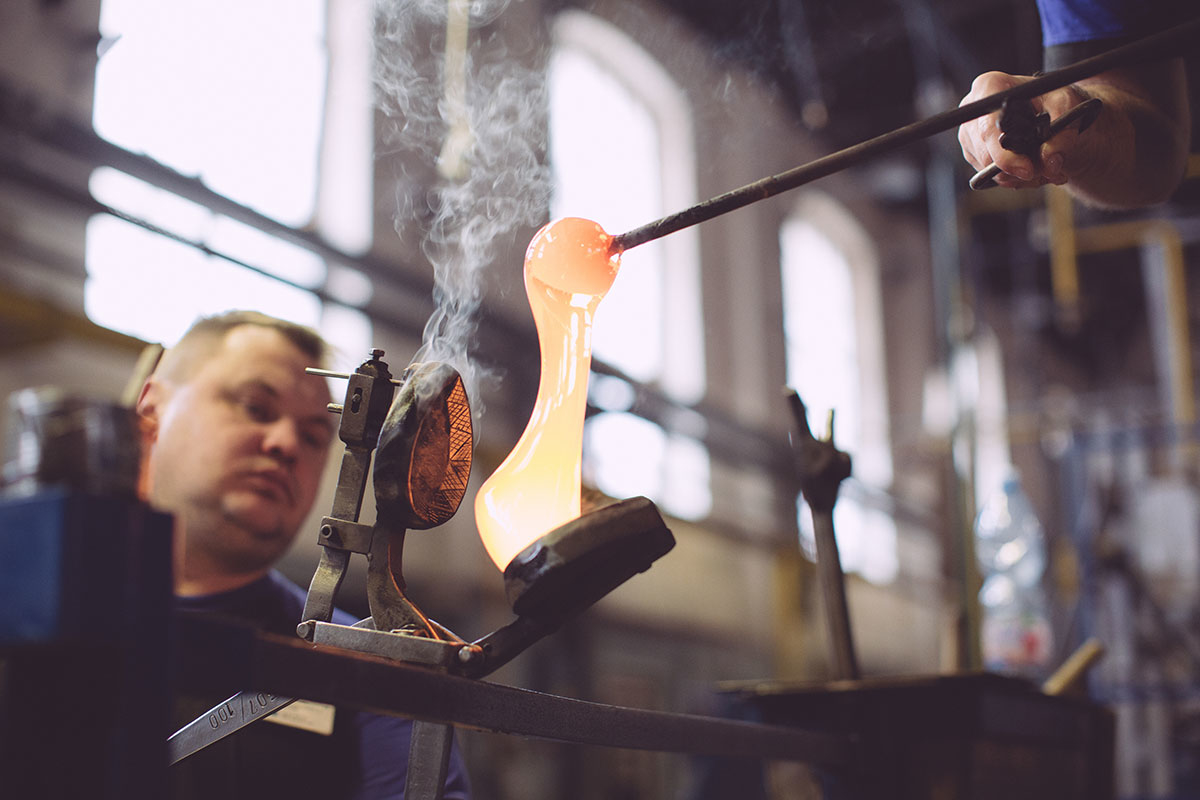 Natural gas and oxygen is used to fire up the furnaces that blaze away at a sweltering working temperature of 1,240C. Molten glass is then shaped by craftsman who use various tools to blow, press, cast or pull the mould into shape before placing on a cooling belt called a lehr. Up to 2.5 tonnes of glass can be melted per day before it is cooled.
Depending on the product's size, cooling takes anything from between a couple of hours to several weeks. These items move slowly through the lehr on a belt that gradually reduces the temperature from 550C to 50C.
Every single piece of cooled glass is checked by hand to maintain quality standards. The products then pass through capping off, refining and manual or chemical polishing stages. Every light is assembled in a special department and the project managers, quality inspector, constructor, designer glassworks and metal representatives meet to inspect it to ensure it meets all technical and design specifications.
These products are then exported to international markets. In the Middle East, you can see Preciosa's lighting in the recently-opened Mandarin Oriental Jumeira and Emirates Hospital Jumeirah. But it is in the Crystal Valley where everything begins. Due to the local sand, the climate, the beech trees and the skilled craftsmanship that has remained the same for centuries, Preciosa's Bohemian glass cannot be replicated anywhere else in the world.