Downtown Design was electrified by Preciosa Lighting's Breath of Light installation in 2018. This playful and interactive design demonstrated how centuries-old craftsmanship and tech-driven creativity can work together to create great designs.
Expect another — possibly even better — interactive installation from Preciosa when it unveils Carousel of Light in November.
Designed by creative directors Michael Vasku and Andreas Klug, Carousel of Light debuted at Euroluce 2019 in Milan.
It features a rotating carousel upon which two rocking horses sit underneath a curtain of glass pearl lights. These motion-sensitive orbs brighten and fade as you move through the installation.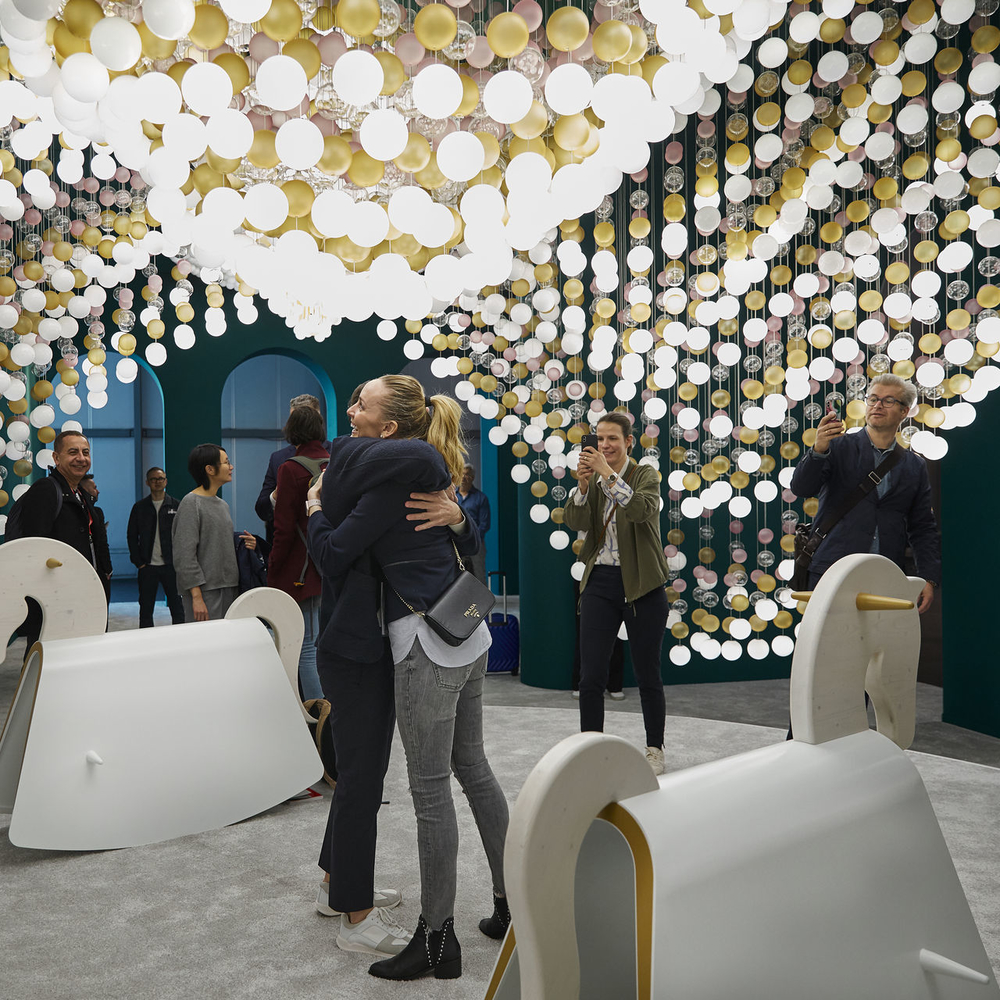 Commercial Interior Design was invited to find out more about Carousel of Lights at Preciosa's research and development lab in the Czech Republic. It is part of a new series of articles where we go behind the scenes at factories and research facilities to discover more about the architecture and interior design supply chain.
At Preciosa's R&D lab in the Crystal Valley, the company analyses applications for materials and technologies it can use with the Bohemian crystal it has been making for nearly 300 years.
This high-tech facility has climate-controlled chambers to stress test the glass it uses to make its lights. A condensation chamber with a relative humidity of 100% tests damp environments, a salt chamber tests marine environments and a climatic chamber tests materials at temperatures from -20C to 160C.
Preciosa has been making chandeliers since the 1724 and its commitment to innovation, such as the shiny new R&D lab, has contributed to its longevity in the lighting industry. Its ability to evolve will put in a good position for the future. Market data suggests the demand for fun and experiential human-centric lighting is growing in the Middle East. Clients are on the hunt for non-formulaic design. And Preciosa is one of several companies that can capitalise on this growth with fun and interactive lighting that combines craftsmanship and ingenuity.