Submitted by abdul.rawuf@itp.com on
Lead Text:
The world's first children's restaurant designed by Sneha Divias Atelier substitutes splashes of colour for a minimal design and neutral palette. Aidan Imanova revisits the highly-praised project.
Sneha Divias Atlelier is no stranger to designing children-centric spaces, having worked on the successful Oli Oli – an interactive indoor play area in Dubai that reimagines antiquated playgrounds and provides kids with a stimulating alternative in which to play. The firm, headed by Sneha Divias, has now completed White & The Bear: the world's first children's restaurant.
"The design concept behind White & The Bear is to create a multi-faceted experience for children and parents. Children explore different sensory triggers while eating, learning, reading, and exploring, and share these findings with their parents. This improves the interaction between parents and children," Divias says.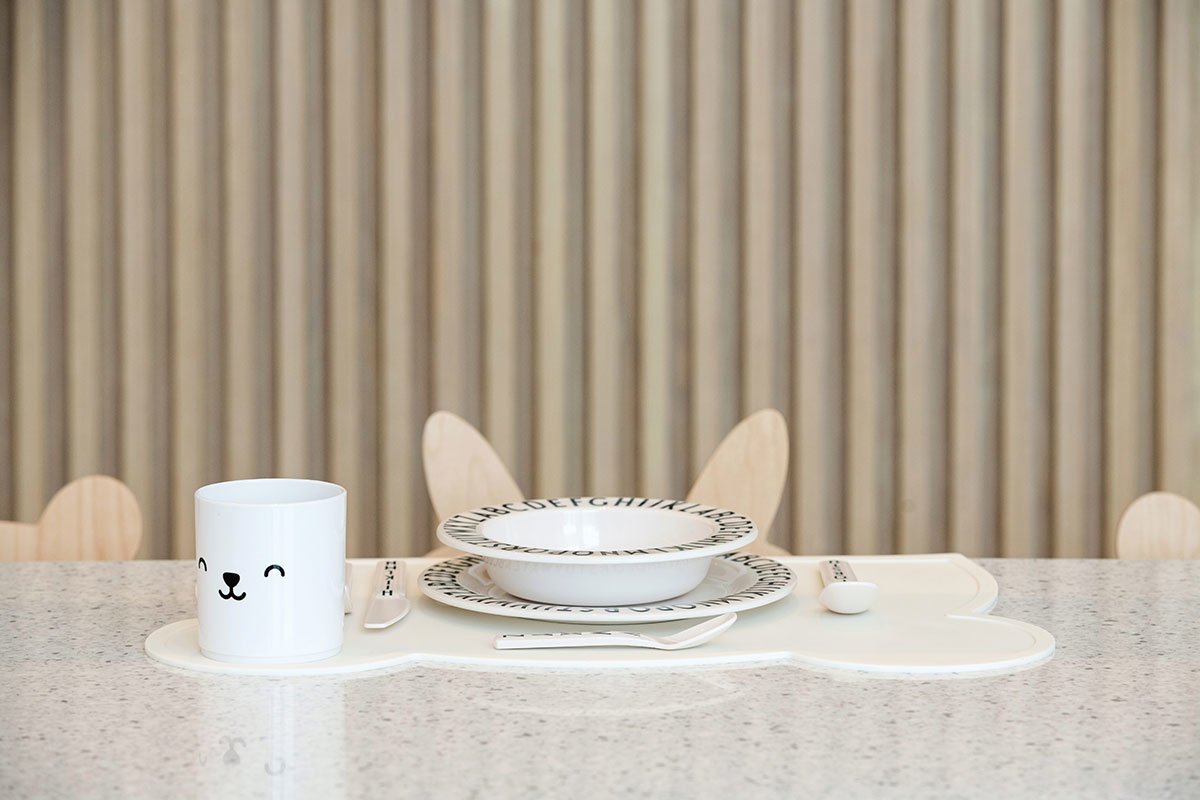 Unlike other children's spaces that commonly comprise bright primary colours and an abundance of objects, White & The Bear takes an opposite approach. The interior combines a neutral colour palette of white and beige with black accents, complimented by whimsical wooden tables and chairs.
"When designing for the younger ones, it is important that there is a prevalence of earthy neutral and soft tones rather than primary and secondary colours often used. We selected such distinct palettes for kids' spaces to not overstimulate the senses. Instead, the colour scheme promotes creativity, imagination, and learning," she continues.
The restaurant features a healthy and nutritious menu that is co-created by celebrity chef and children's food expert Annabel Karmel. The restaurant is combined with a concept store that spans two storeys, acting as a resting stop for parents who are out and about with their children.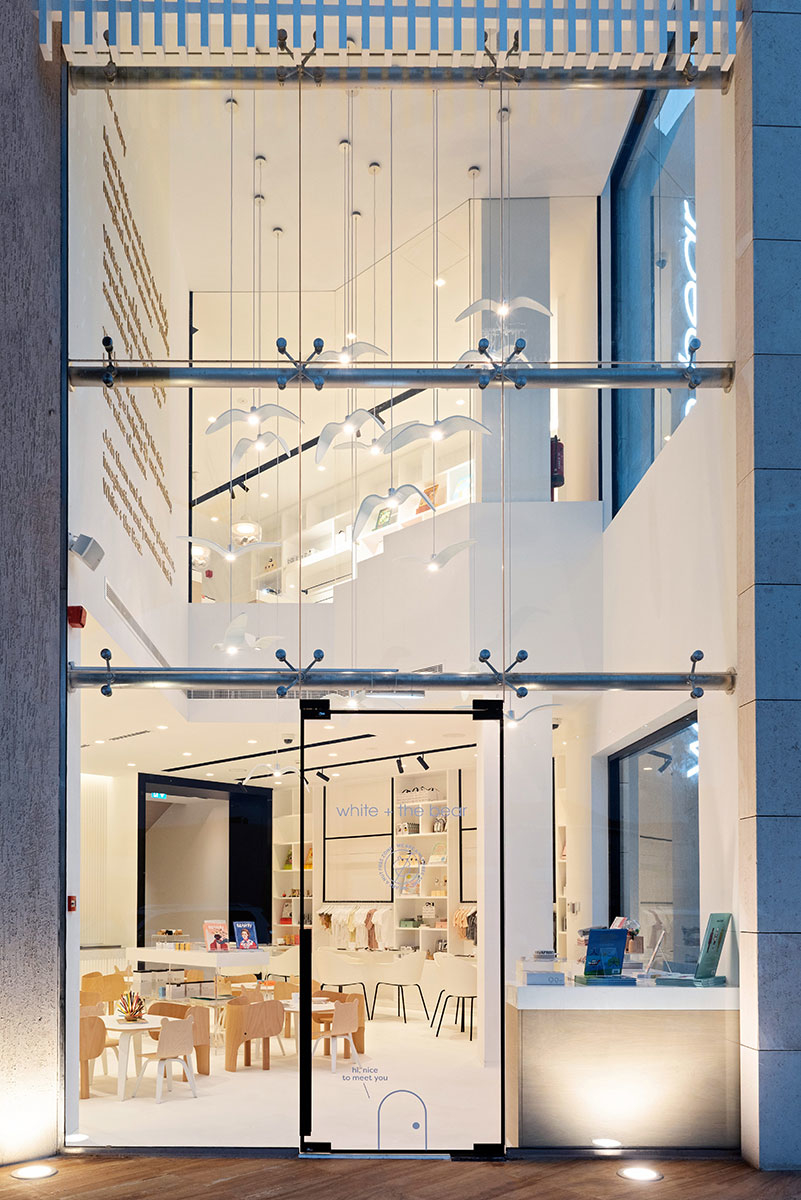 The line between where the restaurant ends and the concept store begins is blurred to create a holistic space where transitions between functions are seamless, led by a colour theory concept that aligns with the graphic design of the space for greater cohesion.
On the ground level, the café lies amidst the retail section along with the kitchen and washrooms. The retail spaces continues up to the first floor through a wooden staircase and a black metal arch that also includes a reading corner and a space for special events, as well as an area for nursing. 
To enhance children's creativity and imaginative skills, the atelier refrained from complex strategies and instead focused on clean lines and a minimalist space while still retaining a warm atmosphere through a strategic range of textures.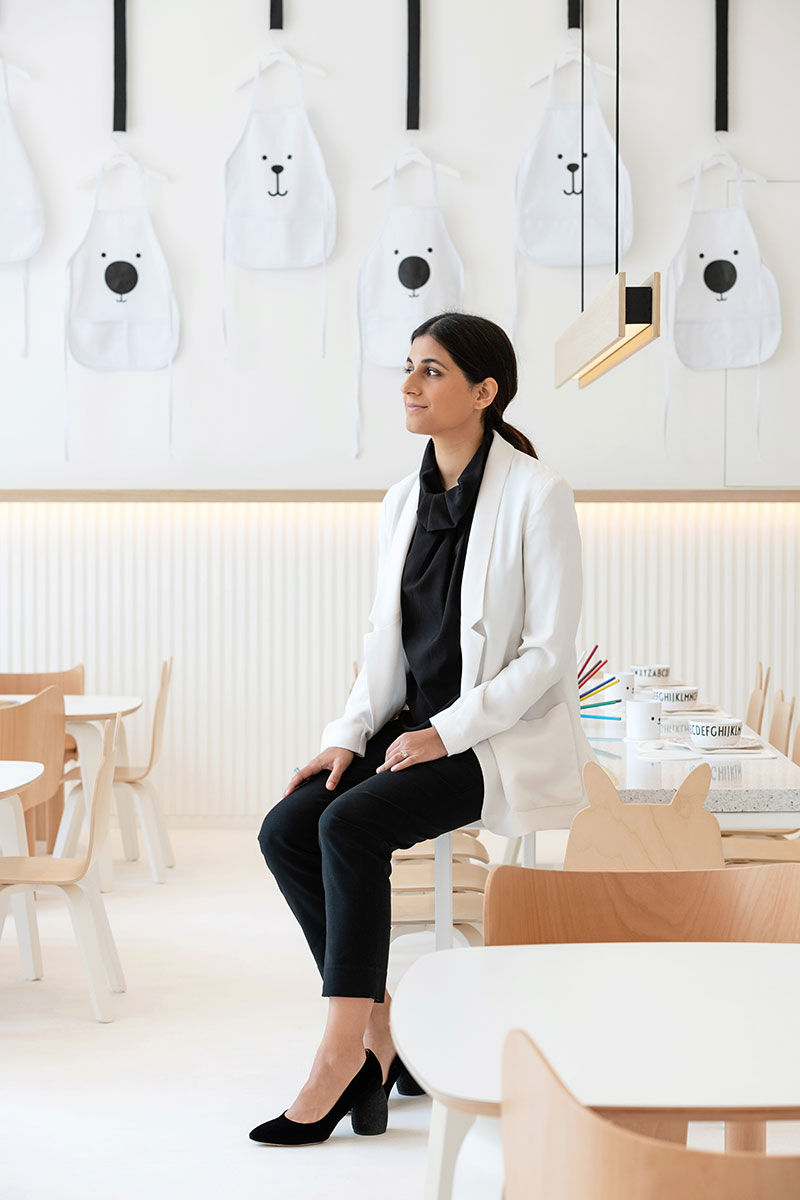 The space features bespoke full-height shelving for merchandise display and joinery design as well as wooden slated counters. The first floor has a breathable area with glass partitions separating the private rooms from the shop.
Throughout the space, playful and quirky graphical elements greet children with an aim to expand their imagination and create excitement.
Simple materials have been used such as lacquer, veneer, metal, corian and vinyl flooring. The selection of finishes were based on their aesthetic and maintenance value.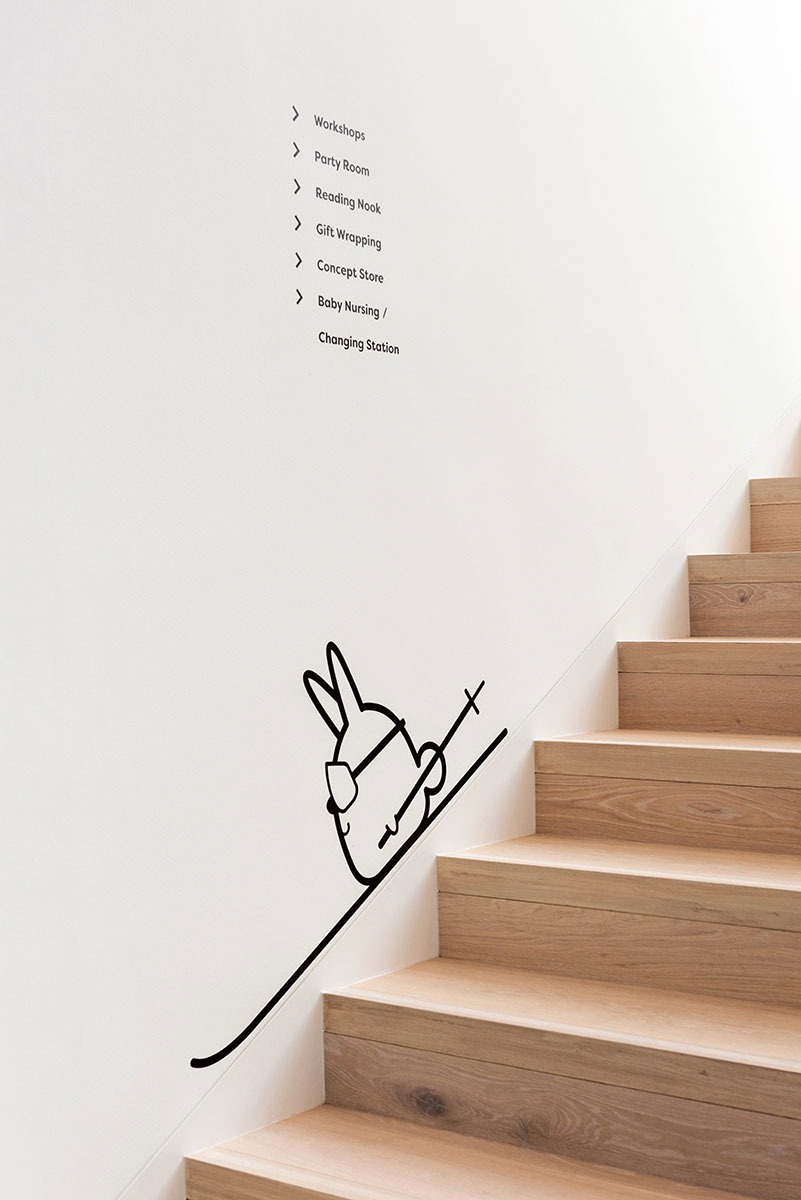 Visitors are greeted by an expansive entrance featuring an installation of hanging bird lights from Brokis. The ceilings were kept straight and clean with recessed black light slots that accentuate the key elements of the design. 
The washrooms are ergonomically designed for children's height and incorporate washbasins from Cielo and sanitary ware from Bagno Design.
Details such as the children's ages were considered during the design process. As a result, the final product contained numerous opportunities for children of all ages to interact and socialise with others.
"In today's world, children should be left to explore their surroundings and find their 'own space' where they feel comfortable, which is why White and the Bear was designed to contain many of such places where children can find others with similar interests and make friends. Our design is focused on humanizing the interior architecture, bringing a sense of proportion and scale for children to feel integrated," Divias adds.
The design's success comes from collaboration between Hana Al Mula, Karmel, contractor Neotech and the graphic design team, Yellow, Divias goes on to conclude.
Story Relations:
Sneha Divias designs world's first children's restaurant, White & the Bear
Meet the CID Awards 2019 judges: Sneha Divias
Sneha Divias Atelier and Apical Reform announce strategic alliance to strengthen India presence
Published Date:
Thursday, November 7, 2019 - 09:00