Interface's backstory is rooted in sustainability and responsible production. In 1994, the company's founder, Ray Anderson, unhappy with his company's effect on the world around it, decided to turn things around. He did this by announcing what seemed at the time like an impossible task – Mission Zero. The mission? To have no negative impact on the environment by 2020 and inspire other organisations around the world to follow suit.
Throughout this journey towards greater levels of sustainability, the company has developed technological advances and inspirational initiatives which have massively increasedits environmental credentials.
In 2018, Interface took a huge step towards Mission Zero, through the launch of its Carbon Neutral Floors programme. Today, every one of the flooring products (carpet tile, LVT and norarubber flooring) it brings into the market is carbon neutral - by reducing our product carbon footprint or emissions combined with the purchase of offsets.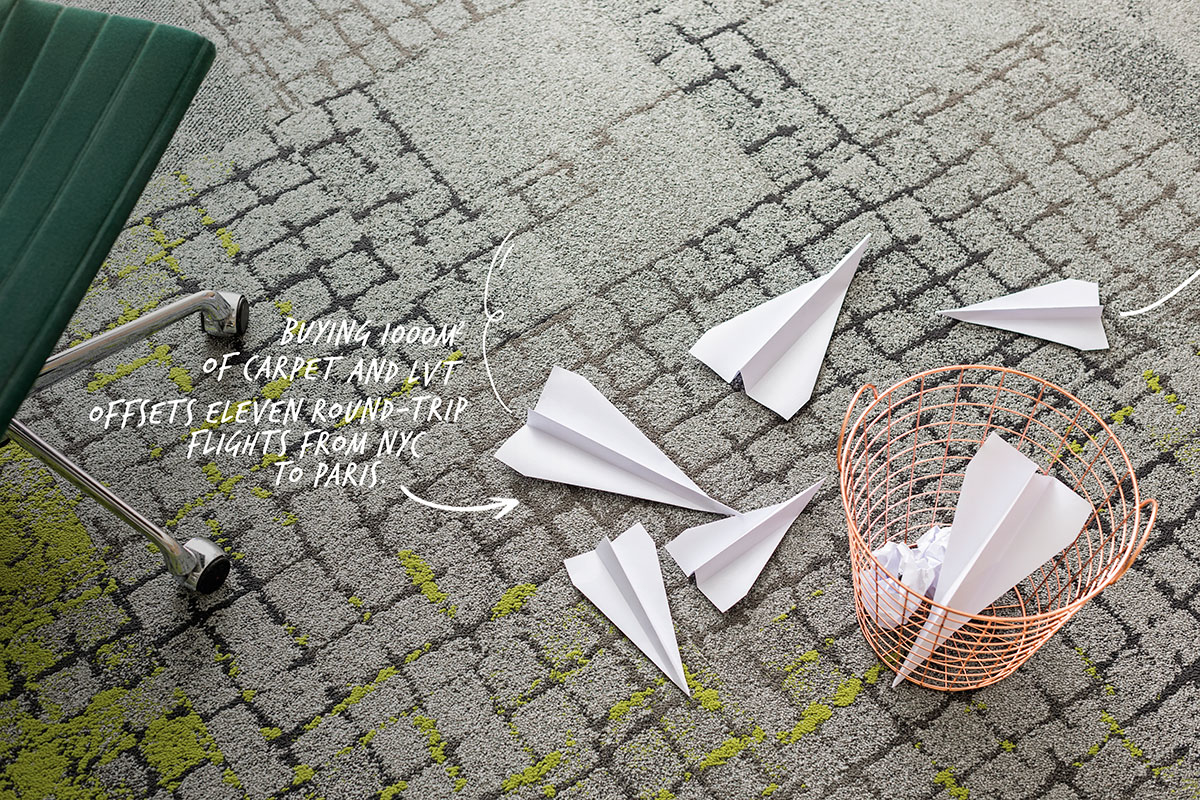 At each element of a product's lifecycle, Interface has used innovative approaches and thinking to reduce its environmental impact – for example through redesign, dematerialisation, recycled content and working with suppliers to reduce their carbon footprint too. 
The results speak for themselves. Globally, Interface has reduced the carbon footprint of its carpet tile by more than 66%, with the remainder offset by investing in reforestation, renewable energy and community-focused projects. For every 1,000 square meters of product sold, the company offsets 10 metric tonnes of carbon emissions equivalent to a car travelling nearly 24,500 miles, or one trip around the Earth's equator. In addition, the company has cut its greenhouse gas emissions from manufacturing by 96%. 
To respond to a world increasingly aware of an emergent climate emergency, in 2016, the company committed itself to a new, even more ambitious journey towards greater sustainability. If Interface could transform itself from having a negative impact on the environment to having no impact, why couldn't it go one step further? Born out of this idea was Climate Take Back™ – Interface's most recent mission to run the business in a way that creates a climate fit for life and inspires others to do the same.
Climate Take Back™ involves four key objectives: Live Zero, Love Carbon, Let Nature Cool and Lead Industry Re-revolution.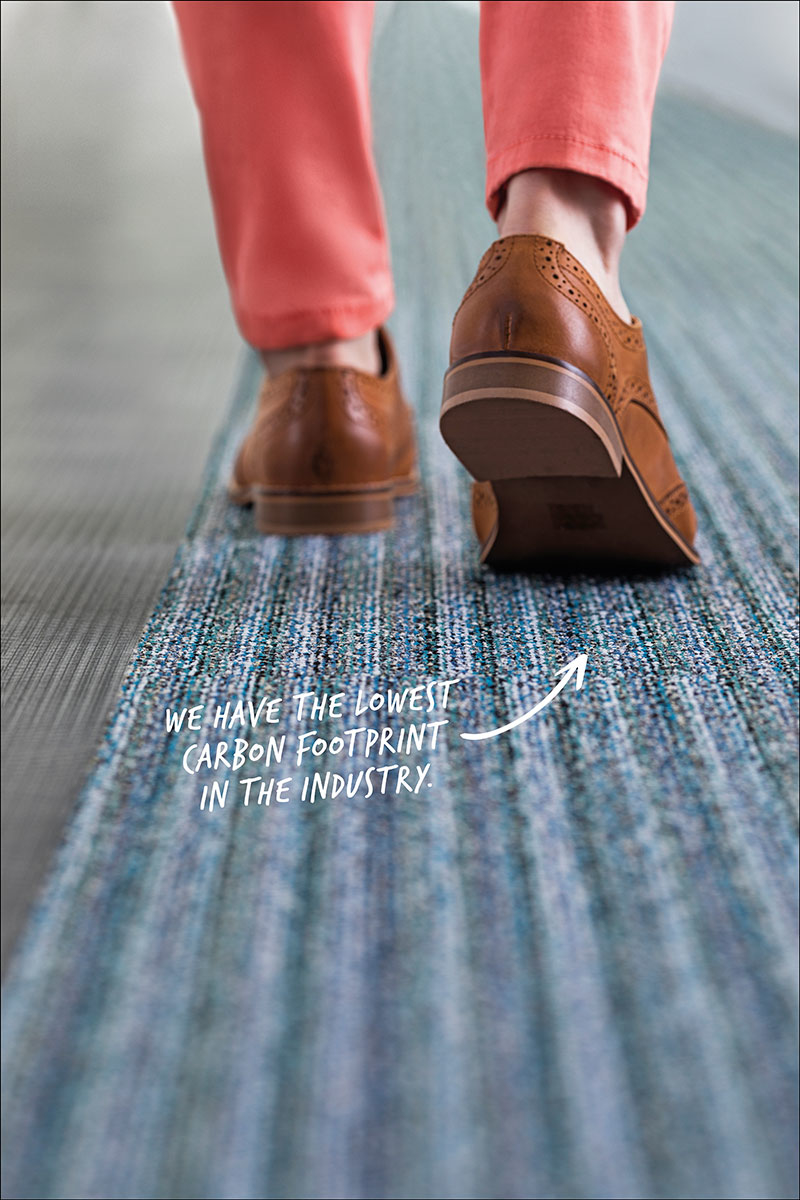 From a product perspective, Interface has developed its Proof Positive prototype tile (2017) – the world's first Carbon Negative carpet tile and backing CircuitBac Green (2018) – a commercially available carbon negative backing.
Both Proof Positive and CircuitBac Green useplant-derived materials in the backing and yarn that have sequestered and lock in a large amount of carbon through photosynthesis.By doing this, Interface transforms its products into man-made carbon sinks. In addition, the total recycled and bio-based content for a product using this backing can be as high as 87 per cent.
By investing in development of this kind, Interface is able to help customers in the Middle East and around the world make sustainable choices without compromising on great design.
This is a paid partnership between Interface and Commercial Interior Design.