What made you join Interface?
I joined Interface in 2008. The biggest attraction to joining was their sustainability mission. Reading about our founder Ray Anderson and Interface's journey since 1994 and the goal to be a sustainable organisation with no negative impact on the environment by 2020, I couldn't help but be inspired by this.
I have worked with the Middle East region for a number of years, however my journey here began in March 2019 when I moved to Dubai from the UK.
What does Interface do in the Middle East?
Interface was established in the Middle East more than 25 years ago. Globally, Interface is the market leader in modular flooring and the same can be seen in our Middle East business.
Our Middle East headquarters is based in Dubai and we operate throughout the GCC. Interface has a direct sales team in all key markets. We also work closely with our distribution partners to help promote and service our sales of carpet, luxury vinyl tiles and rubber flooring. We have the largest range of products in the market, which allows us the flexibility to be able to service a wide range of customers.
What are your strategic plans for the business?
Our strategic plans for the Middle East are to continue to lead the way when it comes to design, innovation and sustainability.
We want to grow our sales of carpet tiles and we have some exciting new products that we have just launched called 'Look Both Ways' which will help us do that. Look Both Ways is a first for our company, as you can have the same design on both carpet and luxury vinyl tile and both are interchangeable.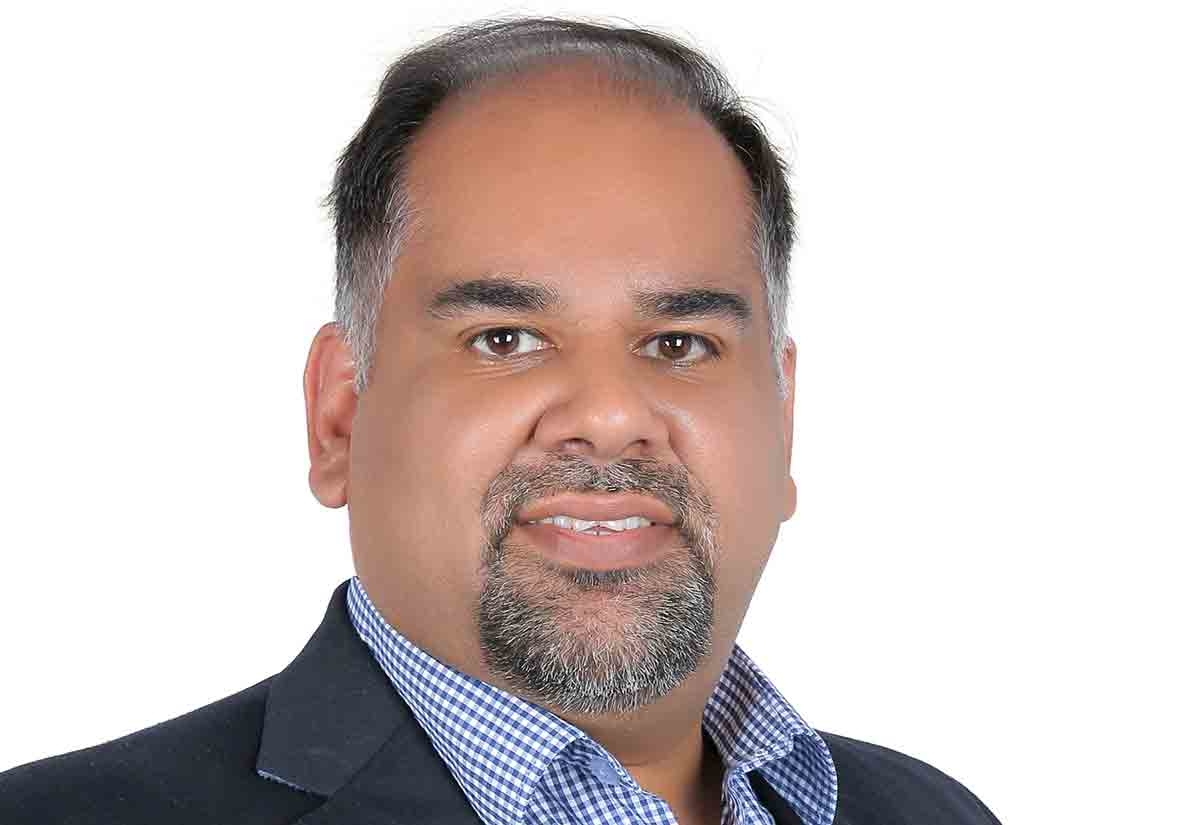 In 2019, we launched our carbon neutral flooring which helps to reduce your carbon footprint. Every flooring product from Interface is 100% carbon neutral. In a typical 1,000m² installation, choosing Interface means the equivalent carbon emissions of 11 roundtrips from New York to Paris are offset. We recently launched our Climate Take Back© mission to reverse global warming.This is not just about limiting damage to the environment, but to reverse the impact and commit to running our business in a way that creates a climate fit for life. Hopefully we inspire other organisations to do the same.
What would success look like for you in two years' time?
Commercially, success is growing our sales, expanding our presence and reaching more customers. Continuing to engage with the architect and design community we can support them in shaping their projects and strive for a real shift in design that caters for the Middle East. An important part is helping our customer base begin to make the paradigm shift and make the right choices, not just for economic reasons but taking into account the bigger picture of climate change and the impact we as humans are having on the world. On a personal note, success is feeling at home in the UAE, being able to explore and travel the wider region with my family and discover the region's history and cultural diversity.
What are the main operational challenges you face here and how can you overcome them?
Communication. We serve the Middle East from our international production facilities and source from the US, Thailand, Europe and China. However, with this is the challenge of communication: all our mills are in different time zones – some ahead, some behind, which brings unique challenges. Thanks to advances in technology we can interact in real time with the rest of Interface. This has brought greater efficiency and solved some of the challenges we had 20 years ago.
More and more, we see our customers working on projects with shorter lead times, which creates pressure on the supply chain and shipping teams. One advantage we have that has helped overcome this is, in most of our key markets, our distribution partners hold vast quantities of stock which means we are able to provide an immediate service to the market, often helping our customers out of difficult situations. We will continue to explore how we can enhance our services in the region.
This is a paid partnership between Commercial Interior Design and Interface.