In a world full of spas, one chooses an experience and here you will find one that you will not forget. It might be another day at work, but a step inside the Sensasia Spa at Golden Mile, Dubai, will put aside all your Sunday blues. It truly is a hideaway from all the chaos outside and brings you closer to calmness and serenity.
Dubai-based GDM Interiors has a wealth of experience in the premium turnkey interior fit-outs in the UAE. Sensasia Spa is another amazing work of art in its carefully curated portfolio.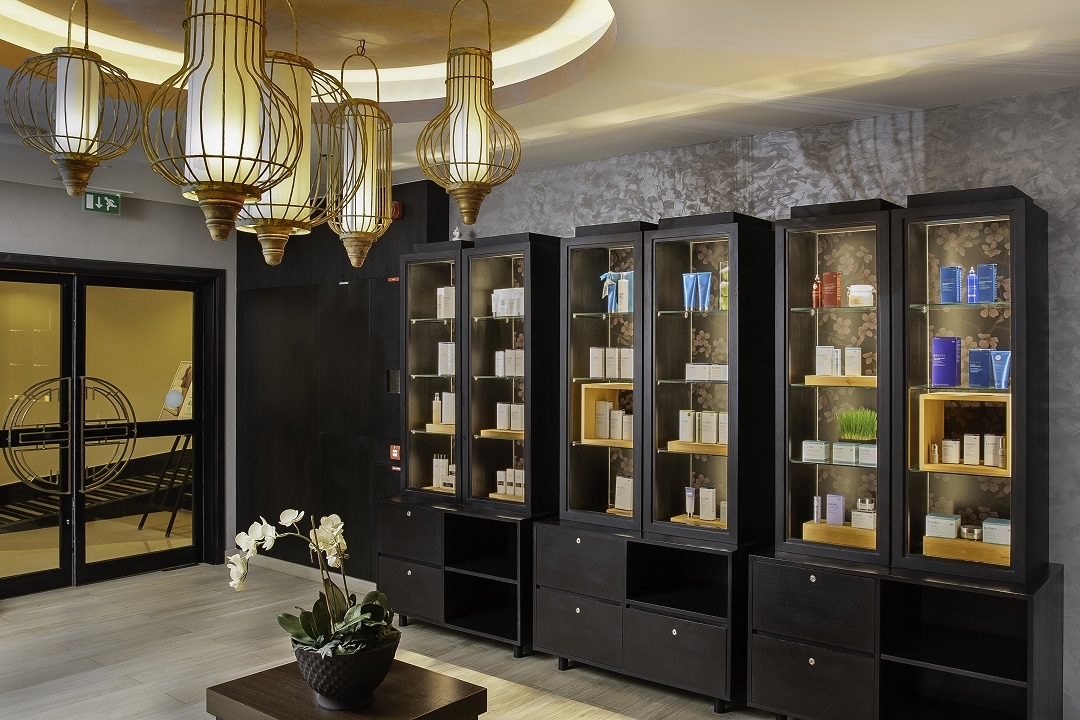 Their master craftsmen achieved a beautiful blend of tranquillity, comfort and sophistication and brought out the vision of Sensasia Spa by creating an ambiance so serene and a space so pampering, that the customer feels totally reenergised. The relaxing colour scheme is a reflection to keep in mind, as the tones of light blues, which is associated with sleep, immediately makes the busy mind calm. Nature-inspired greens as well which are help to create an outdoorsy effect that adds to the feeling of relaxation. Playing with the right colours ensures you are already in the mood for a pampering.
The style and designing are a job of supreme craftsmanship and the bespoke design helps the customers get closer to nature and culture. It adds a traditional yet contemporary feel to the spa. The lighting plays a vital role in creating this relaxation zone by illuminating the right spots at the right intensity. Every wall has a tale to tell and plays a vital role to accentuate the customer experience. GDM Interiors has carefully crafted each corner of the sophisticated spa to bring out the soothing effect with a measured touch of skill. It's the keen attention to details that makes the spa a blissful sanctuary that transforms the feeling of relation into a beautiful space.  
This is a paid partnership between Commercial Interior Design and GDM Interiors.