The impact of colour in our inhabited spaces has a profound, subliminal effect on how we process and interact with the world, others and ourselves. In interiors, understanding the impact of colours we choose for a designed space is getting ever more recognition and influences our surface choices.
Colours are emblematic of a mood, a culture or an intended outcome. But how does a specific shade of grey make people feel when they're in an office? And which shade of blue brings luxurious calm to a hospitality environment?
Our new colour trend forecast CPD called ColourConnect is based around Shaw Contract's collective research and thinking about what is happening in design, from an international perspective. It provides a snapshot into the global colour trends currently having an impact, and focuses on how we use design to connect with our communities, the earth and ourselves – all through the lens of colour. Four key trends are highlighted in this research: Self, Earth, Creativity, and Community.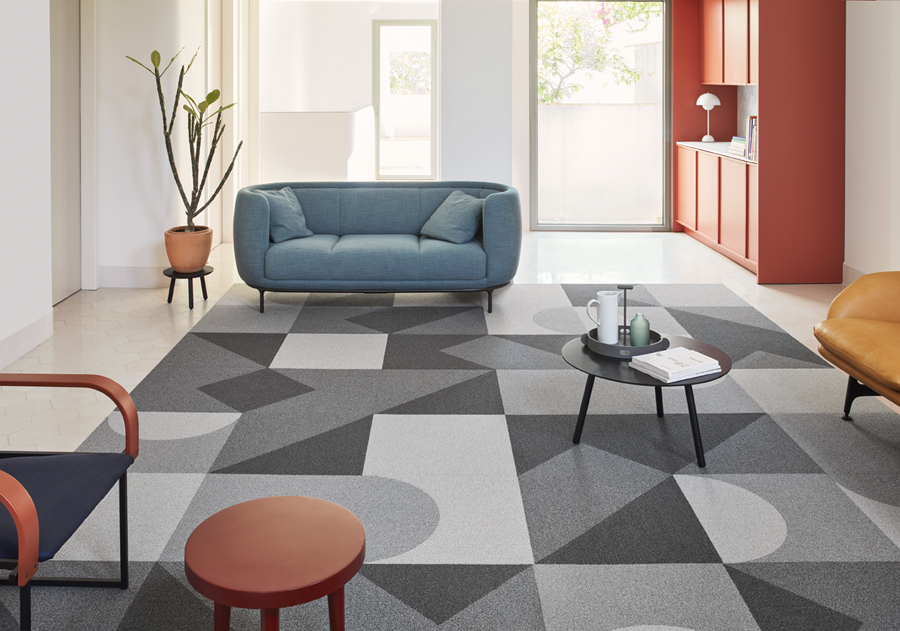 The Self palette helps us to reflect and reconnect, realising the value of solitude in an always-on world. We look within to find purpose and true happiness, simplifying our lives and the world around us, choosing pastel and gentle colour shades.
The way we are expressing ourselves is changing and creating dialogue. The Creativity palette supports design that inspires meaningful experiences, encouraging participation and freedom of expression and includes bright, bold colours.
Community is what connects us to each other, both locally and globally. Bridging our divides, design is challenged to be empathetic, resilient and inclusive, and the colour palette reflects that with warm colour tones.
Meanwhile, the Earth palette explores and reflects our relationship with the natural world, acknowledging the long-term effects of human impact, and includes earth and green tones.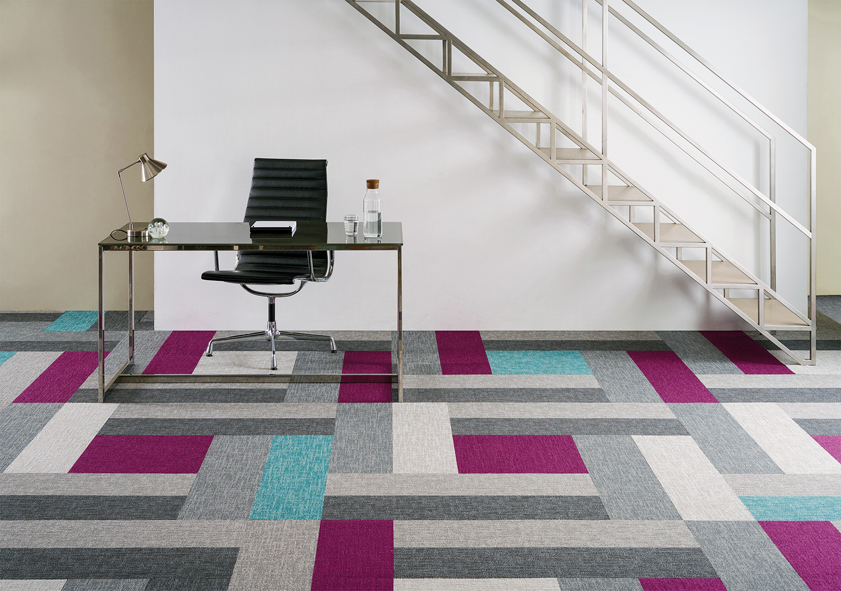 Another key interior trend we are seeing which effects surface choices is the blurring of the traditional boundaries of work and home. The combination of a residential feel in a commercial setting explores options to use more materials, and with this the introduction of pops of colour and textural interest.
Modern offices include spaces increasingly to provide for different modes of activity as would be found in a home environment. As in a home, there are areas in which staff can casually interact – perhaps over a shared meal or a cup of tea. Around the world, large office spaces will now feature social zones such as break areas and coffee bars.
Designers are carefully considering surface treatments to support this and bring both practical treatments and provide for occupant comfort. In terms of flooring we are seeing carpet tiles and carpet being combined with other flooring solutions more, for example, resilient flooring in both the workplace and hospitality spaces.
The need to create quieter work and seating areas too is also seeing the introduction of specific acoustic treatments. In flooring, along with traditional rugs, rug effects are being created using carpet tiles, and installed to bring in the feeling of a more residential setting.