Waldorf Astoria Dubai International Financial Centre (DIFC) hotel, designed by American architecture and design firm Smallwood, Reynolds, Stewart, Stewart (SRSS), opened its doors yesterday, 1 June 2019, inspired by the 1960s.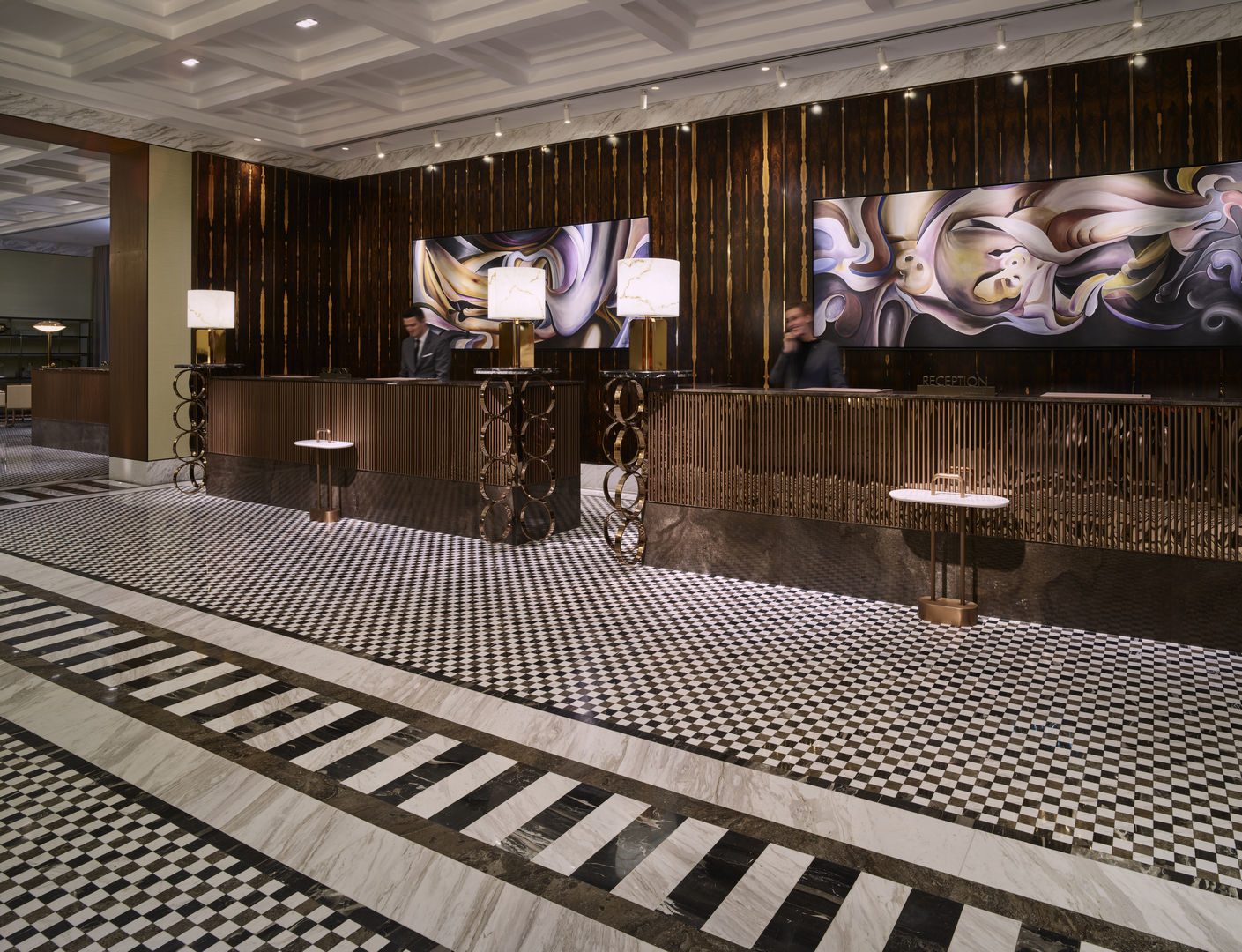 "The hotel's design has been heavily influenced by the 1960s – a revolutionary movement, pioneered in New York, when new ideas flourished and people dared to experiment. We wanted to honour this decade with every line, shape, colour and form, with the hope that our guests will have the opportunity to experience an era gone by," said Victor Chalfoun, general manager for Waldorf Astoria DIFC.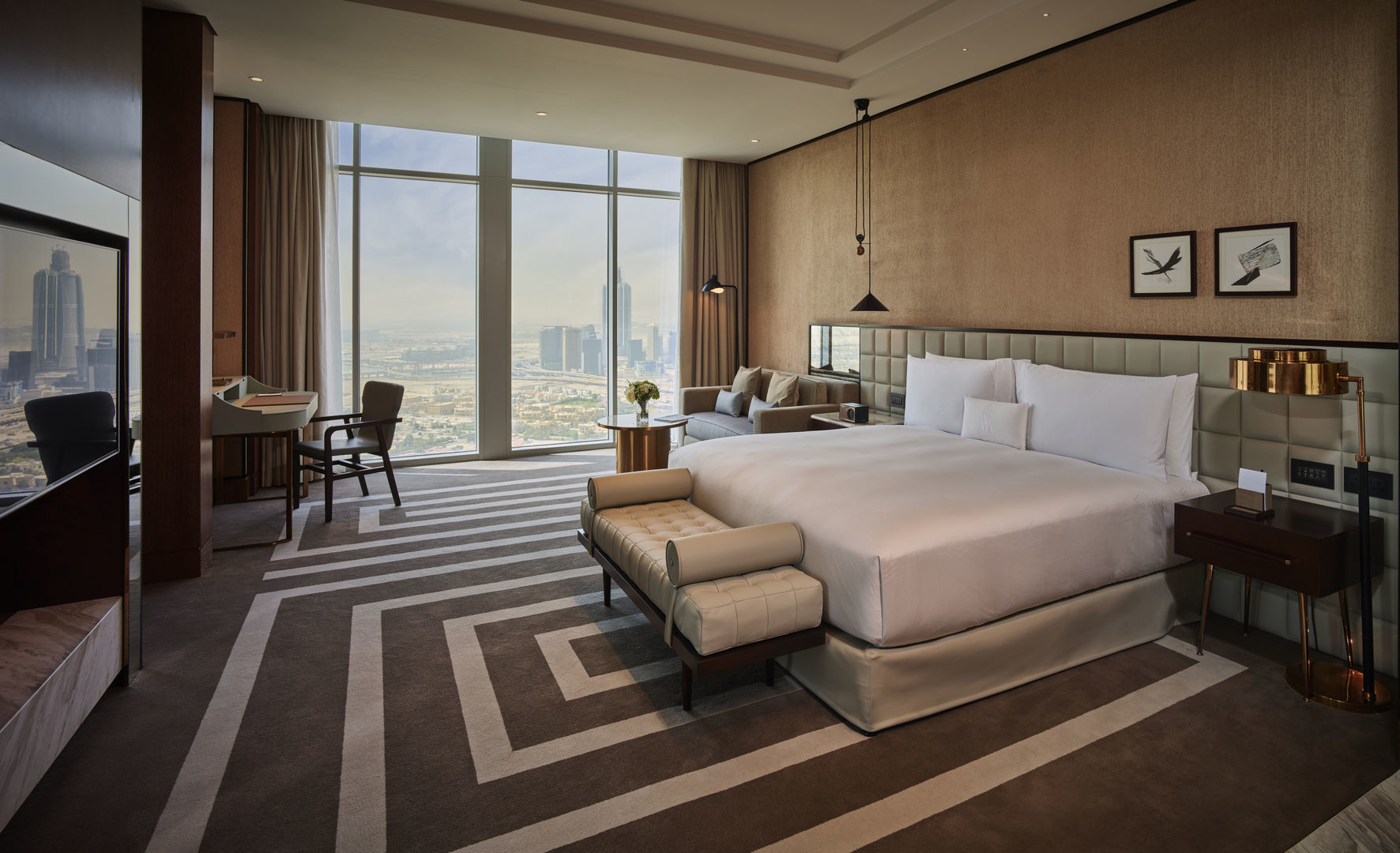 While SRSS are the lead designers behind the project, LW Design Group handled the design for the two main dining and social venues in the hotel: Bull & Bear and St Trop.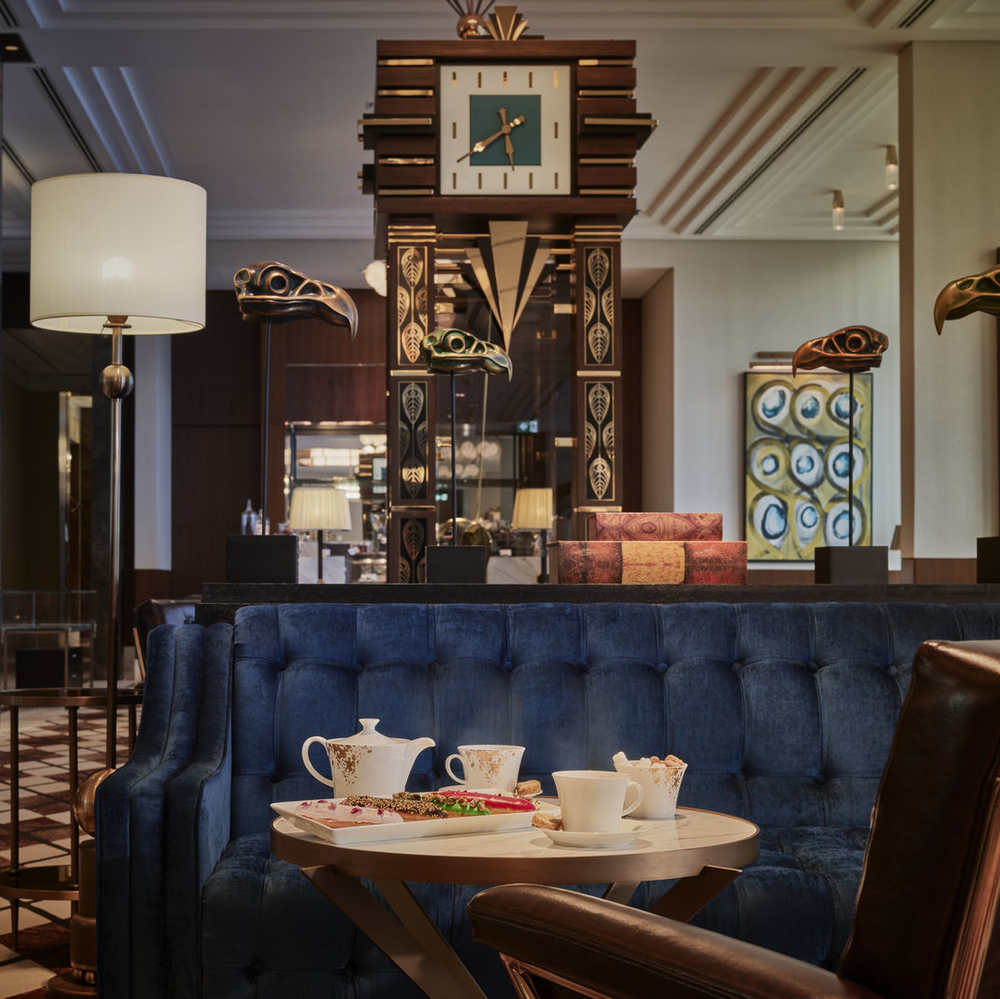 The 275-room hotel occupies the 18th to 55th floors of the Burj Daman, a complex featuring residences and office towers. All guestrooms, including 46 suites and 28 residential suites offer views of the skyline of downtown Dubai through floor-to-ceiling windows. 
Inspired by the architecture, lifestyle and mid-modern style of the 1960s, the hotel exudes an understated luxury featuring marble, ebony, brass and bronze materials across the design.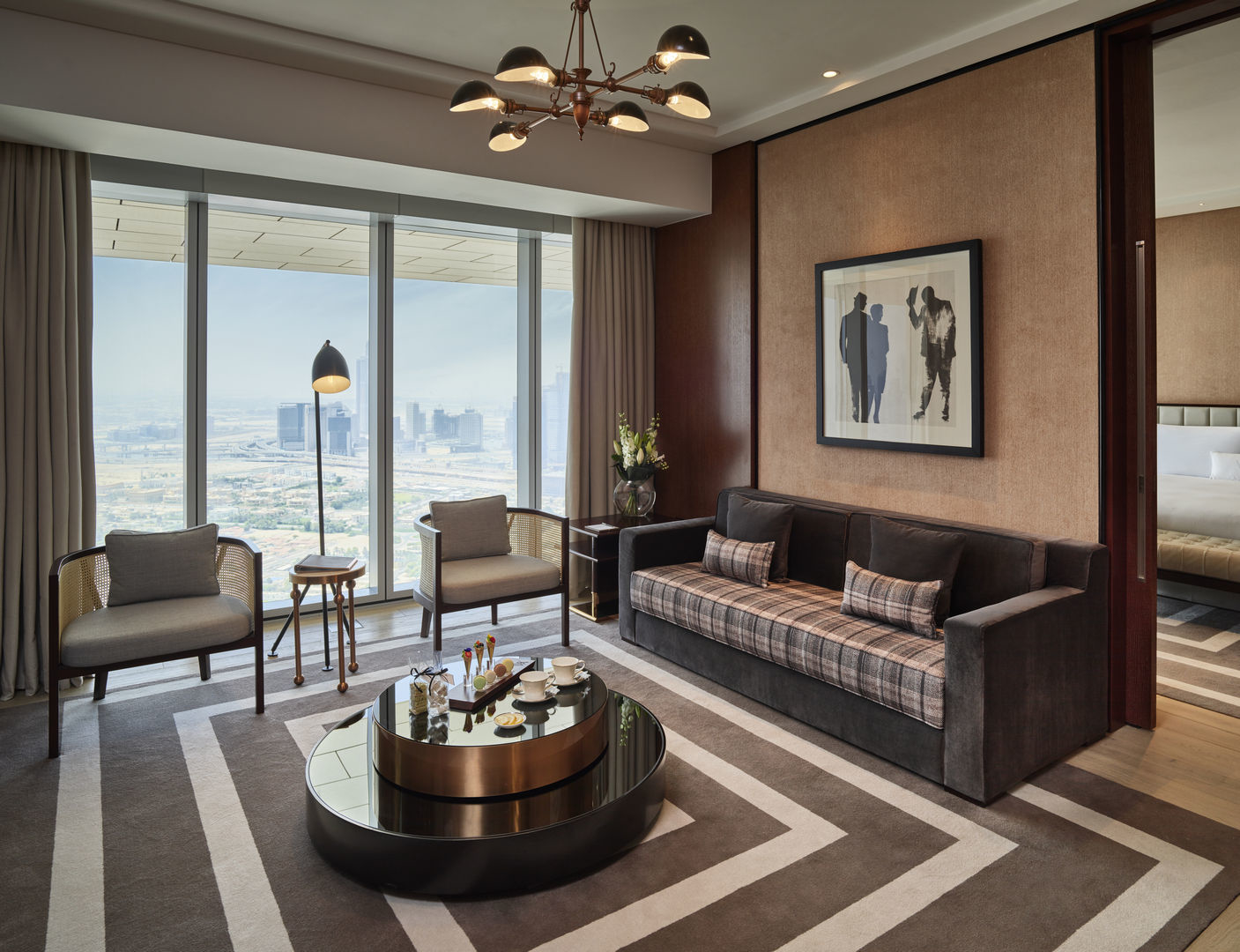 The hotel consists of five different 'settings', including a library concept which houses an open kitchen in addition to spacious meeting rooms, a grand ballroom with a pre-function area, and a boardroom for corporate meetings.