Adidas Middle East's installation of a whale's ribcage packed with plastic waste at Dubai Design District echoes an important topic for the emirate's creative centre, the executive director said.
The German sportsware giant's 'Run For the Ocean' campaign saw a hard-hitting installation set up at d3 in June to raise awareness for the rising level of plastic waste in the sea.
Using design as a tool to promote sustainability and champion important issues is something d3 takes seriously. 
"Sustainability through design is an important topic for us at d3," Khadija Al Bastaki, executive director at Dubai Design District, told Commercail Interior Design.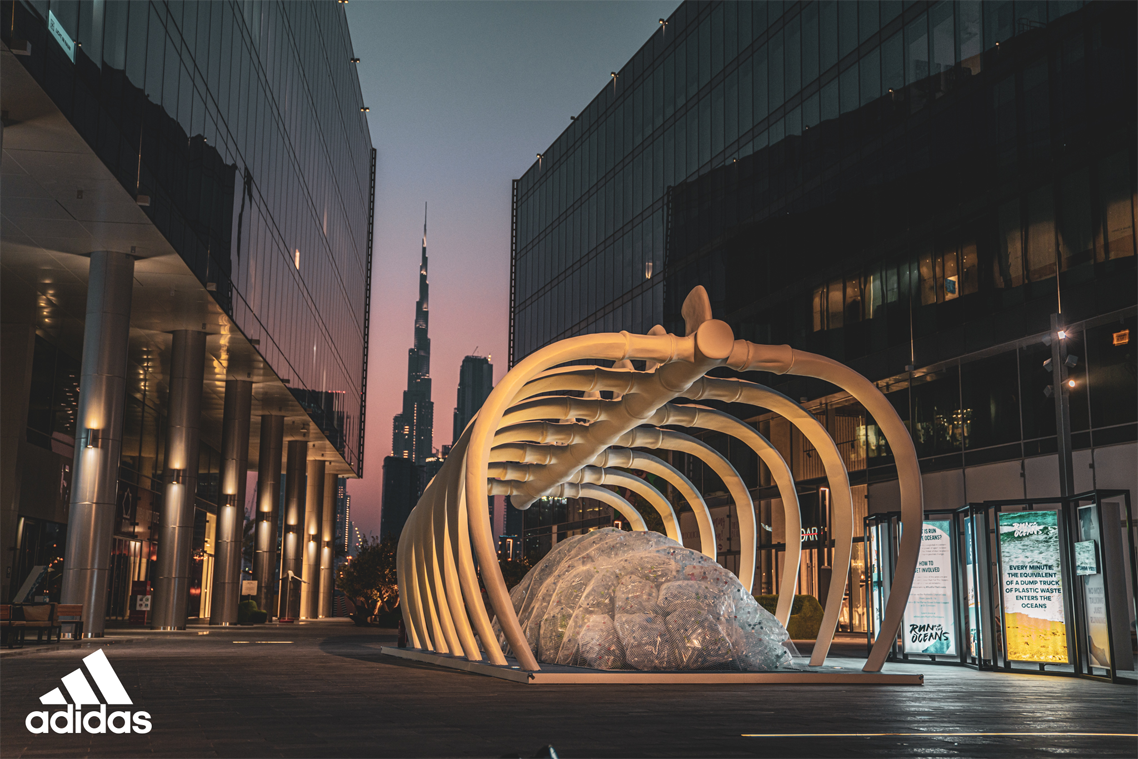 The recently appointed executive director of d3, who took on the role as head of the creative destination earlier this year, praised the Adidas campaign.
"The installation commissioned by Adidas Middle East helps to raise awareness of their global campaign, Run For The Oceans, where participants run in order for money to be donated to reduce plastic waste in our oceans. We are hopeful such efforts will bring together the local community and encourage them to support and encourage social change and generate a greater awareness on the impact of single use plastic."