Designed by Dubai-based award-winning firm, LW Design, the recently-opened Zabeel House hoel by Jumeirah Group, encapsulates themes of luxury, eclecticism, traditional motifs, inspired by New York-style loft living in the Greens community. The hotel needed to reflect the surrounding areas through art and design and provide a link for travellers to experience the most vibrant neighbourhood in Dubai.
"We incorporated interactive artwork, which allows guests to write down their favourite experiences in Dubai, as well as quirky oversized white ceramic ants, newspaper basset hounds and miniature bicycles, all of which together project the narrative of the hotel," says Rachel Kidd, associate, LW Design. Other team members, who worked on the project include, Susanne Herbeck, senior interior designer; Jacqueline Craft, interior designer; and Stefano Ripoli, interior designer.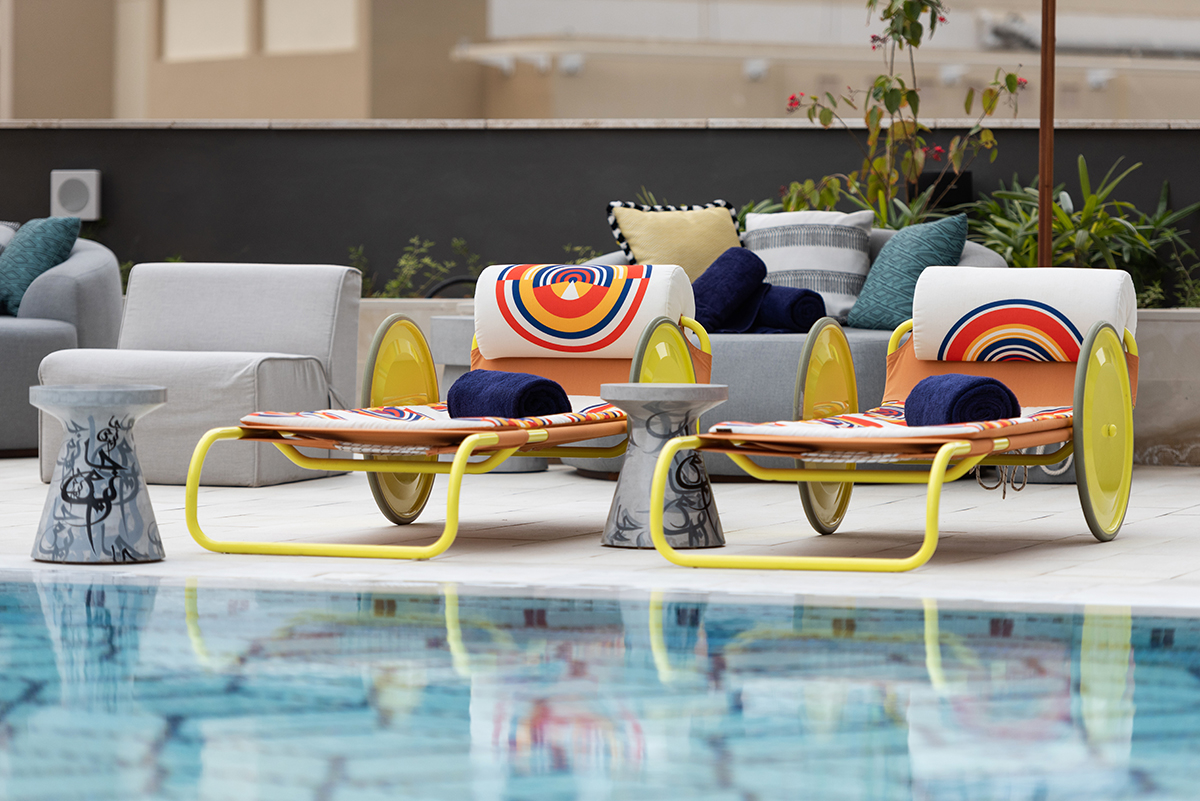 The property also features a pan-Asian restaurant, LahLah, an eatery serving Asian cuisine and featuring street art, such as Koi fish, on the walls. A bar constructed of reclaimed red bricks, and scaffolding shelves holding Asian artifacts, add more elements of visual interest.
Japanese slang carved into reclaimed timber references the restaurant's source of inspiration.
"We worked with a variety of finishes throughout this space," explains Kidd. "The aged concrete and exposed brick blocks are a feature in LahLah and grounded the bar, suspended wooden shelves with leather straps display greenery throughout the lobby while graffiti evokes an urban streetscape."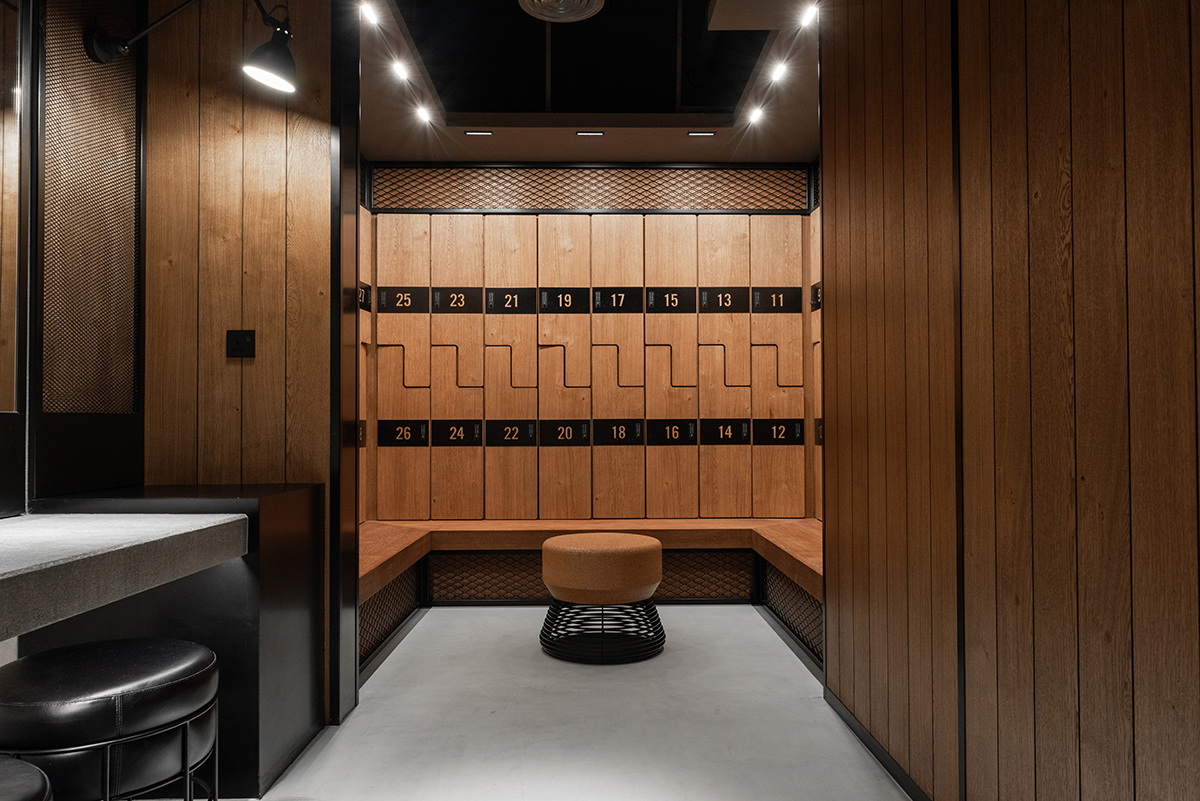 Creating a new synergy among diverse elements, the team introduced juxtaposition of different materials such as black metal, reclaimed timber, white ceramic subway tiles and oak timber, which can be seen throughout the hotel.
"This was done to provide a neutral and sophisticated base palette that flowed through the entire hotel," so that the variation wouldn't feel alien as it would if we used it only in pockets," says Kidd. The neutral colour palette provides the backdrop for playful and vibrant colour accents. Other features such as wire mesh ceiling, timber panels and concrete-effect tiles highlight the visual story of the property.
The lobby has been conceptualised to encourage social engagement and activity around communal tables. "At the surface, this haphazardly-set layout may seem confusing, but it is actually carefully organised, so that the lobby becomes a natural environment," says Kidd.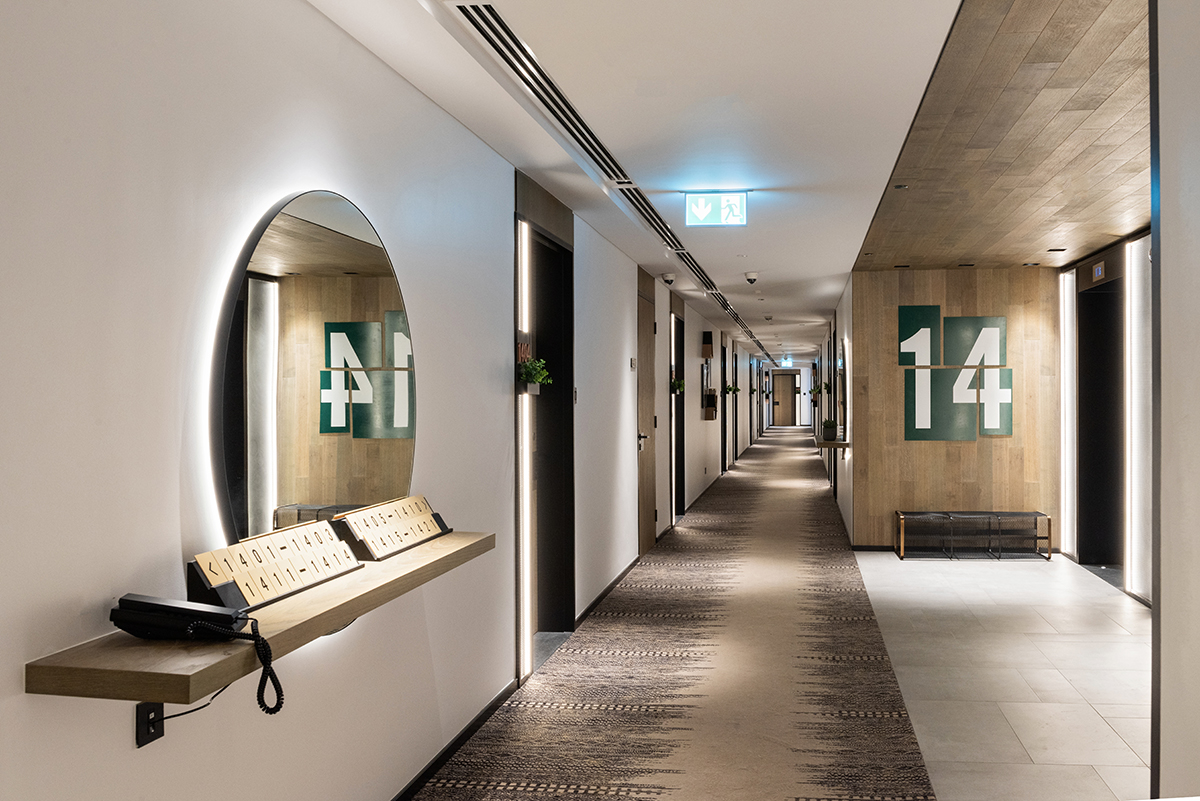 "Despite its open-plan setting, the space still feels organised, thanks to ingeniously-placed shelving units with bespoke accessories that help divide the area into private spaces for separate groups."
The space has also been furnished with contemporary furniture, some of them locally-handcrafted chairs, and ethnic rugs sourced from local souqs, and traditional Arabic finishes.
On the upper level, the business centre also features an open-plan layout that mimics communication-encouraging and collaborative work environment, modelled on the current crop of co-working spaces.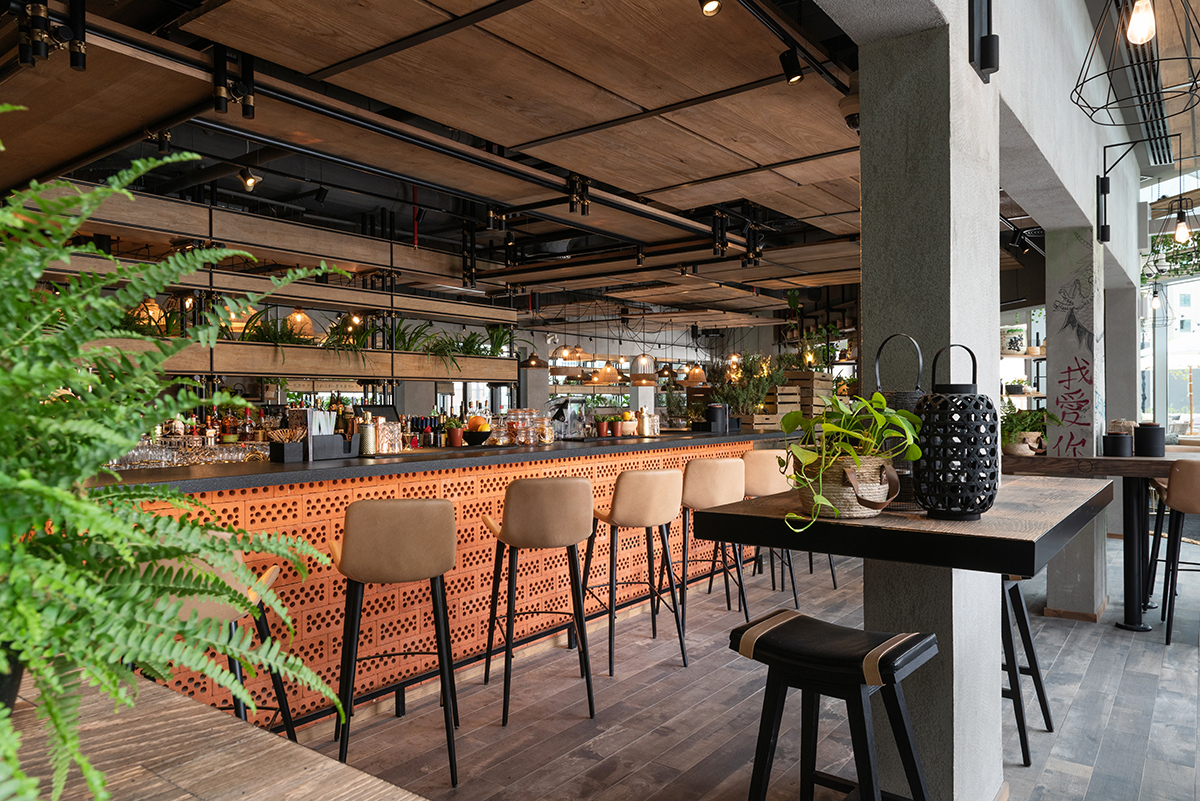 Inspired by The Hoxton Hotel in London, the exposed ceiling ducts and wire mesh ceiling panels create an industrial and urban aesthetic.
Mimicking a blend of traditional Arabic highlights and functional modern aspects, the health club and spa features a design that boasts exposed ceilings, concrete flooring, and reclaimed timber slats.
"These urban characteristics have been softened with Arabic artwork and décor that channel incandescence through the corridors, into the changing rooms and contribute to the wellness treatments," comments Kidd.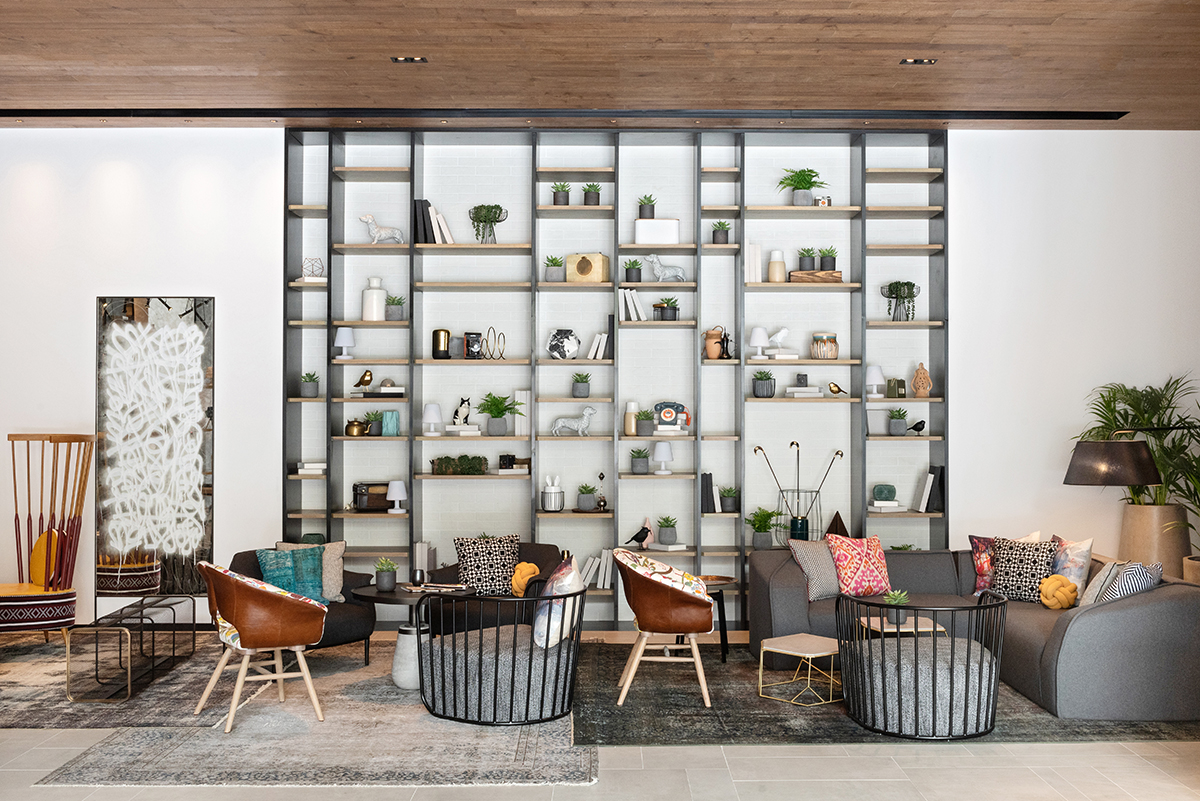 The recessed seating that lines the health club corridor, allows guests to pause, take a deep breath, and interact with the people around them.
The luxury suites are inspired by the trendy yet timeless New York lofts. They feature a visually-integrated bathroom area that gives the illusion of depth and nuances of city-inspired living. "In the guest rooms, you can experience a warm and wholesome material palette, as the design swaps concrete surfaces with earthy substances like oak," says Kidd.