This article was created in collaboration with design consultant, Cyril Zammit. 
NADA DEBS
One of the most prolific designers in the Middle East, Nada Debs will showcase two collections in Milan this year. The first is a limited series of footwear for luxury Italian brand Fratelli Rossetti. For this collaboration, Debs has co-designed sandals with the fashion label, which will be unveiled in a limited edition series of just 60 pairs at the brand's flagship store on via Montenapoleone during Milan Design Week later this month. Debs' expertise with mother of pearl inlay has been used to produce two versions: an off-white and a velvety soft red nubuck (on solid walnut wood).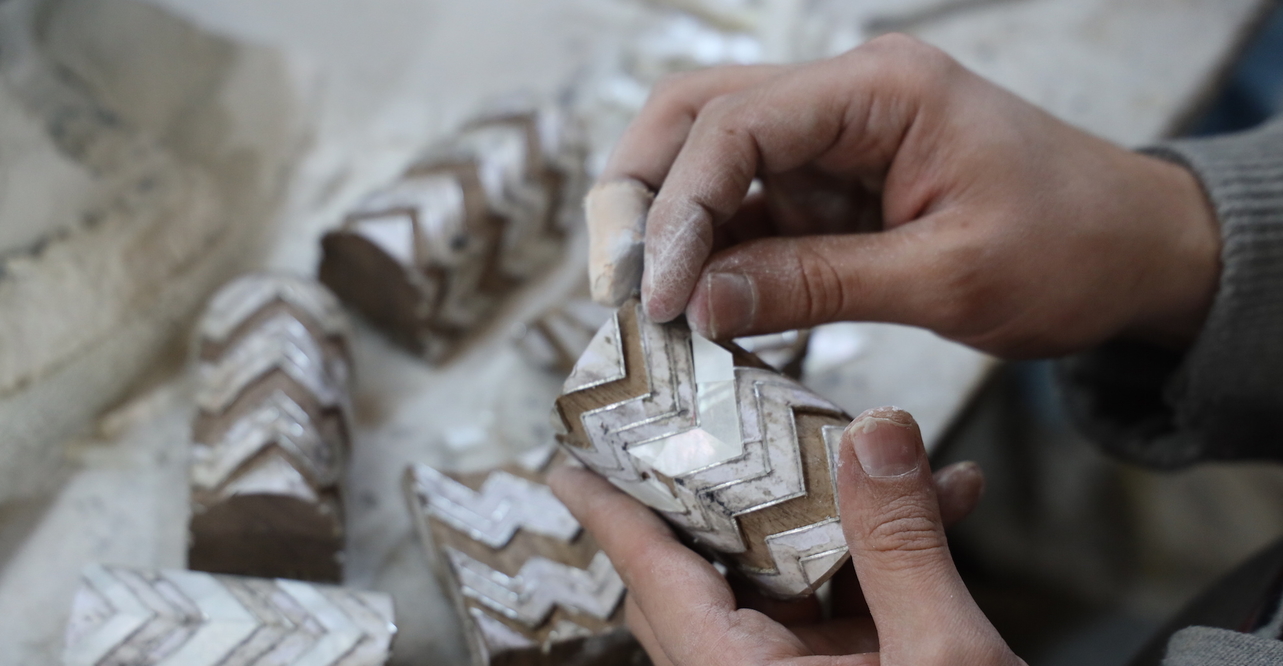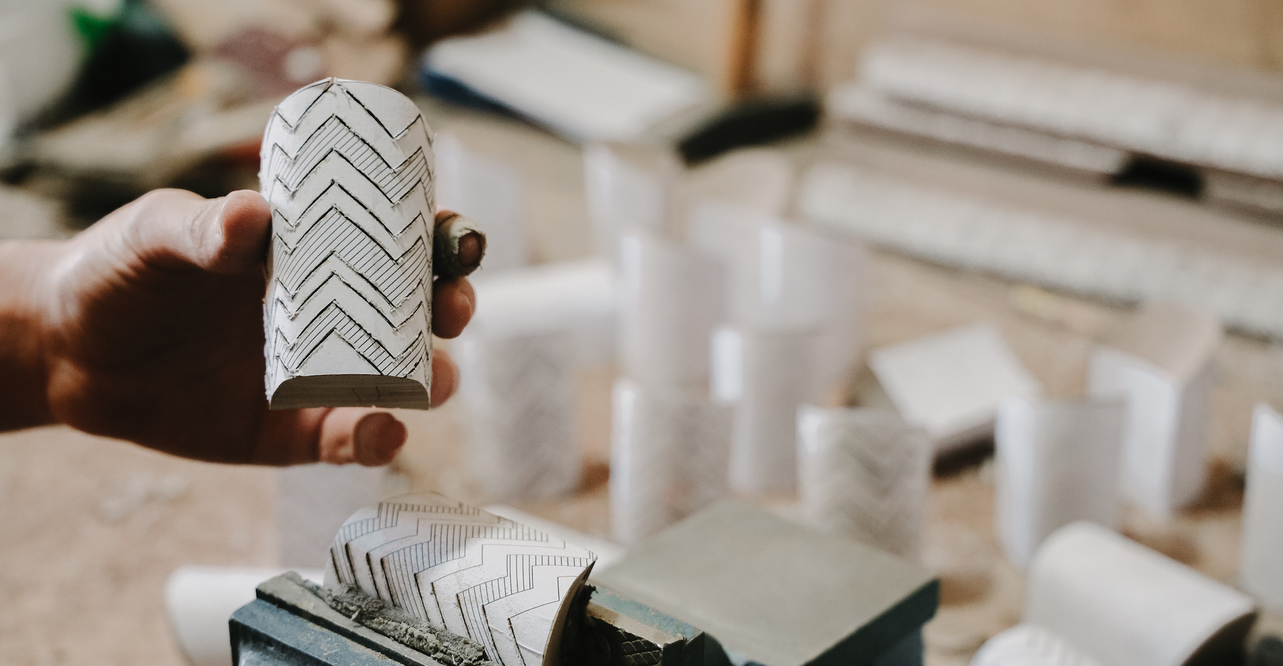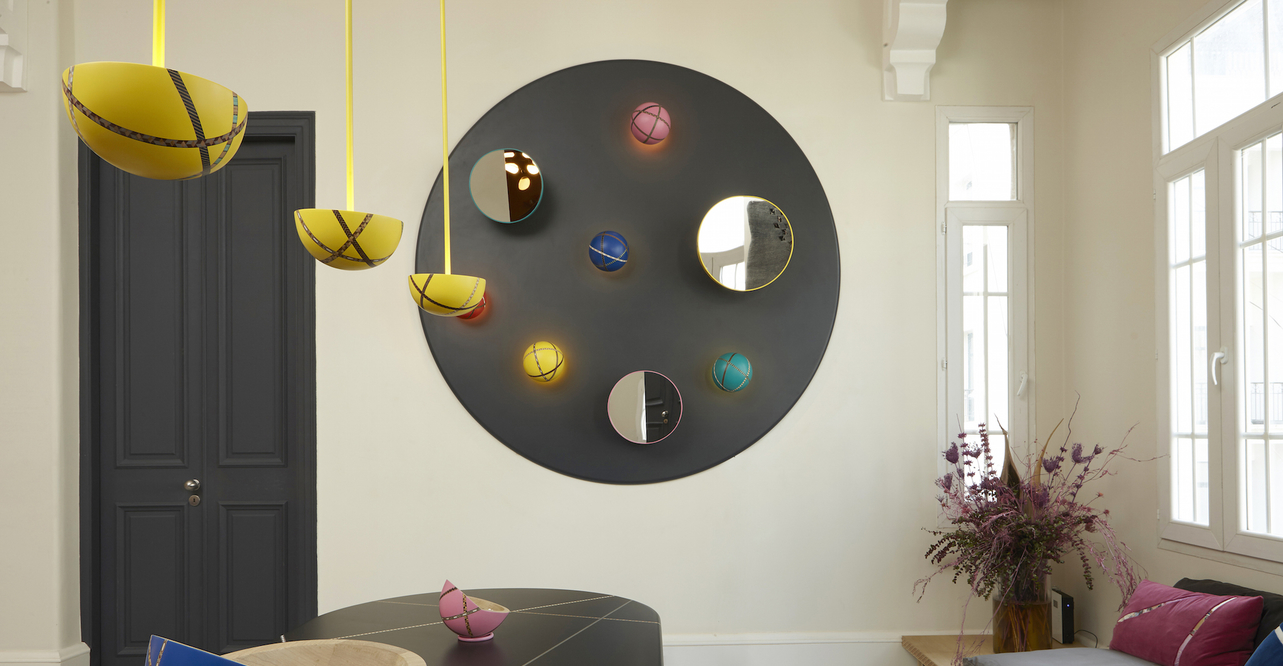 The second showcase, Marquetry Mania to be exhibited at the renowned Dilmos Gallery, showcases Debs' deft skills with marquetry techniques.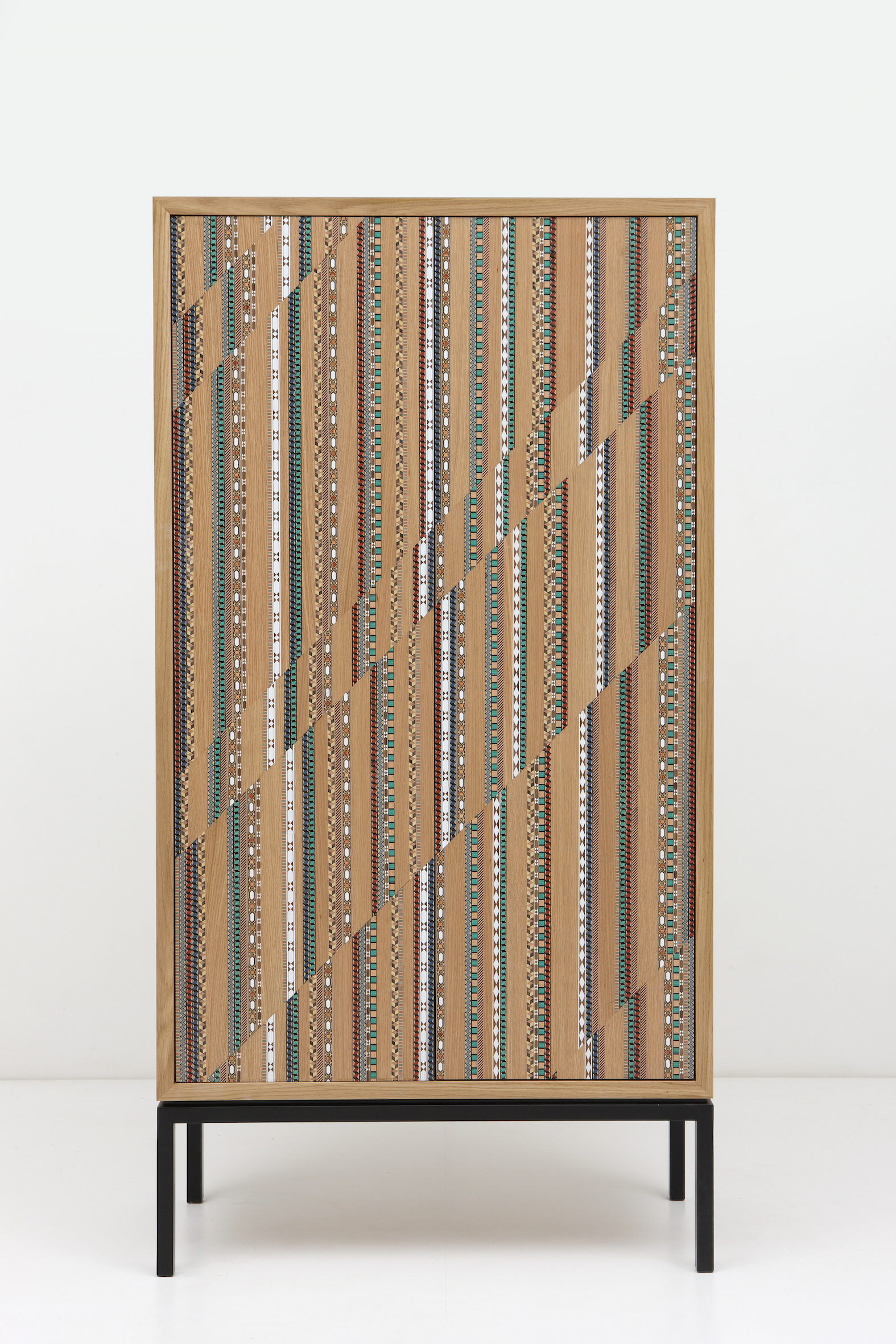 Focusing on handcrafted traditions, the Lebanese designer has used thousands of pieces of wood inlay to wrap forms in a kaleidoscope, post-modernist patterns.  
STUDIO A DESIGNS
Lebanese designer, Ahmad Bazazo, will be presenting his exhibition titled Black and Gold Vol. 2, which provides a modern interpretation of the 20th century luxury.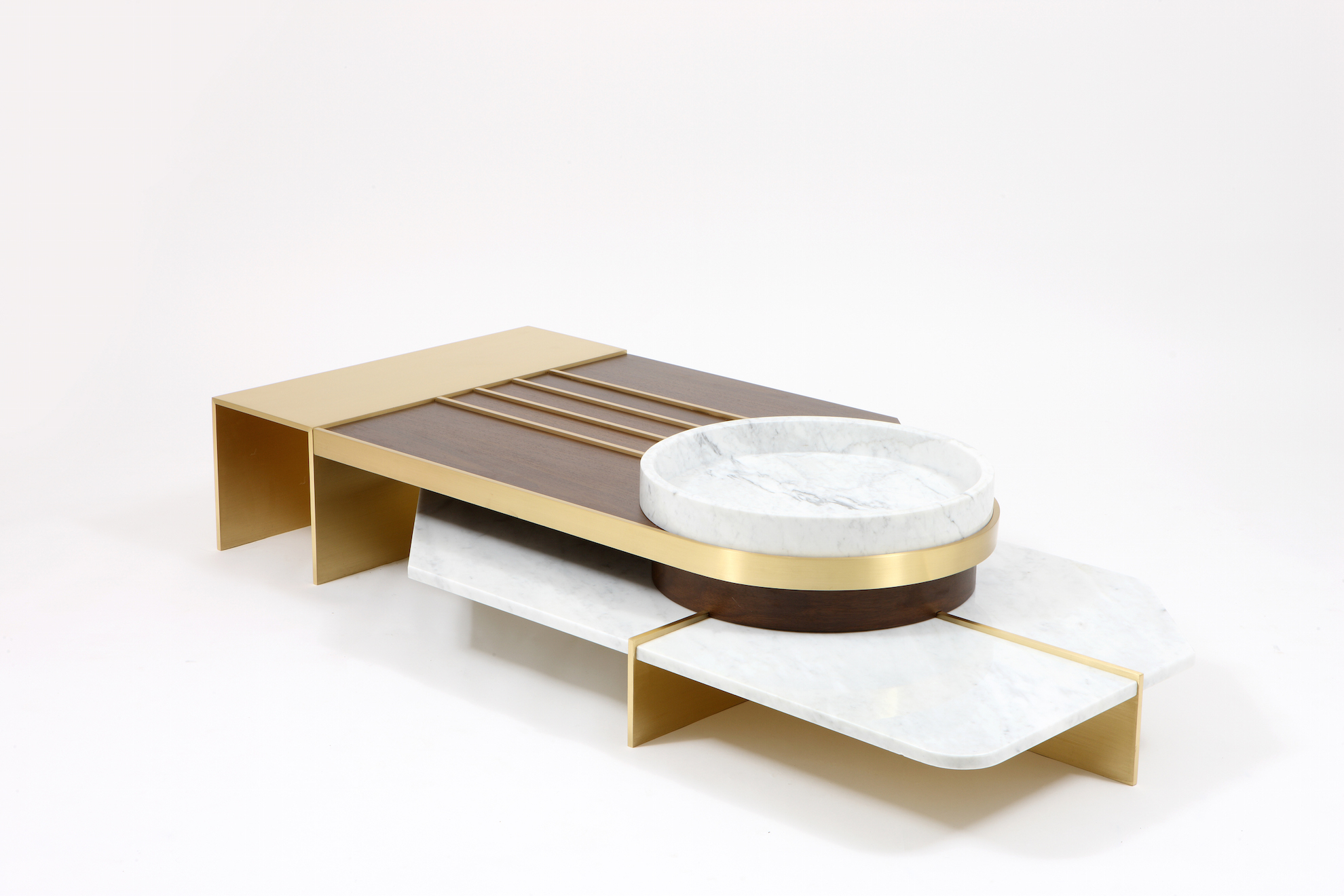 Referencing an entire gamut of inspirations such as contrast, balance, geometry, and the underlying Art Deco spirit, the pieces make a bold statement and blur the lines between sculpture and functional furniture.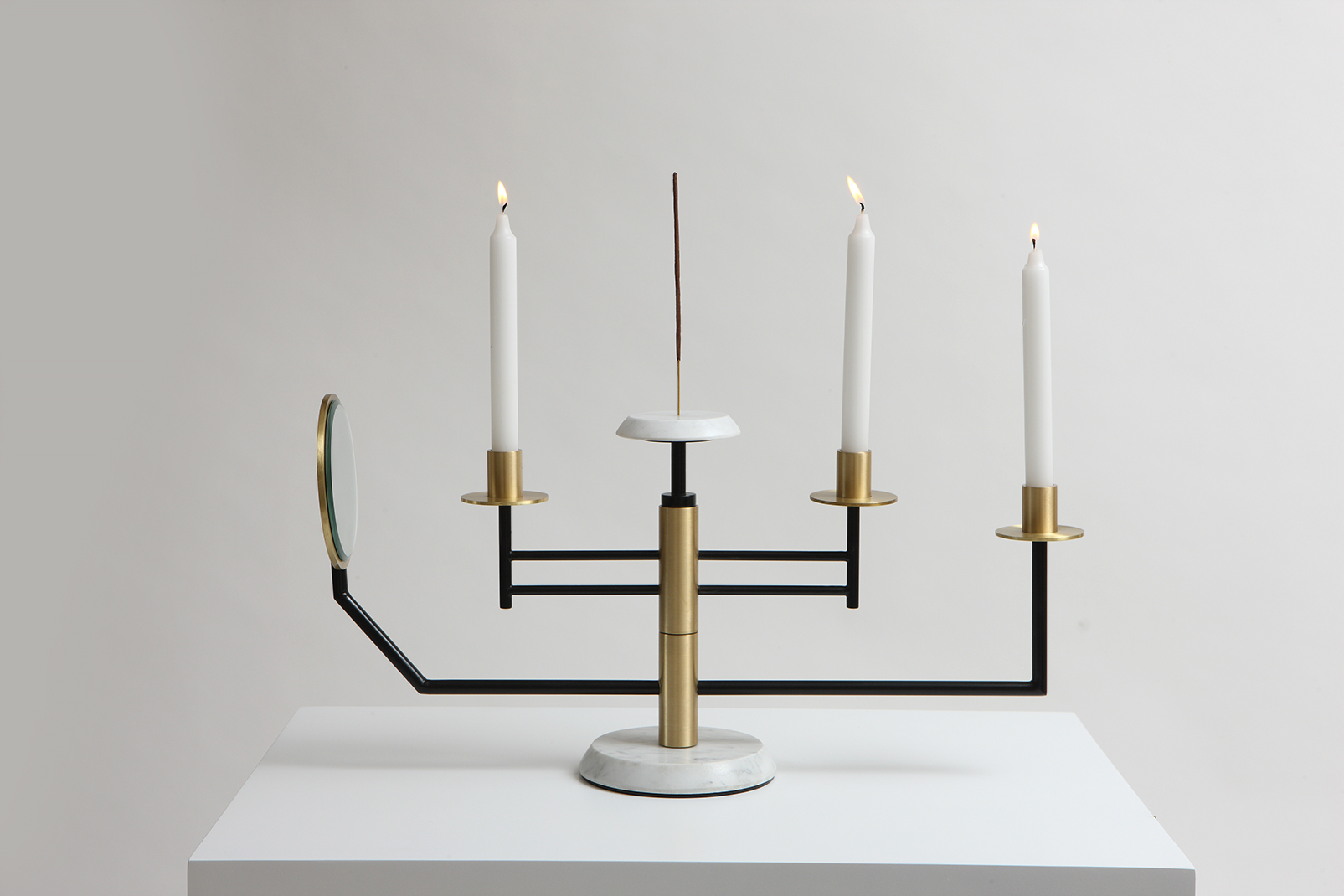 The everyday conventional items are imbued with a layer of complexity to highlight the stories behind these items.  
TALATA
Dubai-based design collective, Talata, founded by Egyptian designers, Mona Ramzy, Mehry El Masry and Farah Zoghbi, embraces and repurposes bespoke handmade furniture and accessories as powerful mediums of storytelling.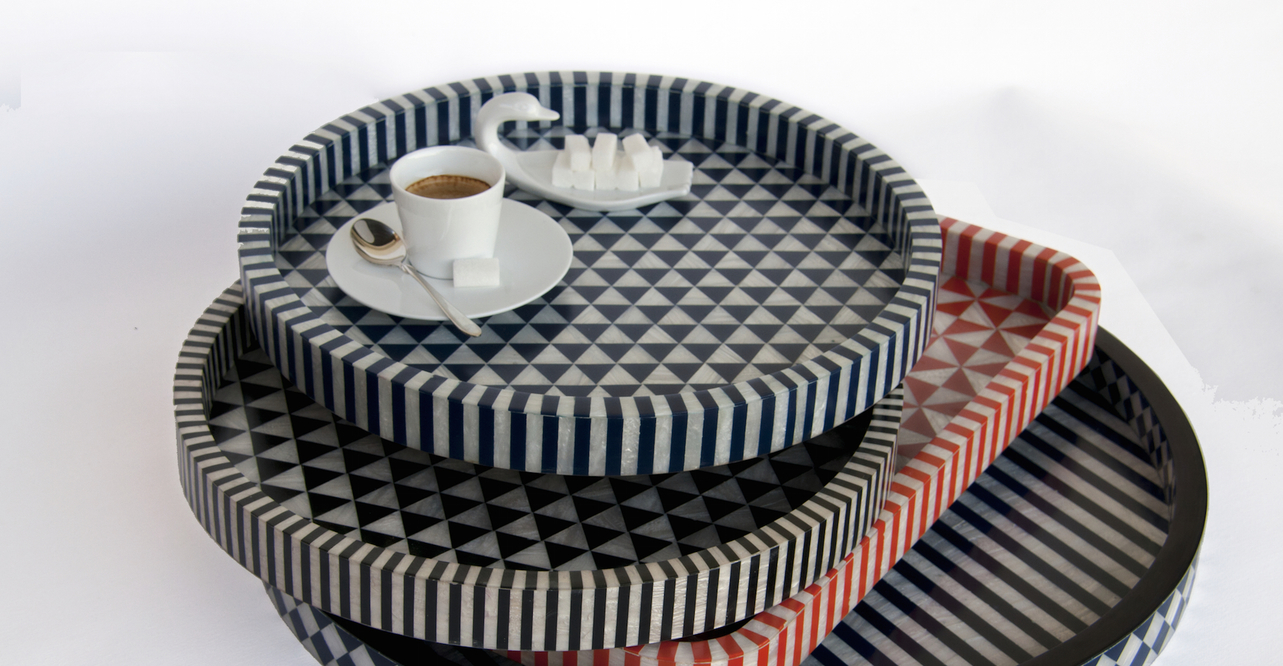 Inspired by the rich heritage and dynamic culture of Egypt, the practice underpins its work with modern design principles and manufacturing techniques. 
The Arabic name of the group, which translates into three in English, is a reflection of its philosophy: to seamlessly incorporate its heritage into the designs, complemented by the use of colour and bold patterns.
For its highly-anticipated launch collection, the collective will unveil four distinctive lines: Raa', Ebly, Bahary and The Chameleon.  The contemporary collections are each inspired by various Egyptian historical, geographical and cultural elements with every item artfully handmade in Egypt with unparalleled craftsmanship. A key element within the group's portfolio is its diverse and colourful selection of handmade fabrics. Using ancient textile techniques from the 19th century and using 100% Egyptian cotton and natural dyes, each print is carefully designed by Talata to portray elements of Egyptian history and culture.
RICHARD YASMINE
The Cure (HEAVENLY PIE(A)CES) by Beirut-based Richard Yasmine is an assortment of unconventional, and striking white on white blended set-up conceived as an experimental installation. It is an interpretation of a spiritual and therapeutic message associated with the notion of time and the philosophy of karma, pointing towards a healing process.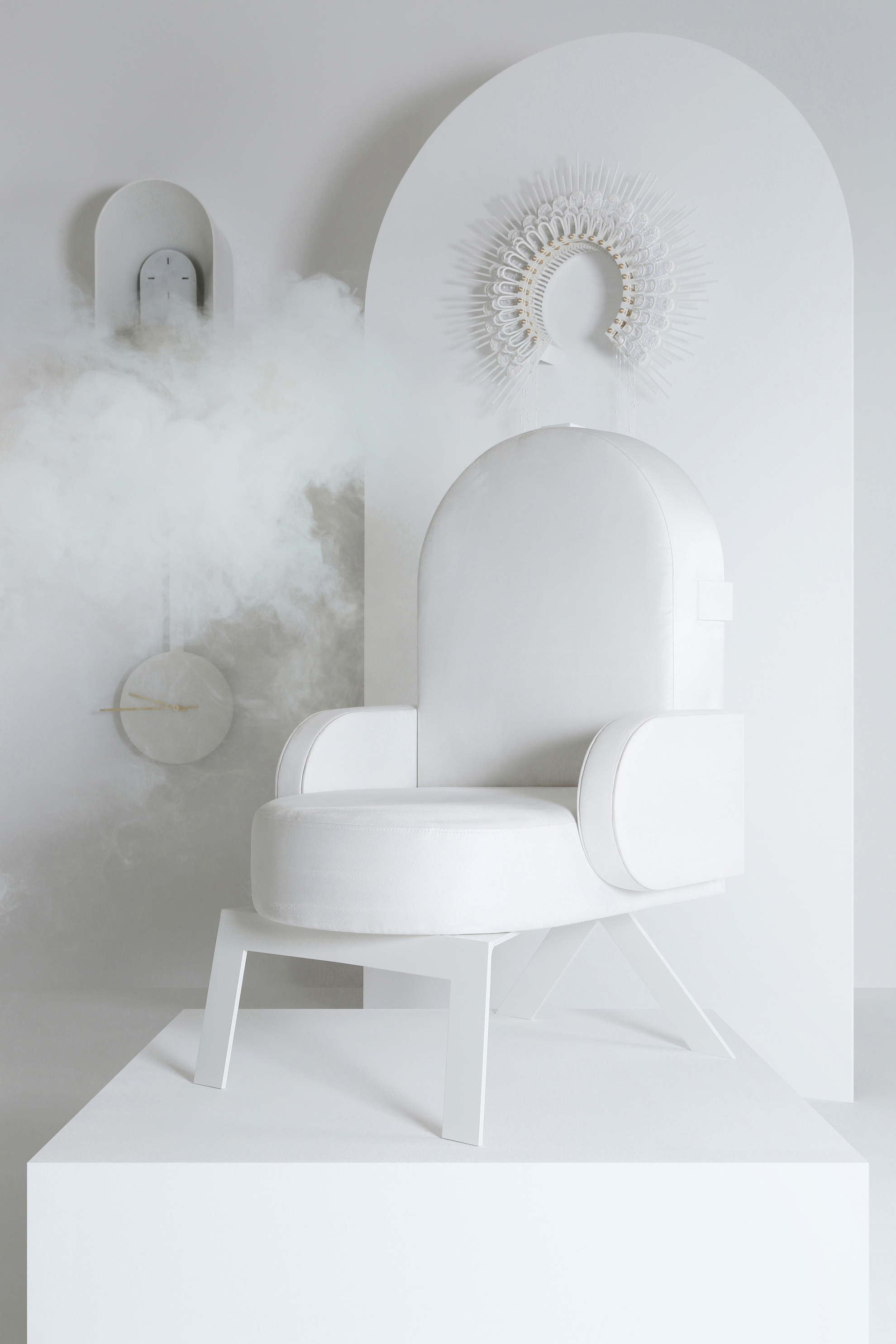 The collection is made of white powder coated aluminium structure with other materials such as brass, neo-cement, suede, Carrara marble and couture handmade embroidery with beads pearls and silk. The range includes an armchair, a pendulum clock and a wall-mounted lighting fixture, each one has a significance related to the theme of time and spirituality. 
CARLO MASSOUD
The Fish and the Crowd is the first solo exhibition in Italy by Lebanese designer, Carlo Massoud. It brings together a number of objects produced since Massoud started his studio in 2013, combined with a new collection created for the event.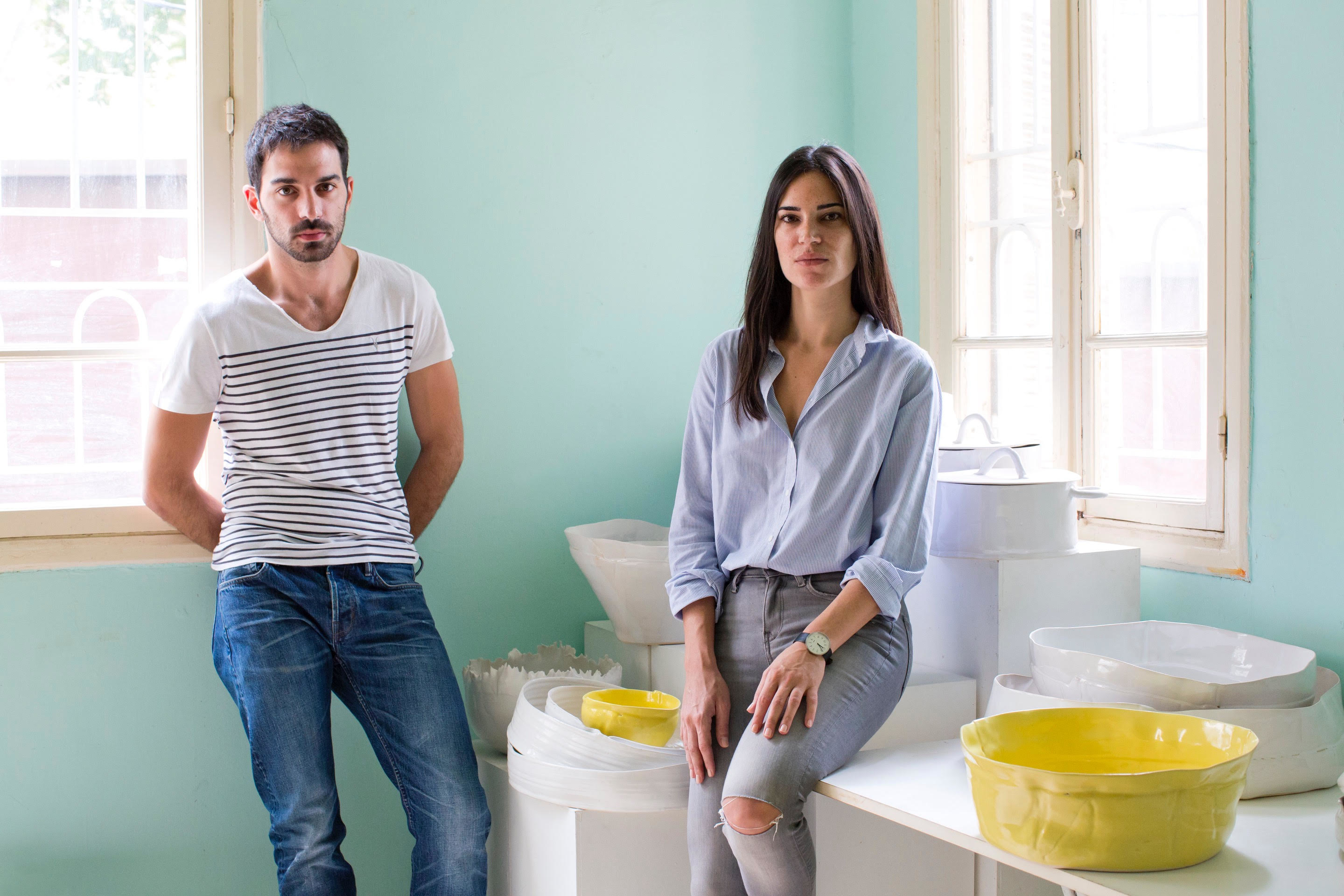 For Salone del Mobile this year, Massoud has reimagined the space of the Oratorio della Passione through a new collaboration with his sister Mary-Lynn. In the church, a number of objects play the role of an imaginary crowd, seated on benches.
The crowd looks forward to the apse, where the designer has placed a new contemporary altarpiece. For The Fish and the Crowd,  the Massoud siblings quote the classical icons of their religion to engage the viewers in the context of the objects as well as the space in which they are being presented.  
FADI SARIEDDINE
Dubai-based architect Fadi Sarieddine of ​his eponymous practice will unveil a limited edition light called ​Hey Banksy at ​FuoriSalone during ​Milan Design Week 2019​. ​Hey Banksy is a tribute to the notoriously secretive street artist Banksy who gained a cult following with his subversive and often satirical stenciled graffiti.
In conceiving this piece, Sarieddine was inspired by Banksy's ability to ​shed light on social​, ​political and human rights issues and create a form of social commentary through his distinct art. Much like his source of inspiration, Sarieddine also seeks to create a connection between the designer/artist and the consumer with his pieces. The lighting object features a spray, which is represented as a glass cone with colour sprayed in a gradation that fades out towards the rim creating a boundless effect. The piece will be released in a capsule collection of 14 pieces. Out of these, eight pieces will feature the aluminium base, while six limited edition versions will feature a marble base with calligraphy inscription of an Arabic poem by visual artist ​Naji Al Mir on the interior of the cone. 
Sarieddine will be showing his creation at the Historic P​alazzo Cusani inVia Brera15, w​ith in the​ Brera Design District,​​ f​rom April 8 to 14. The Palazzo is open from 11am to 9pm daily, with the exception of April 10th, when it will be closed for a private event.
T SAKHI
Lebanese-Polish sisters and architects, Tessa and Tara Sakhi, founders of their eponymously-named firm, will present Lost in Transition, an urban environment object. It comprises two chairs connected with an arch, which enforces a physical face-to-face interaction while the periphery stools focus on a solitary moment for writing, reading or enjoying the surroundings.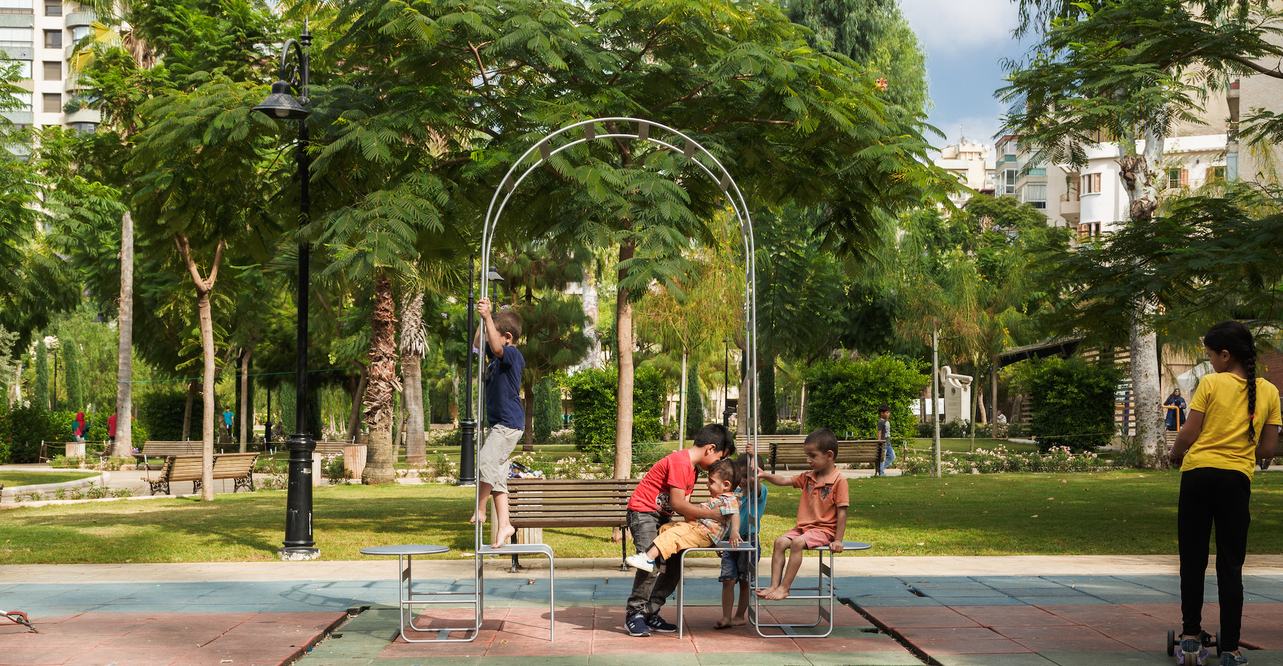 Blurring the boundaries between objects and spaces, the structure adapts to the ephemerality of urban spaces and enables numerous spatial configurations in various environments. During Milan Design Week 2019, the Sakhi sisters will be exhibiting an installation with a configuration of five urban chairs, in the main outdoor courtyard of Alcova, creating a versatile and interactive space where the public can mingle, rest and eat.