With new technological advances, interior designers are experimenting with new walls and floor coverings. Commercial Interior Design speaks to Jennie Binchy, founder, Binchy and Binchy Architecture and Kevin Caulfield, senior design manager - FF&E Wilson Associates' New York studio, to get an insight into the variety of treatments available for commercial environments.
What are the new innovations in walls and flooring surface design?
Jennie Binchy (JB): Machinery and technologies, such as precision laser cutting and 3D printing, are becoming more accessible, so it is becoming easier to tailor materials to suit a project's bespoke aesthetic and brand. Suppliers and manufacturers are increasingly open to customising their products and I think this collaboration — between interior designers and suppliers — creates new innovations.
We have recently been experimenting with laser-etching stone for both exterior and interior cladding for one of our projects, and another project where we are experimenting with customised aluminium panels. It is something that we had in our mind, but did not find either to be commercially available.
We were able to experiment with suppliers to achieve the aesthetic we were looking for. We can customise patterns, scale, panel sizes and joints to suit the application so the possibilities are endless.
Kevin Caulfield (KC): I think it is the advancement of technology and engineering to deliver more durable products and using new production processes to try to get better yields of products and less waste.
Is there a preference for natural materials over man-made materials? What are the pros and cons of each?
JB: We have found that the combination of natural and man-made surfaces creates some really interesting interiors. We are combining travertine and onyx with wood-effect porcelain tiles in one of our residential projects. The mix of man-made and natural finishes can achieve a different character of aesthetic that lies somewhere in between the genre of a typically "marble" and a typically "tile" clad interior.
KC: There is the tactile quality of natural materials that lend a layer of luxury to the built environment, but you have to balance the natural materiality with the durability and upkeep needed depending on where it is installed. Some clients are willing to go the extra mile for the natural materials, but others are more concerned with the upkeep and how it impacts their operations.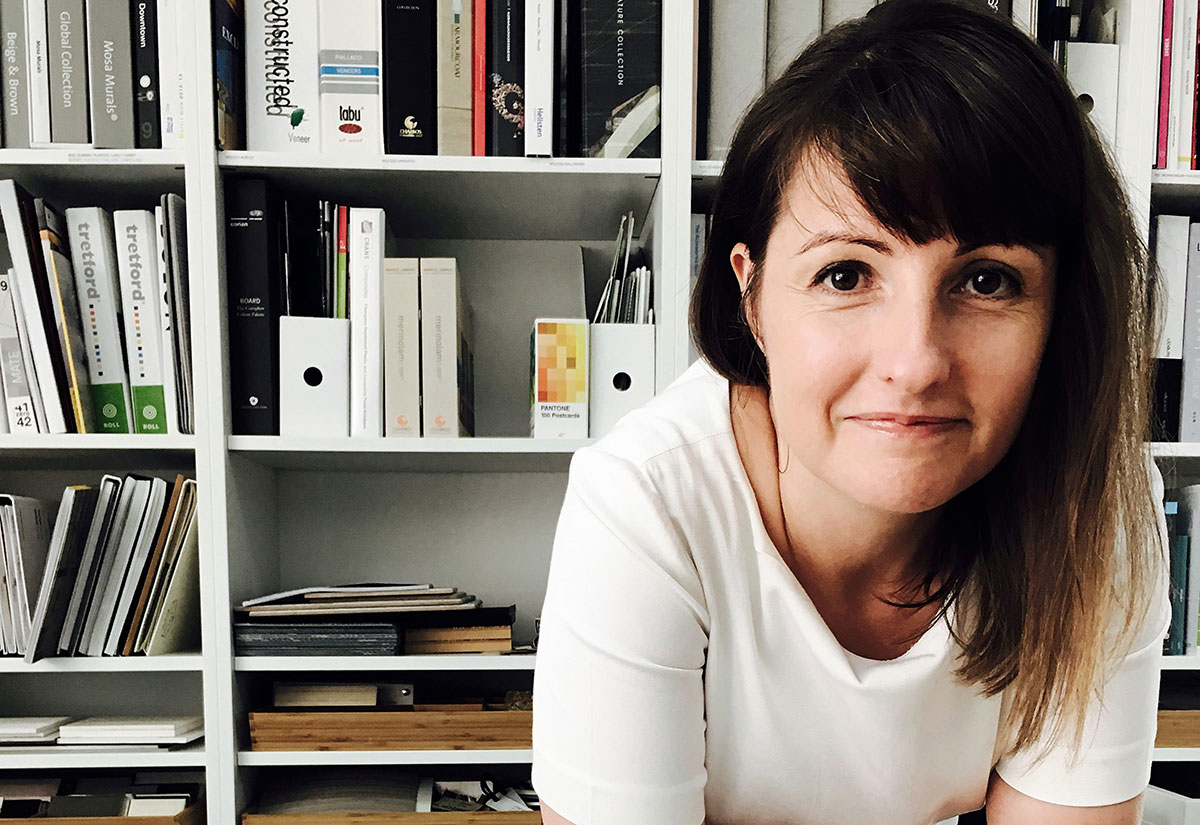 What type of materials are best suited for commercial applications and what are the considerations while selecting surface materials for commercial interiors?
JB: For durability, cost, consistency and warranties, it seems that man-made materials win hands down when it comes to commercial projects. Maintenance and practicality usually top the priority list. Sustainability, recyclability and green statistics are readily available making selection and specification easier and also gives the designer peace of mind that all the boxes are ticked.
However, there is an inherent beauty in the irregularity of natural materials which adds a depth and warmth that should also be found in a hard-wearing commercial interior.
This was a challenge we faced in one of our upcoming commercial residential projects. We are specifying a simple porcelain tile in large areas, but we wanted to soften the consistency and add dimension. We are currently working with a flooring company to create gently curved resin strips with an underlay in a soft gradient of colour that changes from one side of the space to the other. The polished finish adds a reflection that shifts throughout the day, changing the colour and the floor as a whole. We hope, in this way, to add an extra depth to the design without compromising durability.
KC: All materials have their place in a commercial interior, if the designer understands how those materials perform and if they are chosen with that in mind. You can clad a wall in shagreen or a silk embroidered wall covering if the location is behind a front desk and guarded from misuse. For stone flooring, I once used a lobby stone that was a limestone, but the testing had to be investigated to prove it was very hard and as hard as some marble surfaces. The flooring was installed almost 10 years ago and from what I understand still is performing well.  I have always found the high-low concept of the distribution of materials throughout the space based on budget, durability and visual impact always serves the project best.
What are some of the new and innovative textures in surface design?
JB: We are really inspired by the work of Giles Miller and Olivia Aspinall who blur the lines between manufacturer, supplier, and artist. Interiors are increasingly more colourful than we have seen in previous years. I think designers are searching for more colourful finishes, which has led to a revival and advancements in particular textures, materials and patterns.
We have seen huge advancements in the quality of ceramic and porcelain tiles. Due to improved graphics, surface textures, and the variety in shapes and sizes, designers have complete freedom to compose and customise surfaces based on the project. Materials such as Jesmonite and terrazzo, are having a renaissance at the moment. Both are highly customisable. Lava stone is also a product which we have recently specified, and this is available in a wide variety of glaze colours. It can also be carved into bespoke shapes.
KC: I think more matte tactile textures are interesting along with the leathered or acid-etched finishes. Not everything has to be flashy and shiny.
There is a lot of emphasis on sustainable, low-emitting, and high-performance materials for surfaces? Which type of surfaces fall into this category?
JB: In commercial interior projects, beyond the interior designers — clients, facility managers, project managers, health & safety inspectors, end users and others — some or all review and comment on the design particularly when it comes to finishes. I think it is very difficult to nominate a material that does not achieve high performance ratings in all categories.
KC: Low-VOC paints, fabric made with recycled content, recon veneers, non-VOC wallcoverings. But it is not just the materials that assist in this, it is also the material used in the installation process which affect the quality of the interior environment.
Of the total project budget, how much percentage is generally spent on surfaces?
JB: The percentage is usually higher for hospitality and private residential projects, but generally, a strong concept should still be achievable while adhering to certain budget limitations.
KC: That's hard to say as everything is a surface —horizontal or vertical when you think about it.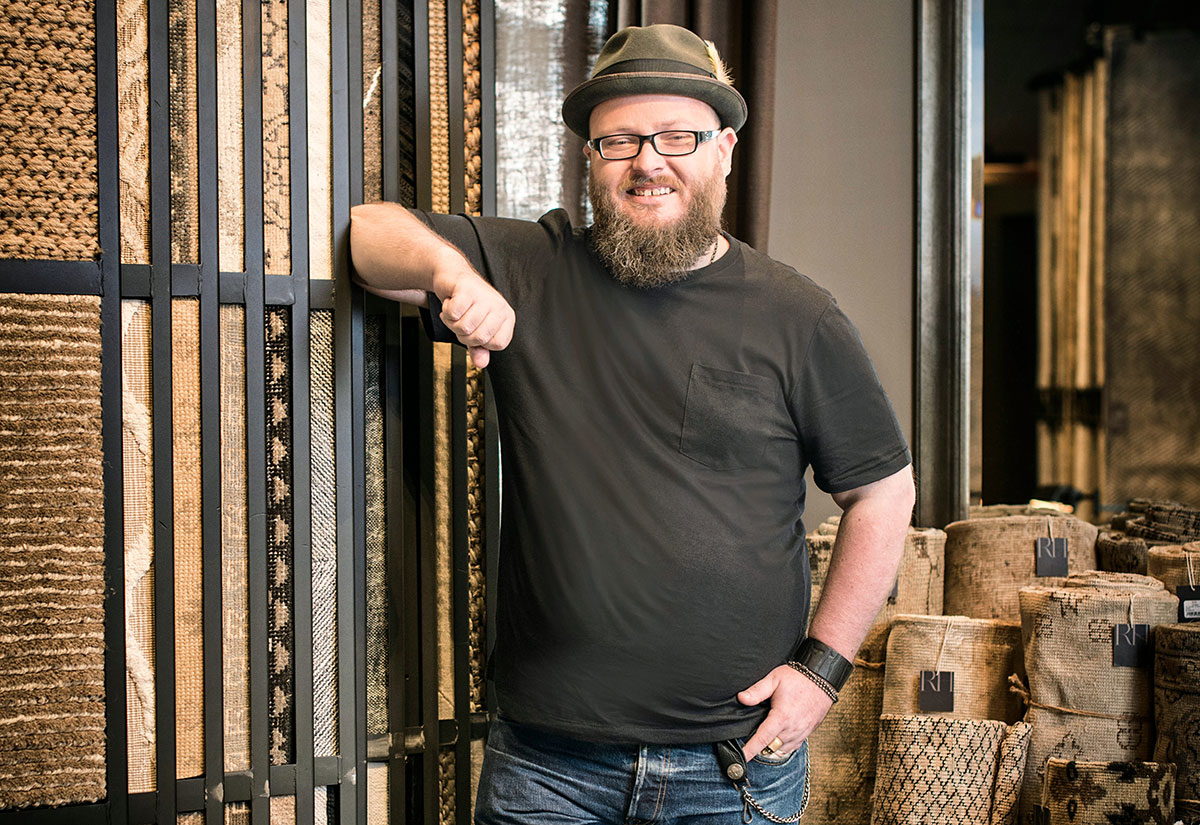 What are the biggest challenges while selecting the right materials for surfaces?
JB: One of the main challenges is that the chosen materials will complement each other in reality. It is not clear when finishes are laid horizontally side by side on a sample board. We need to examine the materials in the orientation they will be placed — vertically on the walls, or as they would be viewed on the ceiling, and away or near the window.
When looking at finishes, interior lighting has a big part in how surface textures and colours will play in reality. We make sure we check materials in daylight and in good quality artificial lighting. We also test samples ourselves in the office, their durability, stain, scratch and slip resistance.
Mock-ups are the best way to check finishes, if the scale of the project will permit. We are customising concrete panels for a new Police Training Centre with a pattern designed to reflect bullet tracery, and we have started exploring the design with small scale plaster castings.
KC: Understanding serviceability of use, price, lead time, and impact on the design.
Which type of materials warrant least maintenance?
JB: Most contemporary surfaces have been designed to be easy to maintain. It is important that really clear operation and maintenance manuals are issued and reviewed by the maintenance staff at the time of handover.
Maintenance challenges can be as simple as assuming heavy duty cleaner is needed on a surface when simply soap and water is all that is needed.
KC: Man-made and engineered materials, but also locally-sourced natural products can do this do depending on the material.