Dubai-based SuperFutureDesign* studio has created an origami-like installation using Wood-Skin, an innovative material which transforms flat surfaces into 3D sculptures. The exhibit titled, Parametric Surfaces, appears to be a foldable frame, reminiscent of the iconic Bao Bao bag by fashion designer Issey Miyake. Made from finely finished wood, the exhibit enhances user experience with its tactile and sensorial properties.
Because of the material's origami-like features, it can transform into an infinite number of shapes while seamlessly incorporating their functions. It's anticipated to become a popular staple in designing specialised areas such as concert halls. The geometric lines along the folds make it customisable and programmable through software, and help create abstract forms.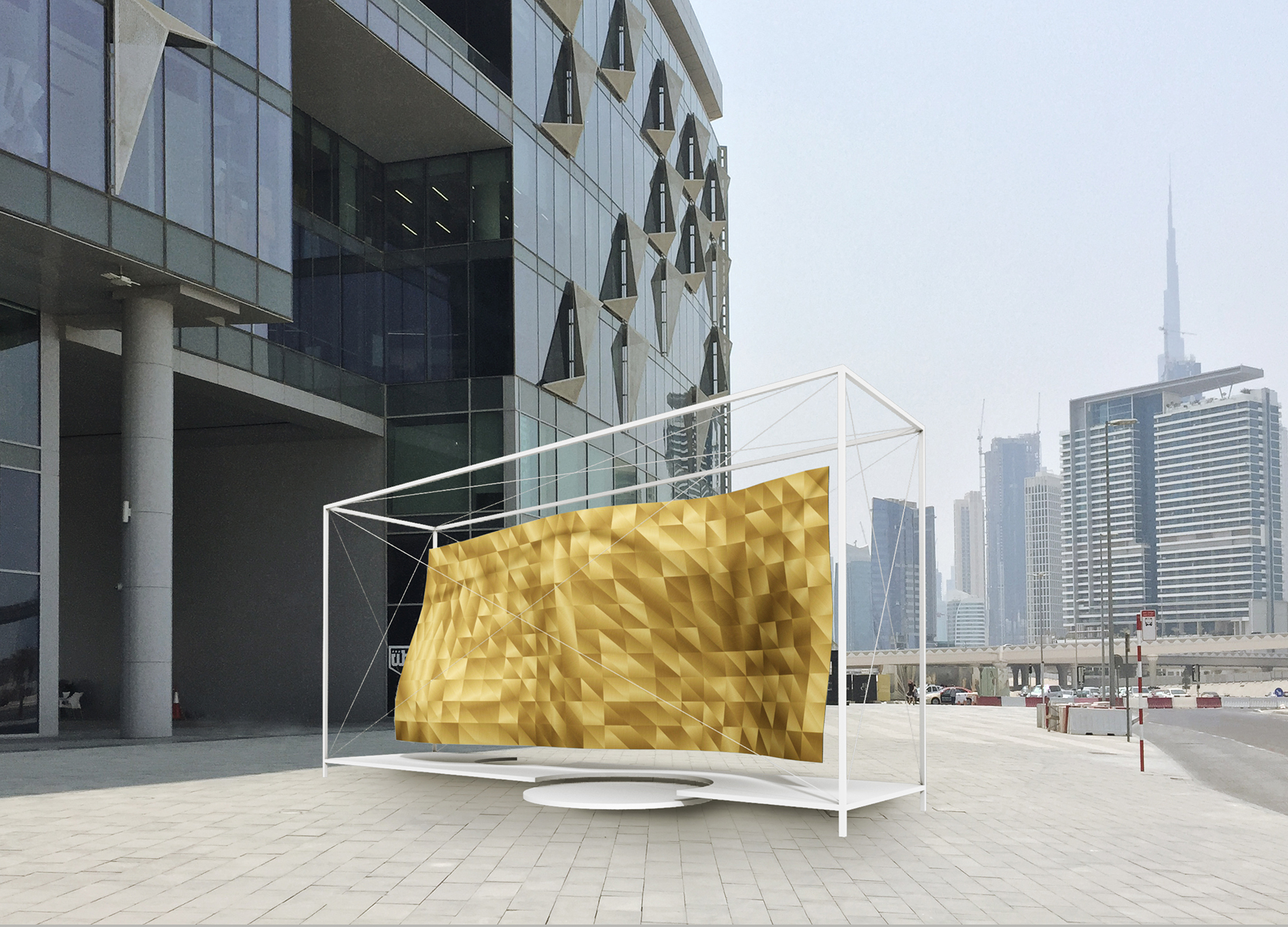 The concept, Parametric Surfaces is the result of a collaboration between SuperFutureDesign*, Wood-Skin® and Alkanoids, a Milan-based motion design studio. The latter created customised content that runs on their proprietary ARIA application, which integrates the installation with augmented reality. Wood-Skin® was supplied by H&H studio. SuperFutureDesign* has become well-known for championing the concept of technology, such as virtual reality, in architectural spaces. 
The interactive installation, which features a minimal exterior, operates on a complex and technically-intricate mechanism, creating tiny waves on the surface, and lets the user experience the scale and dynamism of the sculpture in a more sensorial manner. 
The exhibit will be on display in front of building 11 in Dubai Design District from November 12 to 17.