The Dubai Institute of Design and Innovation (DIDI), has come together with furniture brand, Vitra, to launch Kursi, a chair design competition. The objective of the contest is to get students and faculty to design a chair for the future.
The collaboration aims to get designers to seek inspiration from the detailed and iterative design process which resulted in the creation of Vitra's Panton chair.
The remit of the challenge is to explore alternative approaches to chair design. The pieces created for the competition will be exhibited at this year's Dubai Design Week (DXBDW). Kursi will showcase the DIDI student works, as well as Vitra's limited edition Panton chairs, Chrome and Glow (picutred above), developed especially to mark the chair's 50th anniversary.
The six-week design challenge and resulting DXBDW showcase will be the first live project by DIDI students, the first cohort at the institute which officially launched in September 2018. DIDI has been running dedicated workshops over the duration of the challenge and has already seen students and faculty working on diverse concepts, which include chairs made from repurposed and recycled material, 3D-printed designs, minimalist interpretations created from wood and designs produced from plastic and concrete.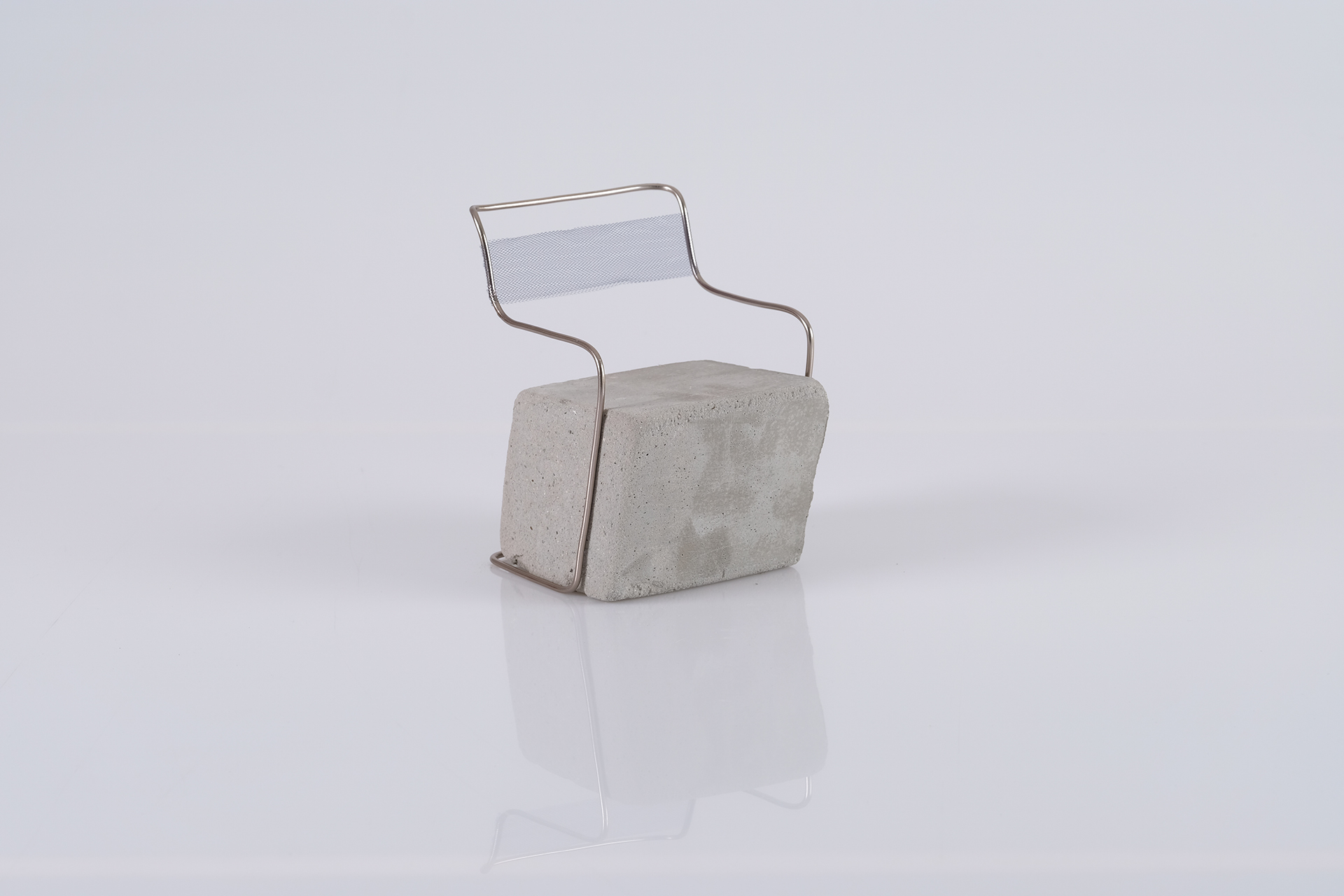 Entitled Suspended (pictured above), the chair by DIDI student Alhaan Ahmed is a testament to Dubai's pioneering vision as a modern city of the future. 
Hani Asfour, associate dean of DIDI, comments: "At DIDI, we provide our students with design skills that take inspiration from the past, but are firmly focused on the future. This includes considering key design drivers, such as sustainability, user experience and innovation. Kursi is an exciting opportunity for DIDI to showcase this thinking on the region's biggest design stage, Dubai Design Week."
A Vitra spokesperson comments: "As the first design school in the region to be offering a cross-concentration design degree, we are excited to be working with DIDI for this year's Dubai Design Week. Be it Verner Panton in the early 1960s or today's design students, the challenges, learnings and innovation required to bring a product to market require patience, dedication and learnings. Celebrating its 50th anniversary this year, the iconic Panton chair is an inspirational design story for generations — past and future — and we hope to inspire DIDI students with the Kursi design challenge."
The Kursi exhibition will be located in Dubai Design District, Building 4, ground floor throughout the duration of Dubai Design Week (November 12 to 17).