The Middle East lighting fixtures market is poised for a double-digit growth curve, with revenues set to hit US$8.7 billion by 2024, according to a new report by analysts 6Wresearch, which was released ahead of the Light Middle East exhibition last month. The region's lighting industry, valued at US$4.4 billion in 2017, has been predicted to grow substantially on the back of a resurgent construction sector, and industrial and manufacturing investments.
Regional lighting fixtures revenues are expected to grow at compound annual growth rate of 10.3% up to 2024, as the market rebounds after several years of stalled growth due to delayed projects and tightening expenditures. A July 2018 report by 6Wresearch said rising penetration of the energy-efficient LED in countries such as the UAE has provided added impetus, while recovering oil prices, stabilisation of consumer purchasing power, and expansion of the construction, industrial, and manufacturing sectors will stimulate growth.
Saudi Arabia held the lion's share of the Middle East lighting fixtures market in 2017, with a 30% stake (US$1.32 billion) according to the report, while the UAE captured a 13% share (US$572 million).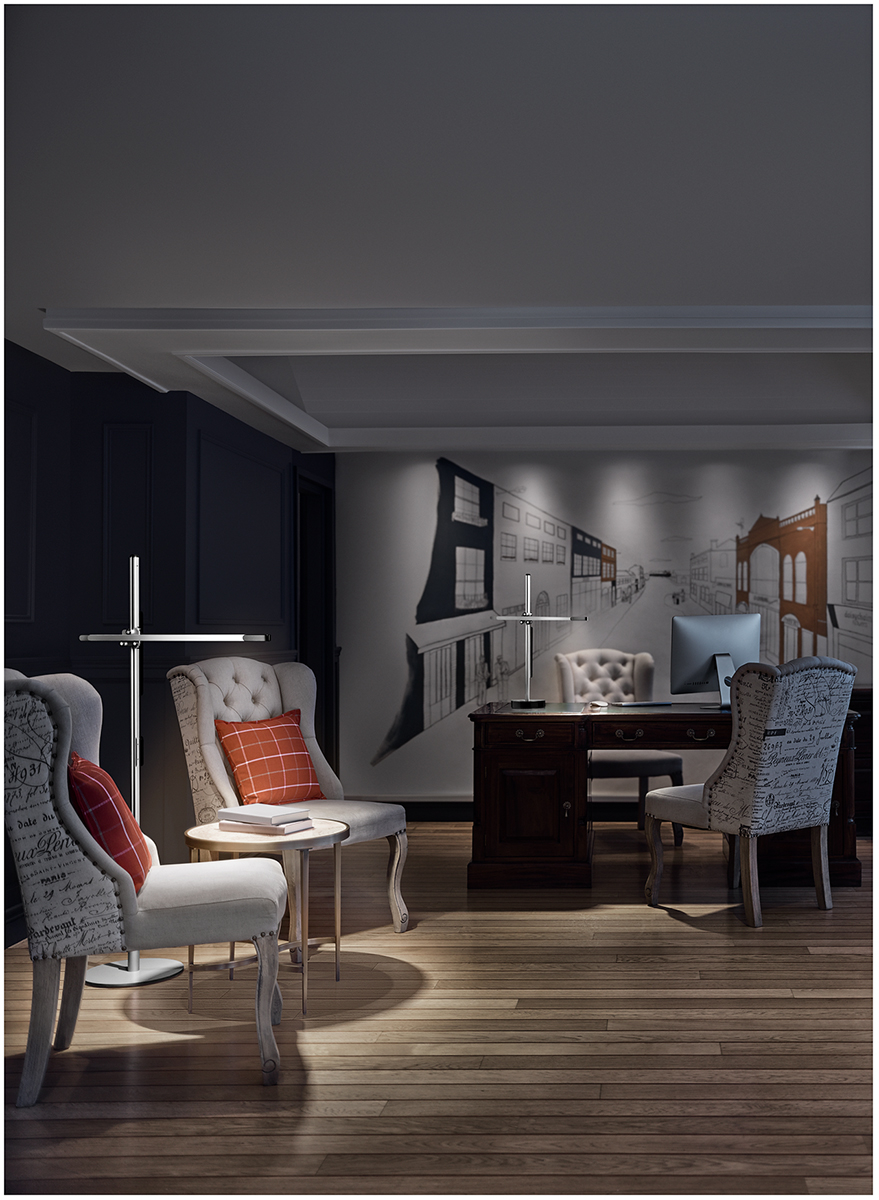 Dyson's CSYS task lighting has been designed specifically to provide focused lighting. 
Industrial and commercial lighting accounted for a combined 70% of the market last year, with high demand witnessed by office space, shopping malls, showrooms and retail outlets, along with education and healthcare sectors.  Outdoor lighting meanwhile comprised 20% of the market.
To investigate this upswing in the lighting sector, Commercial Interior Design speaks to the experts about the trends driving the booming sector.
Spotlight on technology
Lighting is one of the sectors which has rapidly adapted to the technological advances in the construction and building industry. "Light fixtures are becoming more intelligent with built in sensors and wireless control becoming standard, contributing to the connected building, improving the occupier experience and allowing for data management and analytics," says Paul Gregory, global specification director, Dyson Professional.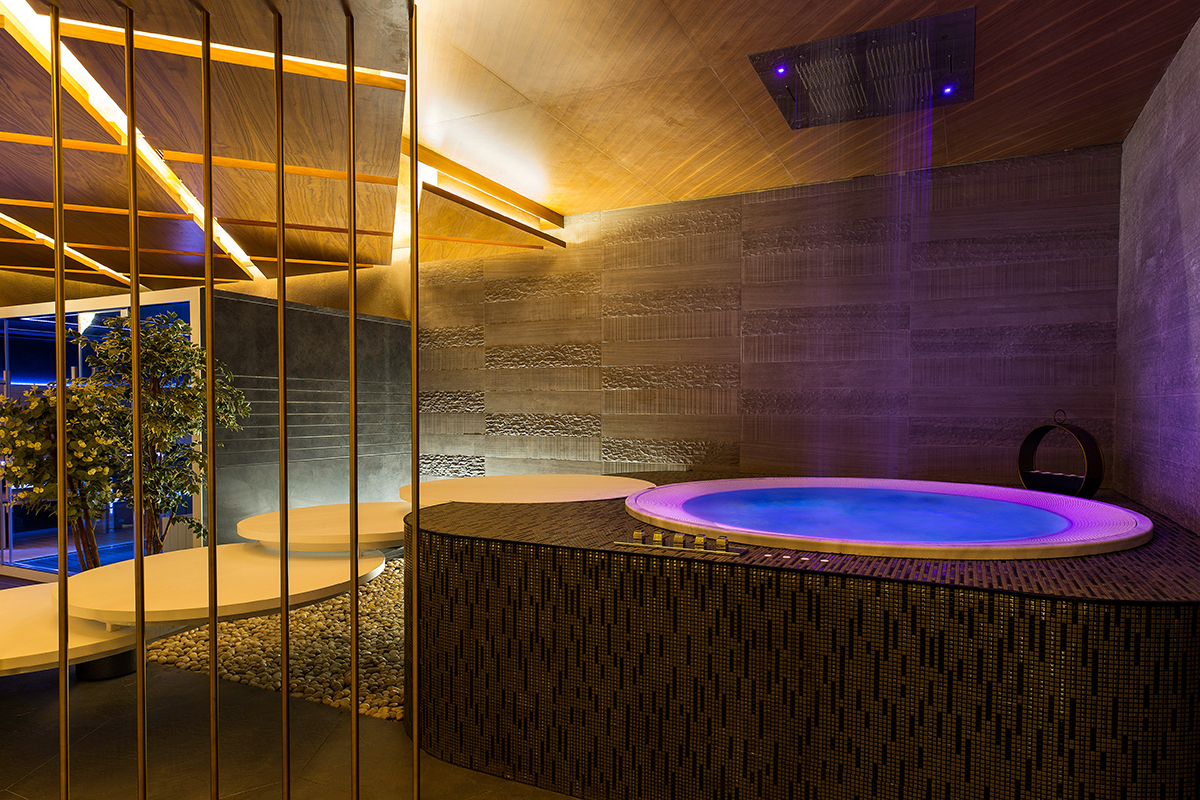 Casamia showroom features lighting design by Nulty that enhances the spatial experience.
Making an interesting point about technology is Martin Fryzelka of Preciosa, who shares that the most requested technology is one that can't be seen. "Clients may want interactive, dynamic and kinetic lighting but all want to make sure that magic is happening without being seen," he says.
"Earlier this year we installed a sparkling wall of light in the lobby of the AC Madison Hotel in Wisconsin, US. One of the most interesting technological features of this installation is that the system we created allows for light movement in connection with music. Video can be shot via mobile and uploaded to the wall with a special tablet application. Designers can choose the colour scheme of the crystal stones that make up the wall, and that combined with the ease of changing the wall's scenes means complete customisation for every client."
Connectivity seems to be one of the biggest driving factors in lighting. According to Simon Berry, partner at Illuminate Lighting, HBA's lighting division big changes can be observed in manufacturing where resources are being spent on software development. "This will translate into future systems which are more accessible and have their own artificial intelligence," he says. "The true scale and meaning of 'SMART' technology is still in its infancy, but it has huge potential."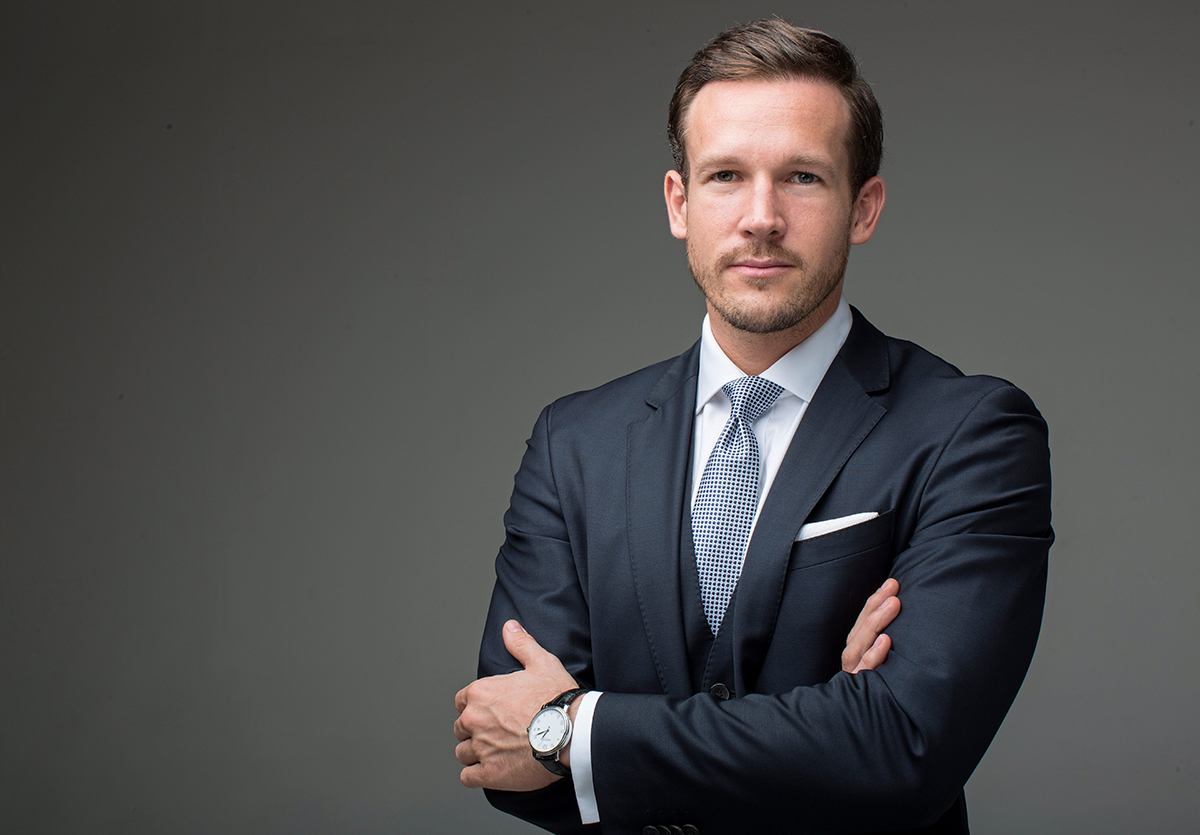 Martin Fryzelka, Preciosa
Berry opines that the second big influencer will be scale as manufacturers are finally starting to capitalise on the potential of LED by moving away from the conventional heritage lamp envelopes and starting to miniaturise the fixture to respond to an LED source.
Sergio Padula, technical director, iGuzzini concurs that LED technology has revolutionised digitalisation in lighting. "Indoors and outdoors alike, LED products can be modulated and managed by control systems that, in addition to implementing predefined scenarios, also allow luminous flux to be adapted in accordance with applications that meet these needs."
Dynamic lighting is a term that often comes into play while talking about illumination of spaces. "The possibility of controlling in an easy and intuitive way to create scenographies through the tablet and/or mobile, offers many opportunities," shares Padula. "For example, it can be managed in the retails spaces in order to enhance the visitor experience and guide them through the stores' layout." These fittings can be controlled individually by using the mobile.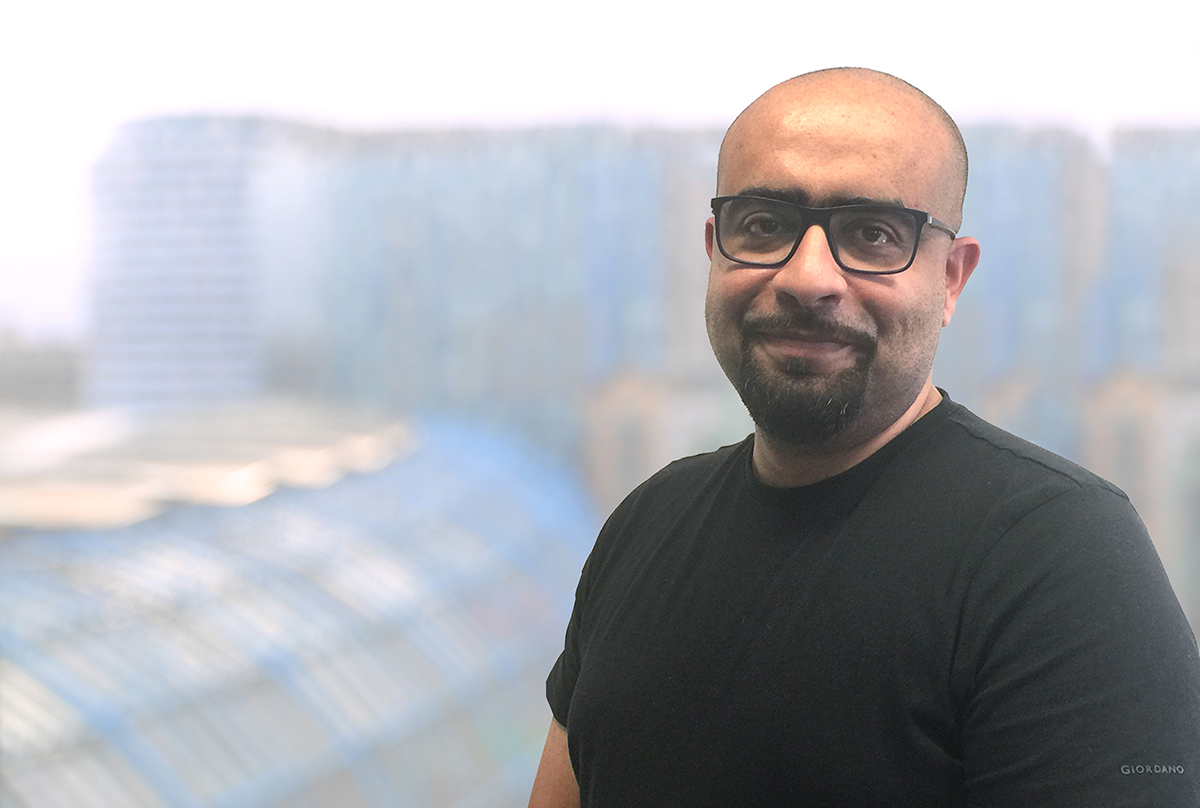 Ahmed Saliem, Nulty
Lighting up public and commercial spaces
With offices seeing a tectonic shift in the way they operate, not to mention preferences of the modern workforce, lighting, too has moved in tandem with the changes.
Gregory of Dyson, says that traditional workspace design, once routed in assigned desks, moved towards hot-desking, promoting space efficiency. "This is now transforming into the activity-based workspace design, which allows users to move freely between a variety of individual and collaborative work areas as their requirements change during the day," he says, highlighting the importance of connected task lighting. "It will improve in popularity because it will enable flexible control and positioning, giving the right amount of light precisely where you need it."
Specific sectors such as hospitality and education require careful consideration for the lighting scheme. There are other building compliance laws that such spaces need to adhere to, such as emergency lighting. "Lighting should be considered as part of the interior architecture, so aesthetics play a key part and they should fit the overall design concept," says Gregory, adding that most importantly, flexibility for the primary usage of space needs to be offered. "Within a hotel, for example, an adjustable colour temperature fixture could provide cool lighting during breakfast, while in the evening, a warmer light temperature can create a more relaxed atmosphere. Control of the light fixtures also offer the ability to zone out areas when they are not in use."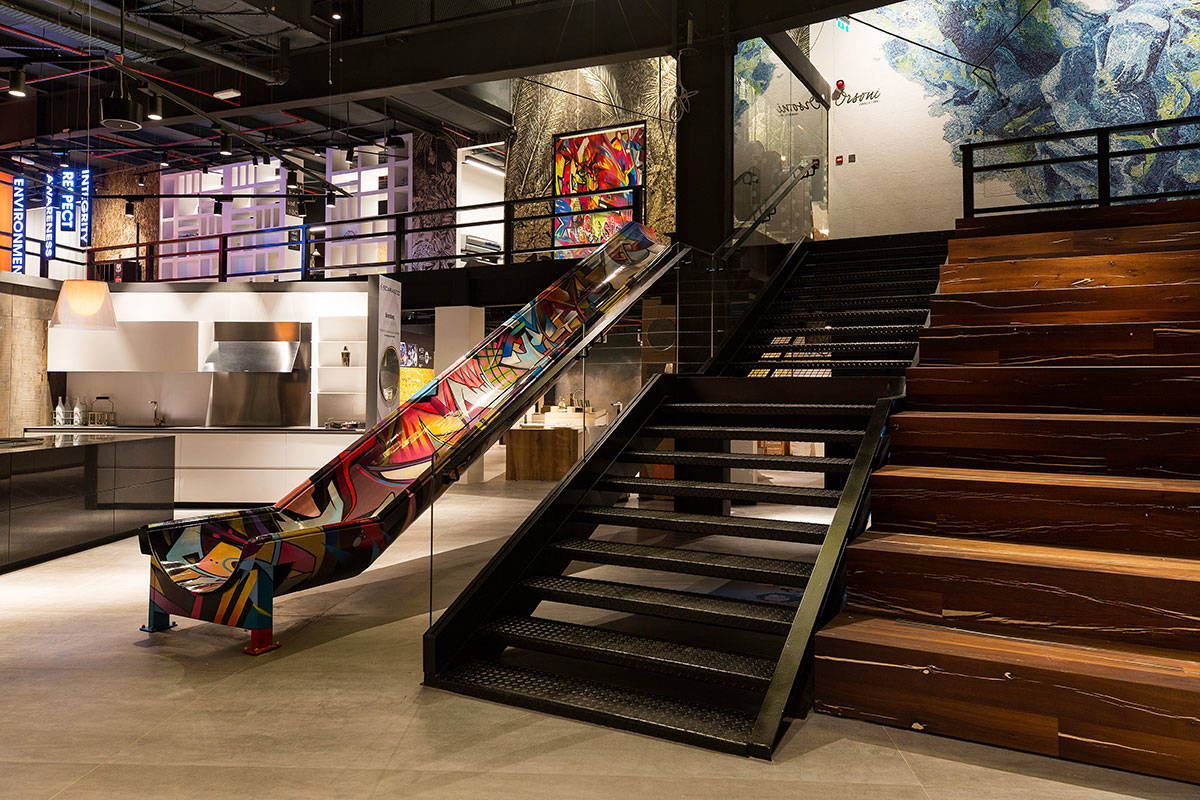 The high-tech Dali system has been used in the Casamia showroom
Berry says that in terms of technology and its potential value added benefits, we are starting to look at the options available, from people tracking to real time feedback, to use the lamp beyond just a light source, such as li-fi or beacons. "These technologies are in their infancy, but the potential is there," he notes.
Retail sector is noticing an increased spending on lighting architecture. "Thanks to the beacon technology, a store manager can now get to know which are the most visited shelves and have at disposal plenty of relevant data to analyse trends and shopping habits," says Padula, adding that these data findings can then be used to maximise the shopping experience for the visitors.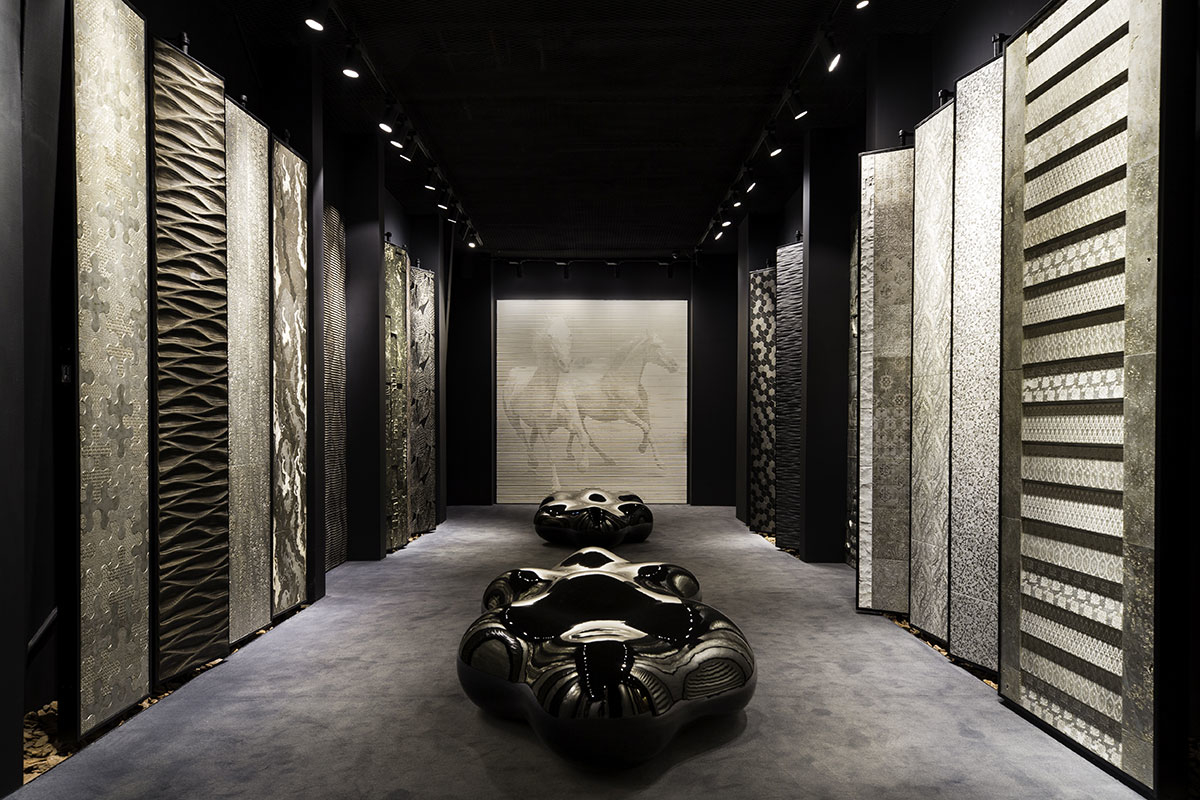 A diverse range of lighting products and optics were used in the Casamia showroom for a varied effect throughout the space.
This advanced feature also offers space management function, which manages any kind of space by registering the density of human traffic throughout the day and analysing the data collected in order to optimise its use. Padula explains the function: "The wireless communication services offered use both bluetooth (BLE) technology, via beacons built into the LV track, and li-fi optic technology. So, customers with mobile devices featuring bluetooth technology or cameras can receive, via the respective app, various types of notifications including offers, information or other multimedia material."
In learning centres, classrooms need good quality of light with low optical flicker and a control system that offers the ability to be used with the latest forms of audio-visual equipment and IT devices.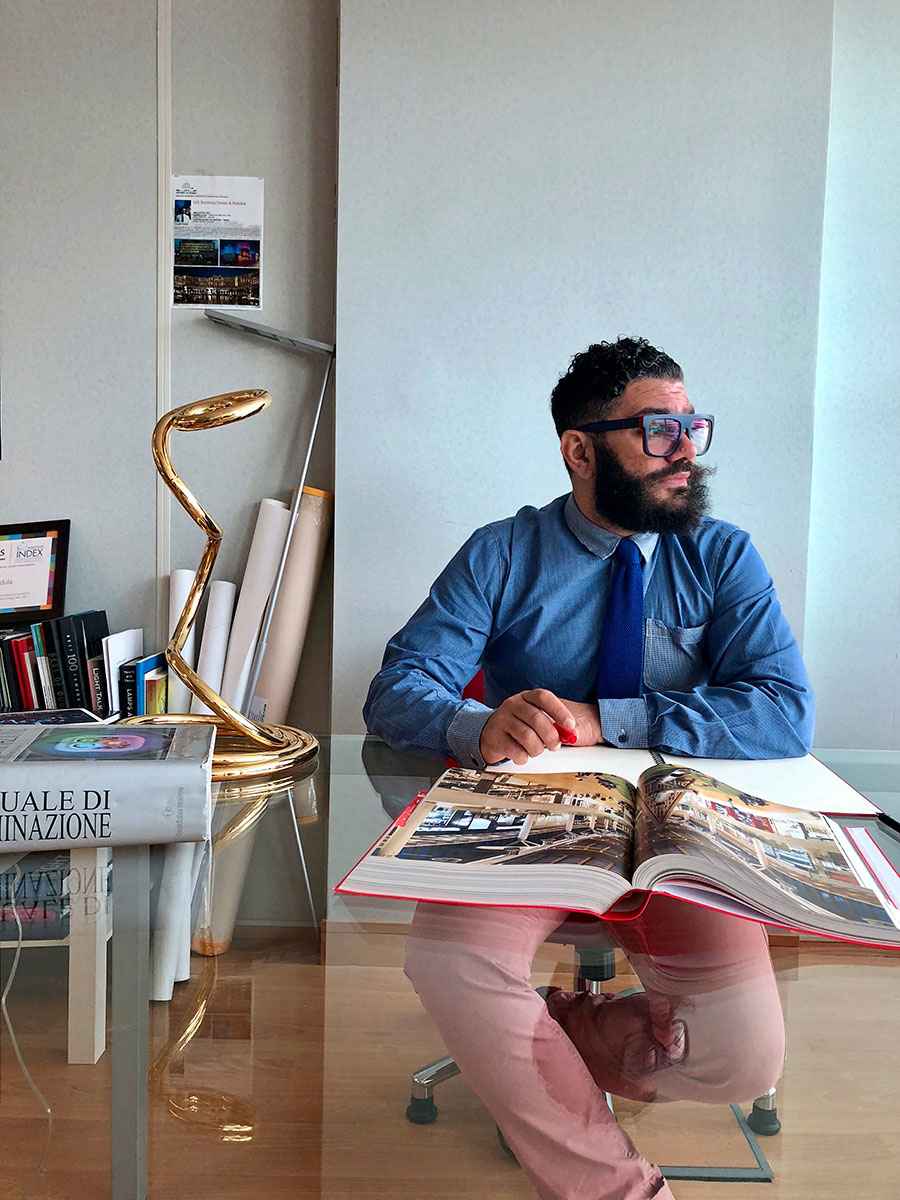 Sergio Padula, iGuzzini
Focus on health and wellbeing
Fryzelka of Preciosa says that the Czech brand believes in connecting people with light. "We do this by creating interactive lighting installations that bring people together with one another, not with technology," he says. "Our most recent example of this is Breath of Light, an installation made from a series of opal crystal bubbles (1,200 in all) that dissolve into crystal frosted, crystal clear and bubbled crystal spheres. These bubbles create an intriguing path of light as visitors blow into four special sensors hanging on the corners of the exhibition. Real time sound effects add to the interactive characteristic of the installation." 
With better control over colour and intensity of lighting, people's wellbeing is becoming the focal point in lighting design, especially in workspaces. Gregory explains that human-centric lighting isn't just the ability to adjust the colour temperature of light according to the time of day (circadian emulation), but it has a much deeper effect. He comments: "Recent discoveries on how light is perceived by the brain includes further studies on non-imaging cells within the retina. These cells play a major role in synchronising the human body's circadian rhythm to the 24-hour sleep-wake cycle and contribute to the regulation and release of the hormone melatonin.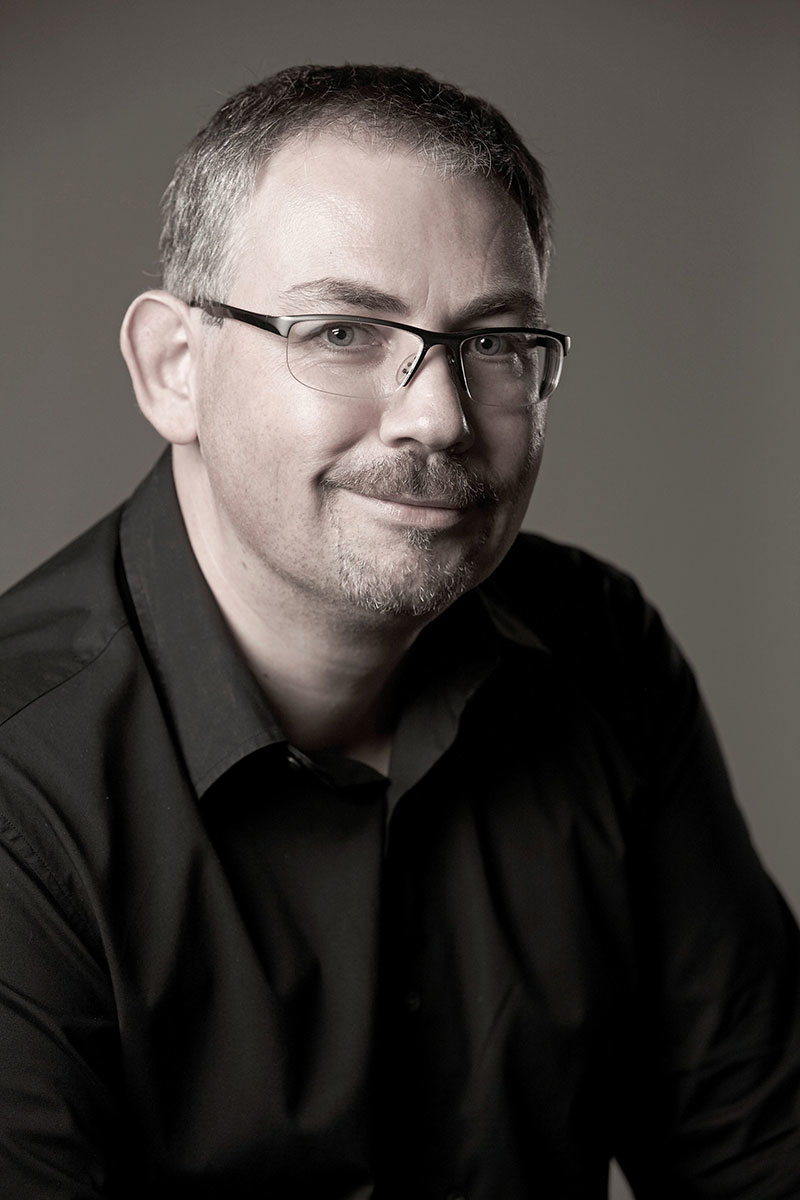 Simon Berry, Illuminate 
Blue light (400–490 nm), which can be beneficial during daylight hours boosting our attention and productivity, is disruptive at night by supressing the release of melatonin.  In commercial environments, it's important to understand the light fixtures Equivalent Melanopic Lux (EML) measurement and the ability to control this level based on the time of day.  The WELL Building Standard from the US, which is gaining momentum globally, includes guidance within its lighting section for circadian lighting design."
At iGuzzini, the firm had launched a research project back in 1988 based on the first photobiology studies, which was first published in the 1980s in the US. It demonstrated that particular use of light makes it possible to stimulate our system and above all, synchronise "biological time" with "social time". "Since then, we have developed 10 years of biodynamic light research into systems that can be implemented in every situation, from workplaces to retail shops, museums and residential areas, as well as on an urban scale."
Casamia 
The miniaturisation and digitisation of lighting has opened many avenue s for manufacturers and designers alike. The control for features such as colour tuning and intensity control can be used for improved productivity.
"This has been attempted by manufacturers in the past, but it required big fixtures and controls," says Berry. "So, the only place you saw these in use were where they had 24-hour control centres. This as an area where A.I. will play a part by naturally responding without any control of interface or user input."