A look inside Berlin's cool KINK Bar & Restaurant
A design venue in Pfefferberg, lit up with Kerim Seiler's large-scale neon light installation
A restored industrial building has been reborn a restaurant, bar and in-house culinary laboratory, surrounded by galleries, artist studios and event venues. What's your flavour? KINK brings together contemporary art, modular design and world gastronomy, to offer a both multifaceted and deeply personal visitor experience.

The wide room is reinvested through a selection of contemporary installations and works presented throughout the restaurant and bar. At its core, suspended from its high ceiling, Swiss contemporary artist Kerim Seiler's Spaceknot (Pfefferberg) – a large-scale site-specific work consisting of more than 100 metres of red neon tubes – elegantly loops through the space. Separated into three spaces – a main room, a gallery and a window-enveloped 'Glashaus' – the different levels allow for distinct functions and ambiances.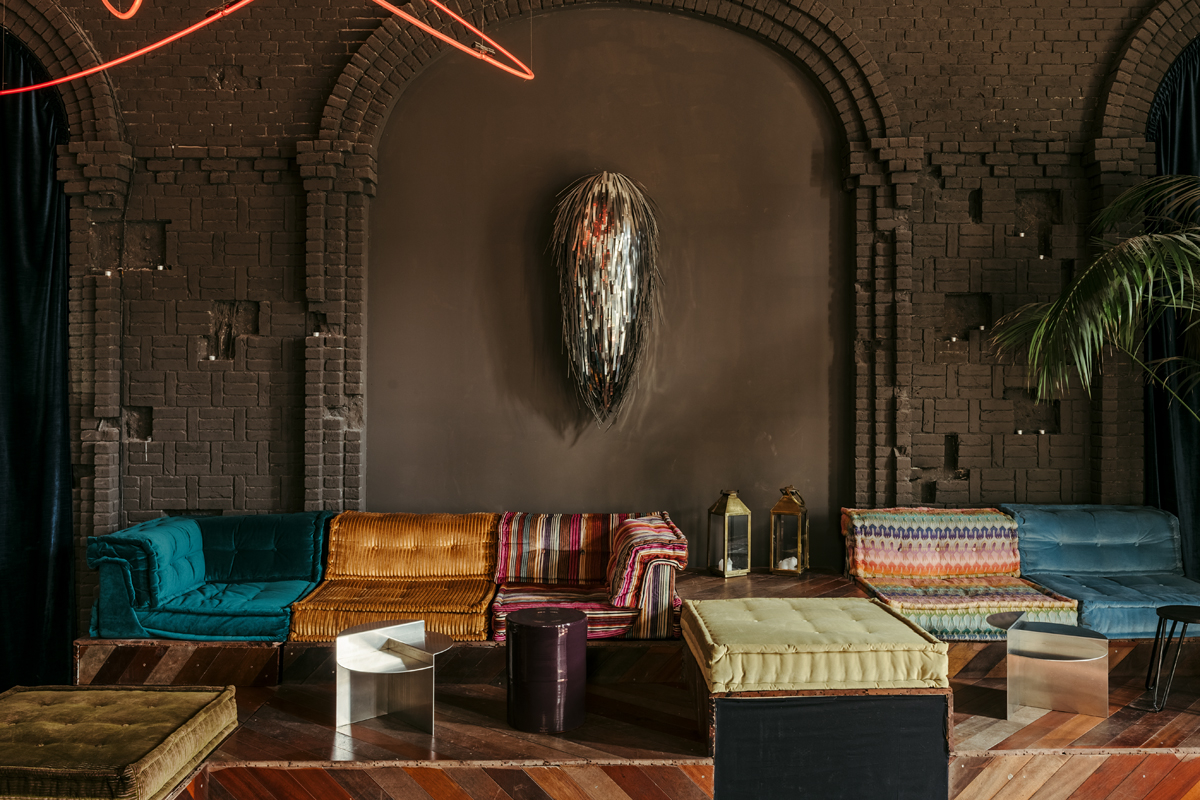 The vast main room fans out from its focal point; the central open kitchen and bar designed by Berlin studio Hidden Fortress, combined with sitting areas as a single overlapping, merged space for staff and visitors alike.
Deploying the height of the room, the side mezzanine looks out onto the lower floor, revealing German artist Philipp Emanuel Eyrich's wall-embracing metalwork, in dialogue with Berberlin handcrafted rugs, inspired by North African Berber culture, and a set of Roche Bobois signature modular Mah Jong sofas.
Upon entering from the surrounding bar garden – Berlin's second oldest, dating from 1850 – and through the 19th-century French wing doors, the resulting space breaks from the rules of formal spatial disposition, taking down barriers and encouraging visitors' experimentation with the space.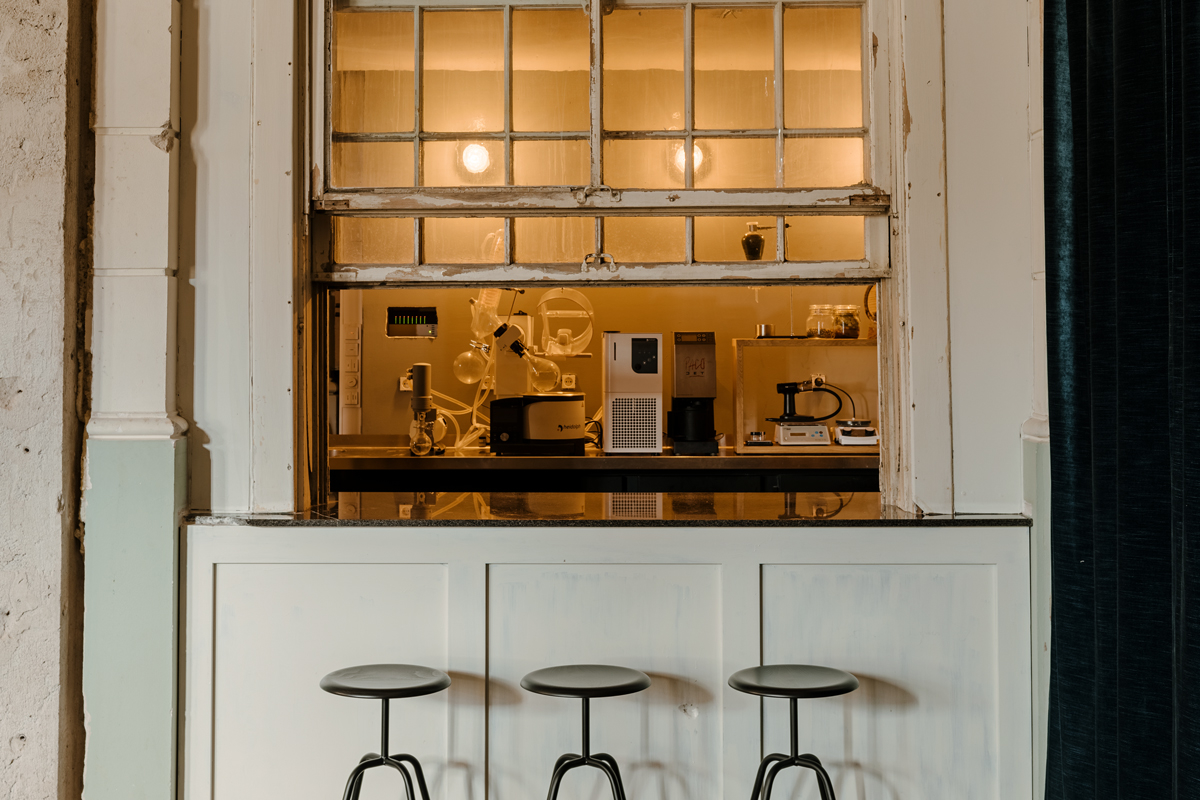 An affirmation of founders Oliver Mansaray and Daniel Scheppan's experimental and synergetic approach, the in-house laboratory – nested in the wall and projecting onto the bar – acts as an open workshop where modern techniques and culinary expertise and experience come together.
Building on the influence, exploration and fusion of international food and drink cultures, Italian chef Ivano Pirolo, most recently chef de partie at two-Michelin-starred FACIL in Berlin, and Indian-born bar manager and mixologist Arun Puvanendran work together to offer a progressive and complementary selection. Sharing a longstanding passion for the discovery and fusion of international food and drinking cultures, Mansaray and Scheppan built on their respective careers in engineering and design to launch KINK.
They explain: "We don't build walls. We tear them down. We bring together what belongs together: kitchen and bar. Not only do we create a unique space where restaurant and bar see eye-to-eye, we unite culinary and cocktail art into one cohesive experience."