Take a look inside Bishop Design's cinema-themed Studio One Hotel in Dubai
Dubai-based Bishop Design, led by Paul Bishop, has completed work on Studio On Hotel, a four star hotel located in Studio City, Dubai that looks to cinema and film for its design narrative and inspiration.
The cinematic theme is introduced with a film reel entrance, and continues into the corridors where guests are led to their rooms by way of a TV test card-inspired carpet. 'On Air' signs become illuminated when a room is occupied.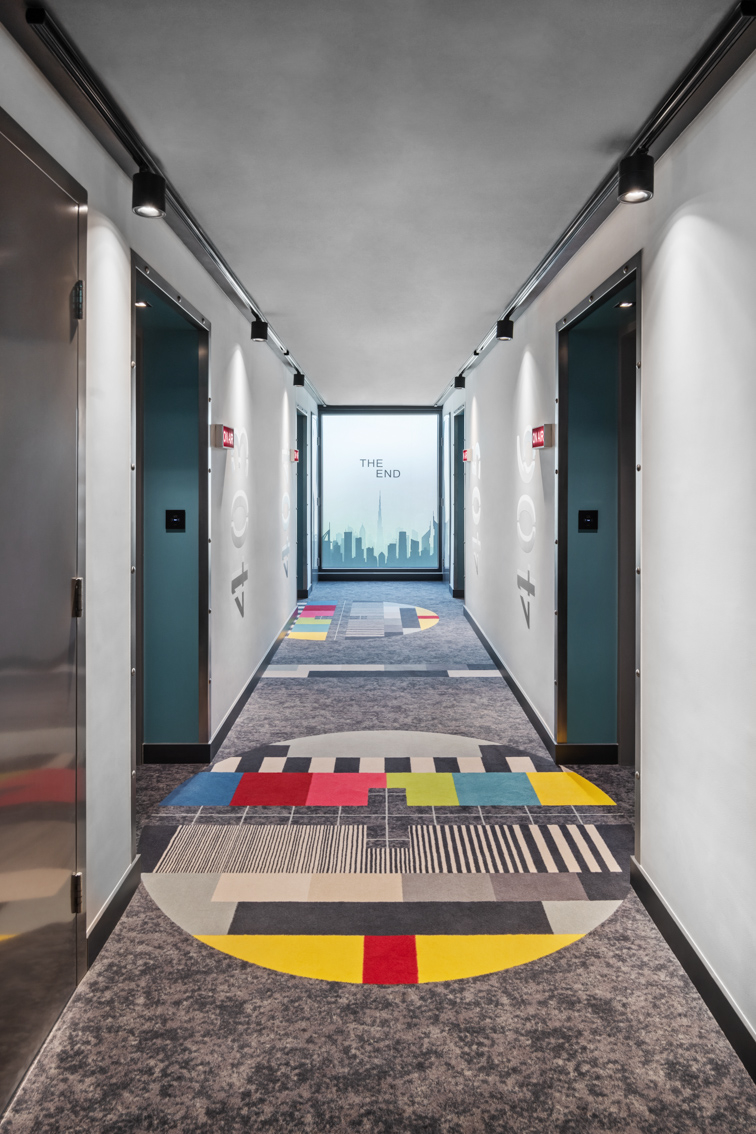 The reception area features bright furniture which contrasts against the raw concrete finishings of the space.
The hotel features 141 keys, with a total of five different room types including extended stay studios and apartments.
Creating a home-like environment was one of the brief's set by the client, with each floor featuring self-service pantries, in-house launderette, and a grab-and-go counter.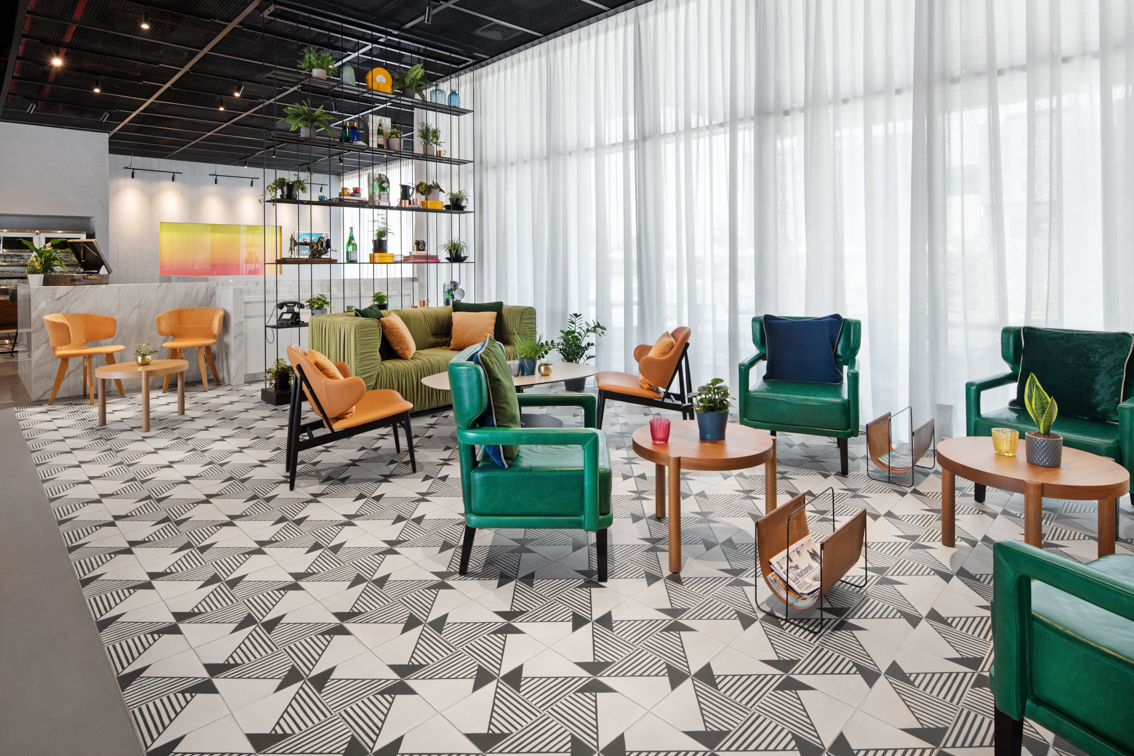 The flooring in the rooms feature a word-searh carpet, while cheeky "No Exit; signs are placed above the room windows.
"We utilized mundane raw materials and incorporated them thoughtfully throughout the interior, recycling and re-adapting materials such as building hoardings to achieve unique design finishes," said Bishop Design in a release.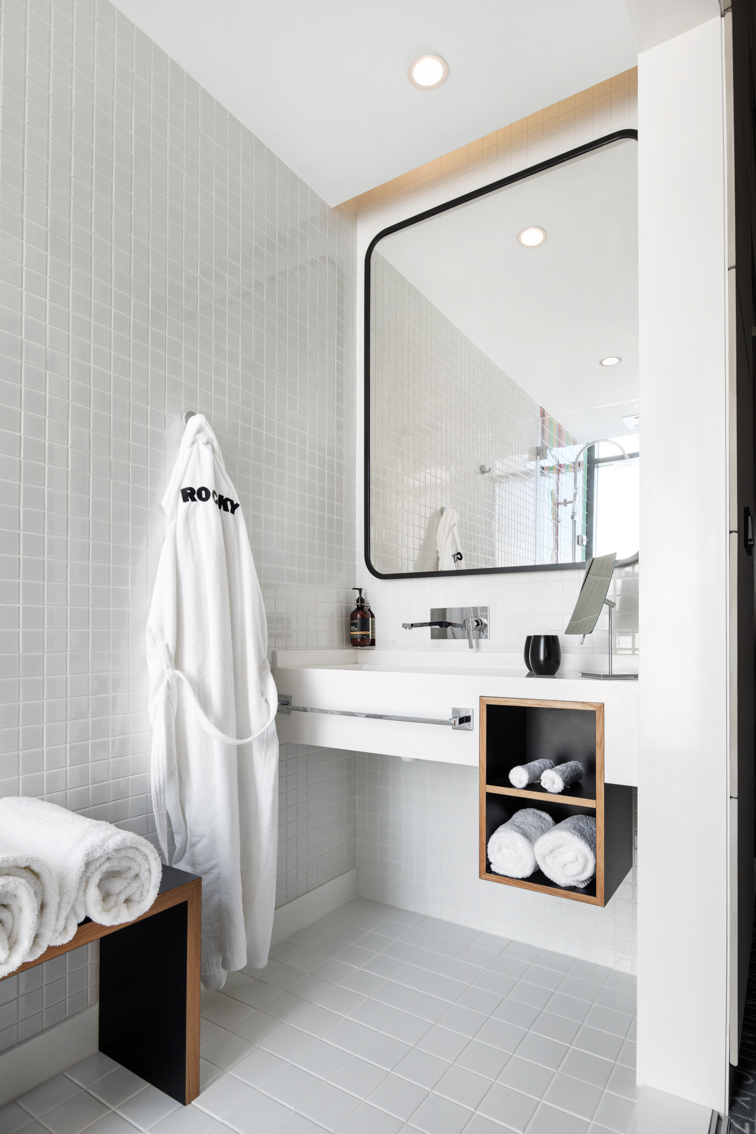 The hotel's design also include stamp-printed cementitious floor surfaces, high definition wall coverings, sculptural installations, and dual function bathrooms allowing for both autonomous and homogenous settings to take place. Bold and colorful graphics and an eclectic mélange of loose and fixed furniture add to its cinematic narrative.
Bishop Design has also recently completed the design for celebrity chef Massimo Bottura's first Dubai restaurant, Torno Subito.