With the third edition of designMENA Quiz Night taking place on Wednesday, April 24, 2019, interior designers, architects and the design community are gearing up for a fun night of trivia. As an event which allows networking and interaction with their peers in an informal setting, it has built-up an ardent following in a short span of three years.
Industry professionals are invited to join the teams from Commercial Interior Design and Middle East Architect and compete to wrest the title of "UAE's Smartest Creatives" from reigning champions, Roar (formerly known as Pallavi Dean Interiors).
Last year's phenomenally successful quiz event, held at a venue in Dubai Media City, featured seven trivia rounds. Some segments focused on design and architecture, while others dived into general knowledge topics such as music and movies.
Participants, numbering 190, also faced a creative round at the end of the night, in which they were tasked with coming up with the building of the future, using soft modelling clay, materials provided by round sponsor Cosentino, as well as other readily available items such as straws and bottles which could be repurposed. This round was won by Killa Design, whose creation mimicked the firm's much-anticipated Museum of the Future, expected to be finished later this year.
This year's quiz enthusiasts include teams from companies such as Wilson Associates, Lacasa Architectural Consultants, Allen Architecture Interior Design, 4Space Management, Roar, Creneau International Middle East, JT + Partners, RSP Architects Planners & Engineers.
In addition to a renewed enthusiasm from previous editions' participants, this year, more firms have expressed a keenness to partake in the event. The event's sponsors include Herman Miller, Cosentino, USM, NVC and Sunon-Hitec Offices. There are still a limited number of round sponsorship opportunities left.
To enquire about sponsorship, please get in touch with Laura Collinder on +971 4 444 3576 or Laura.Collinder@itp.com 
USM
Swiss company, USM, one of the most well-known global design brands, specialises in modular furniture. Its iconic USM Haller System has been widely celebrated as a design classic, and is included in the permanent collection at the Museum of Modern Art in New York. USM furniture can be found in the Louis Vuitton Foundation offices, The Musée d'Orsay and the Zurich Design Museum, among others. Eric Berchtold, sales director, Middle East, Africa and India regions, discusses the opportunities designMENA Quiz Night offers to brands such as USM, which returns as one of the sponsors for the third edition of the event.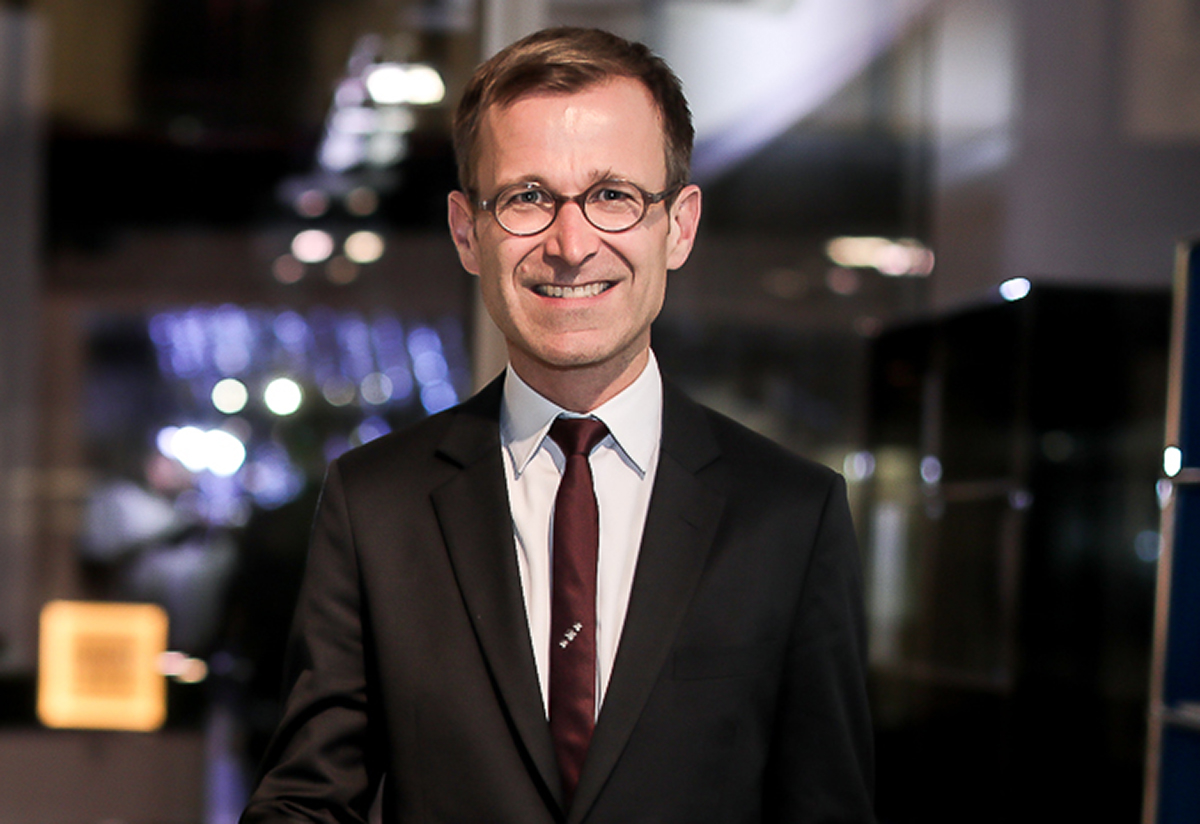 What is in store for USM in the near future?
This year will see us continue to provide our customers with commercial and residential solutions from USM that are customised to their needs. We have recently partnered with a new distributor, One52, and launched a new Dubai showroom. It is a space in which people can come and truly experience the product range and the brand ethos. 
You are a returning sponsor this year for the designMENA Quiz Night? What makes you take up this opportunity yet again?
DesignMENA Quiz night gives USM an opportunity to interact and network with designers, architects, contractors and suppliers in a relaxed, fun-filled environment. It is a great way to meet people from the industry and introduce them to our brand.
How has it been beneficial to your marketing outlook in the region?
After taking part last year, we knew we had to participate once again. It is a great way to connect and network with key industry members and it is a platform that breeds long-lasting professional relationships. As a marketing tool, it allows us to raise USM's brand awareness in addition to highlighting our availability in the region, as well as an avenue to mention our new showroom, reflecting our commitment to the region.
What are you looking forward to at this year's designMENA Quiz Night?
We are hoping that as a brand, we are able to raise awareness around USM products and quality and our availability throughout the region, in addition to an evening of fun interaction with industry peers. 
Herman Miller
As a leading provider of furnishings, tools, and services for modern spaces, Herman Miller has a legacy that goes beyond 100 years. Headquartered in West Michigan, US, the company employs over 8,000 people worldwide with a presence in four of the five continents, the exception being Antarctica. The firm's philosophy is using design as a means of thinking, learning and solving problems innovatively. Its Living Office concept results from the company's collaborations with thought leaders and designers to apply a greater understanding of people and what motivates them. Rob Keddie, Regional Director, MEA Region, shares what makes the firm an outstanding workplace solutions company.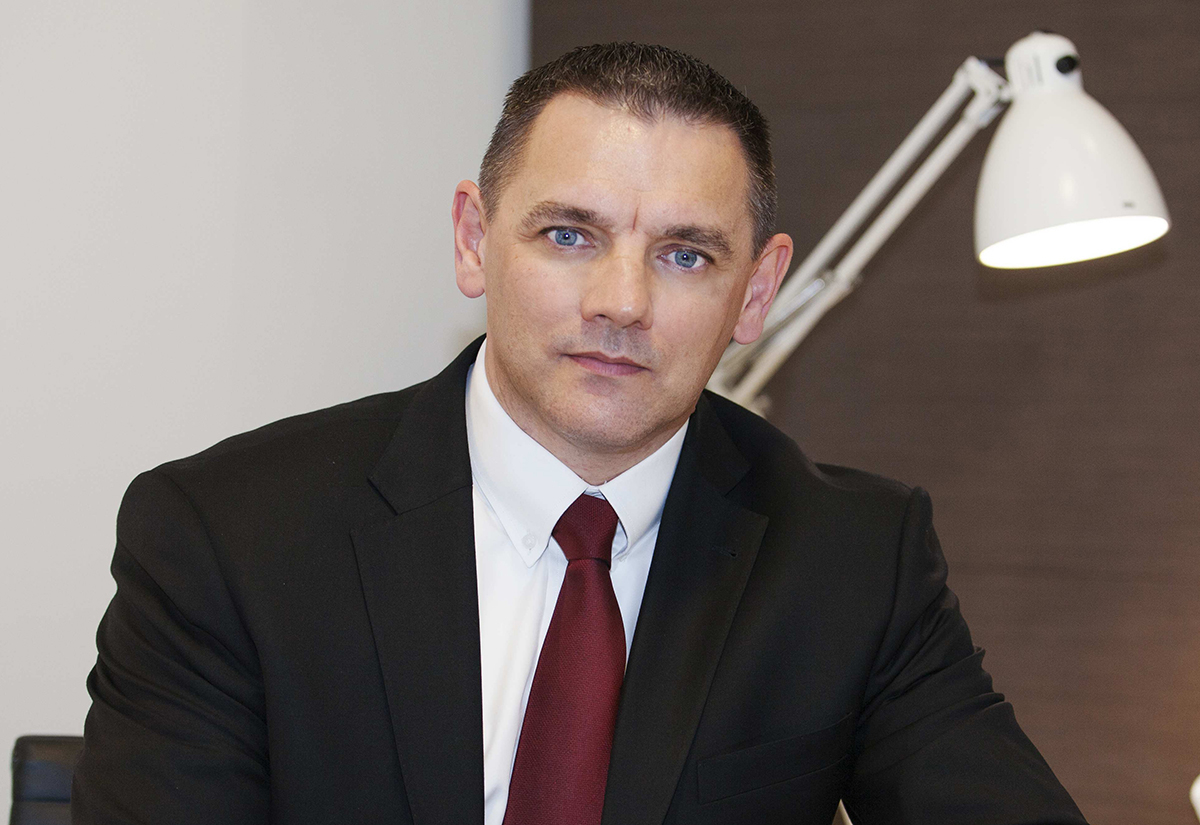 What are your most innovative products?
Herman Miller is known globally for its award-winning designs such as the Aeron Chair. Launched in 1994 and then remastered in 2016, Aeron is, arguably, the world's bestselling task chair with more than 7,000,000 made worldwide. When designers Bill Stumpf and Don Chadwick set out to create a chair that was health-positive, cross-performing, inclusively-sized and environmentally-sensitive, they arrived at a design which demonstrated a pioneering step in ergonomics and material innovation. It provided a comfortable solution without the standard use of foam, fabric or leather.
We are continually looking at the workplace and developing products to support the changes happening there. As more organisations move toward shared workplaces and workpoints, and people enjoy the freedom to choose the setting based on the work they need to do, one thing hasn't changed: the need for ergonomic support.
To support this, we worked with Berlin-based design team Studio 7.5 to develop the revolutionary Cosm chair. Cosm applies its hidden "engine" the Auto-Harmonic Tilt — a culmination of two decades of design research and engineering that further deepened Herman Miller's understanding of how people sit and work.
What are your business objectives for the year 2019?
This year, we want to continue our current path of growth across the Gulf region, while developing our Herman Miller portfolio of businesses with a positive outlook.
What do you think of industry events such as designMENA Quiz Night?
Events such as these enable us to collaborate, inspire and create and most importantly, be part of a community of thought leaders and key influencers. The designMENA Quiz Night connects the key thought leaders of the industry in an informal environment.
Why do you want to be involved in this initiative? How does it add to your business and marketing strategy?
Herman Miller has always been about fun and inspiring, look at the old classic Herman Miller TV commercials from the '60s or the award-winning Steve Frykholm company picnic posters.
This is a great way to connect with the design community in a relaxed way — it's the best way to work.
What are you looking forward to at this year's designMENA Quiz Night?
We are looking forward to winning with our architects and designers.
Cosentino Middle East
Cosentino Group, a leading name in the production and distribution of high value innovative surfaces for the architecture and design industry, has a presence in more than 110 countries, including its own assets in 29 of them, as well as through its distributor network in the rest. Headquartered in Almeria, Spain, the group's Middle East operations hub is the Cosentino City showroom in Dubai Design District (d3), catering to projects across the GCC, Jordan and Lebanon.
With a total floor space of 300m2, the showroom has been designed both as an information and experiential centre for architects and interior designers, as well as a collaborative space for d3 community at large. Miriam Llano, the firm's Middle East marketing manager, shares its business plans and participation in designMENA Quiz night.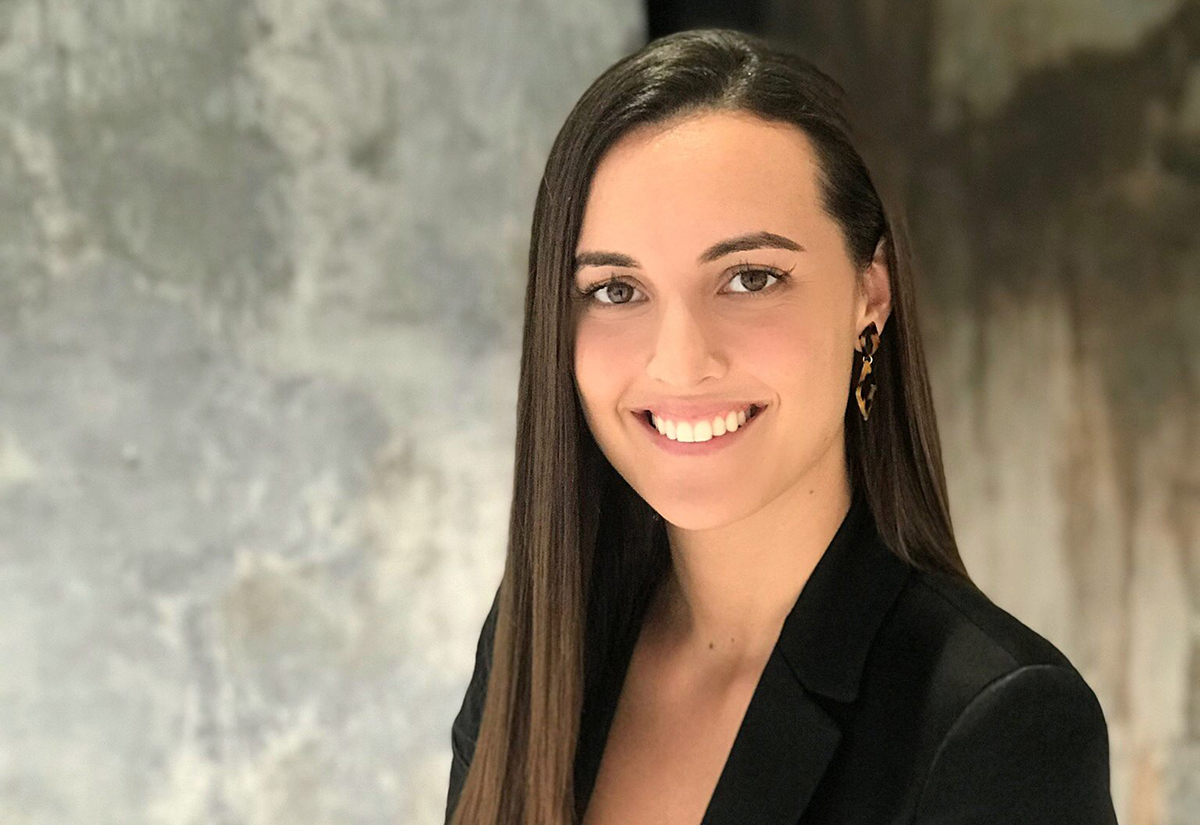 What are your big product launches this year?
"Earlier this year, we launched the Silestone Loft Series and an extension of the Dekton Industrial series. Both collections are inspired by the raw industrial look of cement and concrete. This month, we are launching the Dekton Stonika collection that draws inspiration from natural stone including Carrara marble, Taj Mahal quartzite, Gris Pulpis and Portobello natural stone. Comprising of six new hues, the collection will stand out for its look, shine and durability.
 What are your business objectives for the year 2019?
We are looking forward to a positive year with three main business objectives: expanding our presence in the GCC markets with particular focus on KSA, Kuwait and Bahrain; growing our retail business; and continuing to engage in marketing activities that will increase brand awareness among industry professionals.
What do you think of industry events such as designMENA Quiz Night?
The format of the designMENA Quiz night is a breakaway from the usual awards and industry networking events, which tend to be quite formal. It is a fun night out for the industry with lots of opportunities for team bonding and networking. We need more events like this.
Why do you want to be involved in this initiative? How does it add to your business and marketing strategy?
This is our second year supporting the designMENA Quiz Night as sponsors of the Creative Round. We were very impressed with the turn out, content and mood of the event last year, and we're looking forward to something similar this year, if not better.
The Creative Round is one of the highlights of the evening. It gives architects and designers the opportunity to engage with our products, as they respond to a fun design challenge. At Cosentino, we don't believe in hard sell. We are about ideas and design inspiration. And by partnering, we feel we are building a meaningful relationship with the design industry. It is an opportunity to foster experiential learning and creativity.
What are you looking forward to at this year's designMENA Quiz Night?
A lot of laughs. And, of course, the adrenaline rush of a competition, networking with industry peers and building relationships with suppliers and industry partners.
NVC
Founded in 1998 in Huizhou in the Guangdong province of China, NVC is an international lighting company. It is the largest lighting manufacturer in China with four major manufacturing plants and two R&D centres generating a continuous flow of new products. The company not only produces a wide range of standard products for indoor and outdoor lighting, but also offers customised solutions for functional and decorative products suited for project requirements. It has worked on several large scale projects such as the DIFC bridges, hotels in Al Habtoor City and residential developments including International City and Discovery Gardens. 
James Hunter Johnston, general manager for the MENA region, talks about the firm's business objectives, as well as the power of networking through industry events.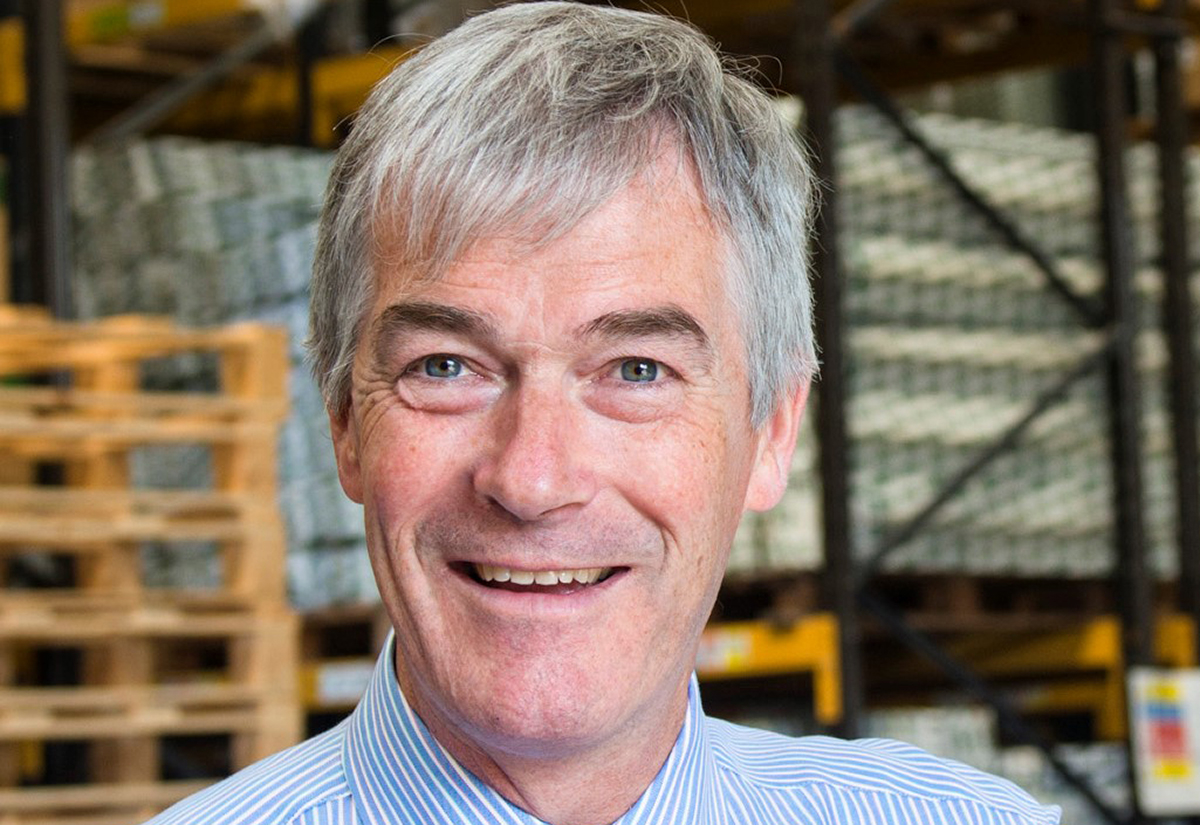 What services do your offer to the design and architecture industry?
Our R&D department is always working on something new, especially when there are iconic projects which require some tailoring of our standard products. However, NVC Lighting is not just a lighting manufacturer. We offer a range of services which include on-site surveys, typically for retro-fit projects, lighting calculations and lighting design, installation and commissioning supervision, and, especially for RGB façade projects, which require re-programming periodically, and after-sales service agreements.
What are your objectives for the region for this year?
We are the number one lighting brand in China, a household name, but even though we have been active in the GCC for 10 years, our name is not as well-known as it should be.
In 2019, we will be building on the work our official distributors have already done here — letting the market know about the major projects we have completed in the hospitality, residential and commercial sectors — and bringing NVC and its capabilities to the attention of more specifiers, owners and contractors.
Outside the GCC, we are already starting to build our distribution network, but there is a lot more to be done.
How do you perceive industry events such as designMENA Quiz Night?
We truly believe in the power of networking, especially when it's outside the office's four walls, where people can be honest and at ease, and share their real opinions and interests. Quiz nights, on top of it, are fun and bring up the competitive edge of each of us. I am sure all of us want to have a laugh, but also to win.
What value does it add to your marketing strategy?
We want to be involved because it's different from what we do in the rest of the day. That's the added value. There is only so much business that can be done formally, through meetings in the office and over the phone. When we take part in something different, we can get things done that might not be possible in a conventional business setting. Besides, it's fun, and we are allowed some of that!
What are you looking forward to at this year's designMENA Quiz Night?
I am looking forward to many industry figures becoming more familiar with NVC, as a company, as a group of people, and in relation to the types of projects we do. It's always nice to see people's reaction when we say, "Did you know we did this five-star hotel, or that façade?" They are usually surprised that a company they had not heard of had done such large projects.
Personally, I am looking forward to seeing a few old friends, making some new ones and enjoying plenty of laughter. My geography and history are fine — but please don't ask me about films or TV.
Sunon
Established in 1991, Sunon is an enterprise group with interests in office, home furniture and real estate investment. With over 100 office products on offer, from office desks, cabinet, cubicles, chairs and other seating to fit all kinds of workspace areas, the company launches over 10 new collections annually. It is present in more than 108 countries, including throughout the GCC with a professional dealer network. In the UAE, it is represented through its dealer, Hitec Offices, with an exclusive 1,500m2 showroom in Dubai. Subhash Nambiar, general manager of Hitec Offices, shares his company's business objectives and why he believes that events such as the designMENA Quiz Night are important for the industry.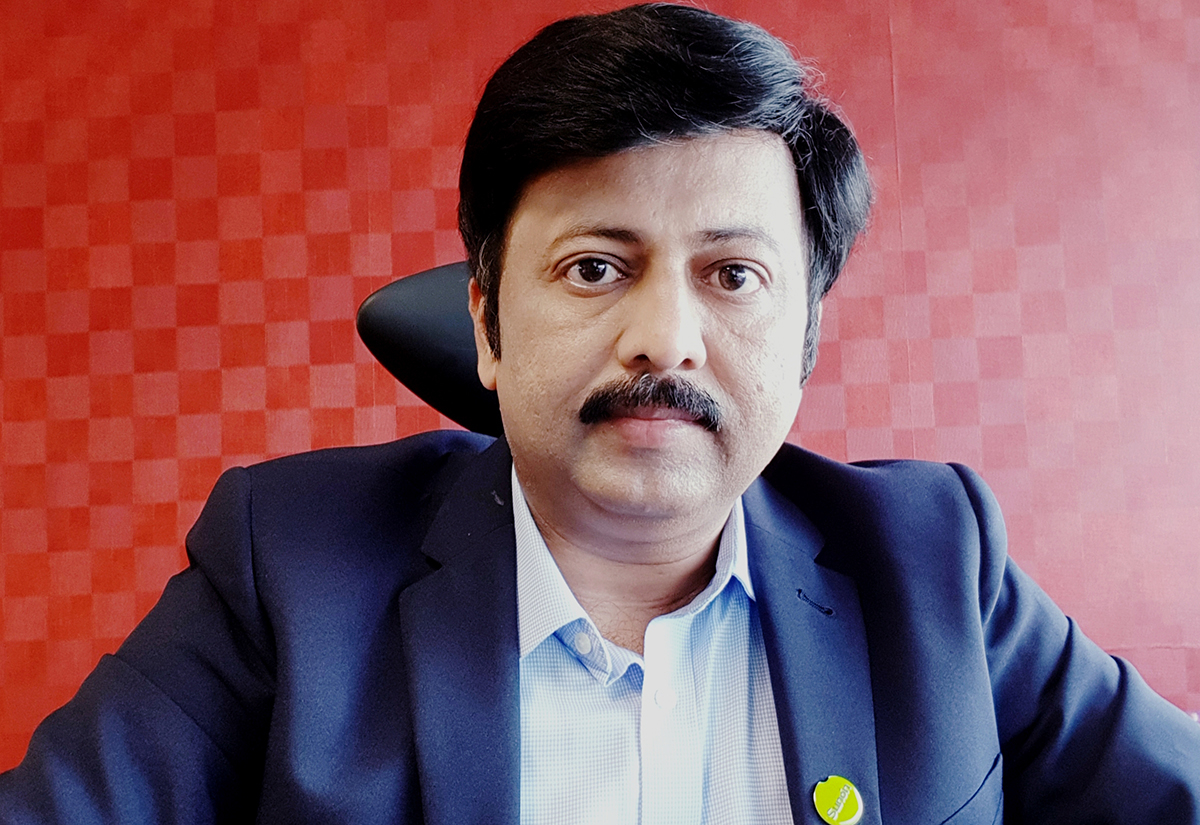 Has Sunon launched any new products or services for the industry?
We launched new products in March, including the Aveza Chair designed by German design studio Form and Branch; Batmann Chair collaborated with Italian designer Claudio Bellini; Power Chair, U Series and many other creative products.
What growth prospects do you forecast for your firm this year?
Our goal this year is to achieve 100% increase in overseas market, and to capture more market share in regions such as India, Middle East, Indonesia, America and Africa.
What do you think of industry events such as designMENA Quiz Night?
designMENA Quiz Night is an amazing networking event that draws good designers and architects together and fosters camaraderie. It is creative and a lot of fun. We hope there will be more events like this.
What makes you sponsor this event?
I believe that the involvement in such events is a great opportunity to reach out to many outstanding designers and industry experts, who are very important for Sunon to raise its profile.
What are you expecting at this year's designMENA Quiz Night?
To meet more design professionals in the industry and have fun.