LW Design is among Dubai's most successful interior design firms, with more than 100 staff across Brazil, Hong Kong and the UAE.
At the Commercial Interior Design Awards 2019 last month, it won Interior Design Firm of the Year for an unprecedented fourth time. And in a rare interview its chief executive officer and founder, Jesper Godsk, reveals how the business grew from a struggling start-up to an award-winning practice with a presence across Asia, the GCC and South America in two decades.
The story starts in 1991. After finishing university in Denmark during a time of scarce opportunities, Godsk, the son of a blacksmith, flew to Riyadh, Saudi Arabia, for his first real job. He spent two and a half years cutting his teeth on furniture showrooms in the kingdom, but for a man with a self-confessed affection for good food and parties, the allure of Dubai's hospitality was too great to ignore. This affinity brought him into contact with Lars Waldenstroem and Morten Hansen, the people he would go on to found LW Design with.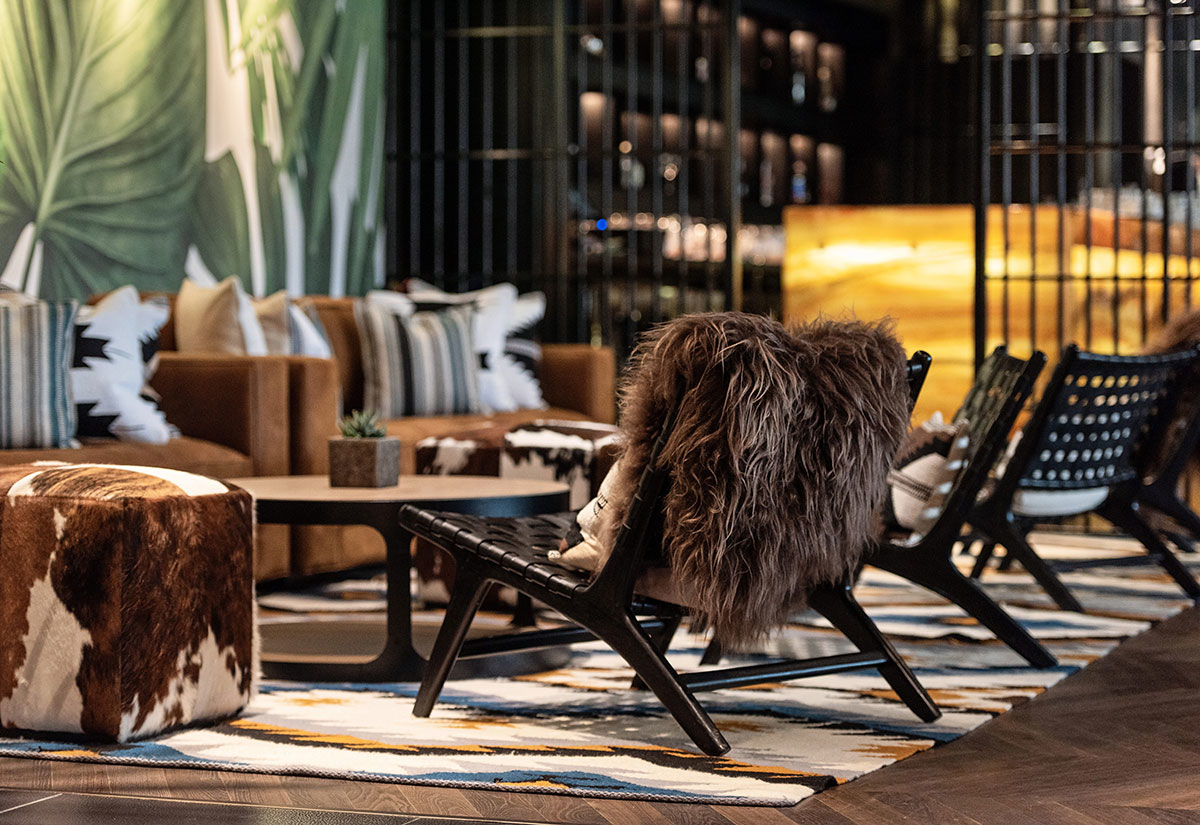 Waldenstroem and Hansen were "the most interesting people in the Middle East at the time" because of their work on Emirates Towers and Godsk says he wanted to join them. After many hours at infamous Dubai bar Rock Bottom, they offered him a job.
The three Scandinavians established LW Design in 1999 and it turns 20 this year. More than 80 hotels and 300 restaurants later, the practice has worked with Four Seasons, Raffles, Waldorf Astoria, Emirates, Dubai Airports, Emaar Properties, Majid Al Futtaim, Aldar and Al Shaya Group. From a three-person team operating out of a converted garage next door to its UAE sponsor, it has become a design firm with global ambitions.
While it did not have a complex business model, LW Design thrived early on because each person brought something different to the table. "Lars and Morten controlled all the documents, but I was the crazy one with a pen," Godsk notes. He combines this with a passion for designing restaurants and bars that look good and operate successfully.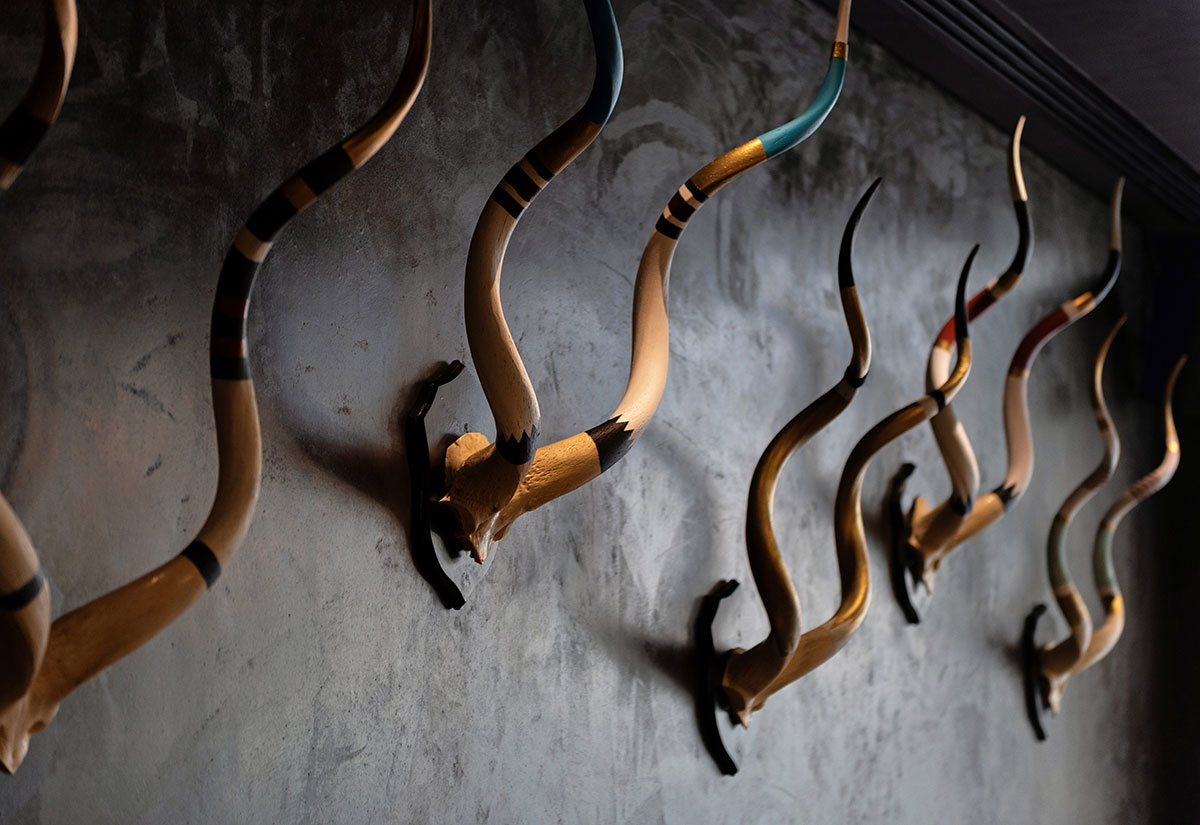 One of LW Design's first projects was Noodle House in Jumeirah Emirates Towers, which he describes as an "instant success". It generated an atmosphere and the place was always busy and making money.
"We became one of the best restaurant and bar designers in town and we have done hundreds of projects since Noddle House," Godsk continues. "We always have a mix of 20 restaurants and bars in our order book and it's been the same for 15 years." Over two decades, these have included Toro Toro and Buddha Bar in Grosvenor House and Lah Lah in Zabeel House. 
The company started out with projects in the Middle East but gradually grew its international operation to tap up new markets. The Hong Kong office was established in 2012. São Paulo followed in 2015. LW Design will regain its European presence with an office in Denmark's second-largest city, Aarhus, in February 2020. Godsk grew up in Aarhus. Having a hometown base will allow him to spend more time with his family and provide a much-needed platform to compete for work in a continent he has earmarked for growth.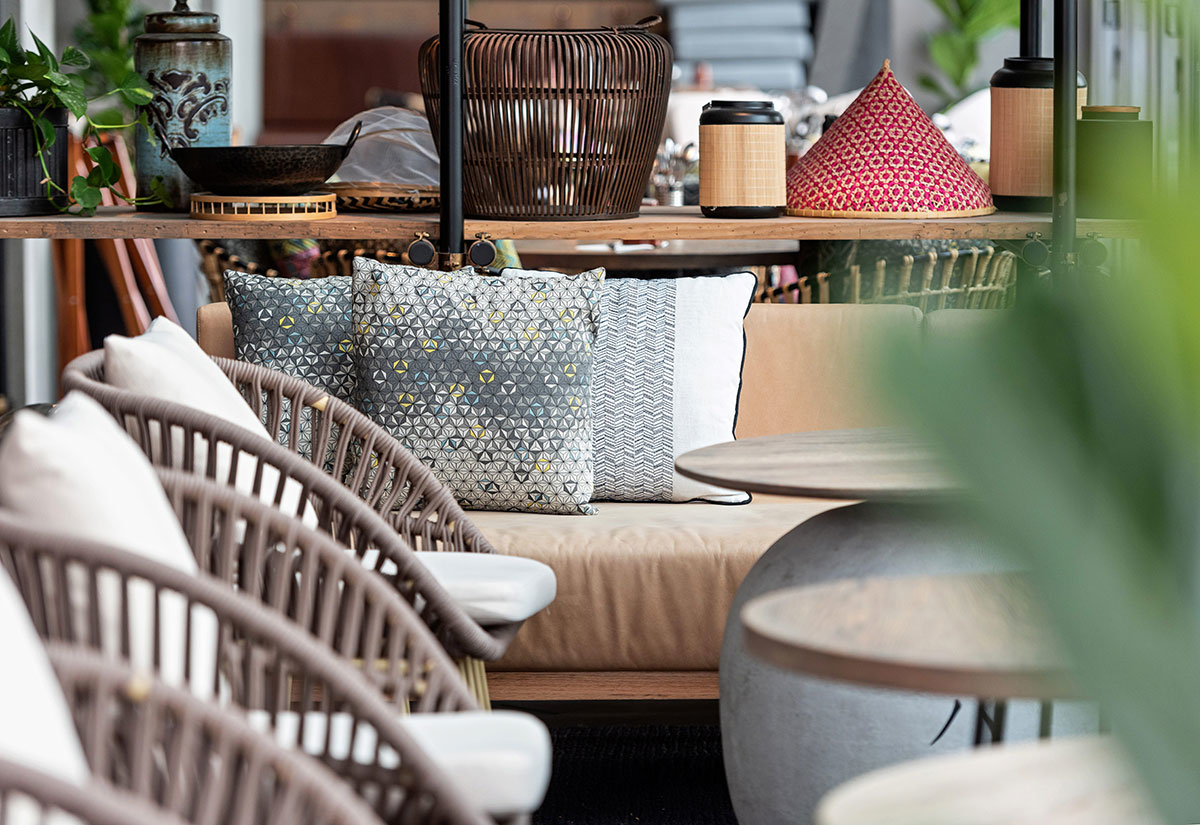 "We had an office in London that unfortunately had to close, which lost us our presence in Europe. We couldn't be on the preferred list of European operators and that meant we couldn't be shortlisted for jobs in Europe," he adds.
This is a blow to the business LW Designs is rectifying. With a five-star resort in Montenegro nearing completion, Godsk hopes he can win more projects in Europe, as well as Asia, South America and the Middle East. International expansion will not be limited to Europe and the company plans to enter Saudi Arabia as part of a joint venture, but the ink on the deal is still wet and Godsk cannot say anything more about it. He does concede that LW "needs a presence" in the country. More hotels are needed in the kingdom as the government invests heavily in tourism to diversify its economy. LW Design has already designed Radisson Park Inn hotels in Mecca and Riyadh, as well as restaurants like Japanese eatery Okku.
"Saudi Arabia needs hotels and the expectation of what the hotel needs to offer is fundamentally changing," Godsk says. "You can't just do something that is the norm over there. It has to be different, but the good thing is the demand is there."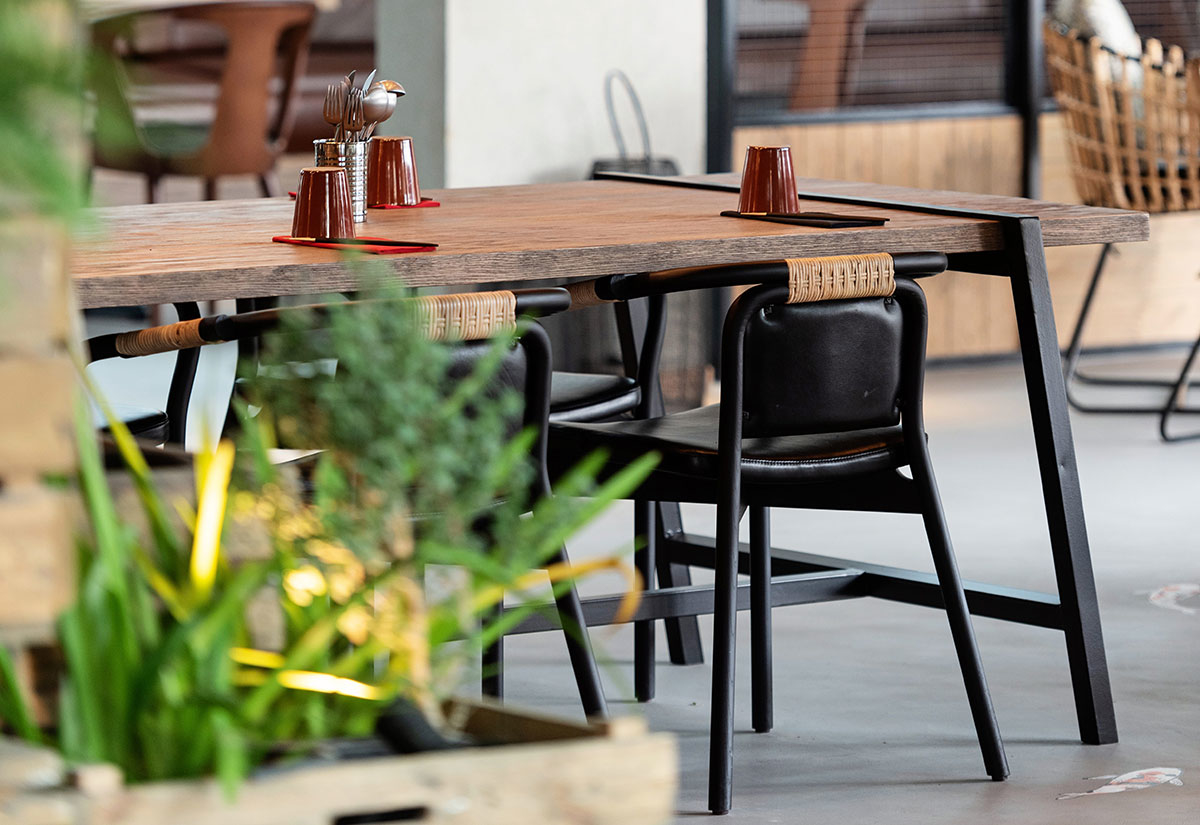 Demand for hotels is also rising in Africa. LW Design is bidding on projects there but Godsk warns that the "fees are low" and voices his concern of suspected "cost cutting". That being said, there is a strong business case to be doing work in Africa.
"There is extremely high demand for decent hotels in Africa because the rack rate [the price of a room] is enormous, so there is a financial model to go in and create some great hotels. There's also a lot of Chinese and a lot of Middle Eastern money moving into Africa as well," he adds.
In the Middle East, payment delays and undercutting are issues continuing to irk Godsk. "For sure there is a race to bottom. Some of the companies that are undercutting the market are already failing. Long term, they will not sustain the quality of their projects. We will not drop to a lower price that impacts the quality of our work. Why? Because we want to be one of the best in town and technically you have to be delivering really good design."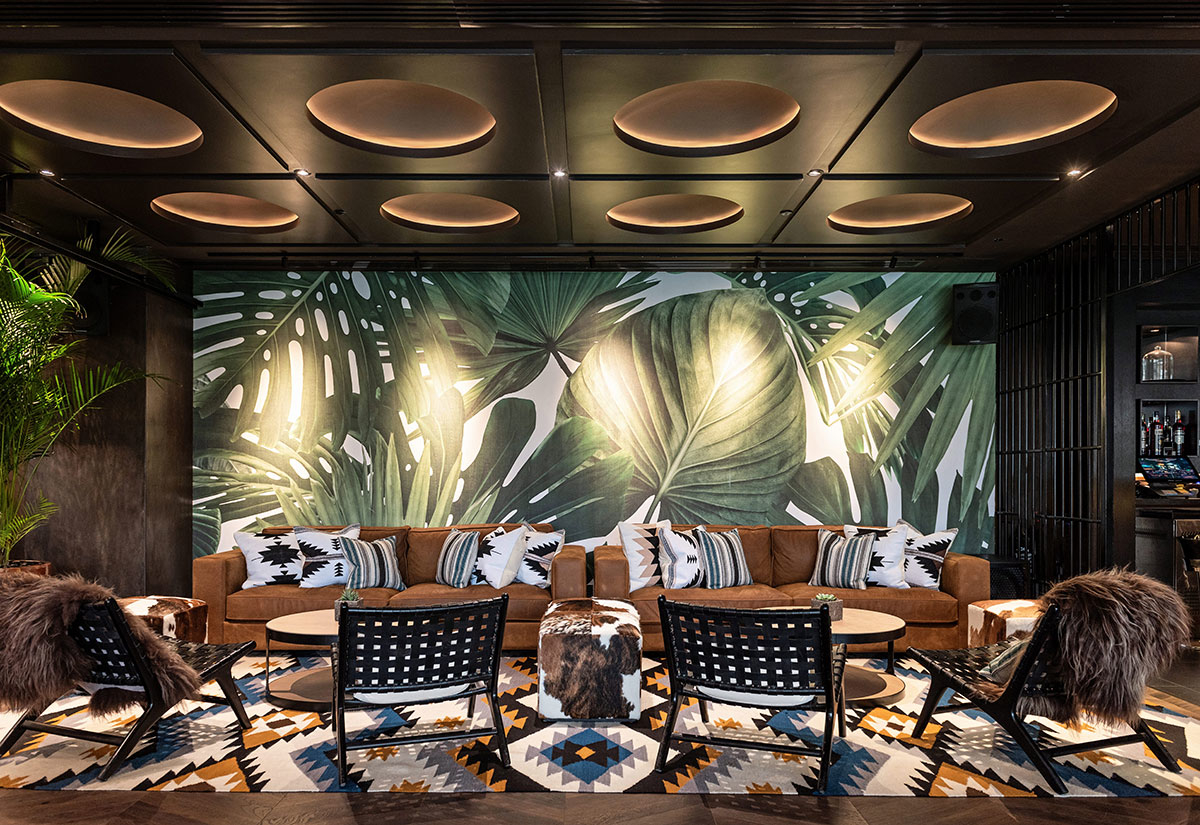 Godsk believes that you get what you pay for and uses this theory to justify LW Design's fees. "A good relationship is when a client gives someone the trust to invest half a billion dirhams to design a restaurant or bar. You both have to trust each other." In the current market, it can be dangerous appointing an interior designer who may be undercutting the market because there is a risk the design won't last, he continues.
 "If you buy something too cheap there is a danger that it won't hold as many years as it would had you bought something that is a little bit more expensive – it's not rocket science."
LW Design is at the top of the spectrum, but Godsk tells clients they need to see this price in the context of their investment; paying a little more may yield a better product.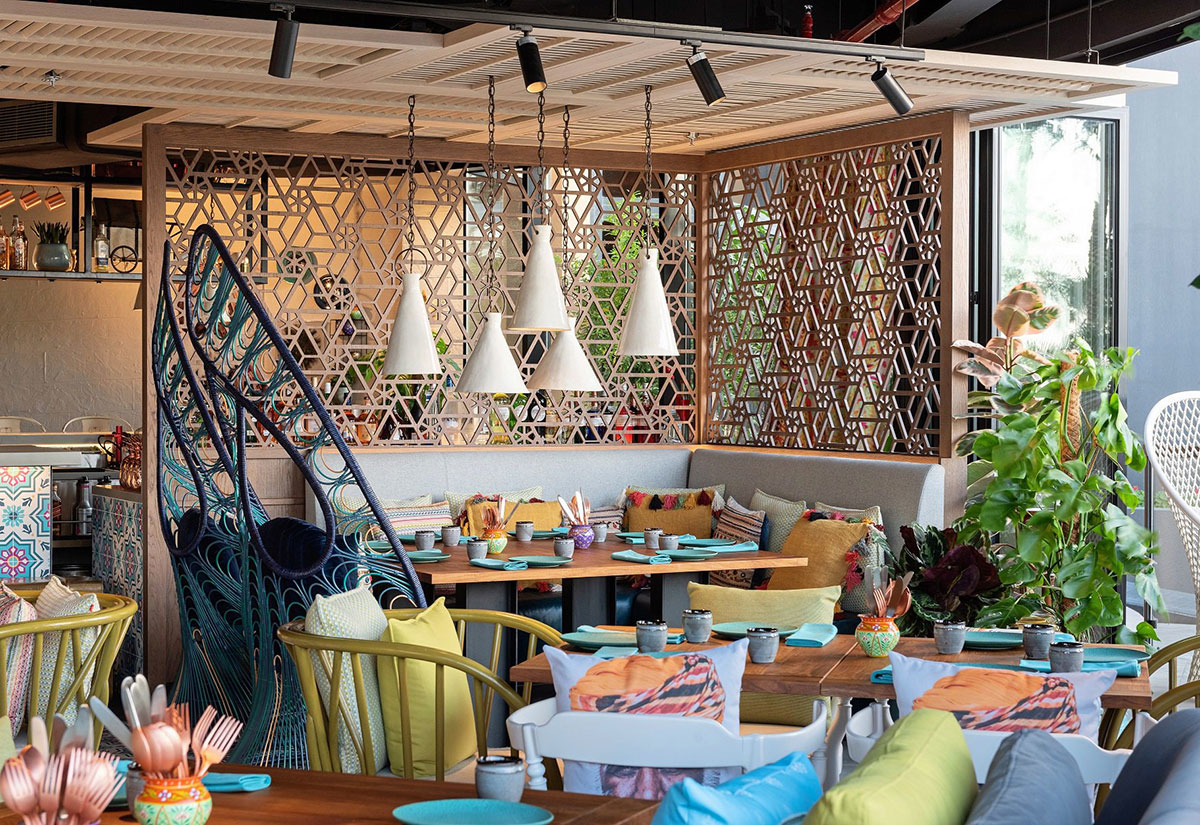 By his own admission, accountancy and management have never been his strengths, but building relationships with clients and mentoring staff are. Some say he has an unusual attitude and approach towards design that is unique and inspiring. Designing as a team is fundamental to this.
"I like to sit in the studio with the designers. We listen to music, we sketch and we come up with ideas together. I am still actively involved in the beginning of all projects, the overall planning and direction."
Godsk has mentored prominent regional interior designers. Sneha Divias of Sneha Divias Atelier and Isobel Pintado of Wilson Associates spent time at LW Design, although the latter enjoyed a longer tenure at Godwin Austen Johnson. Godsk says developing designers is "a joy" and a "driving force" in his career. It has been key to the company's continued success. Employees spend eight years on average at LW Design. Some have been there since the beginning. While high staff retention means the business is more "top heavy" than other companies and pays high salaries, Godsk believes the experience the firm retains by keeping key people is crucial to the company's long-term success. "I think it is part of the reason we are successful because we have maintained a high level of quality – and we do some good design once in a while," he quips.
Following the CID Awards 2019, LW Design has now won Interior Design Firm of the Year four times – in 2012, 2014, 2017 and 2019. It's unprecedented. No company has been as successful in this category as LW Design. With an office in Denmark on the horizon and ambitions to win work in Africa, Asia, South America and Europe, the firm continues to fly under the radar as it goes from strength to strength. In five years' time, Godsk will still be at the helm, pen in hand, sketching into the night. His designs have helped transform the region into an important destination for investors, businesses and travellers. Now, the rest of the world is catching on.