We are pleased to announce the shortlist for the CID Awards 2019, which will take place on Wednesday, 11 September, at the Joharah Ballroom in Madinat Jumeirah, Dubai.
We have received more than 400 submissions across 18 categories from 120 companies – the highest number to date – throughout the region. Over the coming week, we will be releasing the names of the finalists in all the categories.
Here is the full shortlist for Interior Design of the Year: Office
Edelman, Roar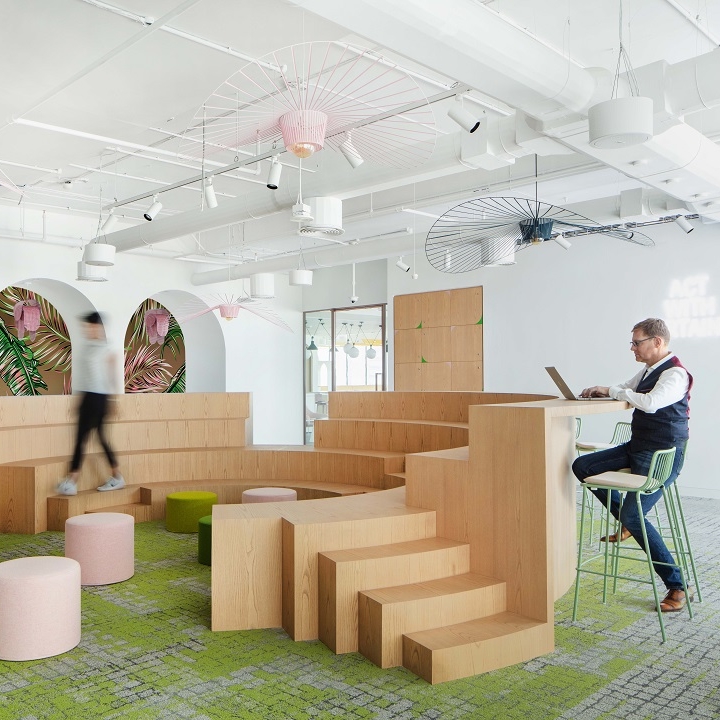 Roar claims to have carried out its most in-depth research process for the Dubai office of public relations giant Edleman. It has embraced the principles of data-driven spatial analytics and even worked with a team of psychologists at office furniture maker Herman Miller.
Roar took the 'Cultural Villages' concept it rolled out for Edleman's Abu Dhabi office to new heights for Edelman Dubai. Each village has its own personality, with the Civil Square featuring sweeping curves in what is otherwise a linear floorplan.
Paintings and installations from two Emirati artists, Zeinab Al Hashemi and Khaled Shafar, have been commissioned by Roar. An eclectic mix of furniture has also been selected to move away from the commercial and commonplace office desks  and chairs.
Saudi Aramco's Fourth Industrial Revolution Centre, Perkins+Will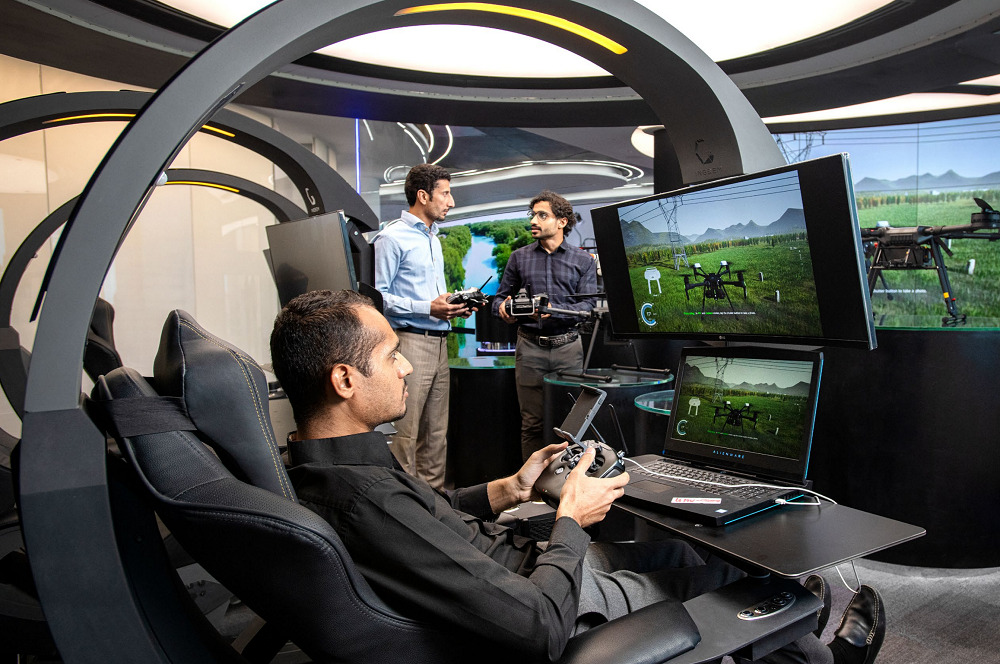 Oil titan Saudi Aramco asked Perkins+Will to create a futuristic, state-of-the-art space for its Fourth Industrial Revolution Centre in Dhahran, Saudi Arabia. The smart city space will challenge industry conventions by setting a global benchmark for innovation, in turn supporting Saudi Aramco's mission to capitalise on disruptive technologies and redefine the relationship between humans of today and technology of tomorrow.
Material choices support the futuristic look of the office, with bold tones in black, white and grey accentuated by an emphasis on reflective light and high-gloss surfaces like marble and corian. One stand-out feature is the artificial intelligence hub, which has a 55m-long LED video wall and white corian consoles.
Revonic, Swiss Bureau Interior Design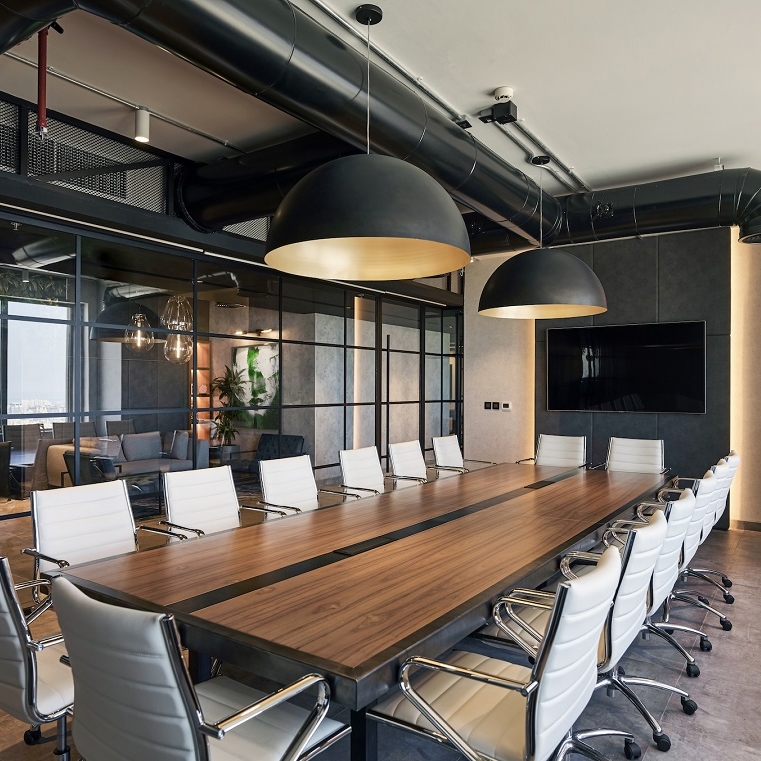 Revonic hired Swiss Bureau to create an office for its team of digital strategists that works with the likes of Mercedes-Benz, Fly Dubai and Emirates. The brief: design a bold and creative office reflective of Revonic's culture.
Swiss Bureau brought this to life with an 'urban and jungle' concept, which incorporated a messier, industrial feel throughout the space. This concrete jungle can be seen in stylised urban pop art set against concrete textured walls, as well as biophilic design. 
Cundall, Say Studio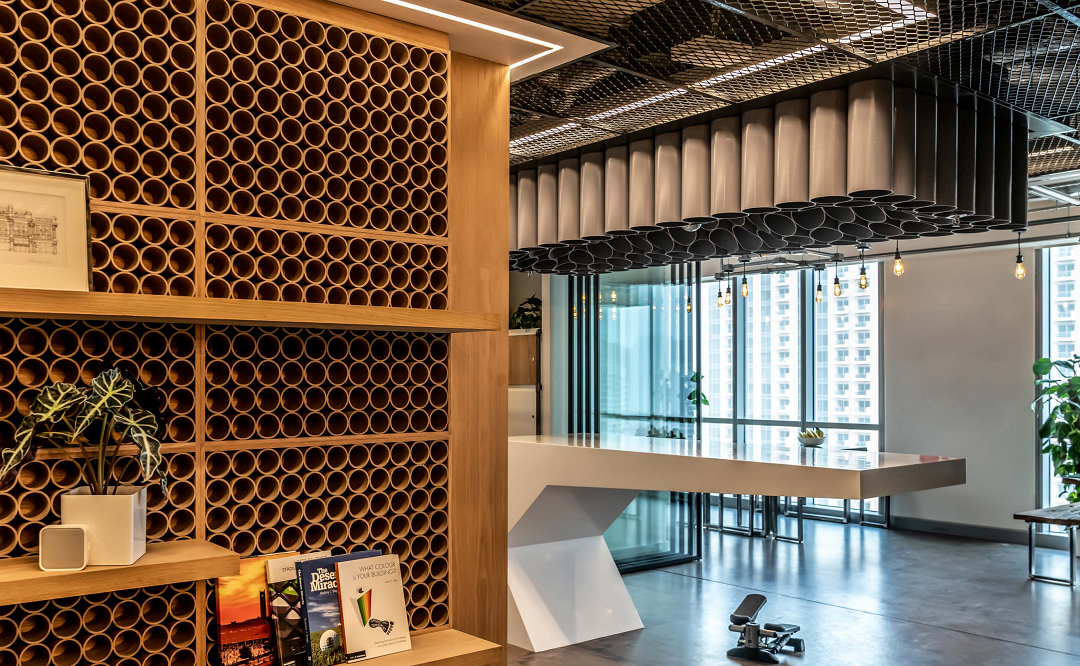 Say Studio worked closely with multi-disciplinary consultancy Cundall to deliver its new sustainability-focused office in Dubai. Designed to meet WELL Building Standards, the office environment supports health and wellbeing, with discarded materials like cardboard and PVC pipes turned into wall panels and air diffusers.
Cundall's office also has a custom-designed and modelled timber baffle ceiling in the main boardroom that Say Studio says showcases in-house acoustic capabilities. A cantilevered seating bench and touchdown table, meanwhile, demonstrates an aptitude for structural design.
BRS Ventures Investment, Design Infinity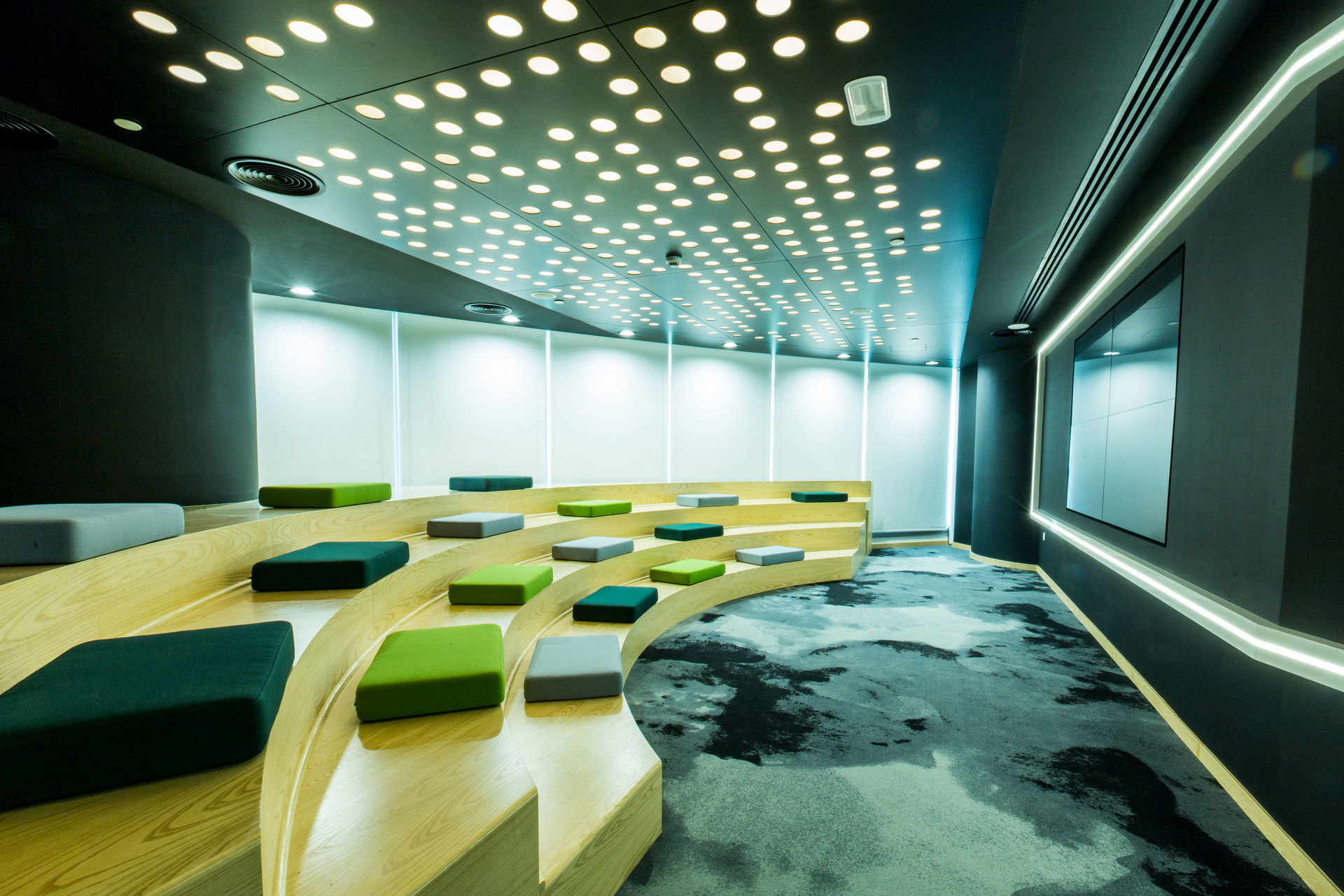 Dubai-based Design Infinity has designed the new global headquarters for UAE conglomerate BRS Ventures Investment, located in Sky Tower, Al Reem Island, Abu Dhabi. 
It is a seamlessly corporate, collaborative and creative space, with an open-plan layout, colourful modular seating and plenty of planters. It is situated across two floors – the second floor is the main office, while the 21st floor is the executive suite of the chairman, billionaire businessman B. R. Shetty. 
Design Infinity was responsible for both spaces, designing and delivering its scope in just 90 days.
DIFC Government Services Office (GSO), Opaal Interiors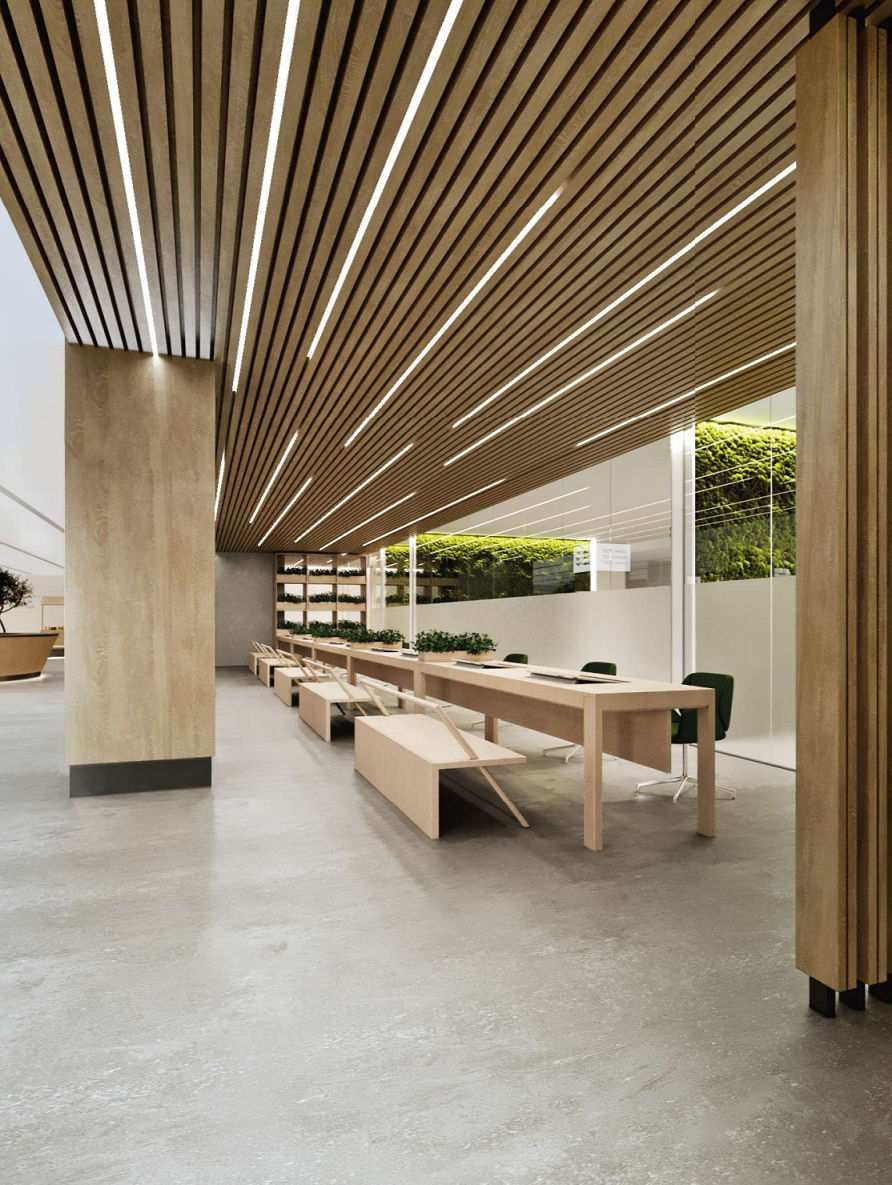 A new office was required after three government service departments – registry, properties and immigration – were merged and brought under the DIFC Services banner.
Opaal Interiors was put to work creating a timeless, fresh and modern workplace, with user-friendly design at the core of the concept.
The former conference area was demolished and redesigned, with earthy colours, cool furniture and greenery used to create a calming effect for the people using DIFC's government services.  This can be seen in moss-dressed walls, which Opaal Interiors brought in to improve air quality and the aesthetic appeal of the DIFC GSO.
Easa Saleh Al Gurg Design Hub, Schwitzke & Partner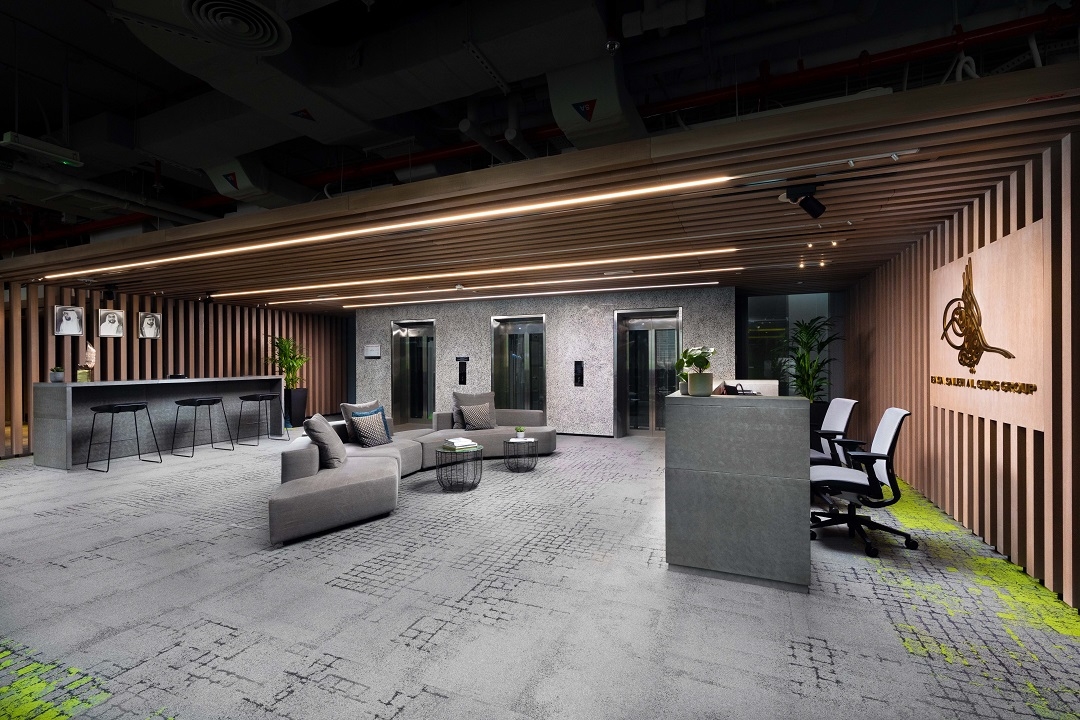 UAE conglomerate Easa Saleh Al Gurg (ESAG) Group's Schwitzke & Partner-designed showroom spans more than 10,000 sqft and functions as a hybrid space for the design companies in the group. 
One challenges was creating a seamless space that harnessed each company's identity without disrupting the flow of the hub. Schwitzke opted for an open-concept entrance to reflect the different brands and introduced a dynamic space that can change according to its different needs, with meeting rooms that can be set up as modular components.
Zero 6 Office, SOSA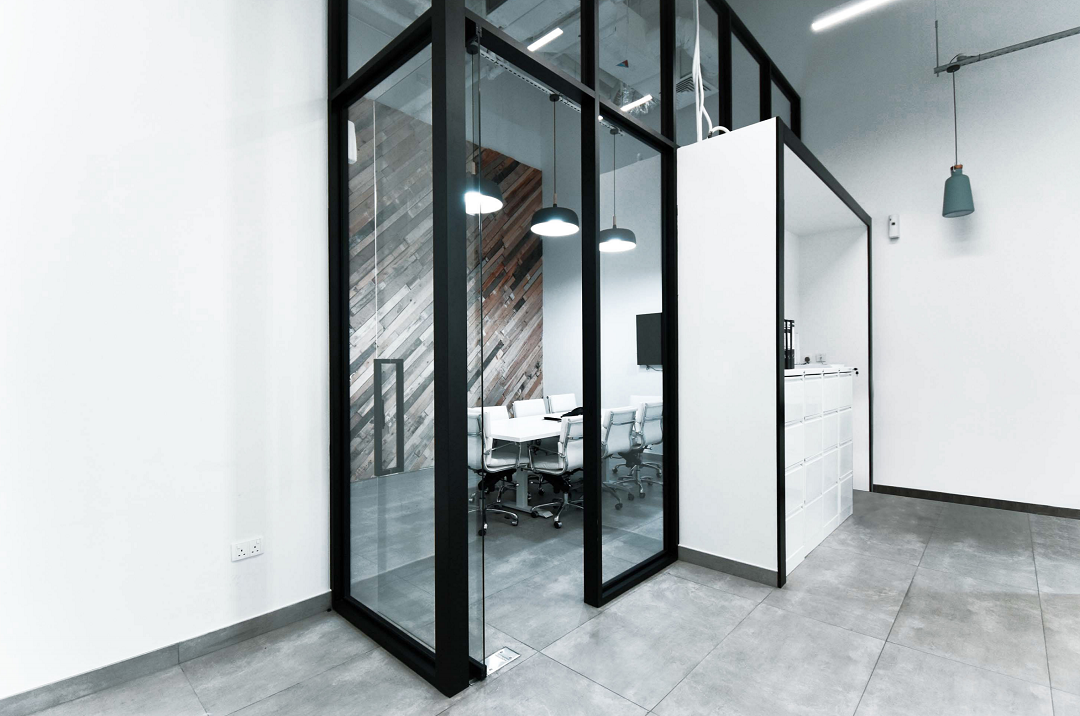 The minimalist Zero 6 Office in Sharjah is an asset management workplace in which green buildings standards have been considered for a space designed to enhance focus and efficiency. 
Angular floor-to-ceiling windows provide natural daylight, with concrete floor and reception tiles maintaining the clean and simple look. 
Wooden construction pallets have been recycled and reused by SOSA to create a dramatic accent wall in the main meeting room that contrasts the colour palette of white, black and grey.
The CID Awards 2019 is kindly sponsored by the following partners: Roca; Preciosa; BSH Walls & Floors; American Hardwood Export Council; Vitra; NGC Nafees; Huda Lighting; USM; Interface; Franke; Finasi; Bradley; GDM Interiors; Cosentino; Geberit; and Emkay Interiors.