Wilson Associates has collaborated with Downtown Design to create key public areas and, as the consulting architect, it has lended its flair to the registration area and pop-up bar.
Isabel Pintado, Hilda Impey, Maria Economides, Alika Dobie and Grace Fahd say they created something experiential to convey "hope, strength, kindness and power".
Led by senior vice president and regional managing director Pintado, regarded as one of the Gulf's most influential design leaders, the practice told Commercial Interior Design it wanted to push for greater collaboration within the design industry.
"Through our work we are trying to elevate the conversation around the impact of design and Downtown Design does the same by building a community around the industry and bringing professionals from around the Middle East together on one platform," Pintado said.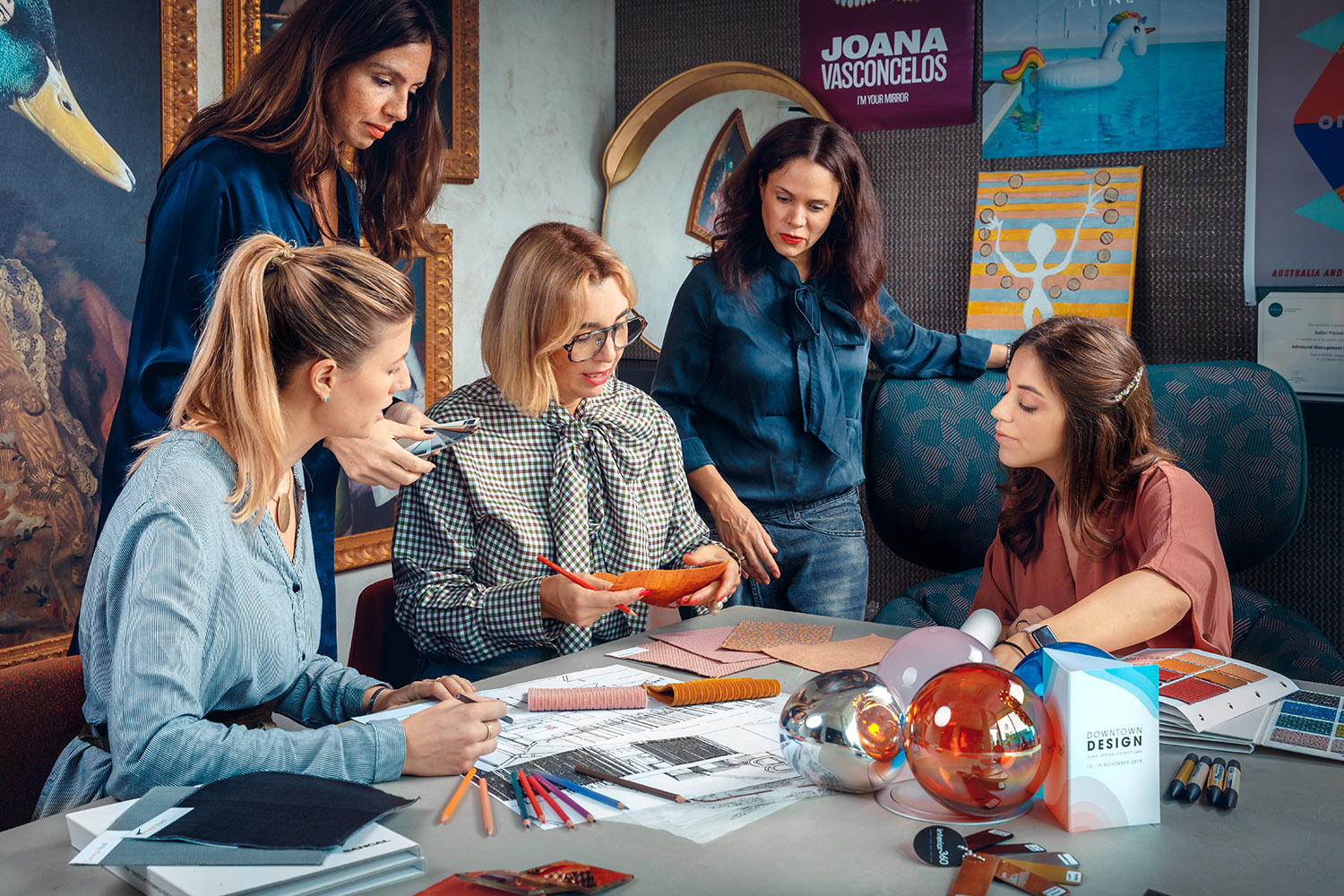 For both the brands looking to break into the market and more established players exploring the next big thing, Wilson Associates says everyone will experience its sensory journey at the fair, which runs from 12-15 November.
"We would like our design to embody our overall theme that every action and choice can create a collective impact," the team told CID.
"We have chosen to work with select brands and collaborators that invest in research and are active believers in the future of design and our planet – and this comes through in both the design of the space as well as the emotion that one feels when they visit. Together, the physical space and the sensory journey combine to make our language understood."
Wilson Associates wants to design an atmosphere that builds on the sense of exploration and discovery that the region's architects and interior designers demonstrate in their pursuit of progress. The pop-up bar is designed to be fun, interactive and immersive; a space to gather, connect and collaborate.
"The setting offers many opportunities to interact and be sociable and also has pockets of private space for meetings – and for the more introverted guests." 
The bar and registration area stays true to Downtown Design's overarching concept: 'Just One'. It explores the idea that individual actions taken collectively can have significant impact. Staying true to this social theme, the team collaborated with suppliers to create something bigger.
"Initially we wanted the message to be quite literal about using one material. However, as with many good ideas, there is an evolution which takes shape as the idea grows," they added.
Each company collaborating with Wilson Associates has used "just one" component. Suppliers Bolon, Edges Trading, Emkay Interiors, Studio Mark, Mirodec, Tarrab, OFiS, Interior 360, Kvadrat Maharam, Drapes Interiors and Ege have all taken part to ensure everyone works side by side to realise Wilson Associates' vision for social impact at Downtown Design.