QuickStand Eco by Humanscale
At this year's Orgatec, Humanscale, the leader in ergonomic tools that improve the health and comfort of work life, introduced a redesign of its best-selling line of monitor arms, M2.1, M8.1 and M10. These monitor arms offer a full cable management solution, clearing desktops of unsightly wires and neatly incorporating them into the length of the arm. The company's QuickStand Eco (pictured right) is the next generation in portable sit-stand solutions. Sleeker, easier to use and comprising more sustainable materials than ever before, it features a simple setup, portability and near effortless adjustability. The Smart Ocean task chair embodies Humanscale's sustainable manufacturing ethos, incorporating almost two pounds of recycled NetPlus material, the first ergonomic chair built with this recycled material.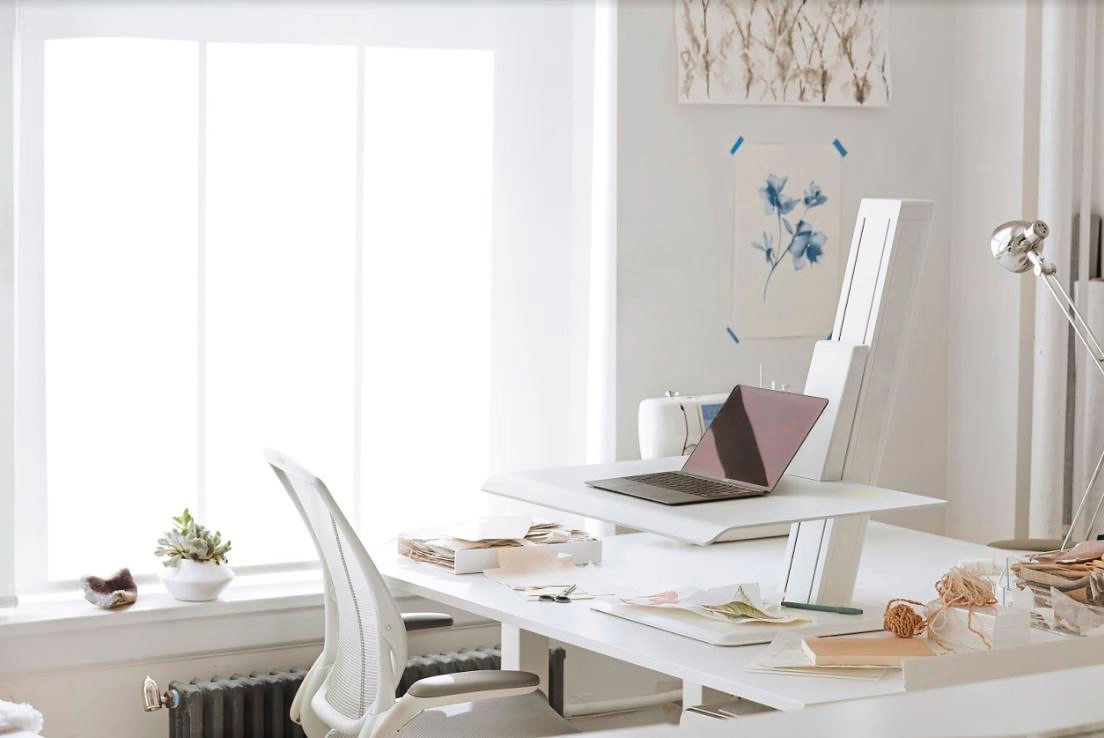 ---
Space Divider by Kettal
Spanish outdoor furniture supplier Kettal showed its Space Divider — a modular structure that can be used to define and divide spaces, such as lounge zones, cafeteria, kitchen and in the workplace. The product consists of walls in a range of sizes, colours and materials. It can be easily customised, thanks to the wide variety of finishes. The Space Divider includes the options of LED lighting, shelves, sockets and USB ports.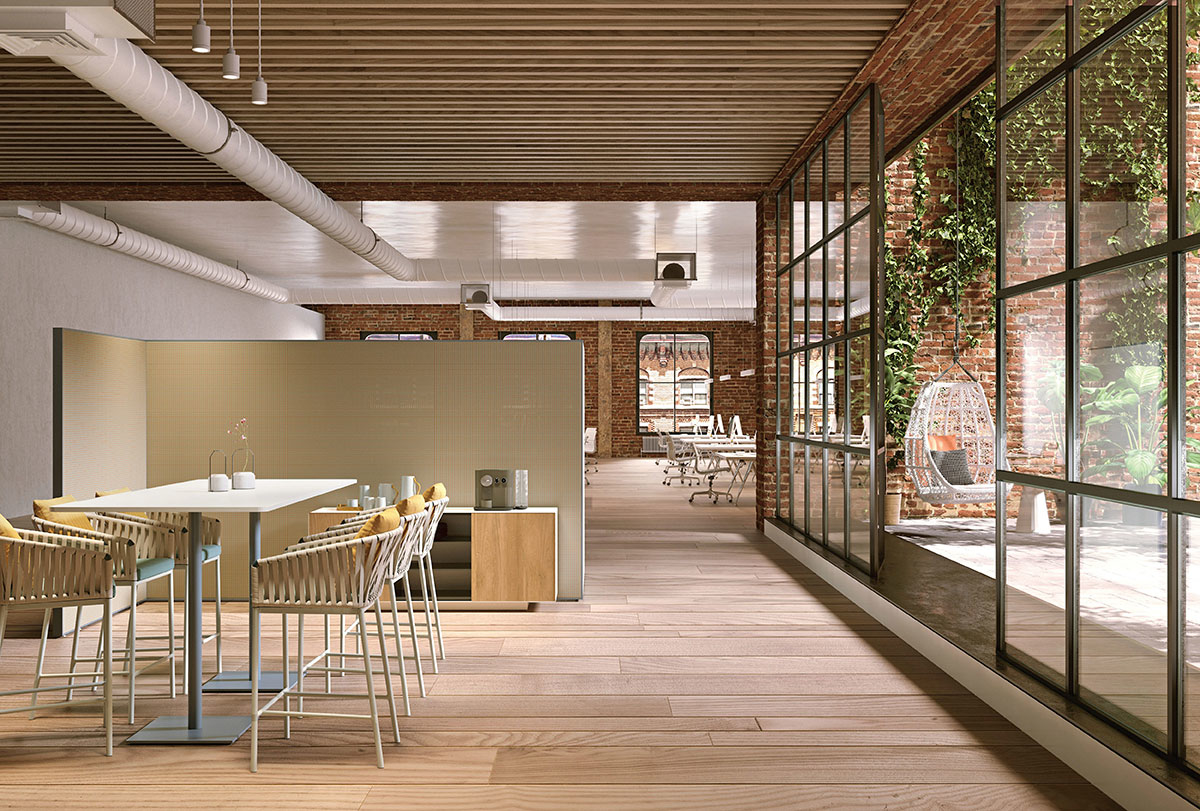 ---
Lan by GAN
The Asian inspiration is easily recognisable in the new Lan collection, designed by Chinese architects Lyndon Neri and Rossana Hu. Different elements can be combined with Lan, such as the seating modules and screens, combining textures and patterns. The colour indigo that gives the collection its name (translated from Mandarin) is a nod to tradition (in China, indigo is the colour of the traditional storage chest). It's combined with a light and mobile sofa design. The backing is influenced by the antique looms and pays homage to Gan's textile origins. Cushions are arranged side by side on the seating module, leaving enough space for a timber tray that can be used as a side table. The fact that the cushions and tray can be moved, allows different configurations as preferred. Other elements from the Lan collection include the backless seating module and moveable screen, which can also be freely placed to divide spaces. The collection redefines the idea of rug and sofa, by combining them to create something totally new.
---
Soft Work by Vitra
Vitra presented three concepts for workspaces under the title 'Work 2018', along with new and revised products by designers such as Edward Barber & Jay Osgerby, Antonio Citterio and Arik Levy. Instead of creating a working environment centred on desks with peripheral sofas, Soft Work by Barber & Osgerby for Vitra focuses on tables around the seats, uniting expertise from the home, office and public sectors. Barber and Osgerby see this as a long-term development: "The workstation is going the same way as the dining room — it's disappearing as an archetype. The desk has had its day. With mobile technology you need a place to sit occasionally, or a comfortable place to hang out. That's our belief." Technical components are seamlessly integrated while practical table surfaces, power outlets and charging stations can be added to support flexible work, whereas its ergonomic design — padded seat cushions, backrest and increase seating height — ensure users can sit comfortable for extended periods of time. The range will be available from June 2019.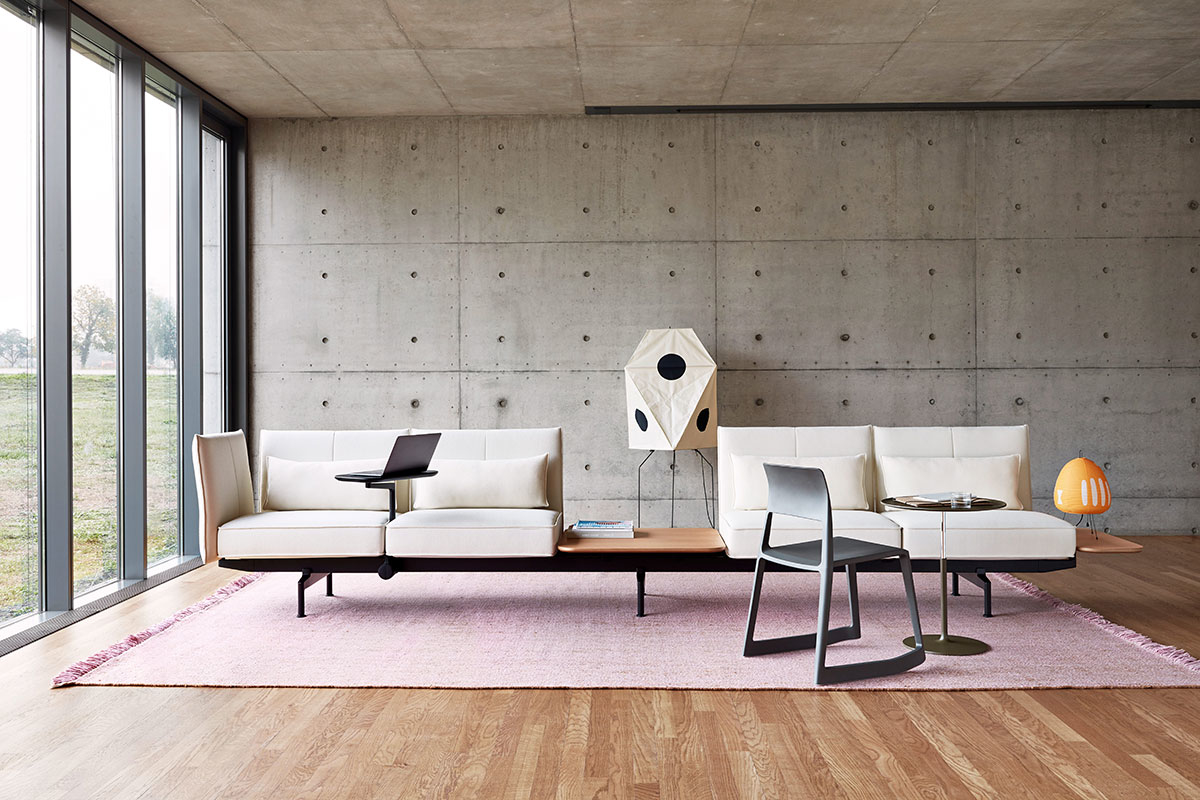 ---
Among the notable products showcased by Moroso at Orgatec was the new modular Tape seating system by Benjamin Hubert. Tape is an innovative product that brings together fashion, technology and sustainability. It's named after the polyurethane tape, used for sports clothing, which is applied to join together small-sized scraps of fabric that would otherwise be discarded. The tape element is an aesthetic feature of the sofa and has an important functional role. The sofa comprises a series of different "building blocks" — seats, backs and armrests — elements which can be placed together to create various combinations so that the design can be adapted to large public spaces and also to smaller living areas. Each individual block is subdivided into a series of fabric panels, held together by the strips of polyurethane tape, which fulfill both an aesthetic and a constructional role. Read more about this collection here.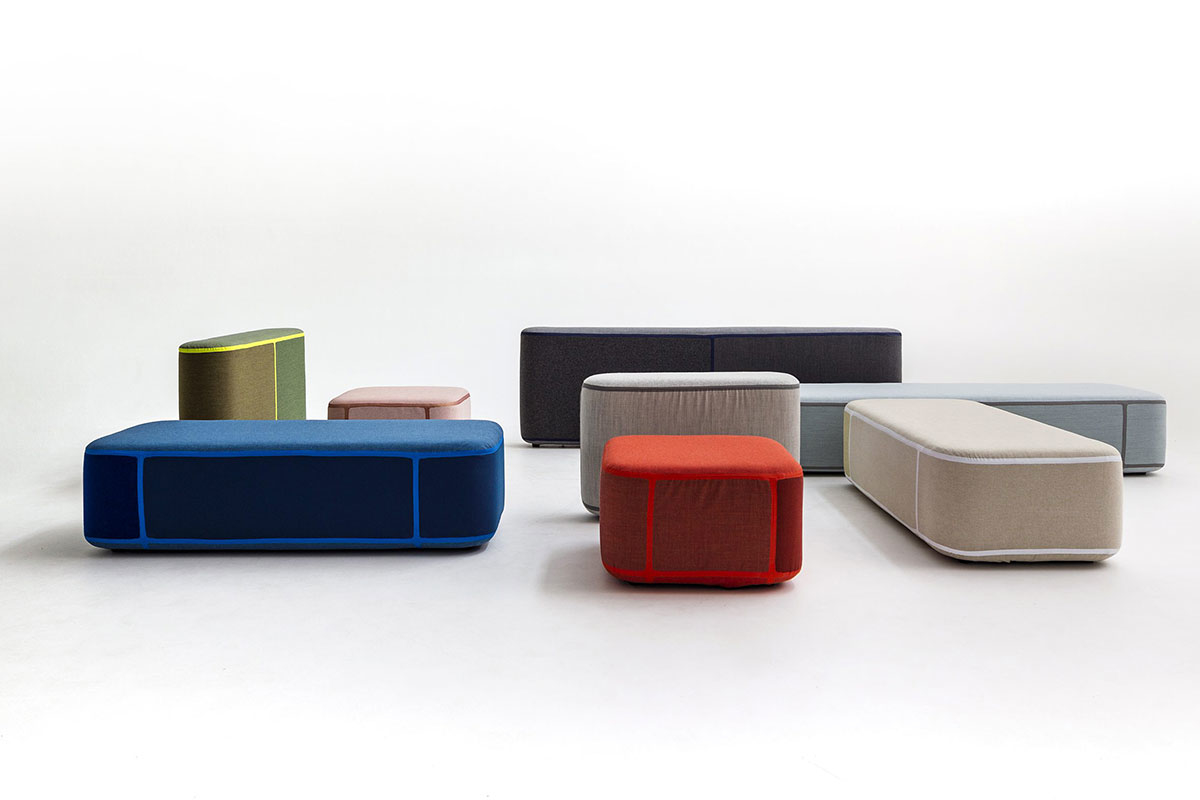 ---