David Raffoul and Nicolas Moussallem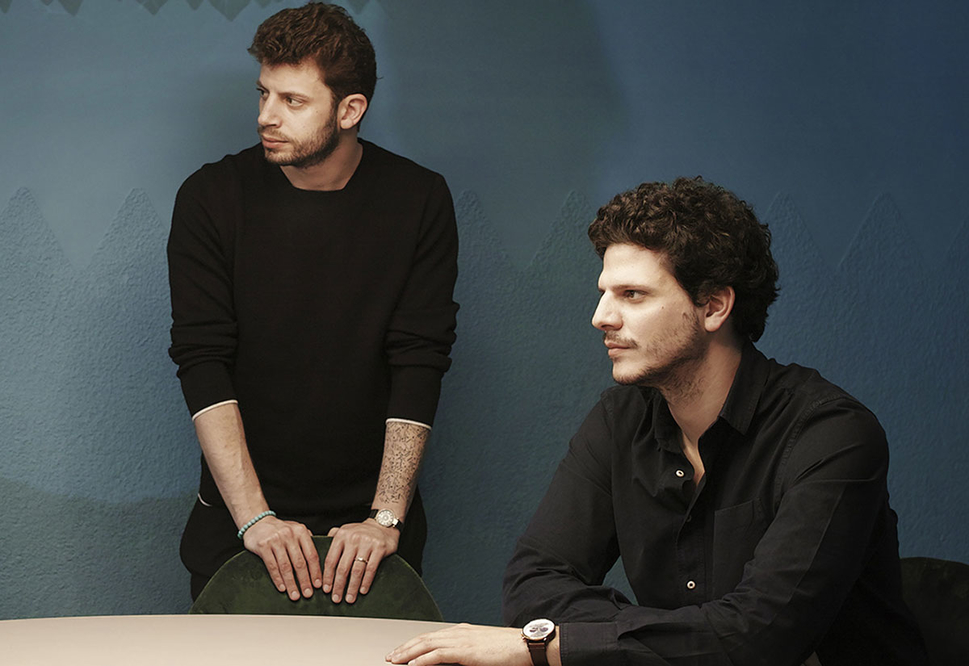 The Beirut-based dynamic duo, David Raffoul and Nicolas Moussallem, started their practice in 2011, after meeting at the Lebanese Academy of Fine Arts, where they both studied for a Bachelor's degree in Interior Design, going on to undertake Master's degrees at the Scuola Politecnica Di Design in Milan. After graduating, both undertook internships with international design studios, post which Moussallem went on to freelance for a year in Beirut, while Raffoul worked as a designer at the research centre of Benneton, Fabrica, in Treviso, Italy.
Since 2016, they are represented by the prestigious Carpenters Workshop Gallery and in 2018, they presented their first solo show at the Paris gallery. david/nicolas work on multiple types of project, from collaborations with prominent international brands, to the design of their own pieces, such as the "Paume" collection, exhibited at Nilufar Gallery in 2015. The pair make their debut on the list, having completed successful interior projects in Beirut, Paris, Brussels and Amman, and having created several award-winning products.
Among their completed projects is the flagship store for couture brand, Carine Gilson, in Brussels. One of their upcoming projects is a retail space for a pre-owned and vintage Rolex store in Beirut.