Kinetico is a new independent female-only fitness facility in Riyadh, KSA, that was given a KO design by Studio EM.
The 20,000 square feet centre in Saudi's capital will be home to a gym, fitness studios, spin studios, wellness and dance studios, as well as a healthy restaurant and café concept with a retail store.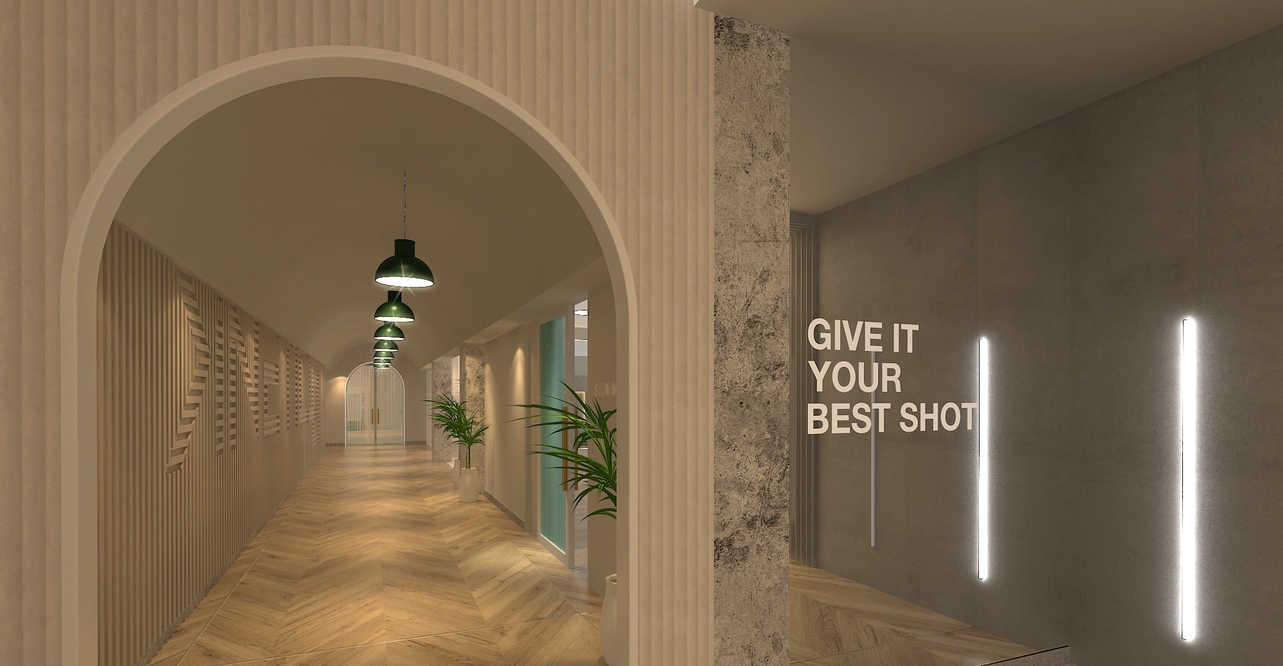 Studio EM co-founder Emma Stinson, who is also a keen ballet dancer and fitness enthusiast, says this is her "dream project," adding: "As a woman and entrepreneur I've always wanted to create a space that empowers woman, woman of all shapes sizes and backgrounds, a project like this gave me the chance to do that. Secondly as a fitness enthusiast who is inherently shy, I've always been put off by joining and going to large fitness facilities that were designed for both male and females.
"This is a personal thing for me and purely preferential as I often feel the balance is out of whack in these spaces or neutrality can lead to dullness.
"Rightly or wrongly I find that most of these outlets, without meaning to, have an undercurrent of toxic masculinity, so with Kinetico we got to design our dream fitness centre."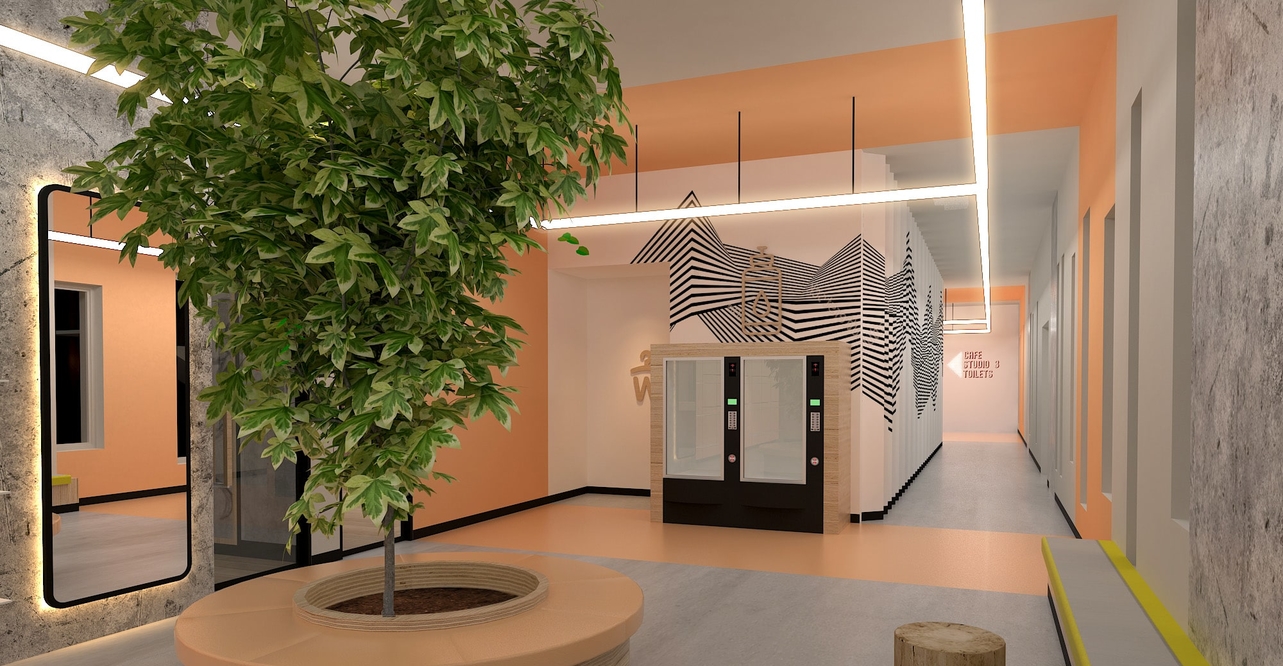 She continues: "What I loved most about the client and the design brief, was that yes, we were fighting against a stereotype, but that didn't mean we had to create an airy-fairy girly space or go too far in the other direction. We wanted to create a space that empowers, that balances rough and rugged fitness with a beautiful feminine backdrop that wasn't too girly or stereotypical the other way.
"We wanted this space to speak to fierce females as well as to encourage those on the shy side of the spectrum such as me, to feel at home and comfortable in a space where judgement and preconceptions where left at the door, a space where they can let loose and really get after it."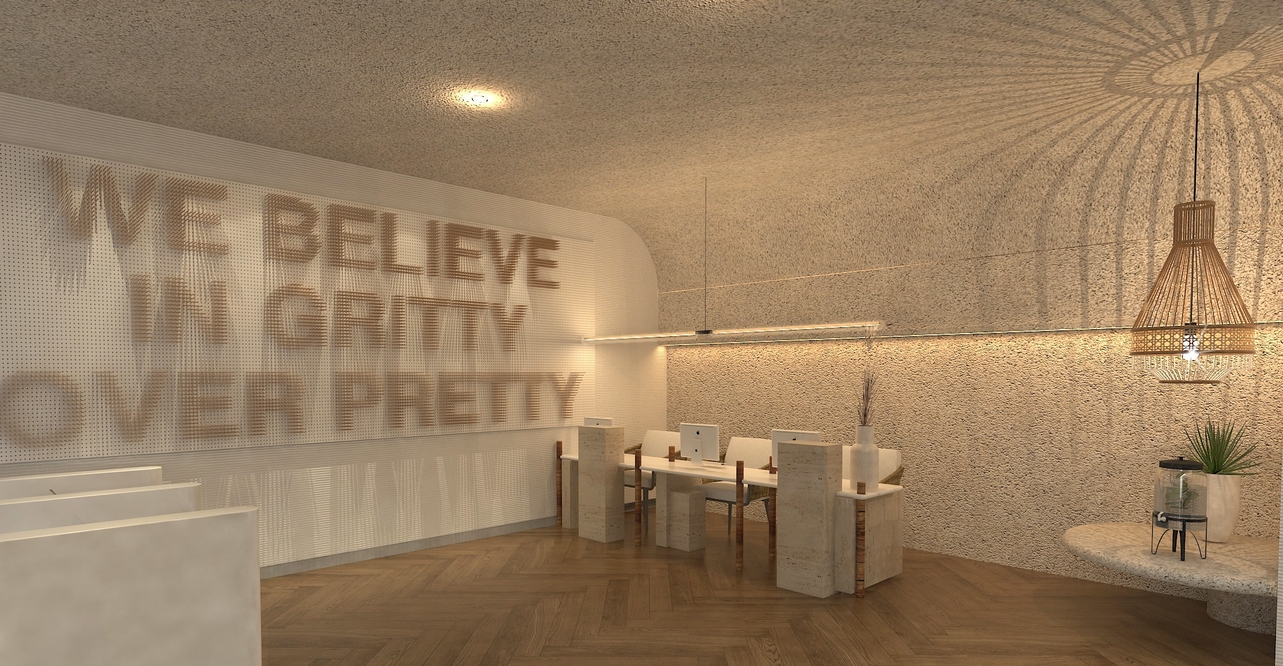 "In terms of the design, we sought to achieve this balance by teaming strong, robust materials such as the concretes, terrazzo, brick and copper finishes by then using softer blends to tone down the harshness, with using the more delicate woods, the ambient lighting features, graphics and using mirrors to create a sense of warmth and welcoming.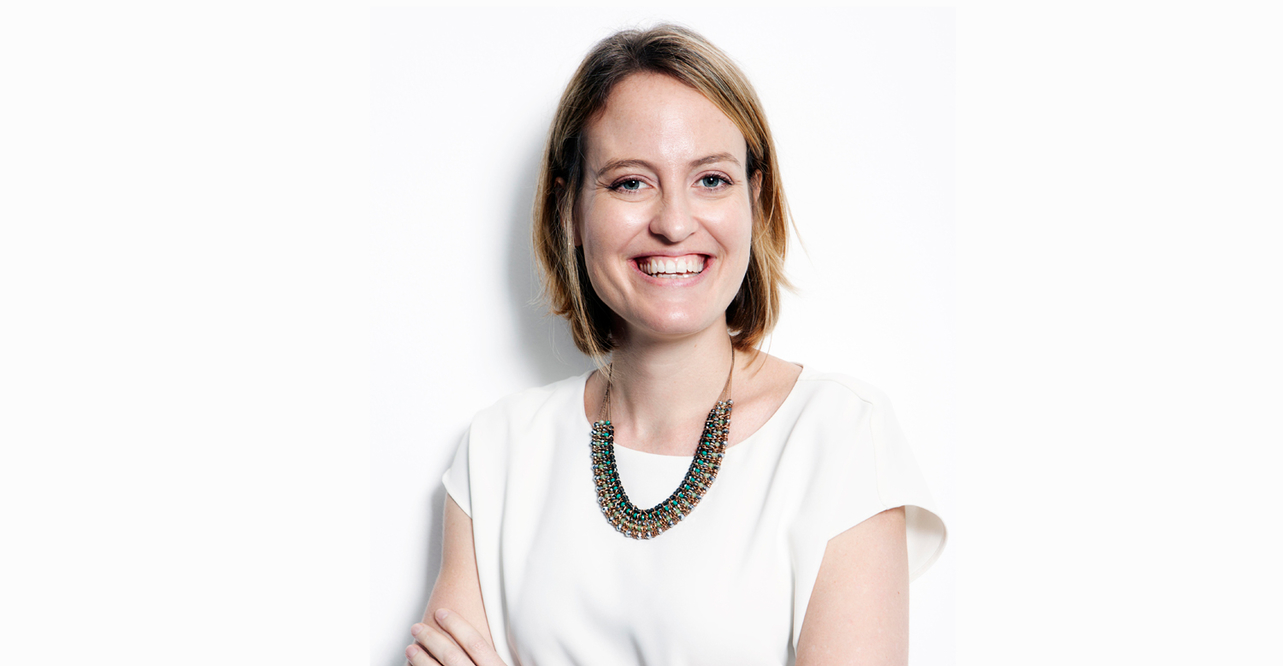 Emma Stinson
"I loved the 'gritty over pretty' feature at the entrance; this artwork is created using pegs over a large peg board, the space is to celebrate all woman but the core essence of the space is a place where we can come together, work our butts off, get it done without judgment or feeling overly self conscious and where we can feel empowered without being too masculine a space or losing our unique identities."
Preach, sister!