The latest culinary collaboration between Vikas Khanna and JA Resorts & Hotels sees the Indian chef create new seasonal restaurant Ellora by Vikas Khanna at JA The Resort in Dubai.
Opening at JA Beach Hotel, Ellora will replace signature restaurant Kinara by Vikas Khanna for the next few months, with the new concept focusing more on seasonal ingredients such as green mango, passionfruit, and watermelon.
Meaning caves in Sanskrit, Ellora is aiming to symbolise the creativity that can occur during challenging times such as this, and the menu will feature authentic regional Indian dishes with a modern twist.
Led by Michelin-starred Khanna's protégé in Dubai, chef de cuisine Ashish Kumar, dishes include tandoori pineapple with sesame curry, saffron crisp, and coconut cream, pan-seared salmon with pistachio crust, rainbow carrot, and watermelon curry, and slow cooked lamb with caramelised onion, Nigella-fennel mix, and seasonal green mangoes.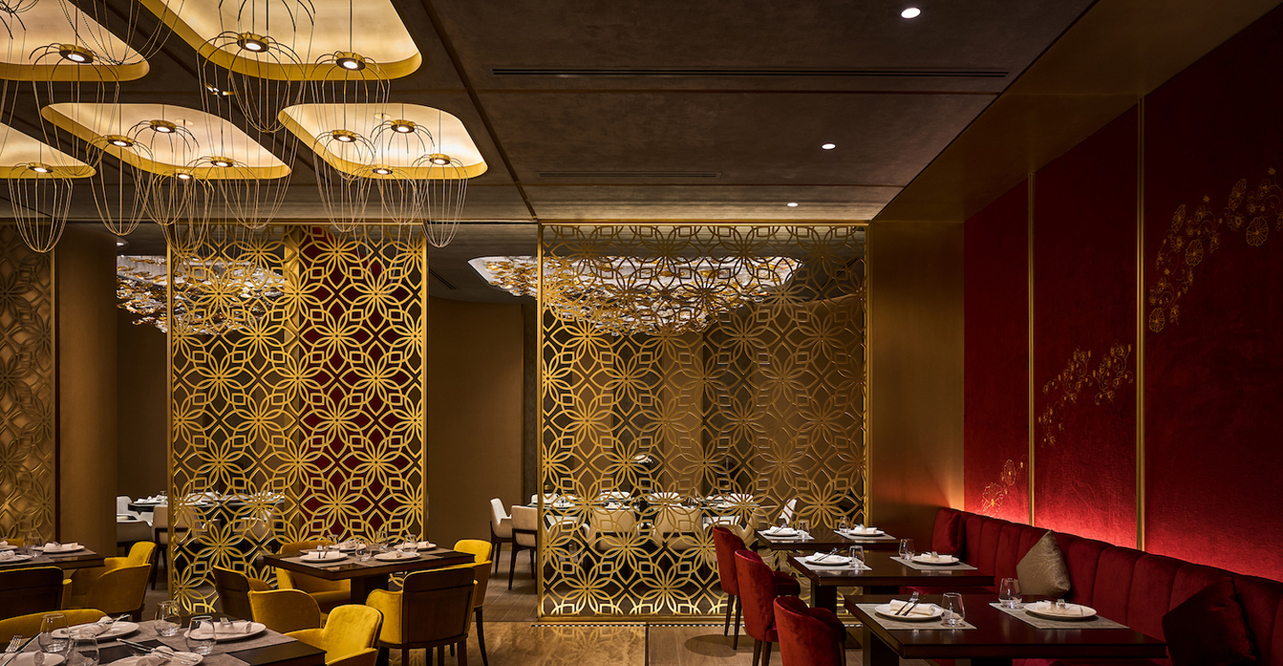 Khanna said of the new venture, "As we were planning the opening of Ellora by Vikas Khanna, I was simultaneously coordinating the Feed India initiative, whereby we organised a supplier network of food and rations and delivered more than 25 million meals to Indian families in need. I was feeling deeply enveloped in the power of food and nourishment on a new level and wanted this emotion to permeate Ellora. I'm truly feeling blessed for both the creations."
In contrast to the airy interiors of Ellora, Kinara, pictured above, featured a deep colour pallette and was described on opening as "an upscale, contemporary offering that also pays tribute to the vibrancy and energy of traditional spice markets."
The entire hotel was designed by Brewer Smith Brewer Gulf (BSBG), which is currently working on headquarters in Dubai for Visa Middle East.