Dubai-based contemporary art and design studio Tashkeel has unveiled the latest edition of its locally-made furniture and lighting collection.
They are part of the Tanween Collection – a range made by emerging UAE designers that Tashkeel supports during a nine-month concept-to-completion design development programme.
All of the items have been designed and manufactured in the UAE by Abdalla Almulla, Lana El Samman and Yara Habib.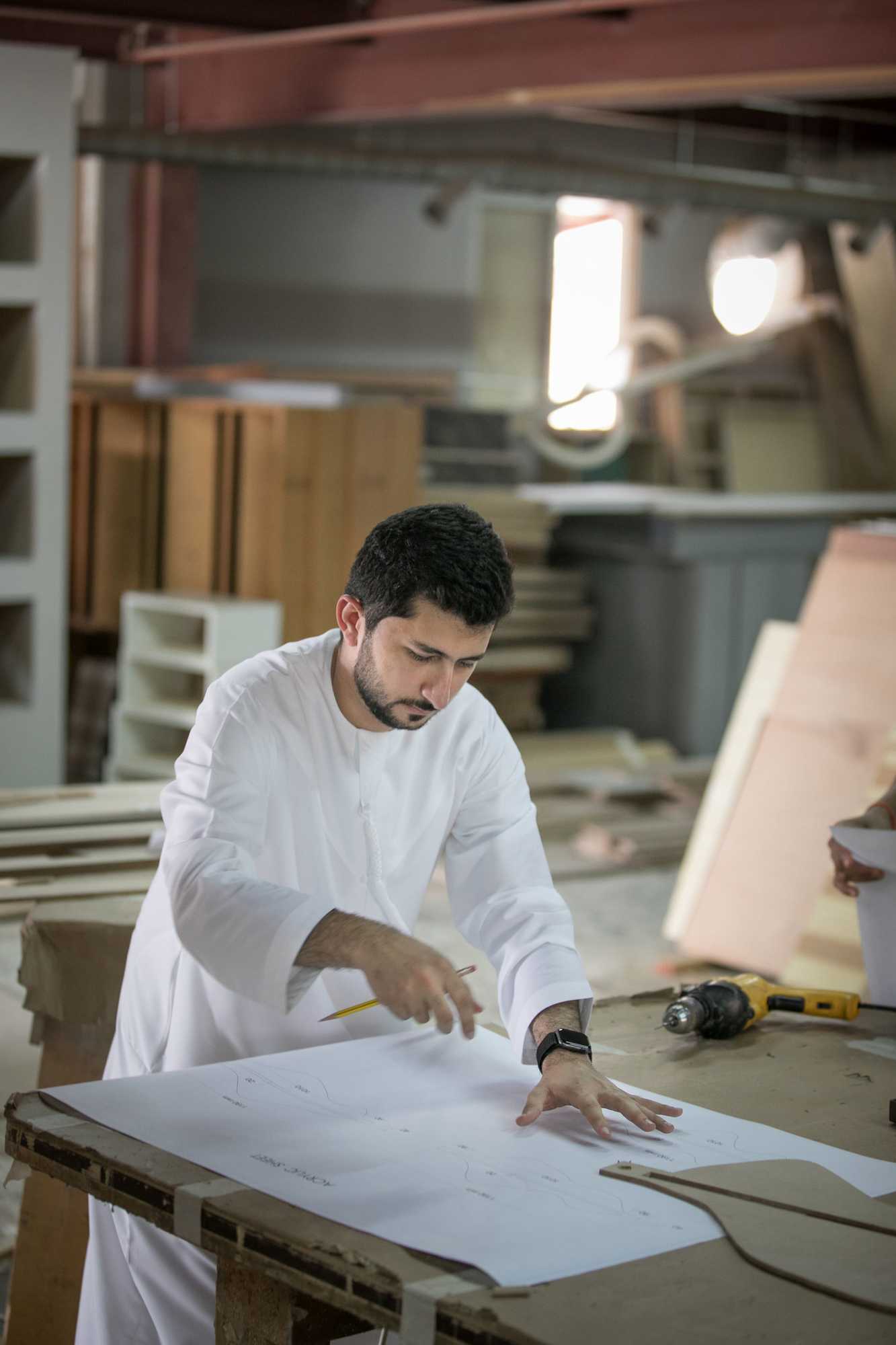 All three took part in Tashkeel's nine-month Tanween development programme, which is open to emerging designers and artisans living in the UAE.
"Three to four practitioners are selected to embark on a journey of experimentation and learning that includes the development of products, from concept to completion, that contribute towards defining a UAE design aesthetic," Tashkeel said.  
"The final products become part of the Tanween Collection and are revealed to the world at Dubai Design Week."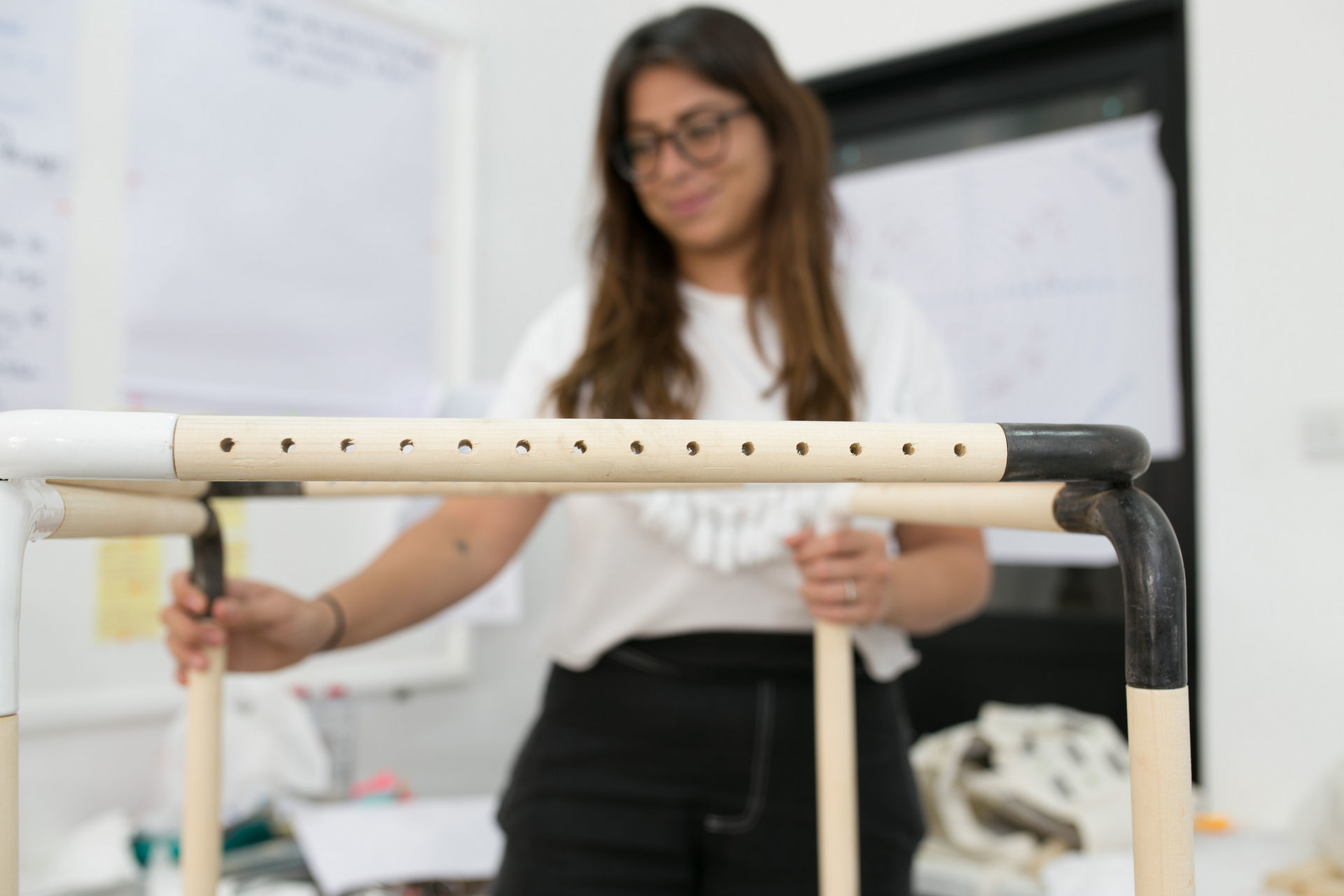 These emerging product designers continue to receive funding and marketing support for a limited period after Dubai Design Week to help them break into the market.
Emirati architect and founder of MULA design studio, Abdalla Almulla, created the Traces of Time timepiece, inspired by wind blowing over sand dunes. As light moves across the timepiece, it brightens each numeral positioned in front of the profiles.
Lebanese-Canadian interior designer, Lana El Samman, created a modular table or shelf called Mokaعab which takes cues from Sharjah's rich cultural heritage by using the traditional weaving technique of dried palm fronds.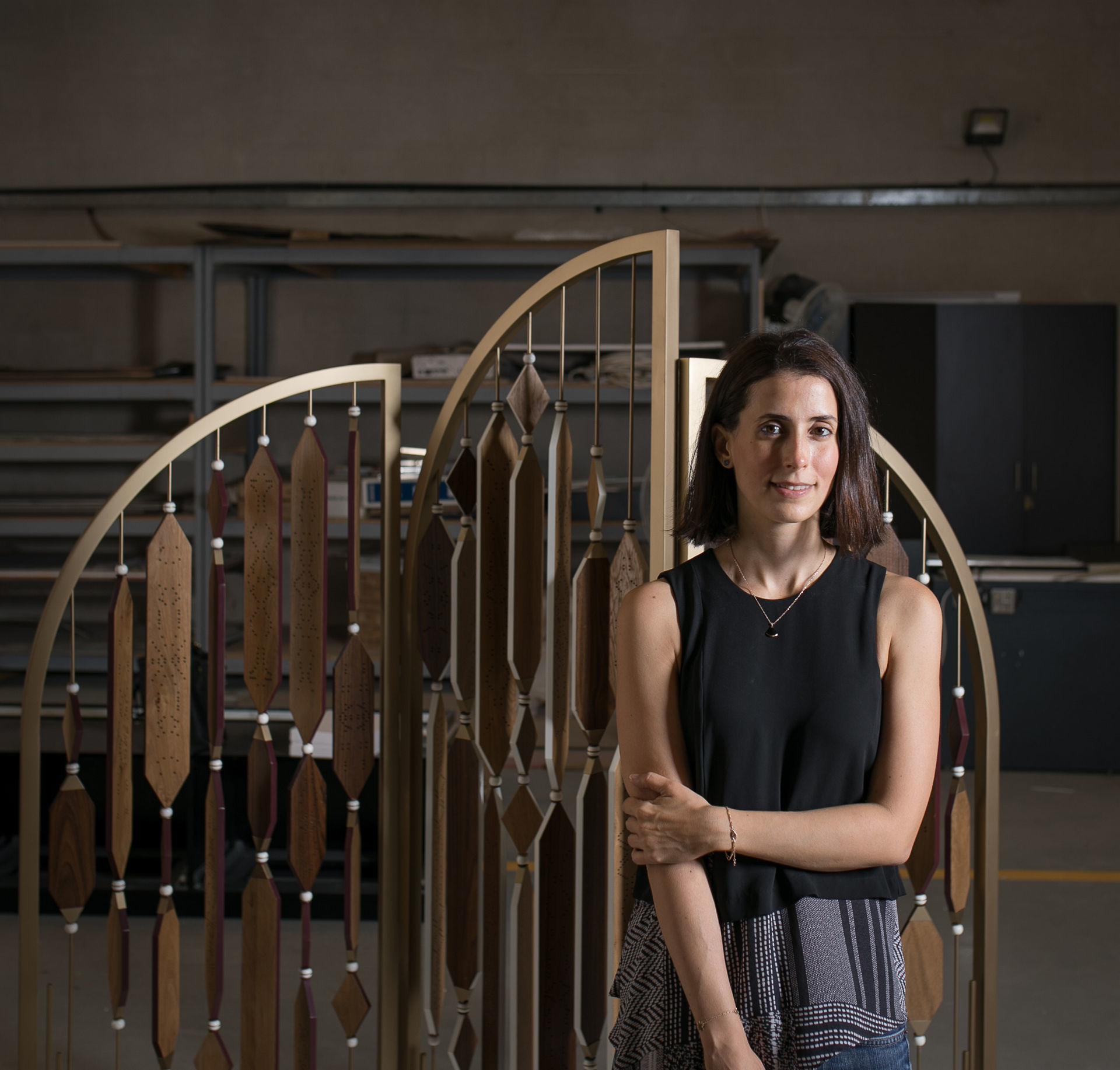 Inspired by the UAE's Year of Tolerance, graphic designer Yara Habib designed a tent divider that respects local traditions for culture, openness and privacy.