Broadway Interiors has picked up the award for the Best Use of Lighting in Interior Design for its work on Crank at the 2019 Commercial Interior Design Awards. 
Crank, a spin-focused gym located in Dubai's Al Quoz, has been designed with special acoustic and lighting considerations to create a high-energy setting. It features a dark backdrop for ambiance paired with LED pixel controlled lighting that is fully programmable to suit the mood and tempo of each class.
"To win anything at the CID Awards is very humbling and we are very proud to have won this award," said Chris Barnes, managing director. 
"Lighting is an integral part of what we do so it's really important that we make sure that it showcases the interior the best we can," he added.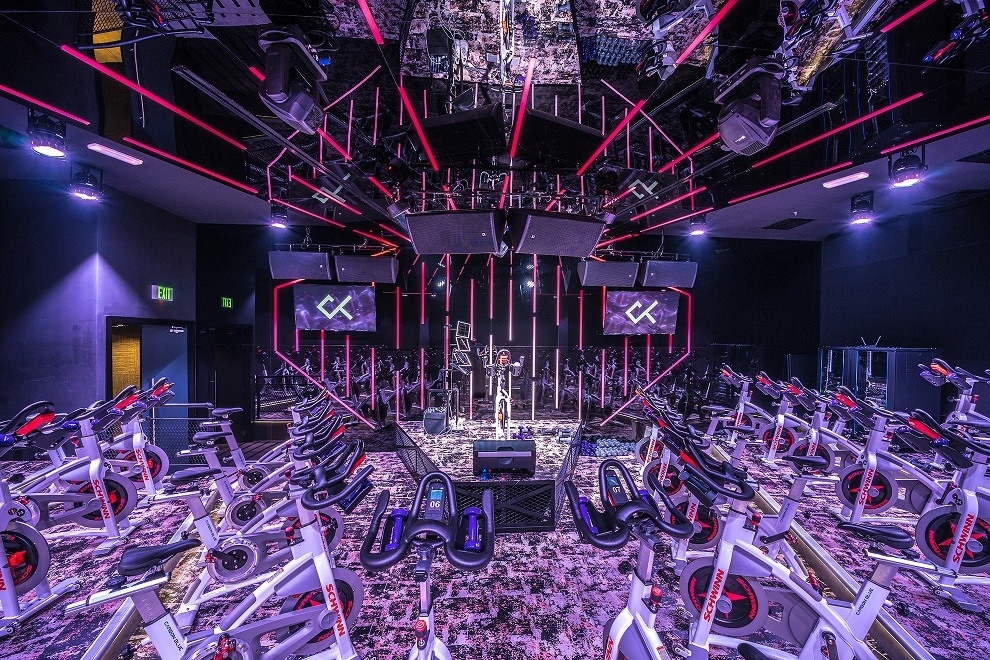 The judges praised the project creative use of lighting and technology that was specifically targeted fitness. 
Highly commended in this category is Sobe by Keane which was praised for being "rich and theatrical with a fun concept".
Other shortlisted projects included Mandarin Oriental Jumeira by Design Wilkes, Seven Gym by Edge Design + Murano Lighting, Kava & Chai DIFC by 4Space Design and Rami Jabali by Studio Bruno Guelaff.