Rabih Geha Architects has picked up its second award of the night, this time scooping the prize for Interior Design of the Year: Retail for its Images d'Orient store in Beirut at the 2019 Commercial Interior Design Awards. 
Inspired by Mediterranean architecture, the space echoes the brand's alliance of modern and ancient elements, featuring a succession of arches from the facade into the interior spaces, using a predominantly red and blue colour palette.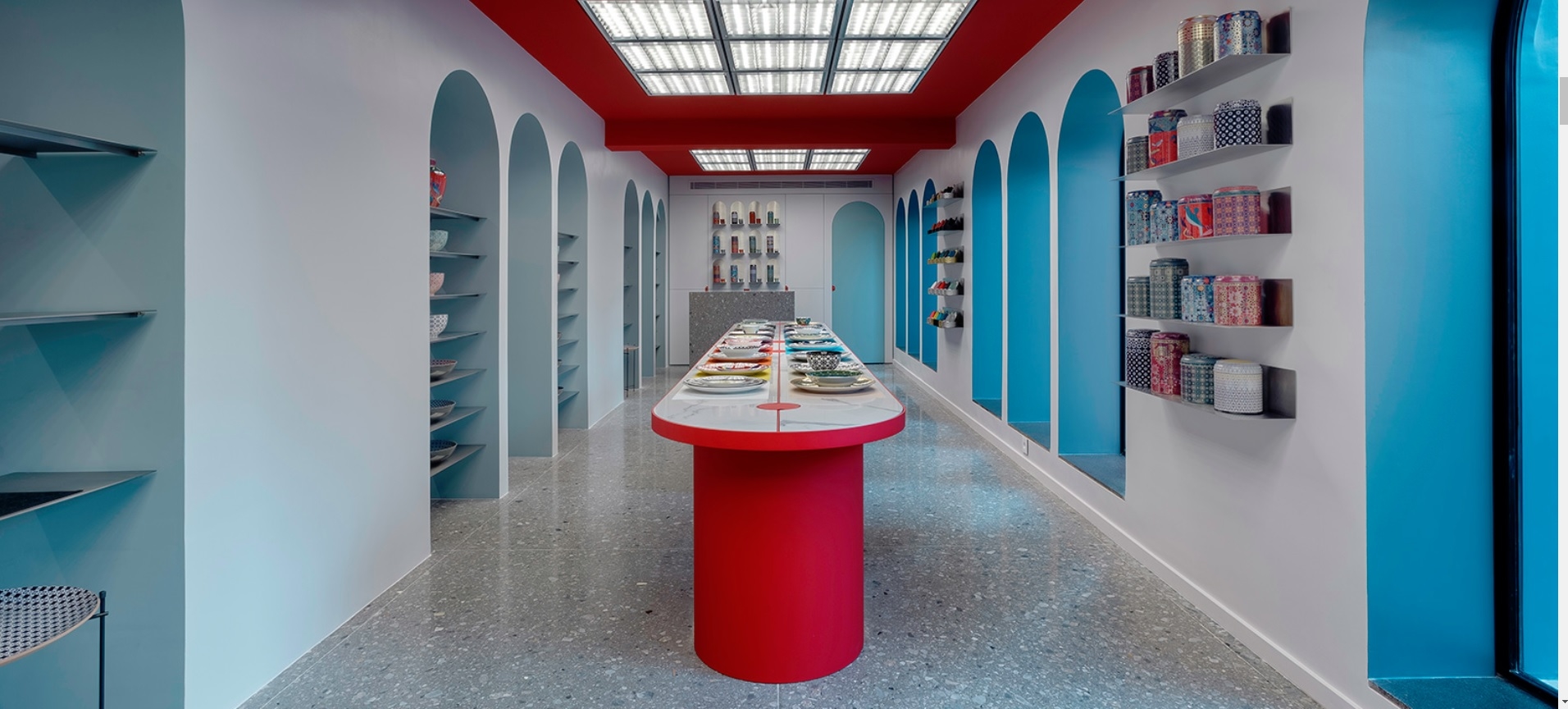 "Last year was amazing, this year it feels like I am in heaven. To win two awards is simply unbelievable," Geha told Commercial Interior Design.
"Everybody is working so hard. For the past 15 years we have been trying to bring new things to the table, new ways of approaching design, working with materials, looking at light and space, so I honestly hope that this award allows us to thrive more and achieve more."
The judges praised the project for its strong concept that identifies with its context as well as for creating a space that allows the products to equally shine. 
Highly commended in this category is Warehouse Gym by VSHD Design that was praised for its "beautiful detailing and simple materials". 
Other shortlisted projects in this category included Akin by the Beach by Anarchitect, Al Mamsha Sales Centre by Sosa, Al Huzaifa Furniture by Studio IDA, Local by Shell+Core, 1004 Gourmet by Studio EM, Warehouse Gym D3 by VSHD Design and WOW Sales Centre by Bishop Design.