Incorporating nature into urban design will be a key theme of Singapore's pavilion design at Expo 2020 Dubai.
The Asian city state has unveiled its pavilion design for the expo and explained that it will pay tribute to its ongoing journey towards "growth, sustainability and resilience".
The Urban Development Authority (URA) will lead Singapore's participation at the six-month Expo 2020 Dubai.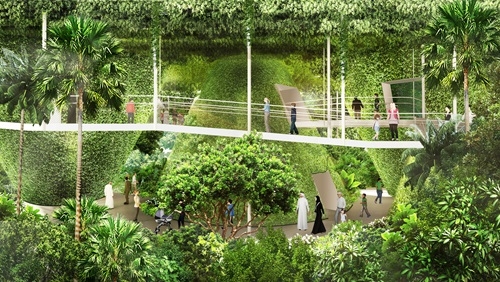 The pavilion will cover 1,550m² and said to reflect a microcosm of the city state's transformed landscape.
It aims to highlight how the tropical, urbanised island is striving towards liveability, sustainability and resilience through sophisticated smart city-style development.
Lim Eng Hwee, URA CEO, said: "The Singapore Pavilion is centred on our country's guiding ethos of sustainable growth where we can have both economic growth and a high-quality living environment.
"We invite Singapore businesses and organisations to play a part in realising the Singapore Pavilion and reach out to a global audience in the dynamic [Middle East, Africa and South Asia] region."