T.ZED Architects has completed the interiors of a Japanese Tapas restaurant in Kuwait City, merging elements of Japanese design with local public dining customs.
In response to the culture of privacy in Kuwait and the wider Gulf region, Ora includes private dining rooms with independent access, alongside a public social dining experience as well as niches for more intimate dining.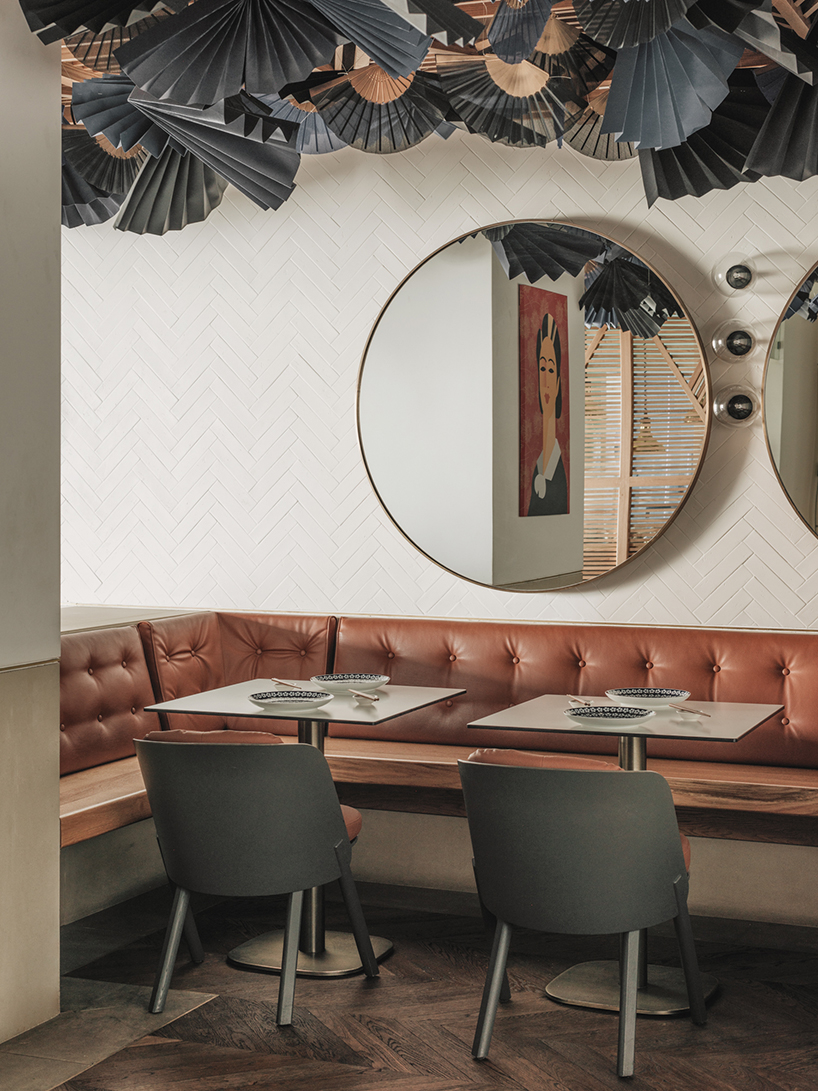 The restauarant has been divided into three main parts including an entrance and exhibition space, daytime dining area and an evening dining area. The day time dining and waiting areas have been set at the front of the restaurant, open to the public eye on street level. The more private evening dining area and rooms are located further back and face an open plane as well as the Kuwait City skyline.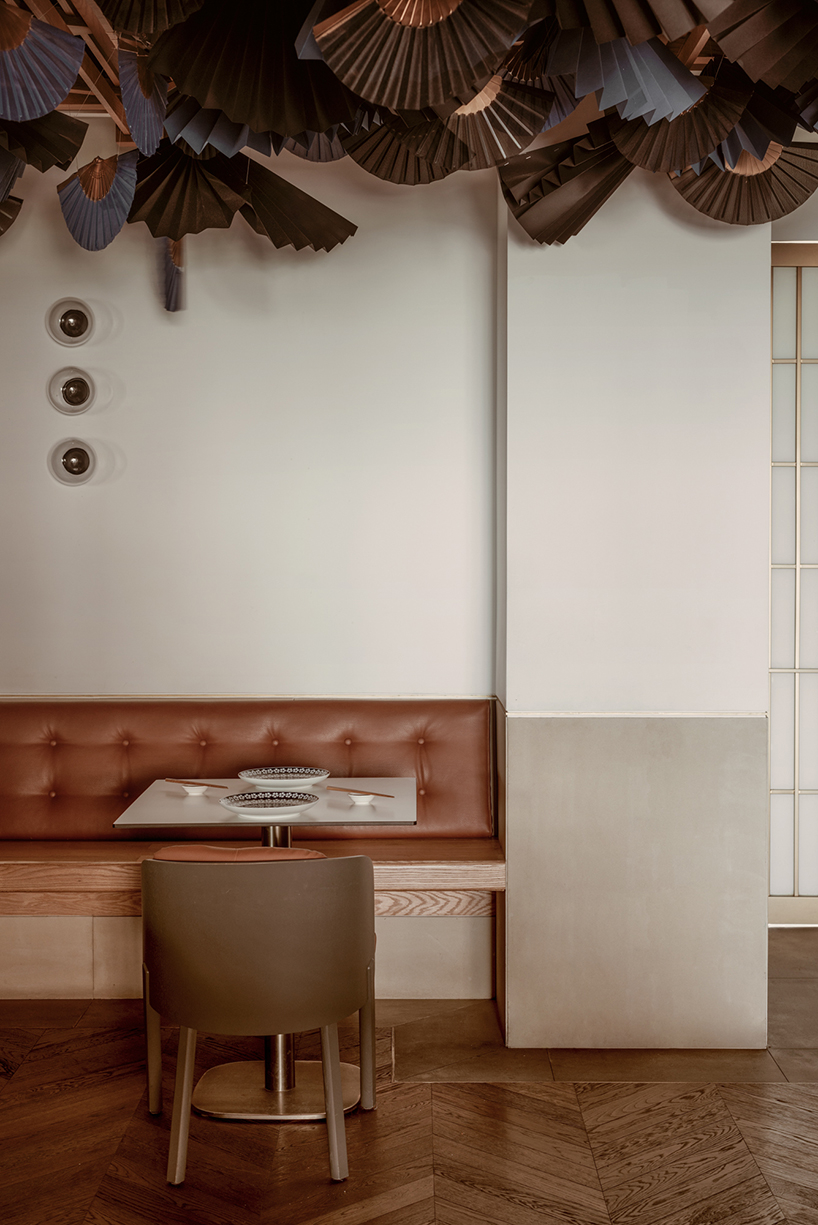 The two different dining offerings can be transformed through the use of the sliding, pivoting, and bi-folding panels that offer versitality to the space to control the level of privacy while offering a nod to the foldable screens commonly found across Japanese interior spaces.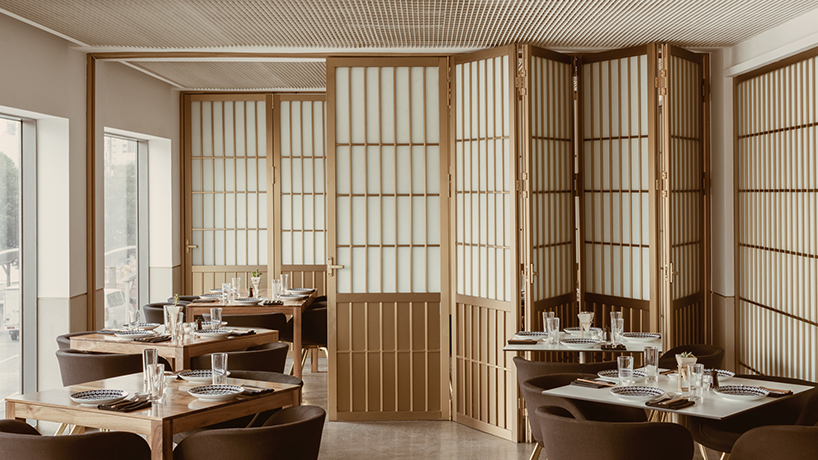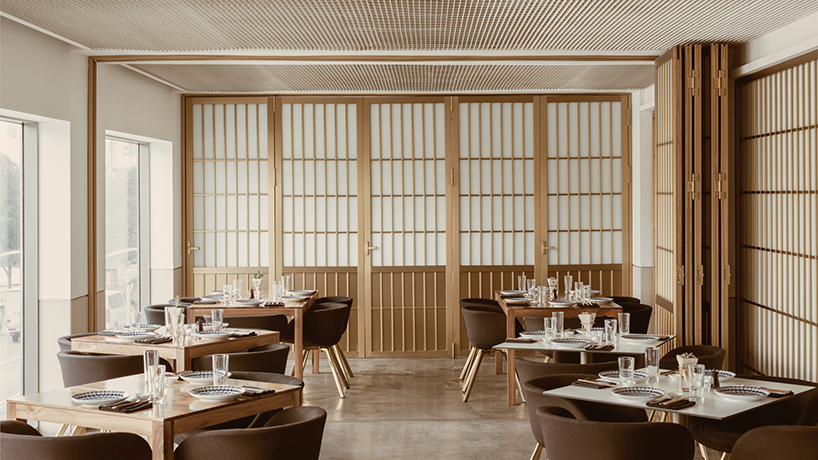 The material selection and colour palette was chosen to reflect contemporary Japanese interiors, while still remaining suitable to the local context consisting of natural timber, sandstone, marble clay and brass - which is revealed in the aggregates in the concrete flooring, as well as in various cracks across the space, taking inspiration from kintsugi, the Japanese art of repair.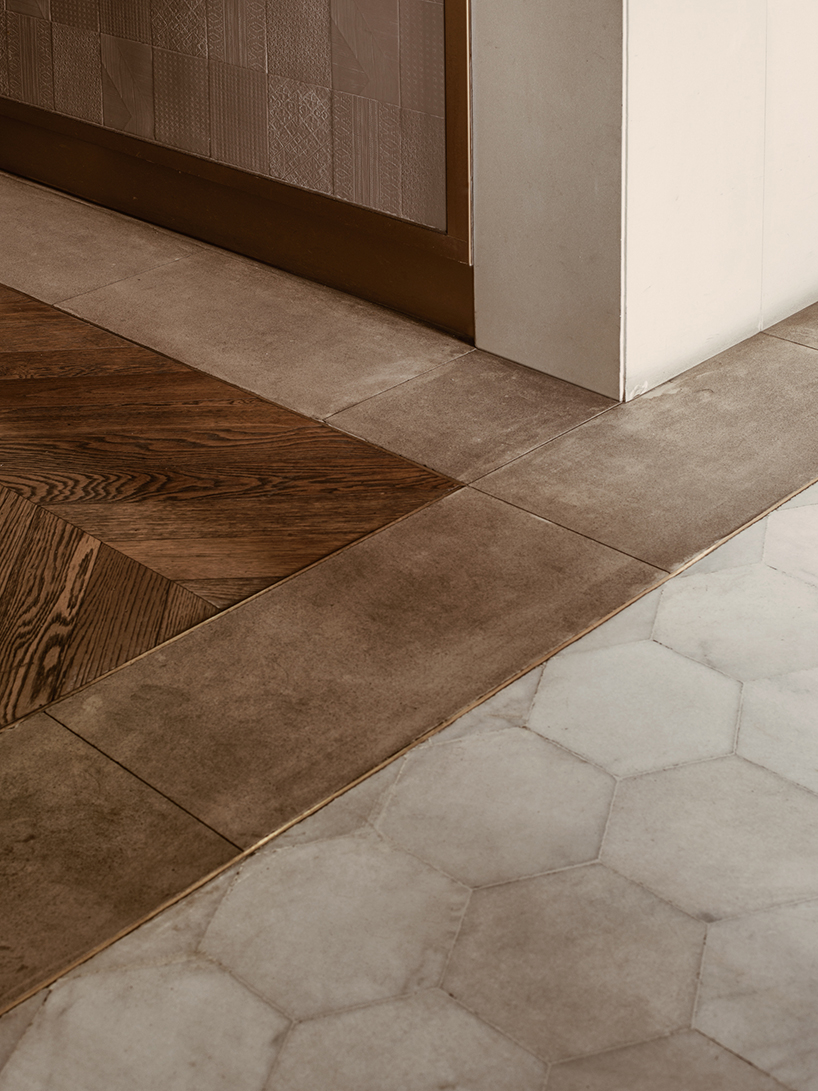 The ceiling has been lined with an ash timber suspended structure in the daytime dining area, woven with origami fans - an interpretation of Japanese sliding screens, in addition to offerig a pop of colour and form to an otherwise monochrome colour palette. Contrastingly, the moodier private dining area features a ceiling of dark steel grating.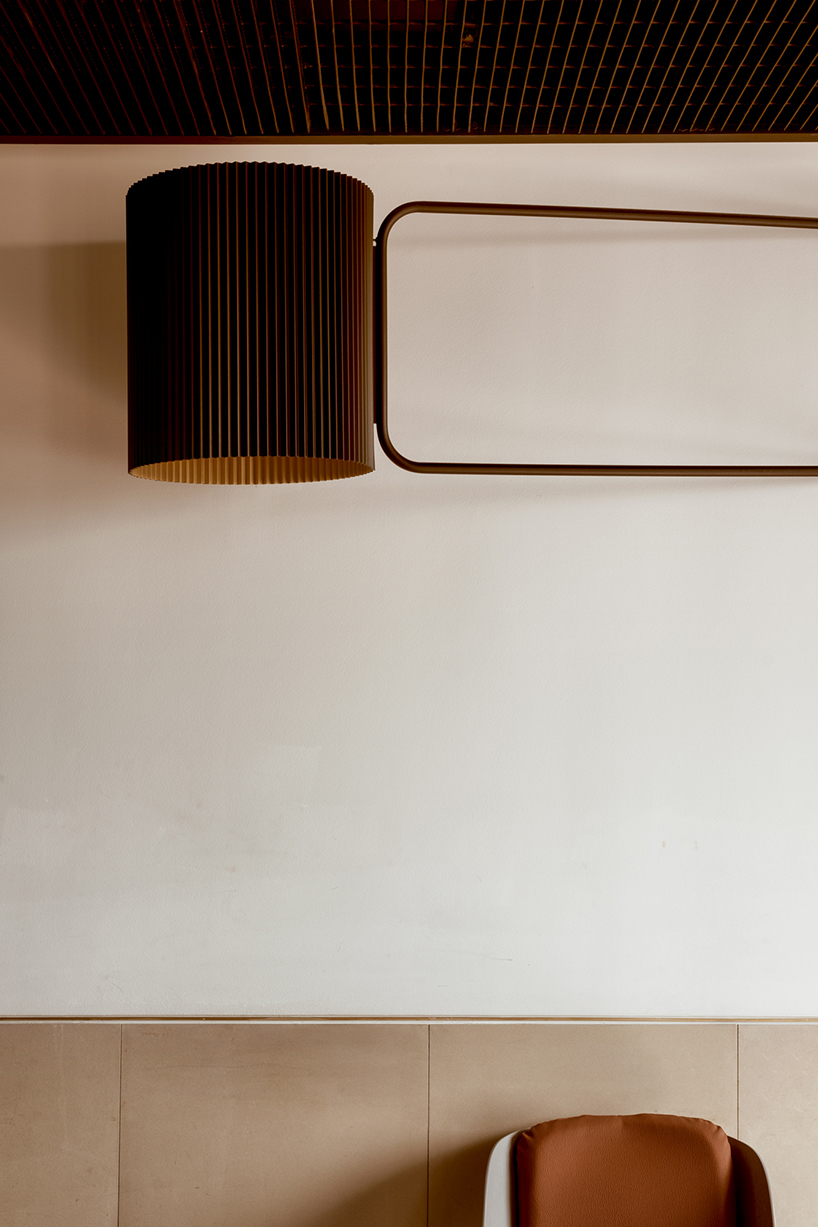 T.ZED Architects worked with Fikra Design Studio (its graphic design partner) to conceptualise Ora's colour palette and branding strategy, which was led by colour study and symbolism in Japanese culture. The result is an earthy colour scheme that is complemented by the selection of natural materials.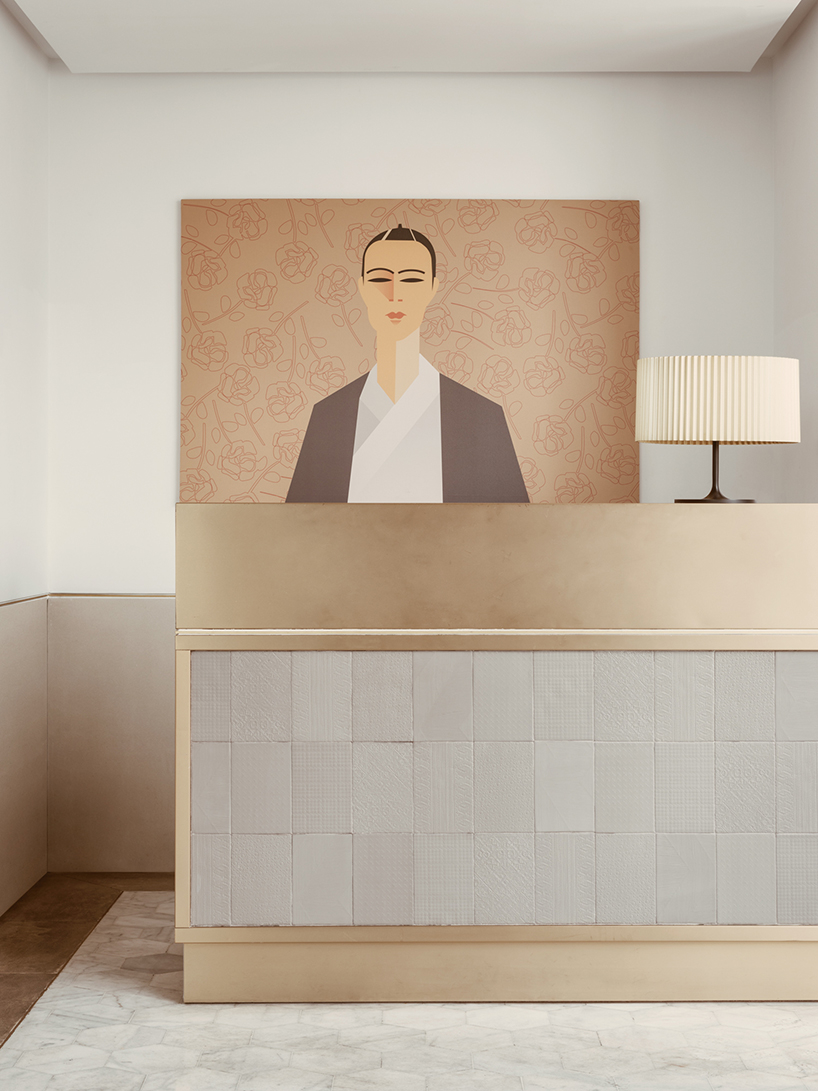 The colours from the artworks that grace the walls of the restaurant, as well as of the food, provide the accent tones the venue needs to complete its final touch.