Instanbul-based MAS Architecture Studio has been comissioned to design an installation for this year's edition of Dubai Design Week, inspired by the traditional wind towers found across the Gulf region.
Entitled Barjeel, the six metre-tall structure will be produced from layers of reclaimed cardboard, forming  windcatcher that funnels cool air to the air below. 
Embedded into the layers will be sheets of brushed aluminium to ensure stability, as well as LED strips which will illuminate at night. As a reference to the simple geometric forms used widely in Islamic architecture, "Barjeel" will transform from a circle at the base to a square on the top.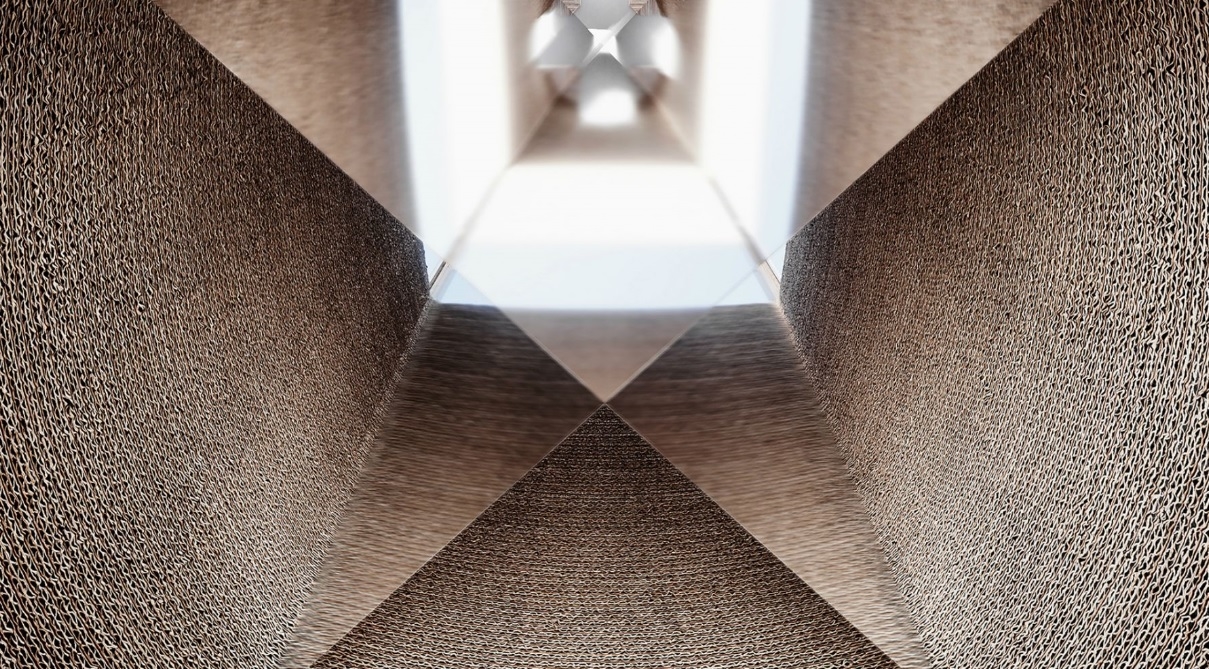 The resulting space is a three-dimensional form which harnesses passive ventilation and has maximum exposure to natural light, creating a place of rest and contemplation for visitors.
"By using readily available, recyclable materials that would otherwise be thrown away, we hope to draw attention to how we can all design responsibly, with sustainability and functionality in mind," said Kerim Miskavi, Founder and Design Lead of MAS said:We are also paying homage to regional traditions in our interpretation of the wind tower, creating a space where people can relax while interacting with the piece"
Barjeel will be on show in Dubai Design District (d3) during Dubai Design Week which will run from 11-16 October.