Dubai-based SuperFutureDesign* has completed a minimalist showroom for abaya brand The Kape, combining textured walls and natural light.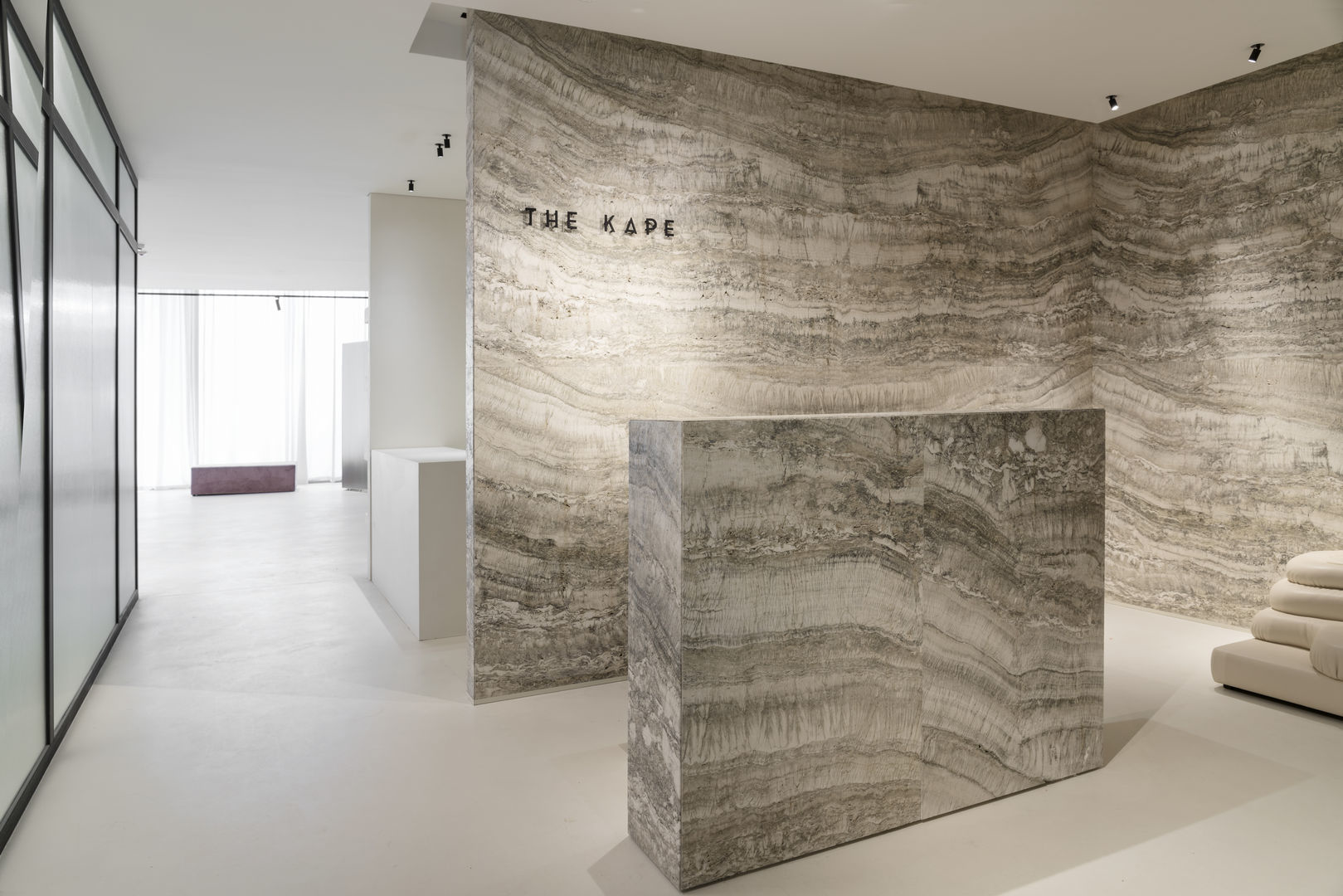 The use of light is emphasised across the project, balancing natural light pouring in through the white curtains draped across the windows and spot lights on the ceiling highlighting the various items of clothing.
The interior space offers a play on dualities, contrasting earthy masses of travertine stone with epoxy resin, seamlessly integrating the contemporary aesthetics the firm is known for, with natural elements.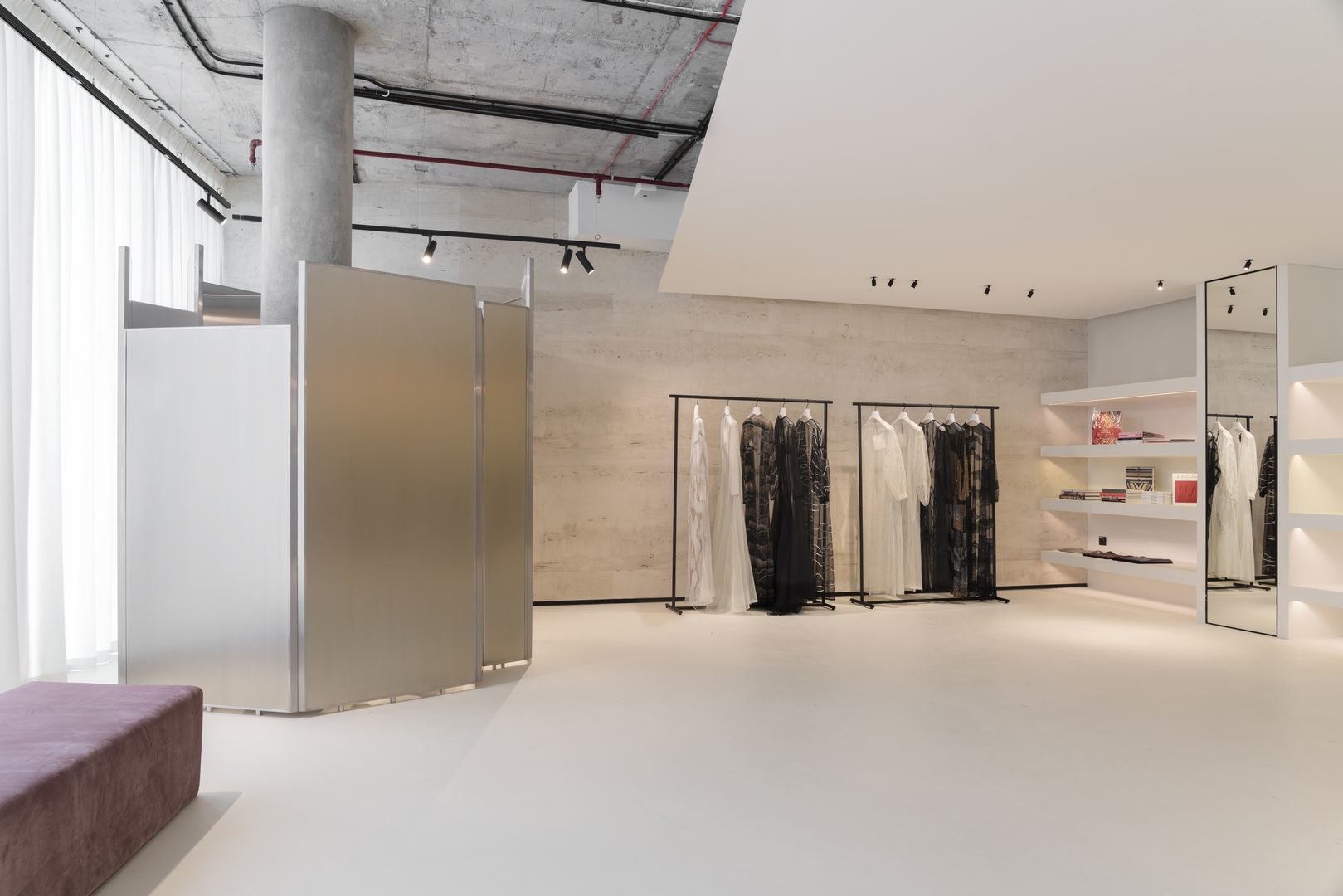 The space also includes sofas and hanging bars as well as a fitting room set up at the centre of the showroom using metallic screens with a champagne-tinted finish. The screens have been wrapped around each other in a circular, whimsical pattern, disguising a colossal pillar which was part of the interior space.
Silver travertine marble was used at the entrance of the showroom while white travertine was used inside the space.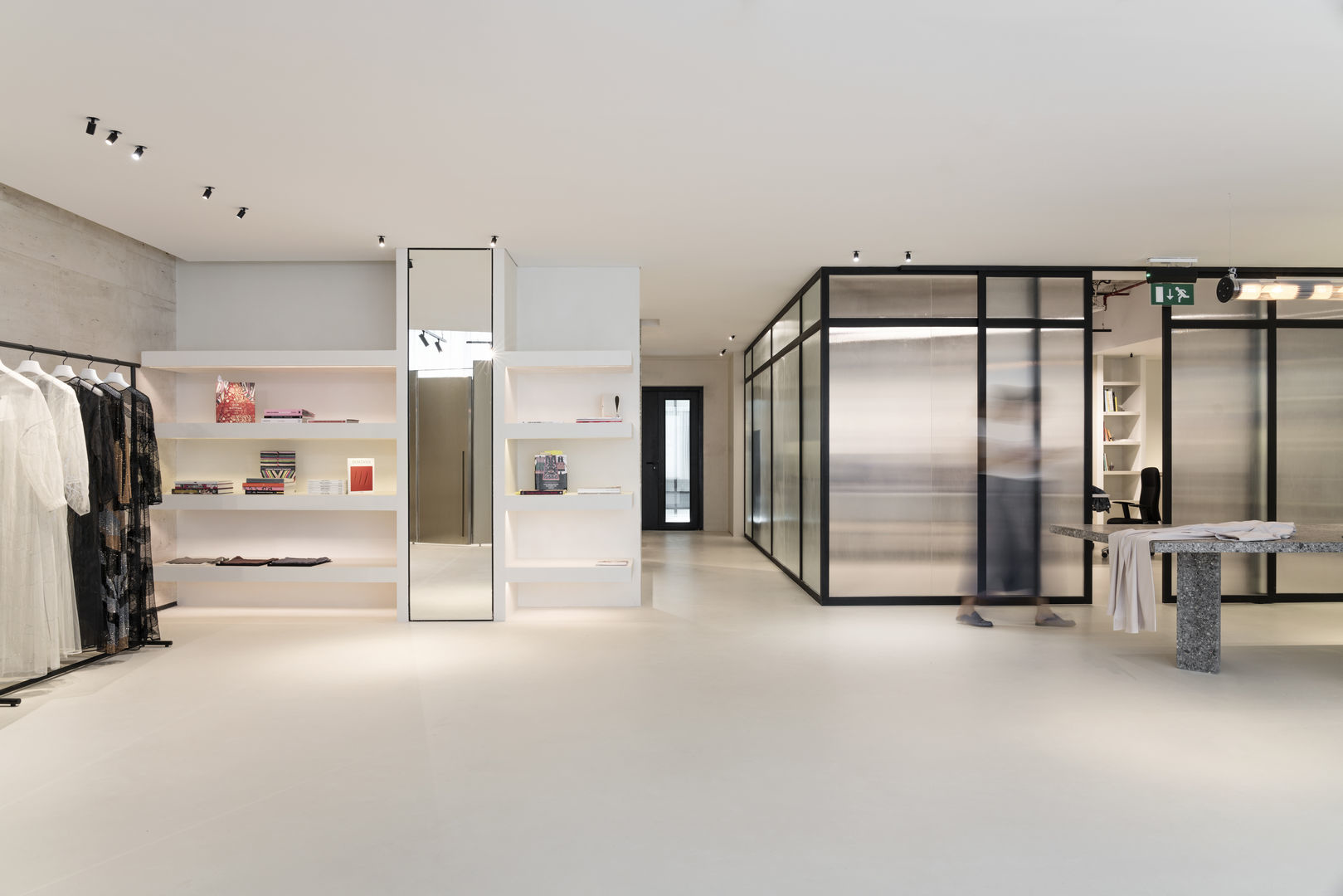 The meeting room table is a bespoke design made of Pietra D'orcia that was especially sourced from Tuscany.
Hangers and partitions both include metal black frames, adding a contemporary aesthetic in addition to the De Sede sofa that resembles terraced hills, as well as a Dominique Perrault chandelier that evokes the feelings of industrial design.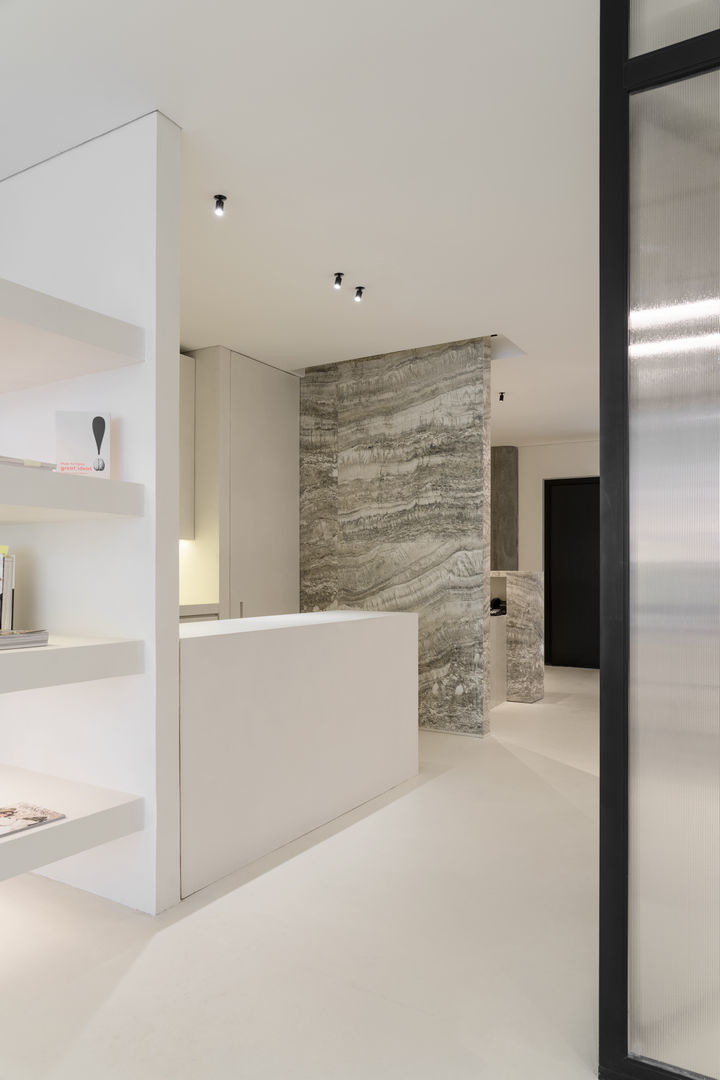 Together with champagne steel panels, ribbed glass partitioning, and flush black frames in matte metal, the delicate glistening of travertine marble lends a dewy soft appearance to the otherwise contemporary design.