Dubai-based EDGE Architects has completed The Seven Gym, which draws its inspiration from contemporary art galleries more than it does from sport and fitness centres.
Located in Al Manara Road, The Seven Gym is a high-end elegant place to burn calories, build muscle, drink smoothies, and enjoy views of the Burj Al Arab, according to the designer.
In keeping with its modern brief, the gym has a rose gold reception desk, handcrafted concrete tiles, and a special glitter metal coating for the workout machines.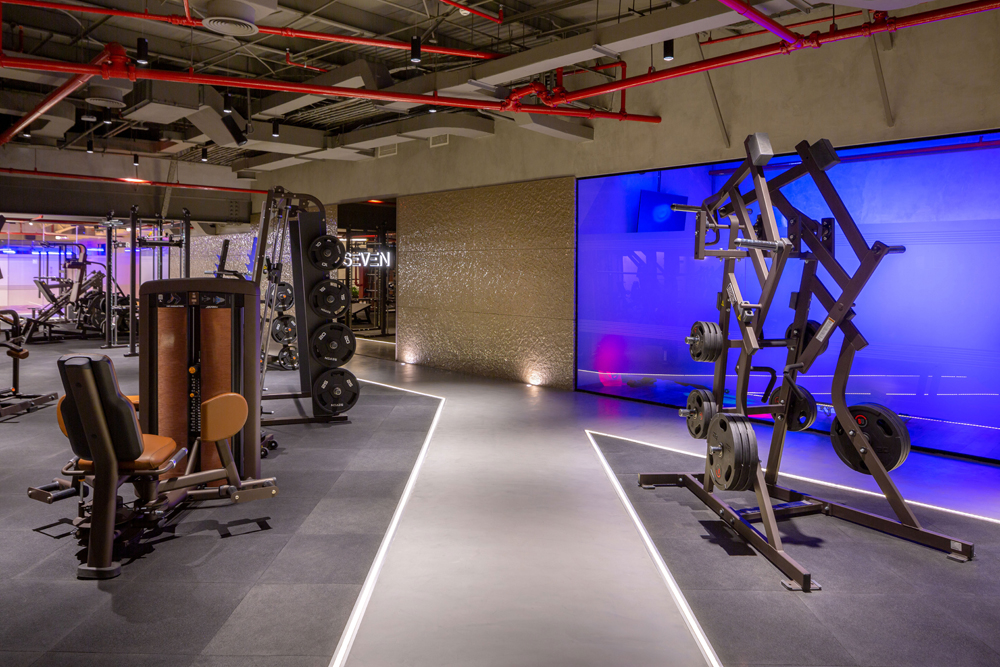 "The main goal was to give materials, colours and textures a full exposure and preserve them in a natural form. To emphasize the luxurious atmosphere, we put a particular emphasis on the details," Ali Aloulu, senior interior designer at EDGE Architects, said.
EDGE created bespoke metal-coated lockers for the gym and its design inspiration for the high-end gym comes through with a blend of finesse, ruggedness, and fun.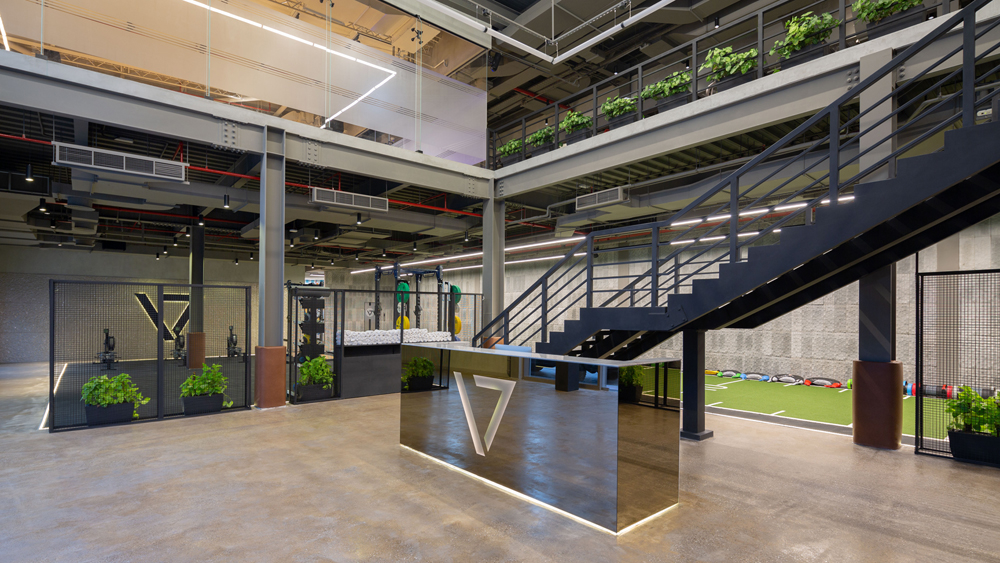 "The design of The Seven Gym is unique, enriched with a touch of luxury, which creates an extraordinary blend of finesse and roughness. We are lucky to work with clients whose goal is to establish a new standard in what the industry offers," added EDGE Architects' senior interior designer, Milica Jevtovic.