The interior design behind the Waldorf Astoria Dubai International Financial Centre has been revealed, taking inspiration from iconic architecture, lifestyle and mid-modern style of the 1960s. The hotel is set to open later this summer. 
The interiors have been designed by American architecture and design firm  Smallwood, Reynolds, Stewart, Stewart (SRSS), while Dubai-based LW Design Group handled the design for the two main dining and social venues in the hotel; Bull & Bear and St Trop.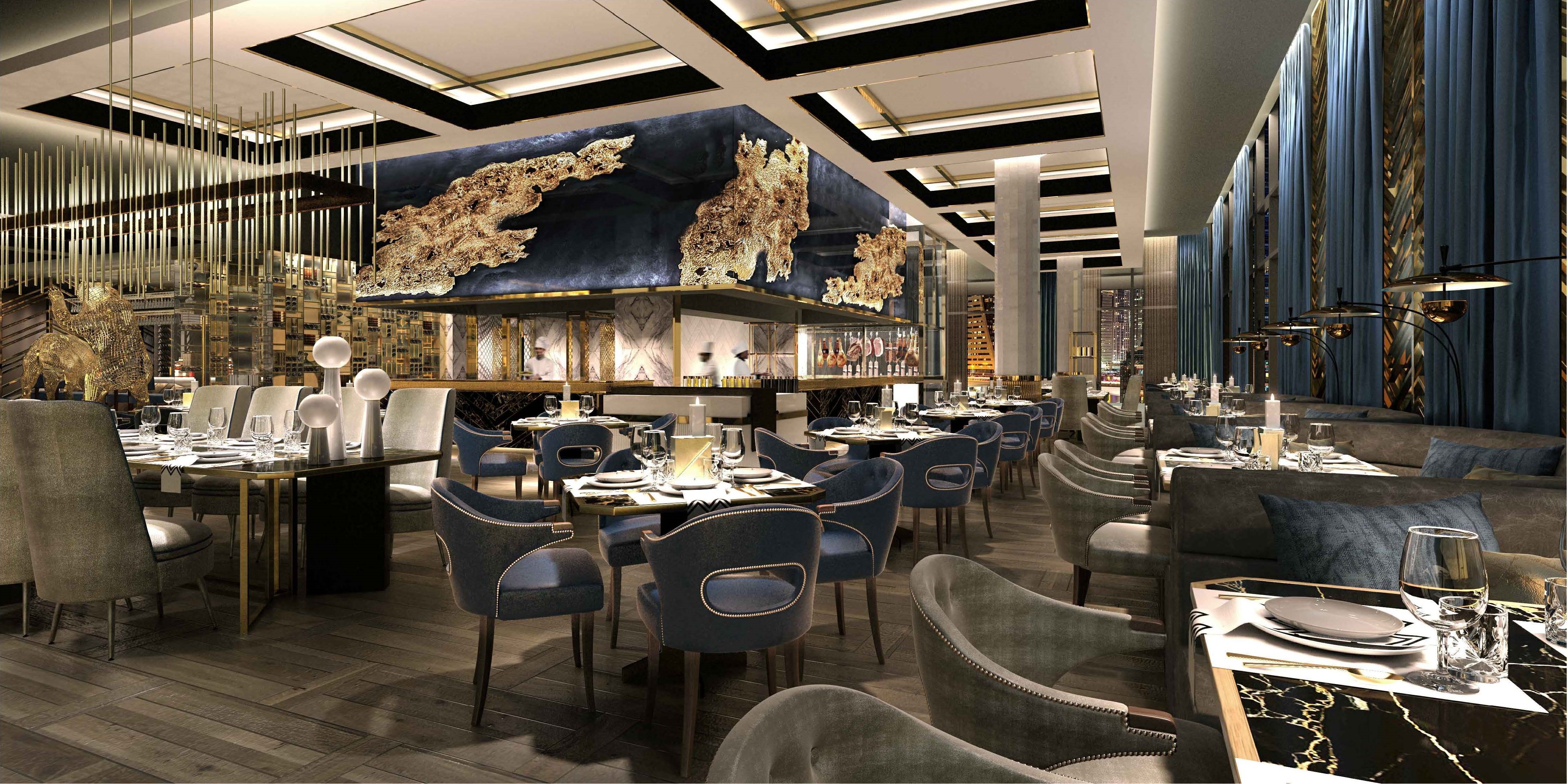 "The hotel's design has been heavily influenced by the 1960s – a revolutionary movement, pioneered in New York, when new ideas flourished and people dared to experiment. We wanted to honour this decade with every line, shape, colour and form, with the hope that our guests will have the opportunity to experience an era gone by," said Victor Chalfoun, general manager for Waldorf Astoria DIFC.
The elegant interiors will take guests back to the 1960's "Mad Men" era – when New York city brimmed with a unique energy, and bustled with ambitious personalities. 
Set across the 18th to 55th floors of the Burj Daman development, the building style is reminiscent of Madison and 5th Avenue in New York during the late 1950s and early 1960s.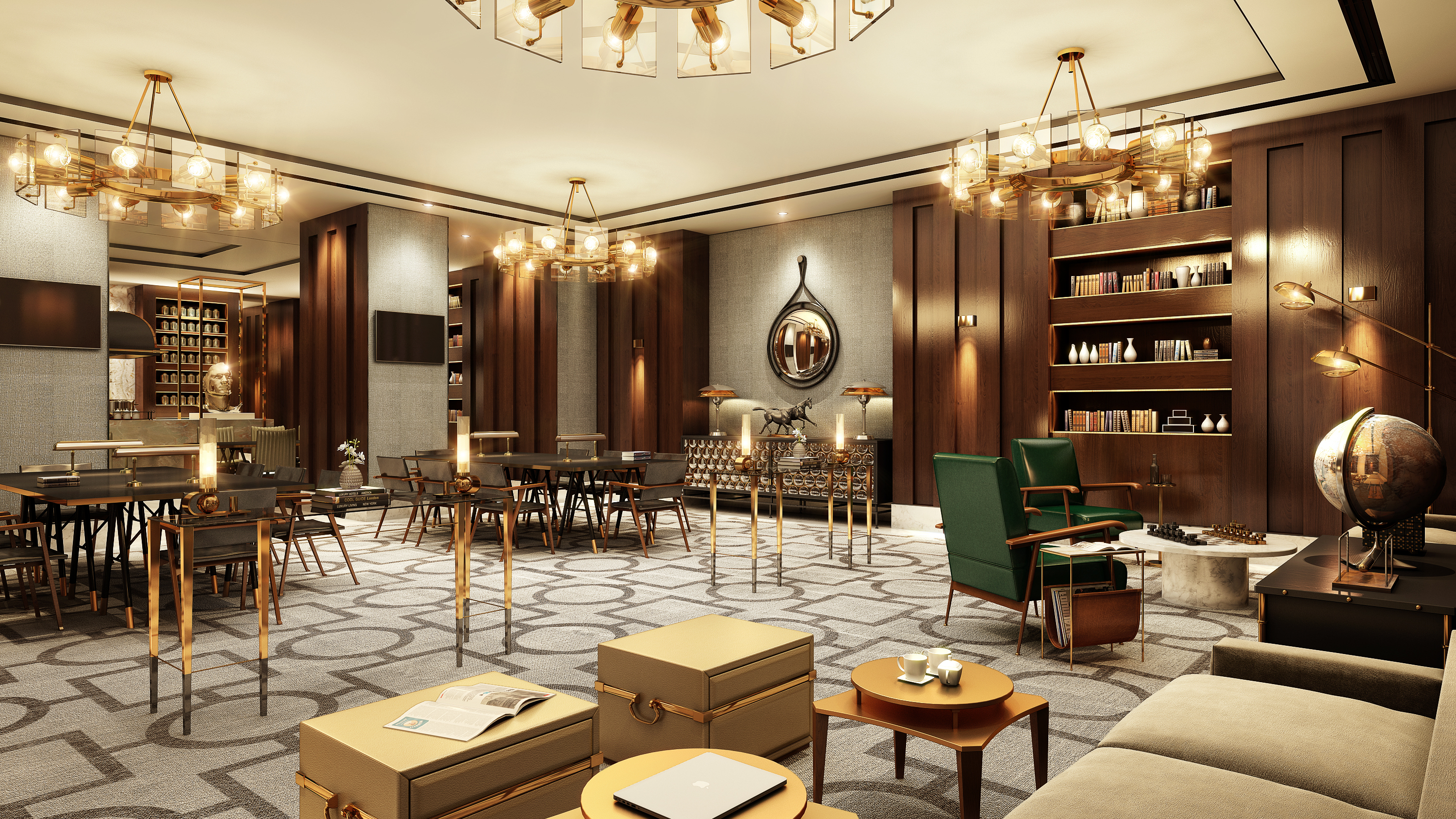 Embracing the personality, panache and elegance of this period, the ultra-modern structure bears clean lines and crisp architectural elements which evoke a subtle glamour.
Complementing the minimalist furniture and multifunctional design is a mix of materials handpicked to ensure a slick, contemporary look. Marble, Ebony, Walnut, Brass and Bronze have all been used across the space to add to the "luxurious" feel of the hotel.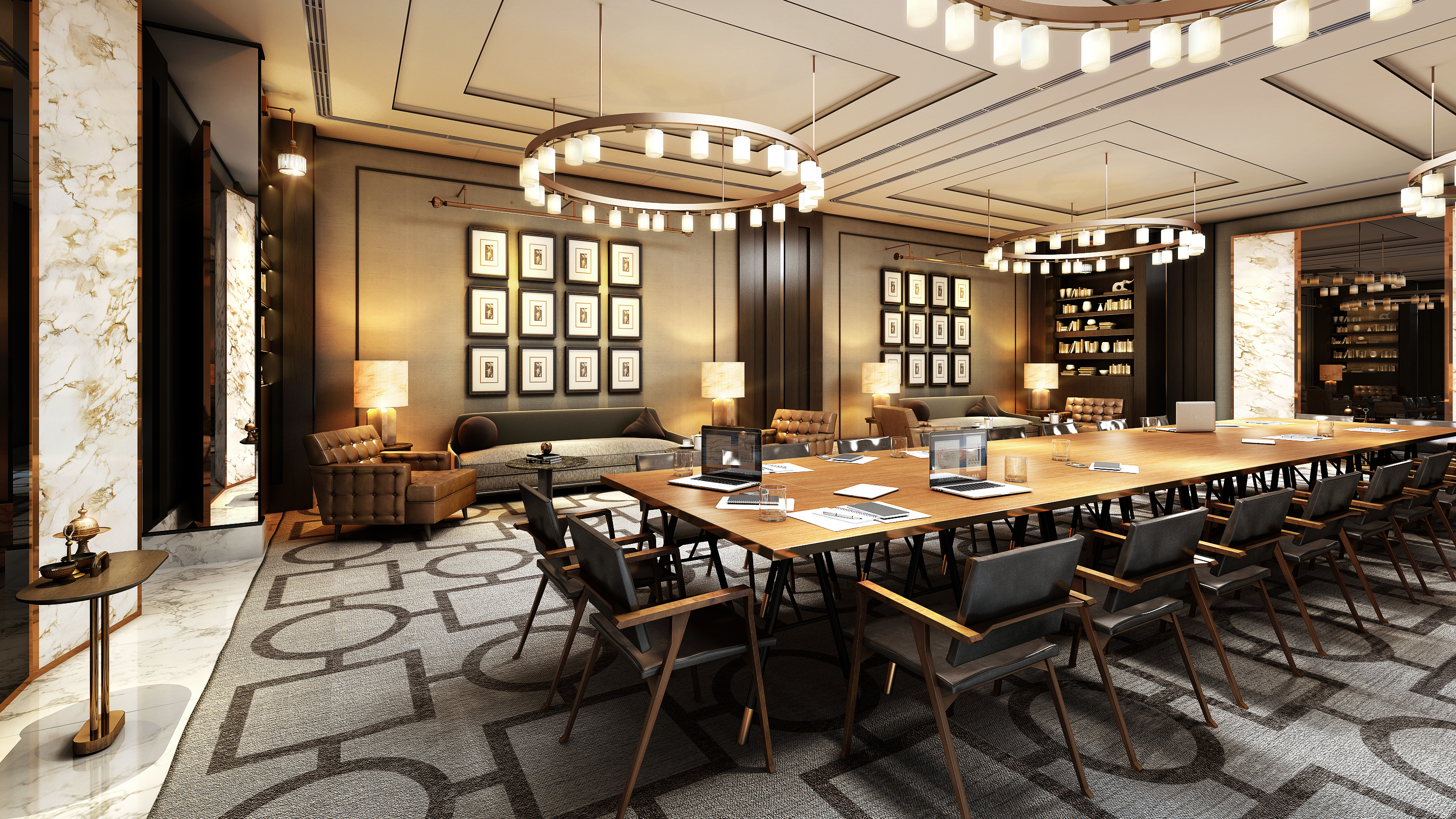 The guestrooms feature Volakas Marble together with light Oak timber finishes and Ebony trims. The dark colour scheme in the Executive and Junior Suites includes Brown Oak, Walnut and Metal Bronze to give an executive, formidable identity.
The Presidential Suite and Three Bedroom Apartments are resplendent with marble finishes that have been upgraded using Black Forest, Magma Black, Corteccia, Travertine and Ashblue, which adds a sense of intensity.
The flexible spaces, enhanced by the floor to ceiling windows, feature walls that are a mix of wood panels and textured material, enriching their contemporary aesthetic.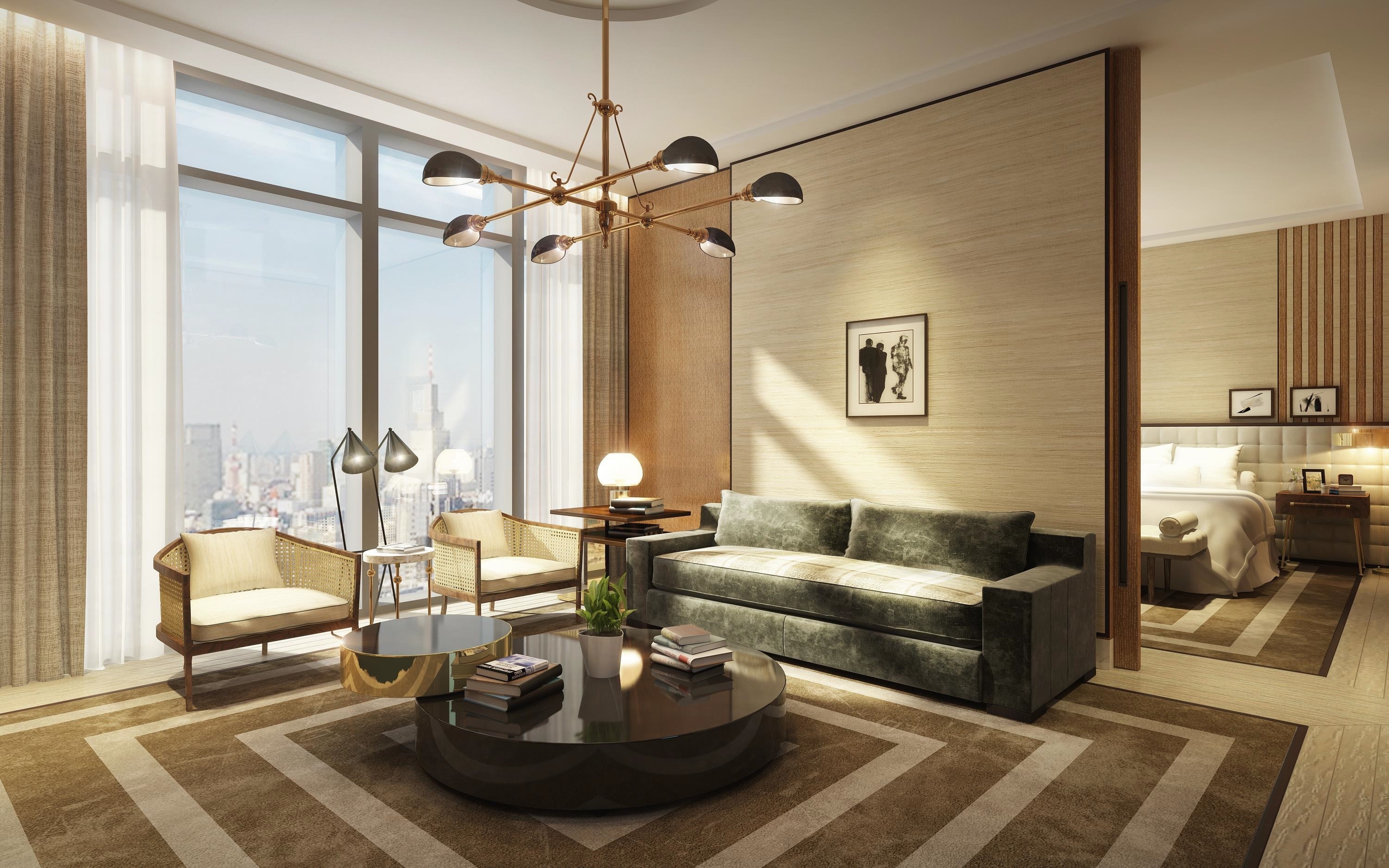 At Waldorf Astoria DIFC, the reception, restaurants, lounges, swimming pool and spa are all located across one stretch of floor, however SRSS's design layout ensures plenty of open space to mingle and discover.
Bull & Bear is the hotel's signature restaurant, which uses a rich colour palette incorporating a mix of timber, metal and leather paired with contemporary classic furniture. 
The rooftop lounge, St Trop, has been influenced by the essence of St Tropez. Timber decking inspired by luxury yachts sets the tone for a natural colour palette accented with aquatic tones The chic, contemporary and versatile furniture helps to seamlessly transform St Trop from a place to catch some afternoon sun to a space to socialise at night.
In Bull & Bear, a bespoke, striking sculpture commissioned by LW Design Group features in the show kitchen canopy, made up of layers of Liquid Metal and Tramazite whilst St Trop boasts stunning foliage screens and columns alongside chic, contemporary furniture and impressive murals behind the bar counter.
The hotel also features artworks by Lebanese artist, Imad Bechara.