The Foundry by Tinkah has created a coffee cup using a newly invented material, Ramel (sand in Arabic), formed using desert sand which transforms its characteristics into a moldable material.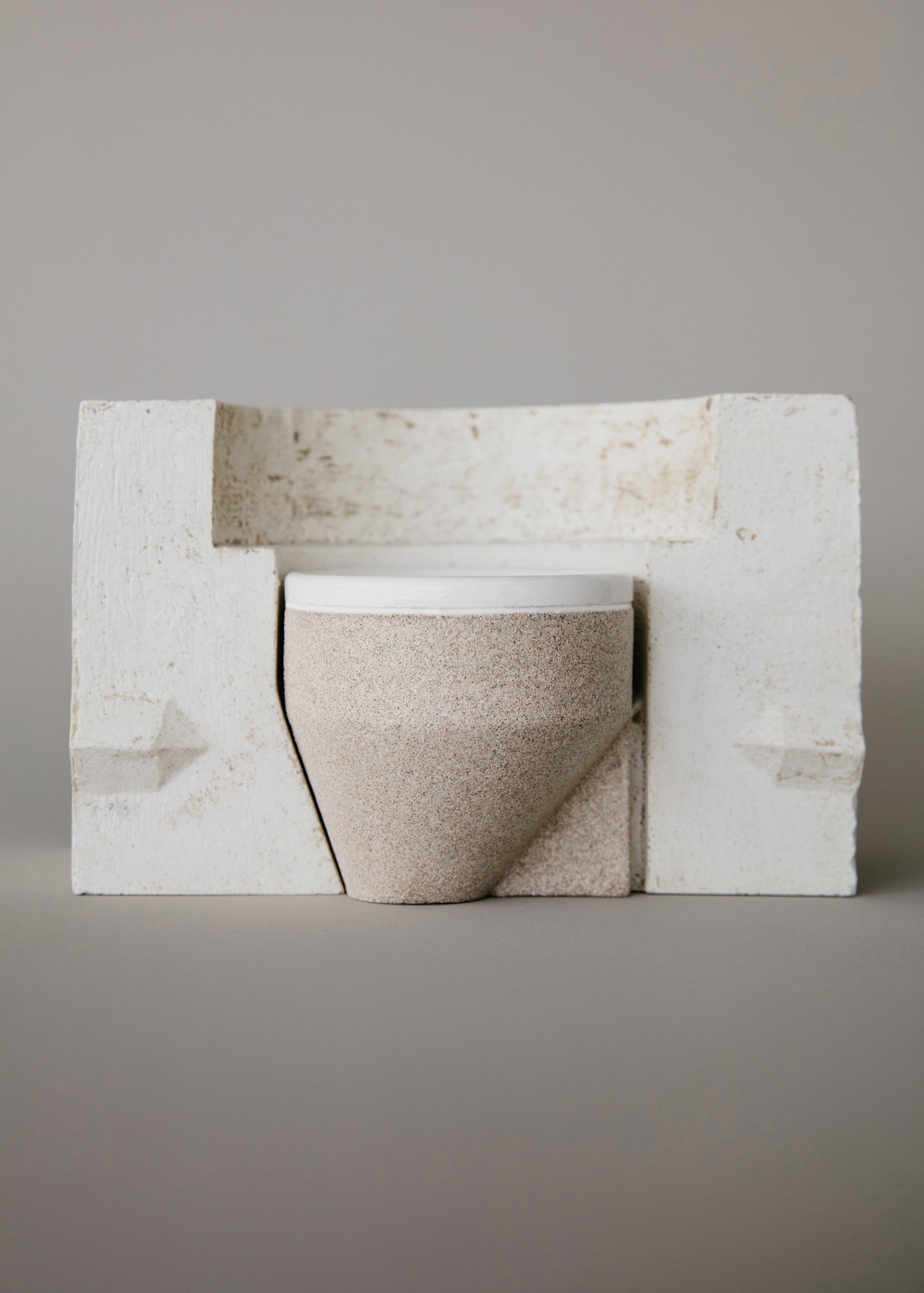 "With focus on a scalable manufacturing process, we proceeded to create a composite material the combines the visual, tactile and heat insulative properties of sand with the castability of slip ceramic," the Dubai-based team of creatives explained.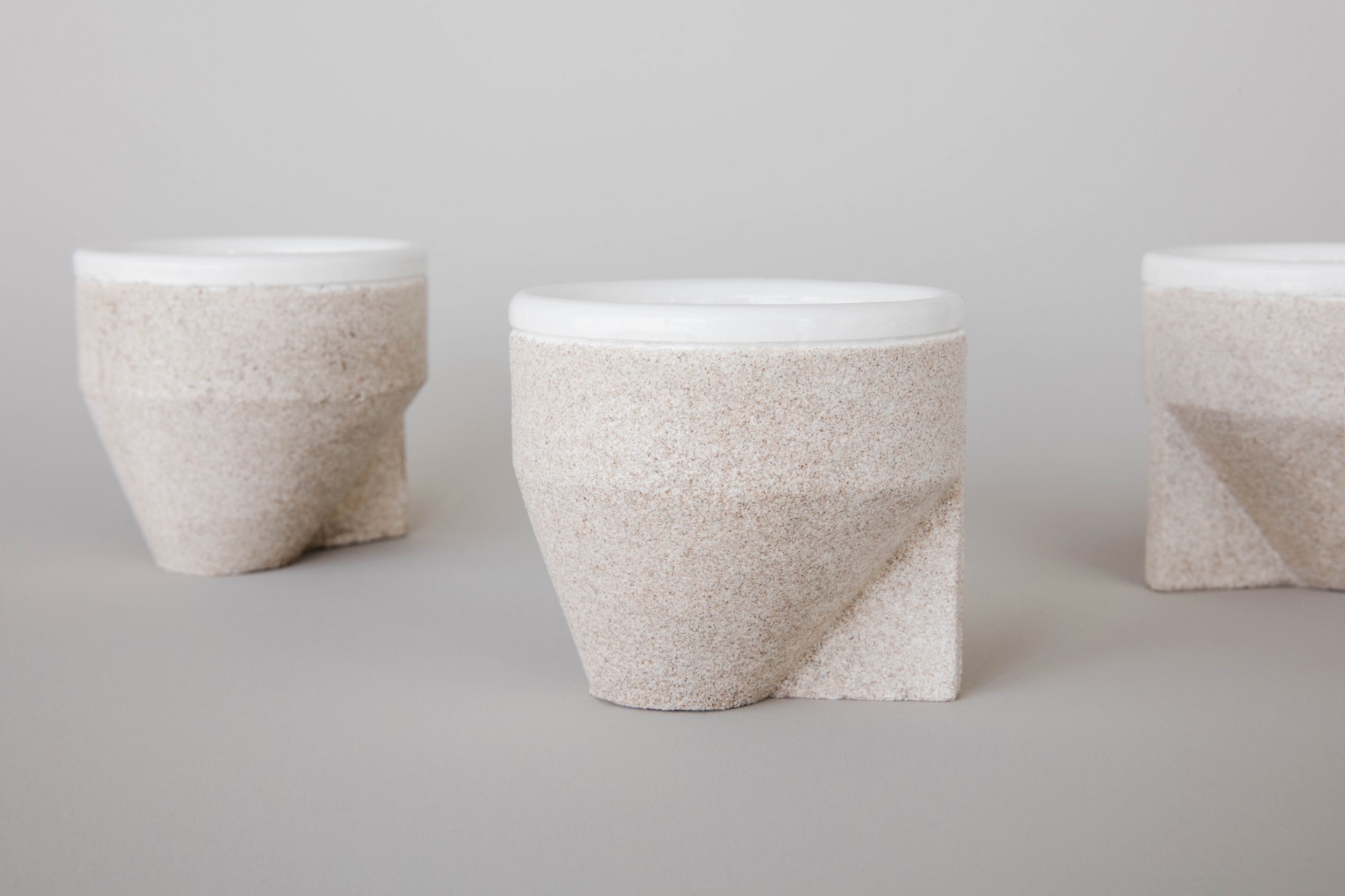 "This endeavour quickly morphed into a material science challenge with trial and error driving every decision. Iron, calcium, silica, aluminum and magnesium are just a few of the elements found in desert sand, each sample varied in composition.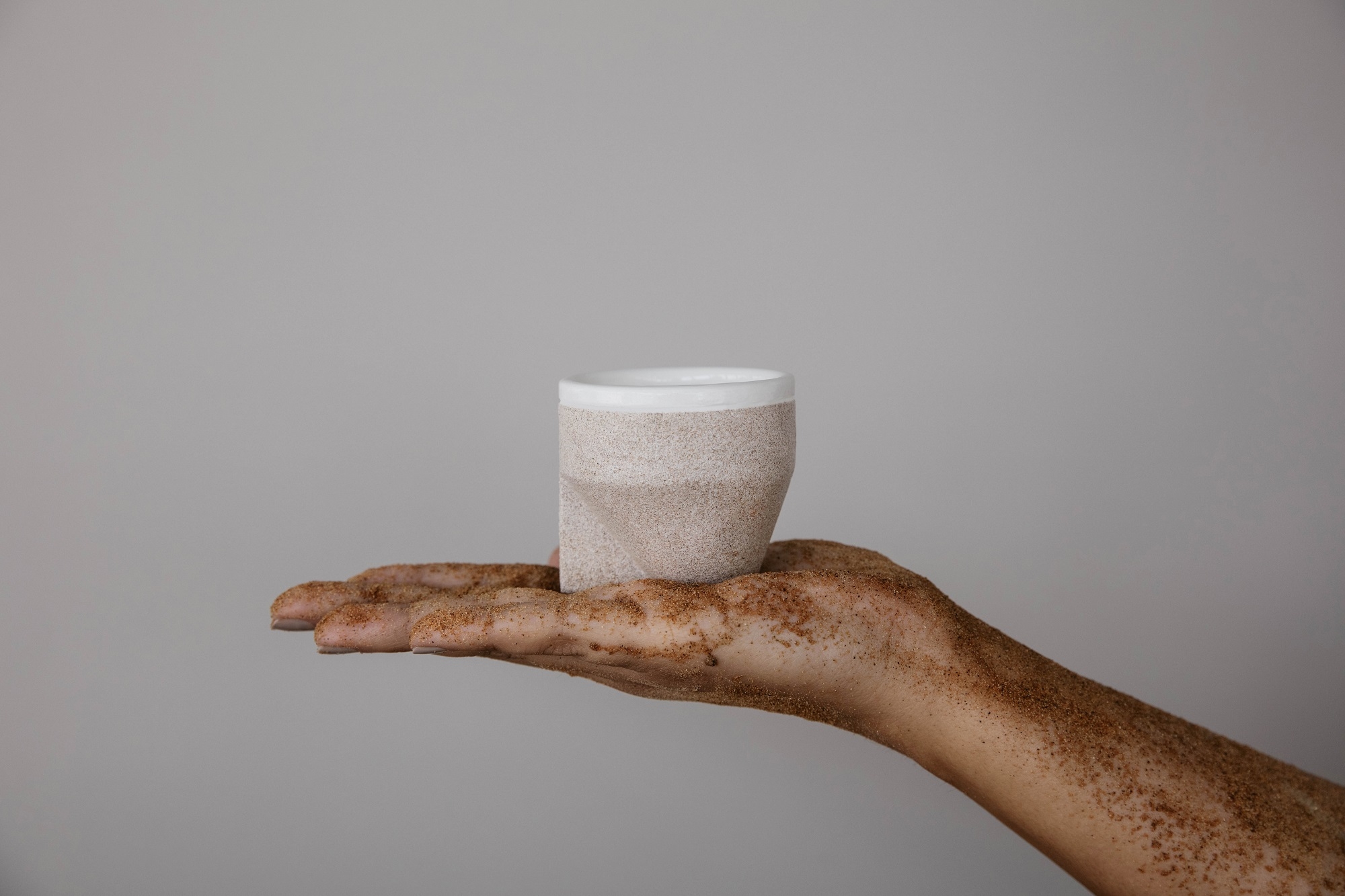 "With the process of elimination and continued experimentation, we were able to achieve promising results. Following multiple casting attempts, it was instantly apparent that traditional slip casting techniques, mixtures and firing temperatures have to be re-explored and adjusted.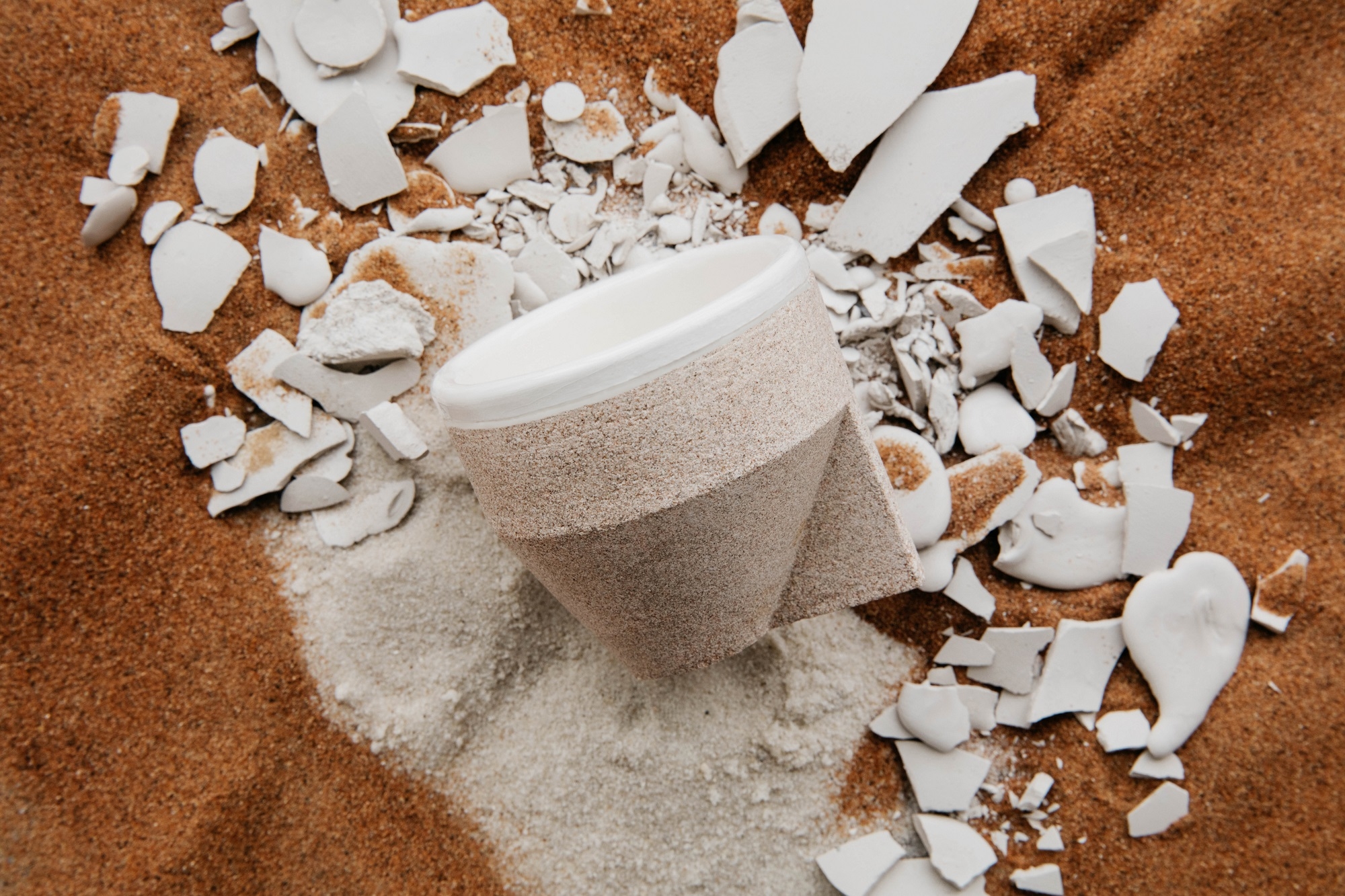 Inspired by transglobal culture, The Foundry's physical object resulted in coffee drinkware, reimagining the traditional bedouin coffee cup into one that wouldn't feel out of place serving espresso in Milan or Arabic coffee in Cairo.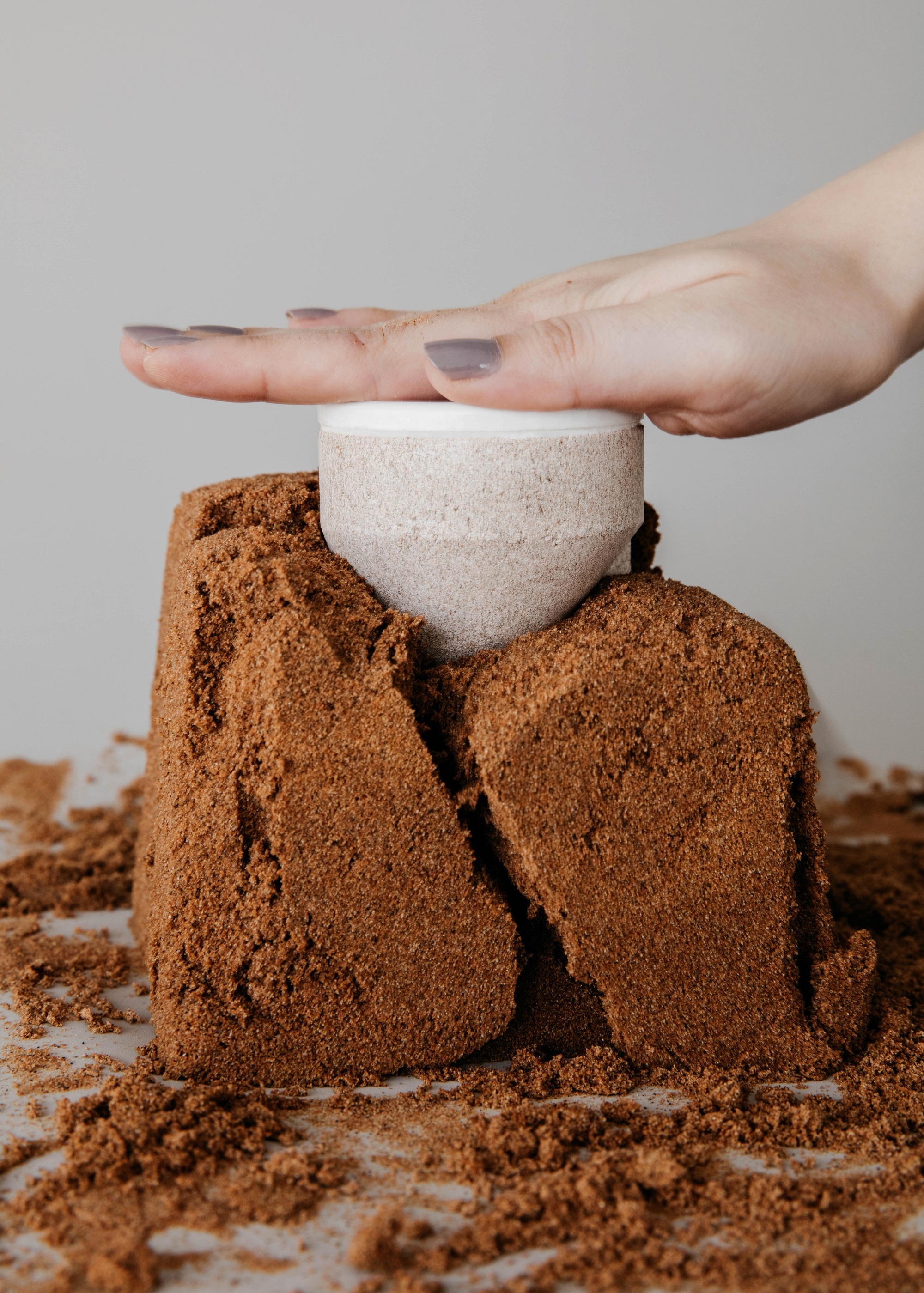 "We believe our product is the physicalization of the regions story. Historically, desert dwellers thrived in extreme conditions by utilizing the arid environment in innovative means. Ramel intends to celebrate the Middle-East's most abundant element. Day in and day out we try our best to keep the sand out. However, we aim to bring it back into our living spaces. Encapsulated within the confines of our product, sand has been given a new role and function," the designers said.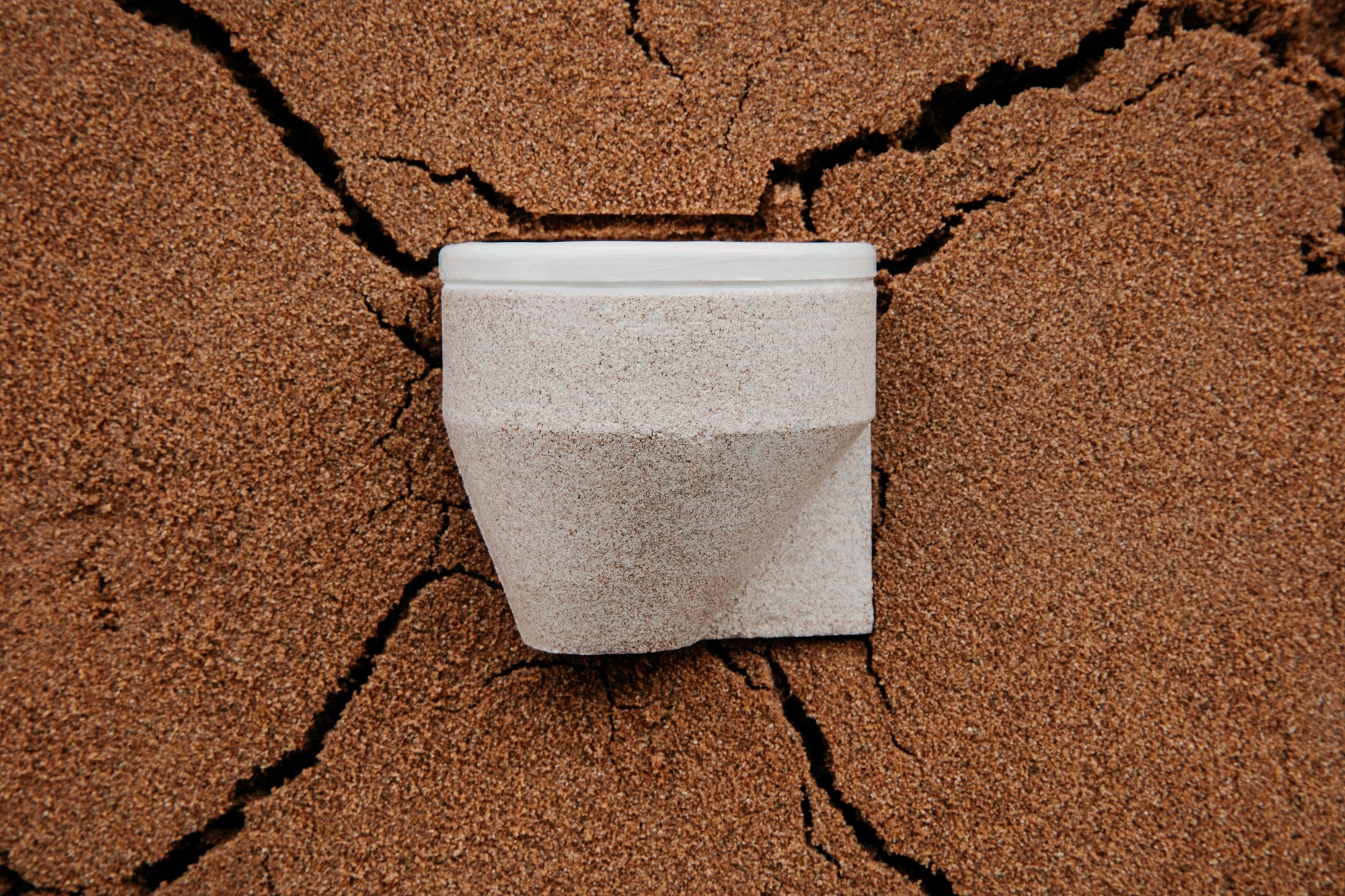 The Foundry is an inventive creative space set up by Tinkah. With experimental exploration at its core, The Foundry allows Tinkah's artists, designers, writers, creatives the dedicated environment "to defy the monotony of commercial design".
Ramel was showcased during this year's Milan Design Week, which also included works by other Middle East-based designers including Nada Debs, Pallavi Dean, and Anarchitect.