The gallery's namesake founder, Rossana Orlandi, is an icon in the design industry, and best known for the conceptual , art and design showcase venue, that provides an international platform to designers from around the world. In December 2018, the gallery launched the Ro Plastic Prize, which saw more than 300 applications from over 50 countries. The international competition aims to award designers who reuse plastic waste in the most innovative manner.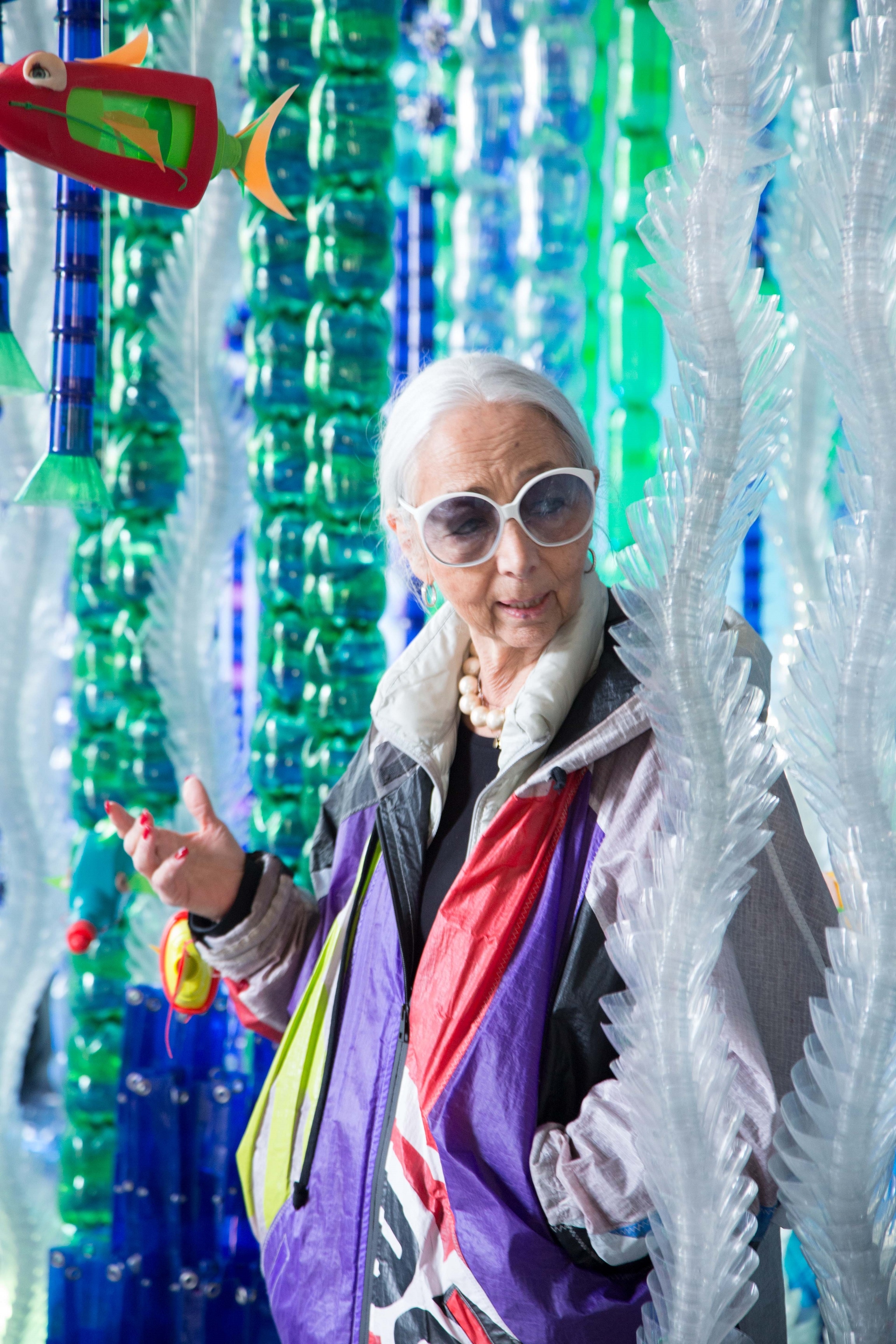 Rossana Orlandi
The winner of the competition was  announced during the 58th edition of Salone del Mobile in Milan, which concluded last week. The Ro Plastic Prize for Home Textiles was awarded to emerging designers, Hend Riad and Mariam Hazem, co-founders of Reform Studio, a practice based in Egypt designing furniture, home and fashion accessories with social and environmental causes in mind. 
Held at at at the Museo Nazionale Scienze e Tecnologia Leonardo da Vinci, it was presented by Orlandi and Giulio Bonazzi, CEO and chairman at Aquafil, an Italian company which produces nylon with sustainability at its core.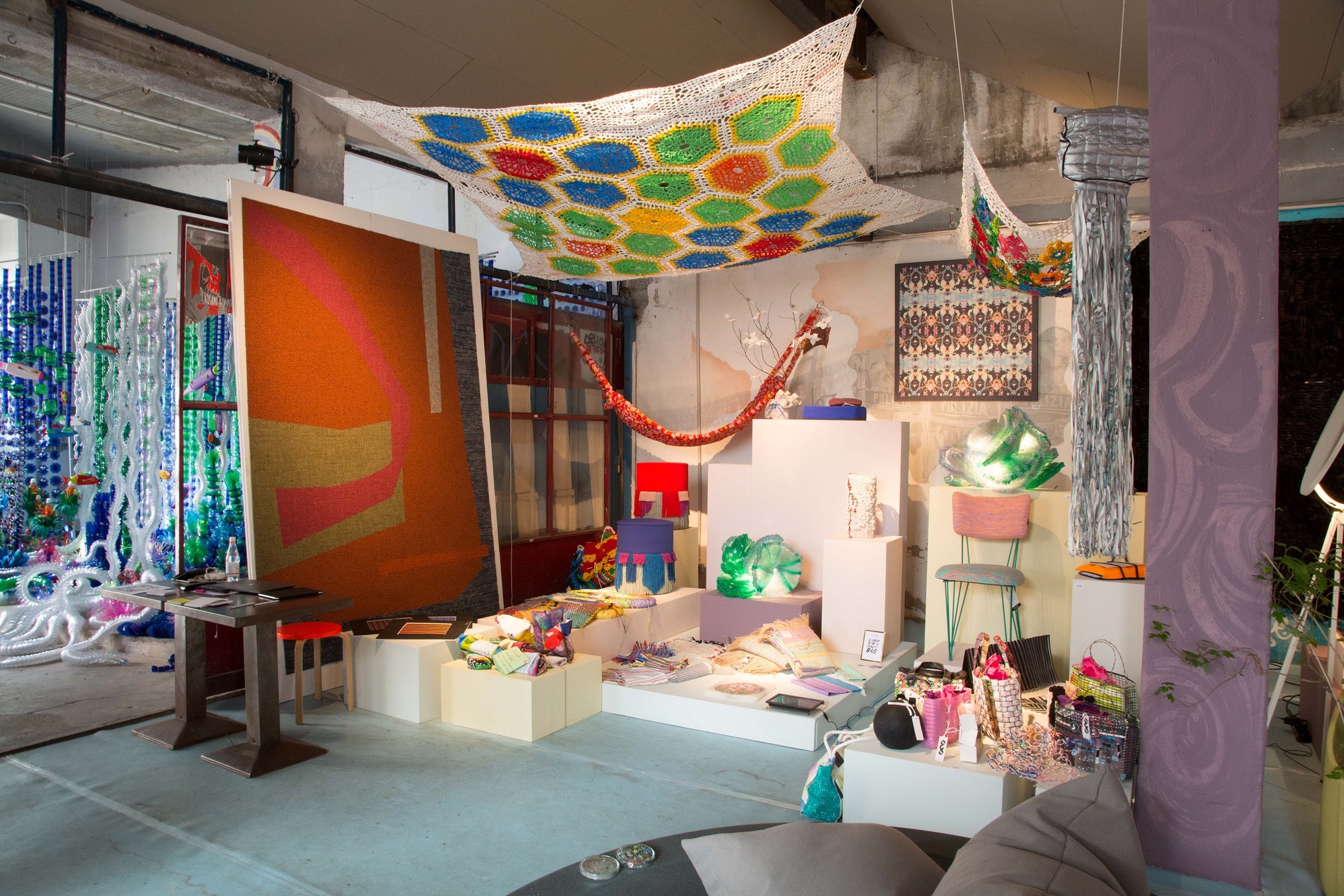 Orlandi said: "The Ro Plastic Prize asked the design community to embrace and design future-proof objects with a material that needs to find new life instead of ending up in our oceans. Only 6% of European plastic products come from recycled plastic. This project can help to improve the status quo and stimulate the international design community."
"With plastic waste being a huge problem in Egypt and across the world, we decided to create a fabric made out of discarded plastic bags blended with cotton or polyester thread. The production involves collecting, sorting, turning plastic bags into threads then weaving it on handlooms and there is unlimited potential for this beautiful material," said the designer duo. Socially, the project is also helping revive Egypt's weaving industry, encouraging craftsmanship and empowering local communities by training those at the margins of society, including women with limited resources and education.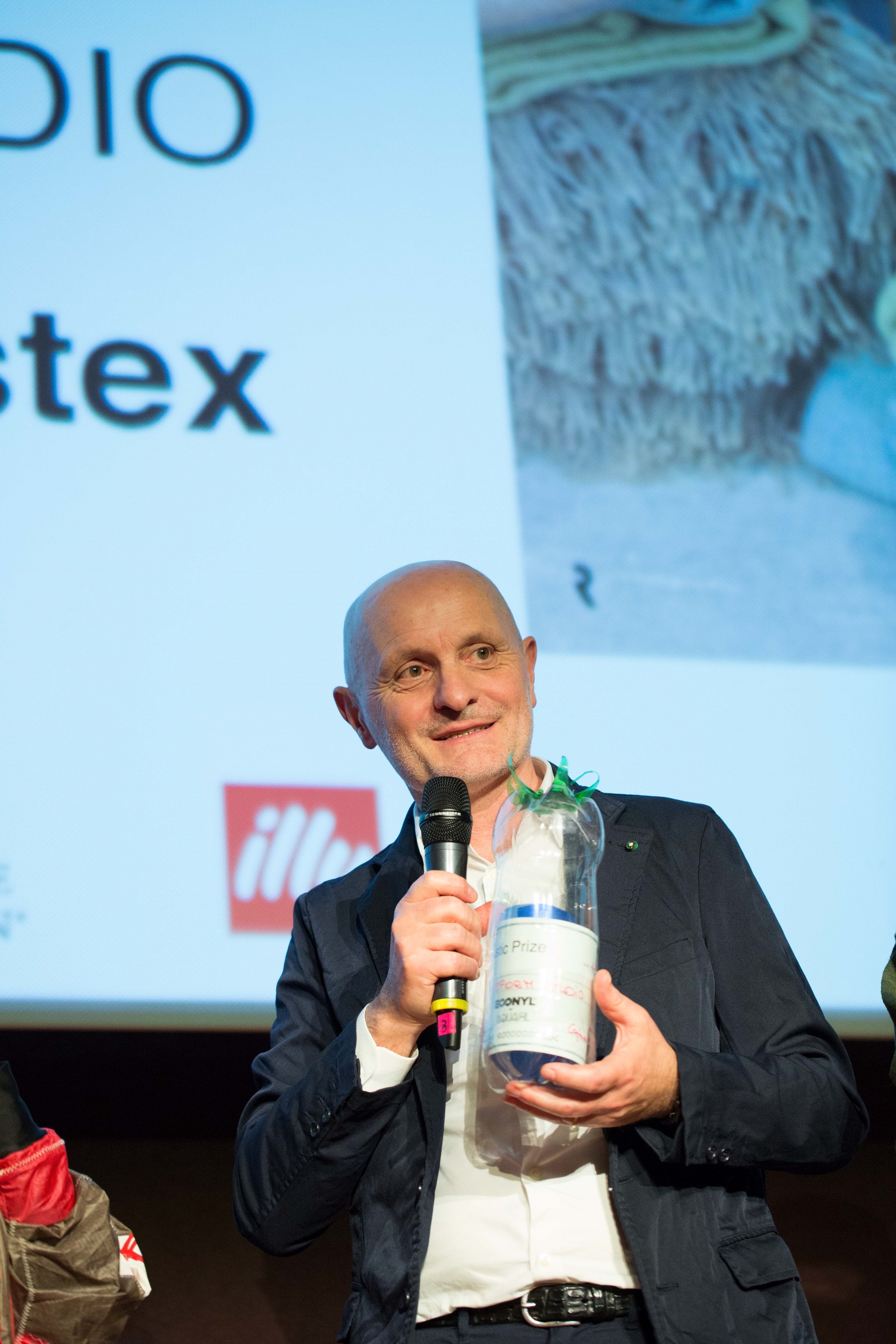 Giulio Bonazzi 
Bonazzi commented: "I have always believed in creating wealth from waste – and plastic pollution today is a huge problem and a big opportunity for us to show how we can tackle it.  We are proud to support an award that celebrates regenerated textiles for their high performance and durability which is very powerful when combined with strong design that will outlast trends. We look forward to deepening our relationship with the design world to grow awareness on the subject".