Dubai-based interior design firm Swiss Bureau, led by Joakim de Rham, has completed its first project in Singapore, the Emirates National bank of Dubai's new regional office.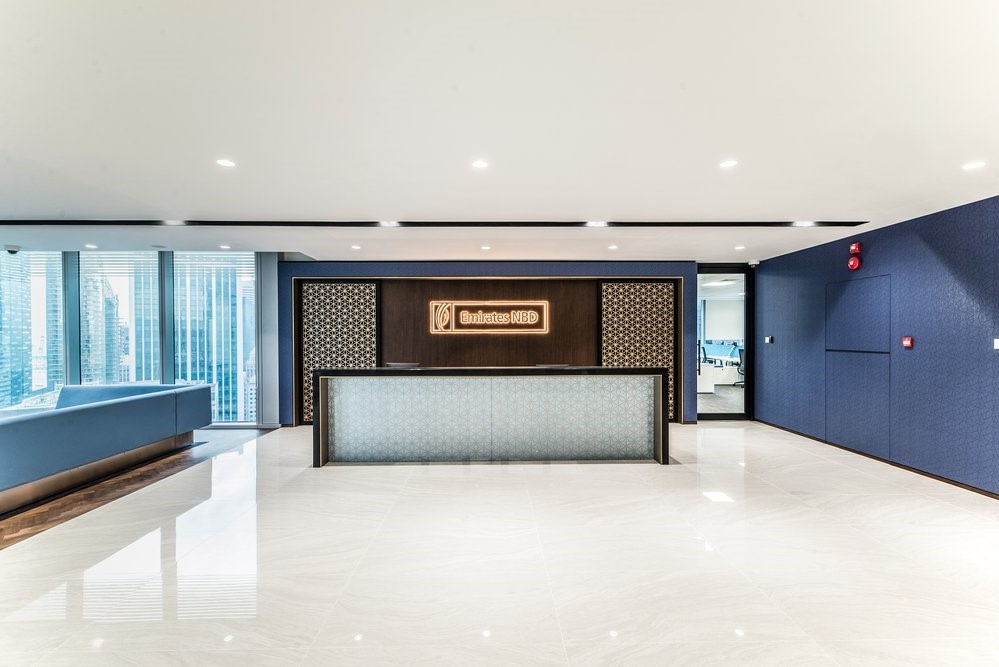 Based on the design of the existing 8th floor of the ENBD Headquarters, Swiss Bureau adapted this design into the new ENBD office in Singapore's Premium Financial District.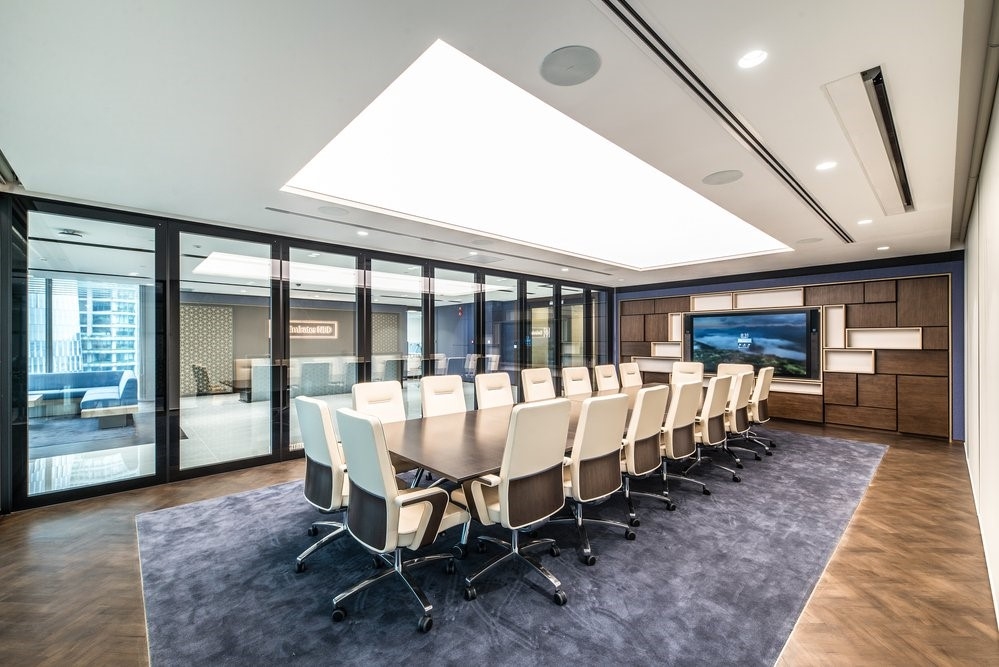 Overlooking the waterfront, the property is located in Ocean Financial Centre. The layout was planned in a way that the premium views could be enjoyed both by the bank staff as well as the customers.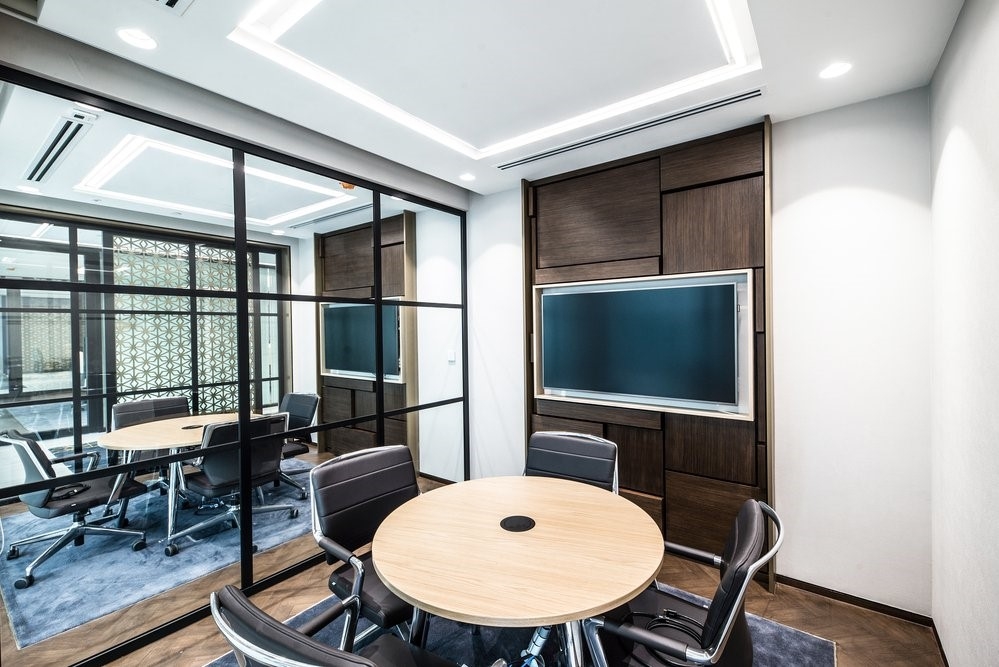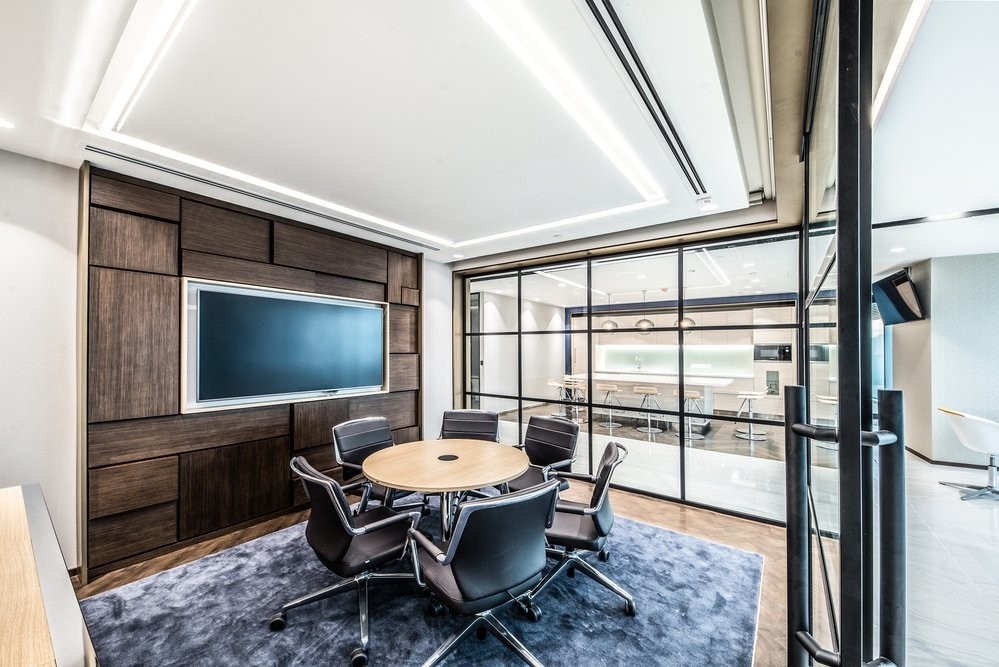 ENBD retains its identity across its many branches worldwide through various distrinctive design details including its colour palette that is primarily neutral with dark blue accents.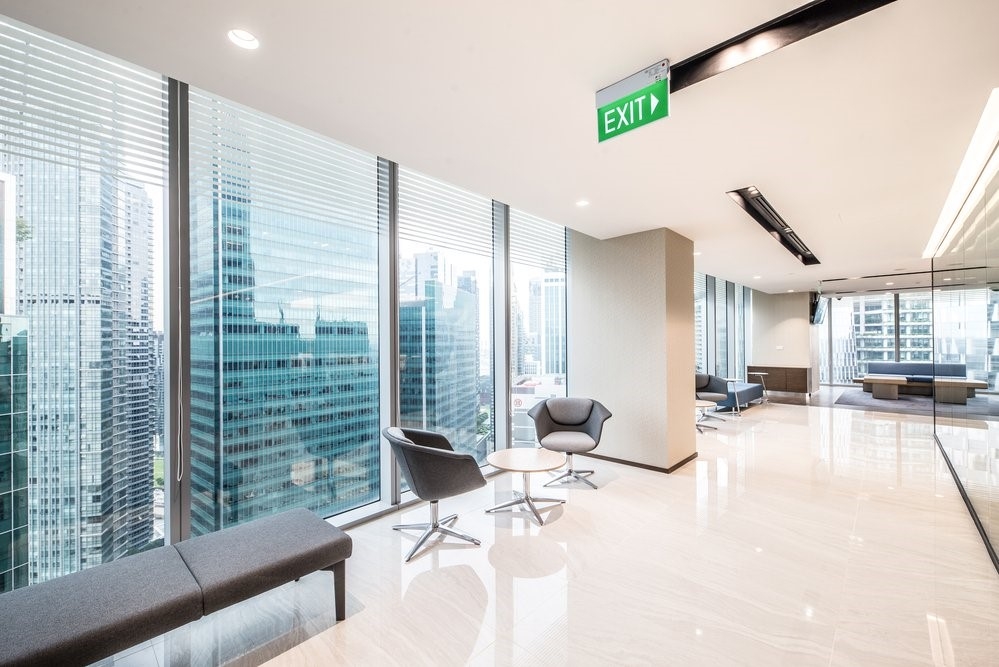 To retain their identity across all their worldwide branches ENBD has certain distinctive design details. The color palette is primarily neutral with accents of dark blue, representative of their branding colour. The new office also features a Th tint of champagne gold in the color palette which "adds an element of luxury to the design". 
A mashrabiya pattern is used subtly in the wallpaper and more prominently in the form of fixed screens that are placed around the meeting rooms, as well as forming the basis for the logo wall.