Dutch architecture firm UNStudio's design for TBC Forum, located on the outskirts of Tbilisi, proposes a transition from a traditionally closed banking industry model to a more flexible and interactive approach.
TBC is a leading Georgian universal bank headquartered in Tbilisi, Georgia, dating back to 1992.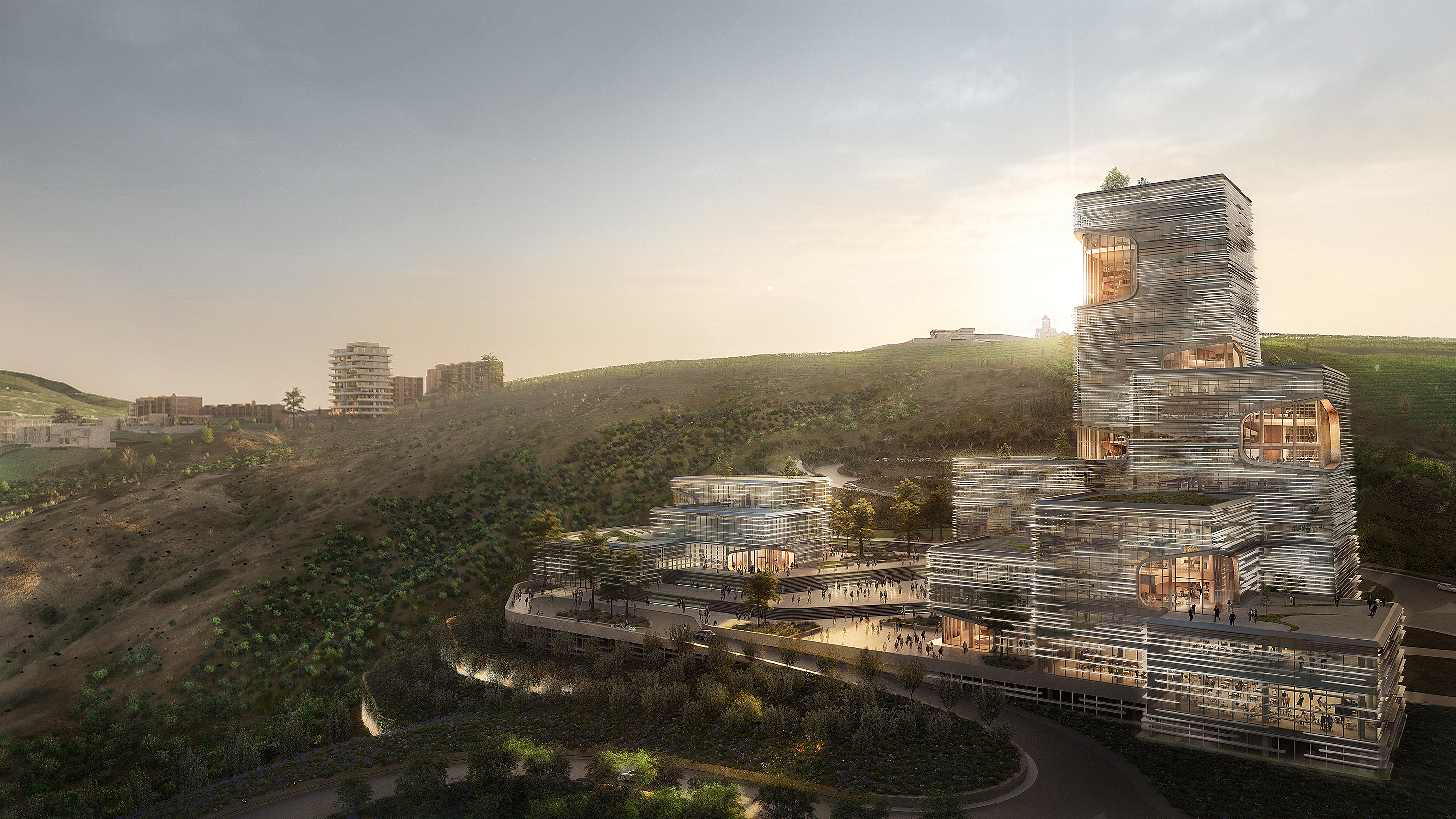 The project, which has already broken ground in Georgia's capital, is inspired by the country's highland village of Shatili where a village consisting of stone and mortar towers form the typical architectural language.
The project is defined by three main programmes which are arranged into three clusters that interact around the public walkway. These include the TBC bank headquarters, an Innovation Centre for research and "generation of new ideas" and a Cultural Hub, which will include galleries, restaurants, a day care facility and co-working spaces – all centred on enabling interaction between various fields of interest.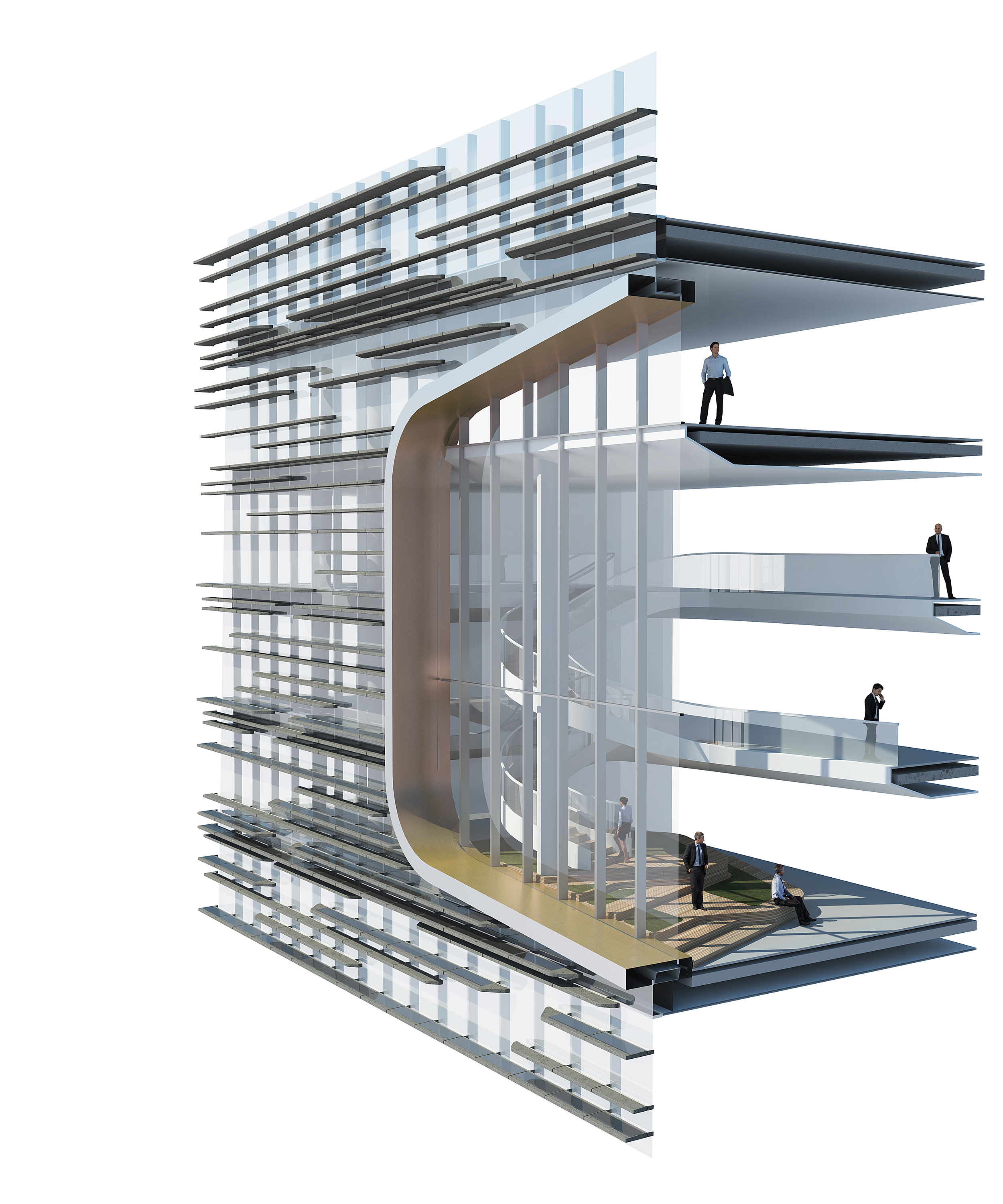 UNStudio's design approach was to strategically move away from the traditionally rigid and introverted working model to creating a programme that is both open and flexible, and one that allows for a more interactive and connected organisation.
"The esplanade forms the backbone of new TBC Forum, connecting all programmes within one public realm. This realm consists of several flexible outdoor spaces for the hosting of social events and leisure activities, while simultaneously serving to connect the buildings with the surrounding landscape," the firm said in a statement.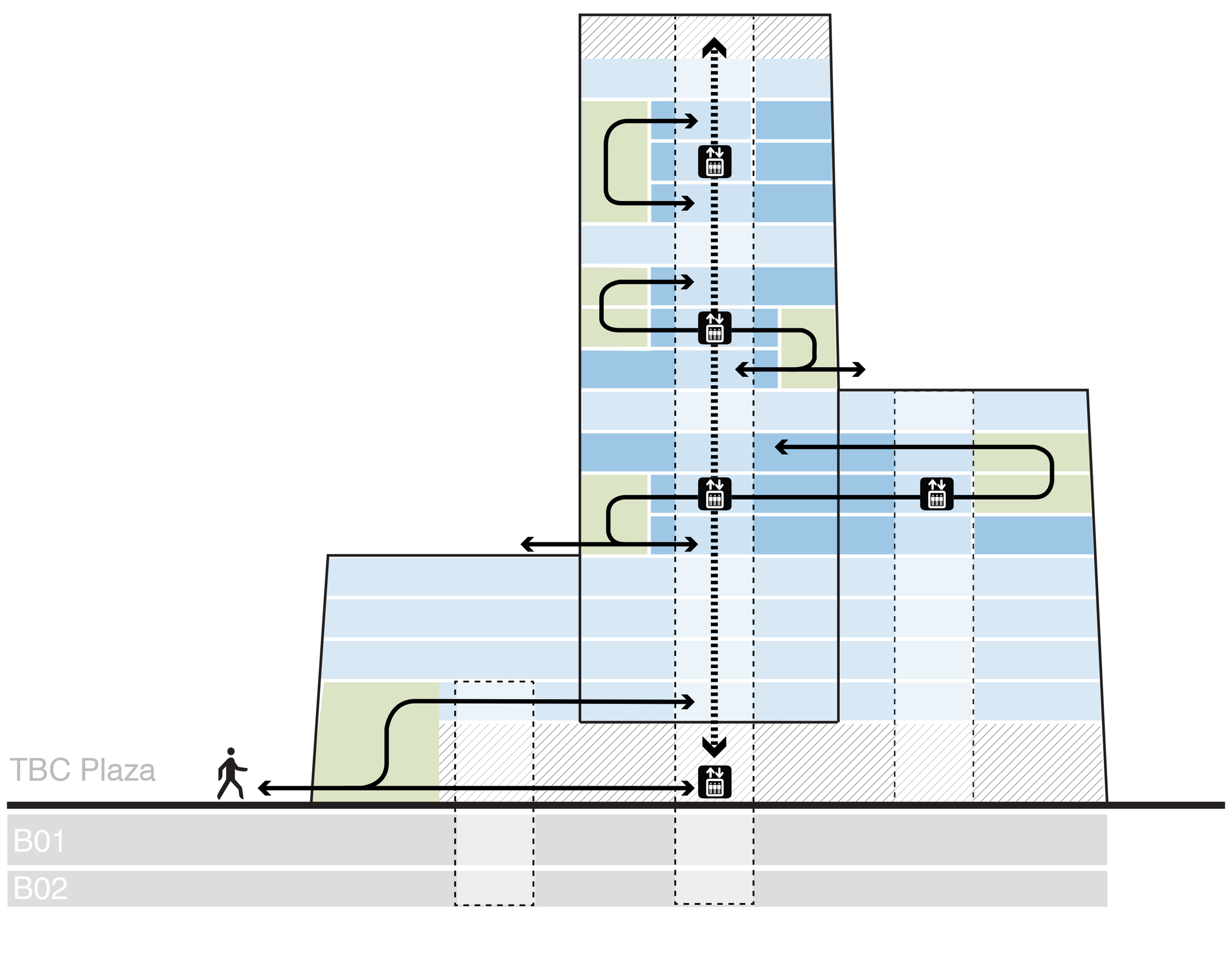 UNStudio carried out extensive research into creating an optimal working environment for positively impacts the health, wellbeing, creativity and productivity.
"In the design of the TBC Forum, environmental concerns are not merely related to the energy performance of the building, but to social sustainability and the performance of its users," the architects explained.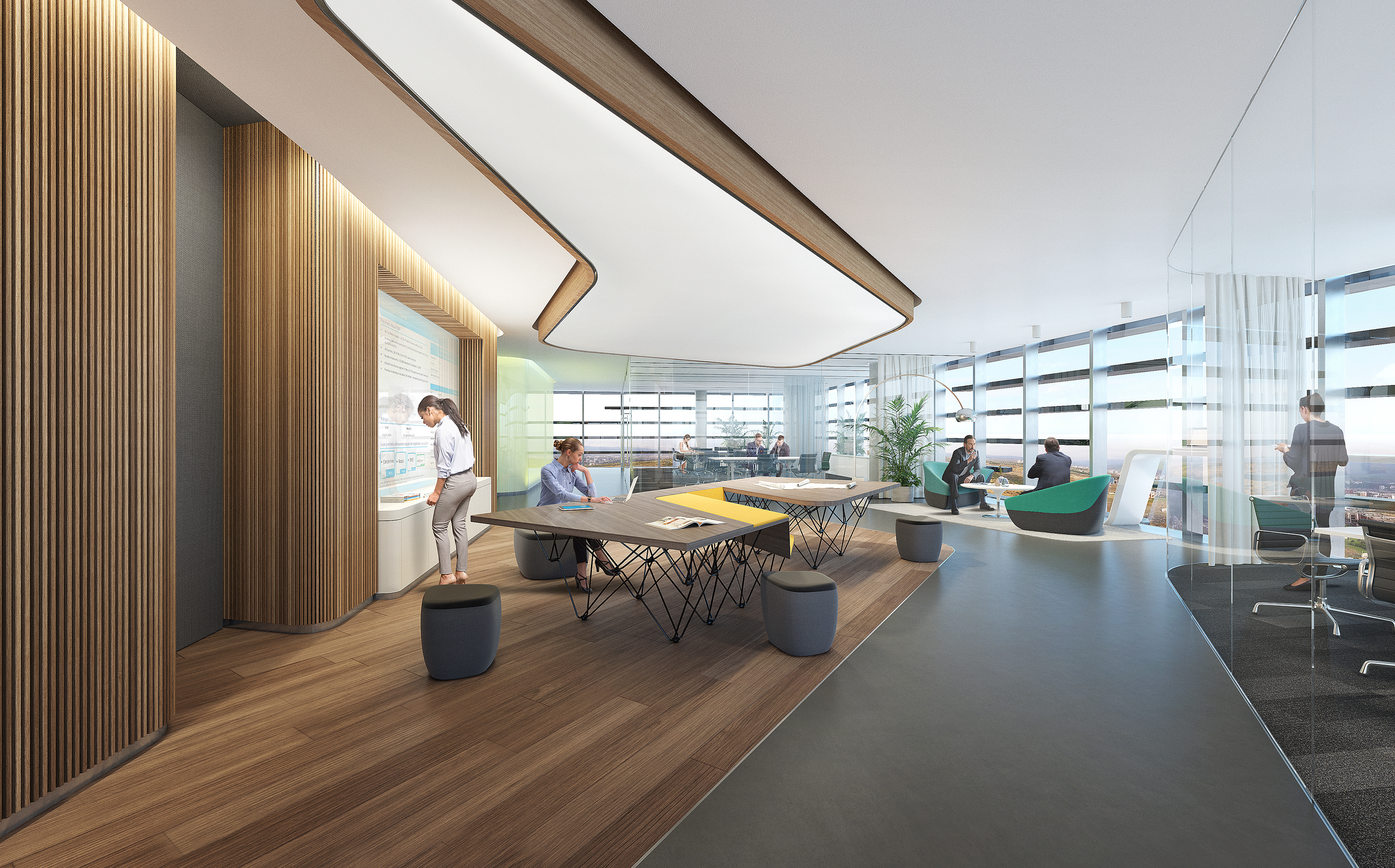 The offices provide seated work areas, standing desks and open lounge areas as well as cafe tables, tribunes, sharing desks, break out spaces, stairs and even corridors that are designed as a can be 'work journey' throughout the building, allowing for better socialising and collaboration.
"The internal circulation of the TBC Forum forms an integrated and continuous extension to the interactive and social public realm," the architects said.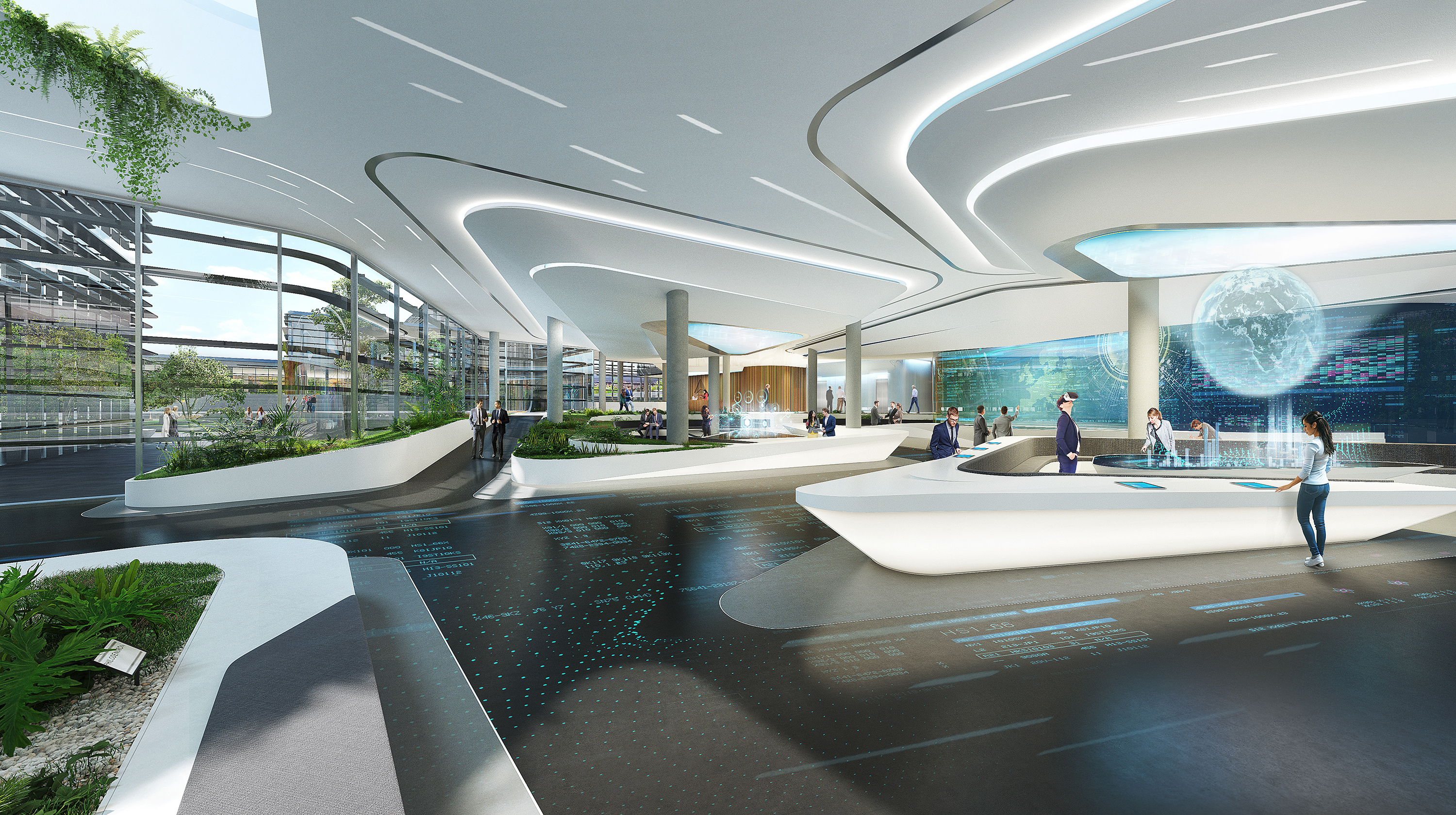 "Using active design and social sustainability as a guiding principle, the bank is organised into departmental clusters which are connected by double and triple height social nodes that host communal programmes.
"These semi-public spaces create vertical sequences within the building for flexible and interactive socialisation and connection. Through the use of staircases and active circulation as an integral part of the work environment, the TBC Forum creates a continuous three dimensional workflow."