Dubai Culture & Arts Authority (Dubai Culture) has announced the opening of the first phase of Al Shindagha Museum, which includes the Perfume House and a pavilion entitled 'The Dubai Creek: Birth of a City'. 
The museum represents the first phase of the Dubai Historical District (DHD) project and was developed in collaboration between Dubai Culture, which will manage the museum's content and operations; Dubai Municipality (DM); and Dubai's Department of Tourism and Commerce Marketing (Dubai Tourism).
The heritage museum is planned to connect Emiratis, residents, and visitors to the rich heritage of the UAE, embracing traditional values and revealing powerful continuities between past and contemporary Emirati identity.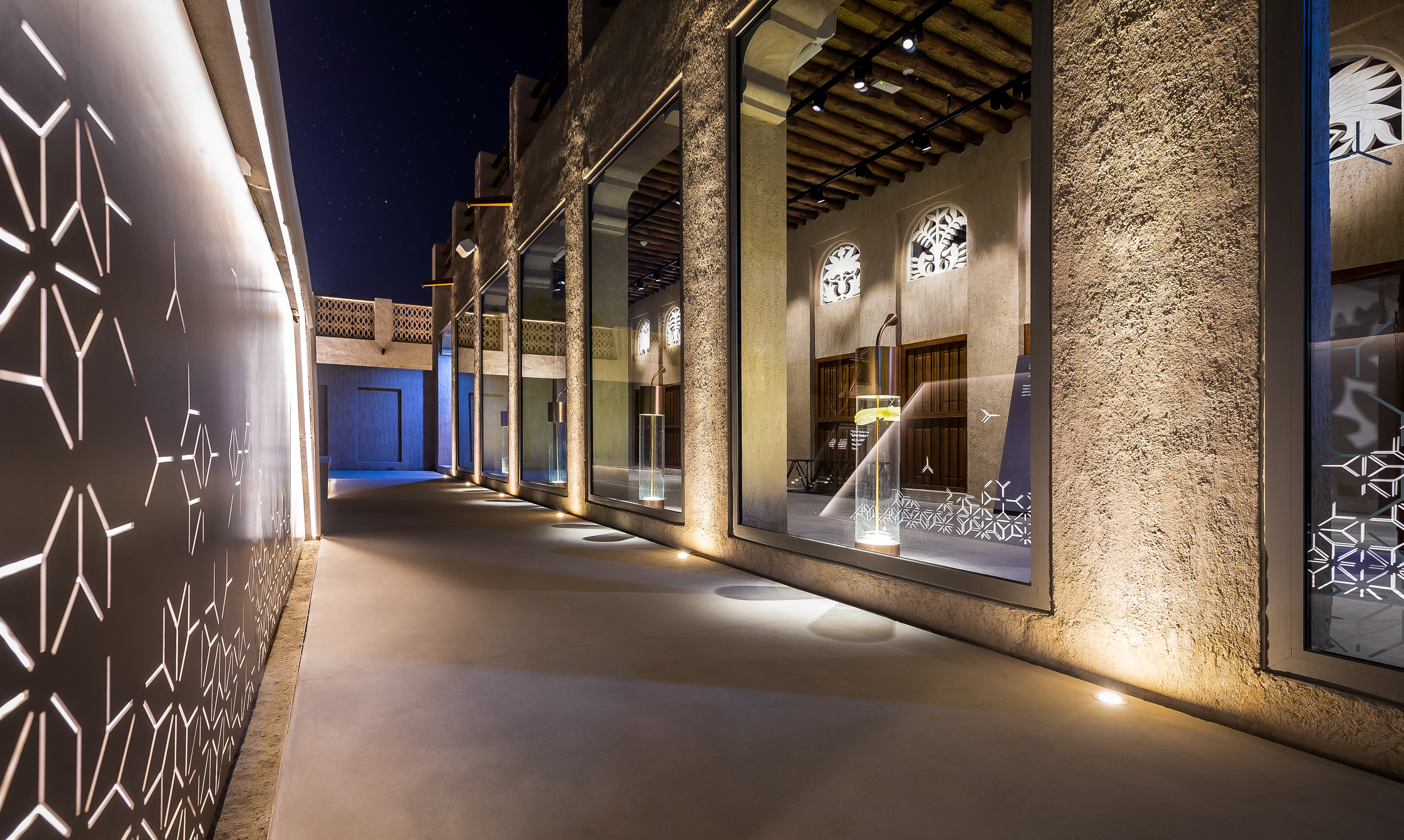 It invites visitors to discover both tangible and intangible reminders of the UAE's  past through exhibitions, events, and specialised public-learning programmes, reflecting the Authority's mandates to enhance Dubai's cultural offering as well as preserve Emirati heritage. 
One of the highlights of the Museum is the Perfume House which is home to a multi-sensory perfume experience that showcases traditional and industrial perfume-making techniques that highlight local talent. The Perfume House invites visitors to explore Emirati culture via scent as well as the heritage that stems from perfumes, which played an integral role in trade within the Emirates.
'The Dubai Creek: Birth of a City' is another key pavilion of the museum, serving as a starting point for visitors by introducing them to the history of Dubai through a series of artefacts and archival photography.
It will also chart Dubai's development into the thriving metropolis that it is today and showcase how the city's leaders, both past and present, were involved in creating the vision behind the expansion of the Gulf city.
"The opening of Al Shindagha Museum commemorates the historical city of Dubai and our ancestors' footprints to ensure they continue inspiring future generations, strengthening their sense of pride in their country and heritage," said Abdul Rahman Al Owais, Chairman of Dubai Culture.
"This major landmark allows us to spread our rich heritage and introduce it to visitors, underlining our vigorous efforts to safeguard Emirati heritage, in line with the vision and directives of His Highness Sheikh Mohammed bin Rashid Al Maktoum, Vice President and Prime Minister of the United Arab Emirates and Ruler of Dubai. The Museum will serve as an effective addition to the Dubai Historical District and a major attraction for visitors, providing deep insights, not only on Dubai's history but also the UAE's rich heritage."