The highly anticipated W Dubai hotel on The Palm officially opened its doors on 1 February, marrying W's signature brand elements with architectural features found across the Middle East.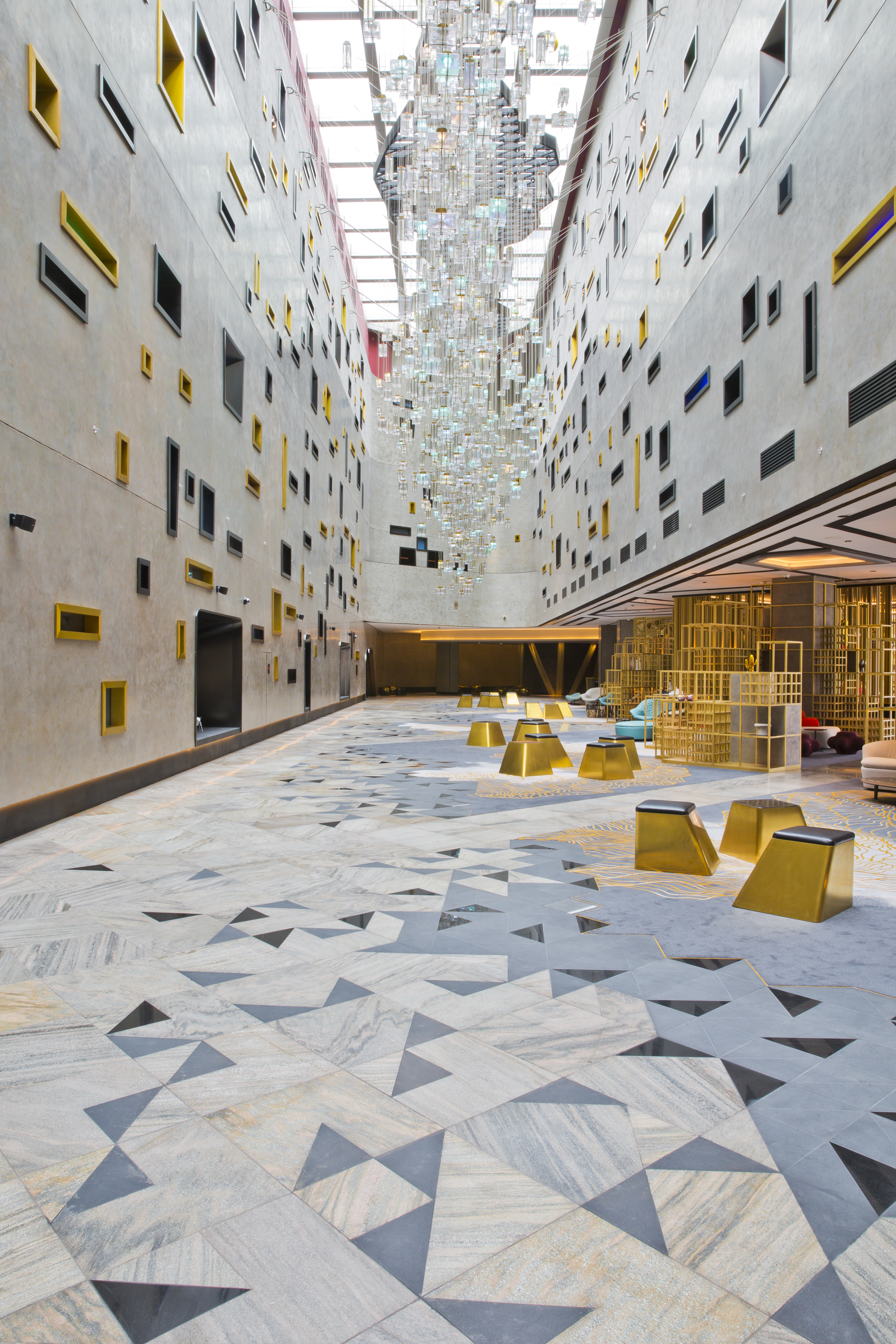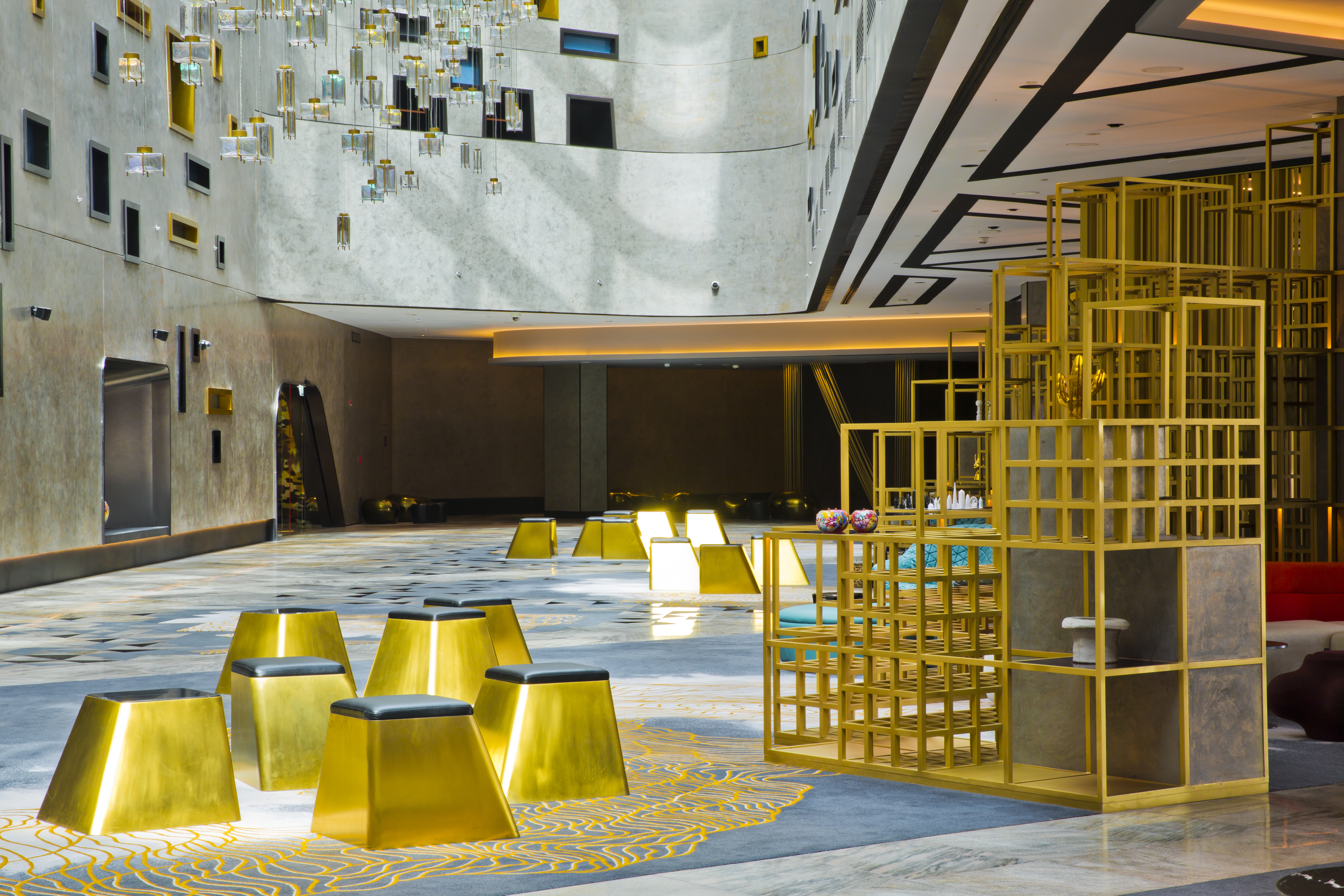 Designed by international firm design worldwide partnership (dwp)'s Dubai office, the  an outlook on the local market informs the design, while also brining global trends to the fore. Having worked on hospitality from the across the region for over 10 years, the approach of merging local and international design sensibilities"fits very well with the W's identity as a global brand," the design firm said.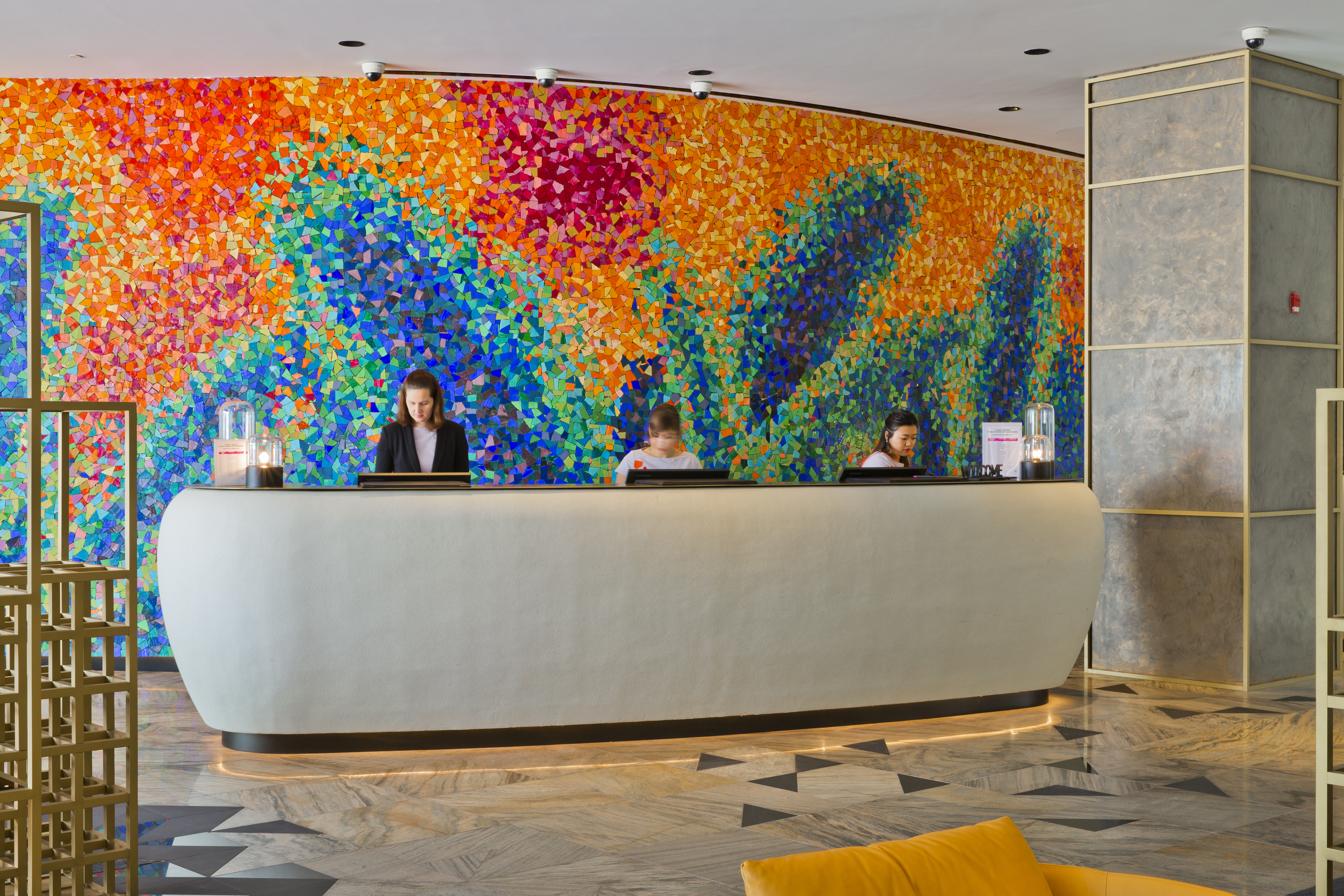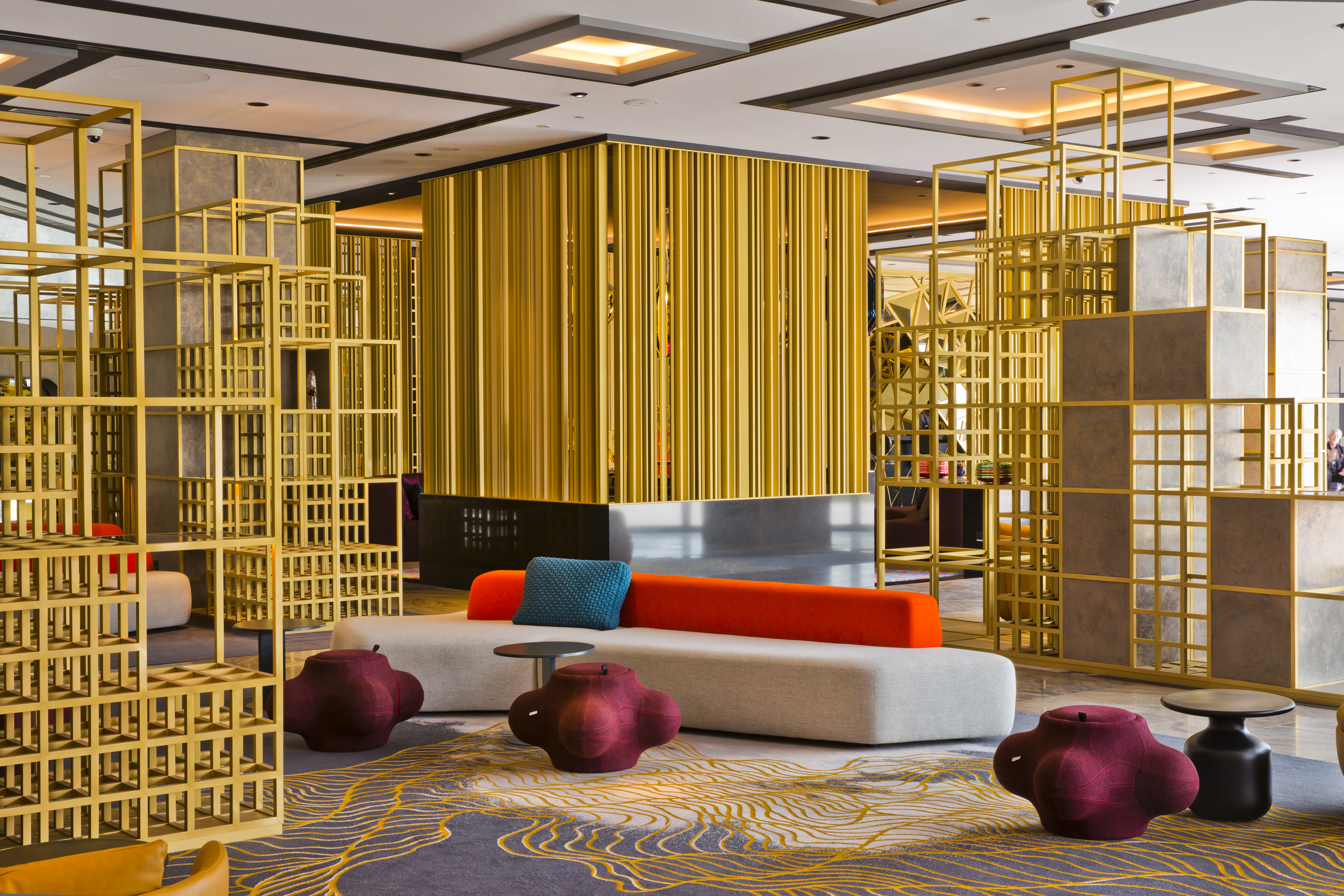 "We took the unique attributes of the Arabic culture, as well as the location at The Palm, and melded them into a W experience," said Scott Whittacker, group creative director at dwp. "The exciting challenge and opportunity with this project was to create that quintessential W hotel feeling of 'rebellious, distinctive, luxury'; while drawing from Middle Eastern culture."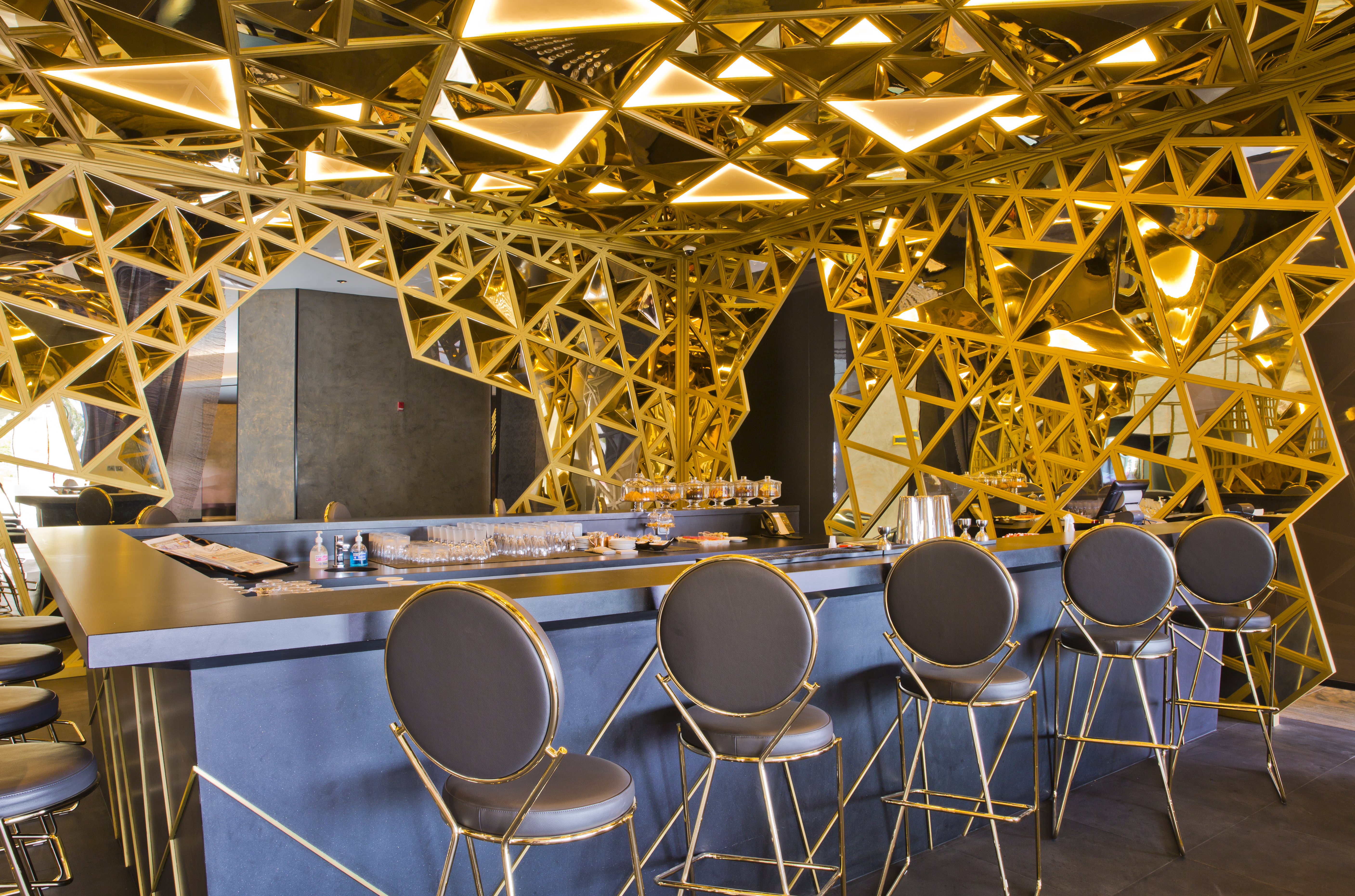 W Hotel's business model has consistently centred on creating properties that are dynamic, young, and "fun", tasking design consultants to "take risks and break boundaries".
The hotel begins with a distinct sense of arrival, featuring a perforated golden cocoon, lined with date-palm fronds, and multi-coloured rainbow ceramic tiles. 
Upon entering the atrium lobby, references have been made to architecture commonly found across Arab countries, alluding to thick mud walls and minimal openings that allow guests from higher floors to look out onto the lobby area. A cubic chandelier stretches out across the width of the atrium, where the lighting changes from day to night. Glass windows in the ceiling on the building let in natural light that also interacts with the lighting installation during the day. 
Stone floors are softened with artisan carpets, inspired by the rugged geography of the Gulf coastline. 
The cubic theme found across the various seating elements and the lighting continues in the main bar area, covered in a pavilion-like structures that appears to be melting in gold. The centrepiece of the bar - which is unique to the W Dubai - is a contemporary fireplace that "reflects the traditional nomadic lifestyle of the desert".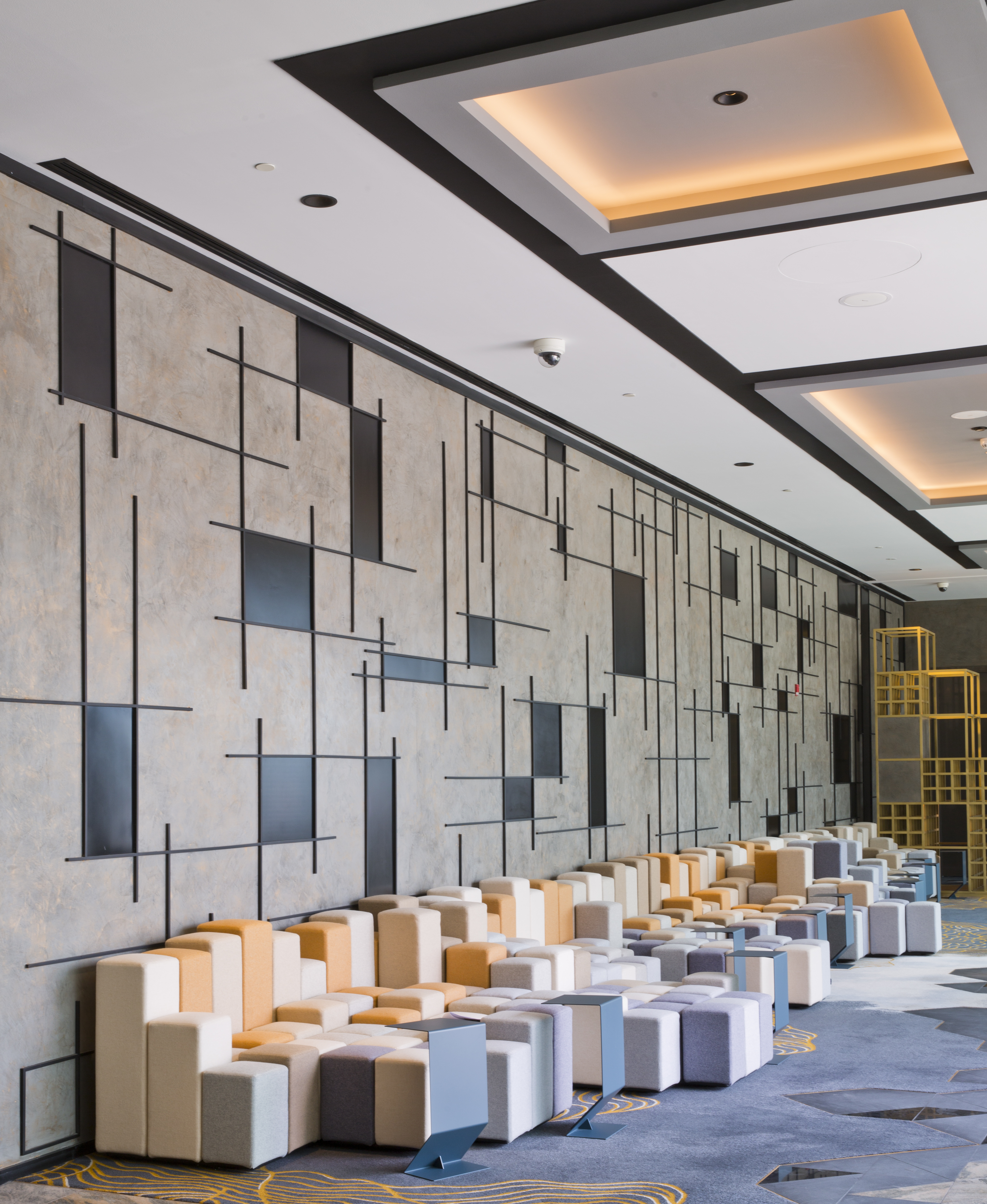 In addition to the public areas, dwp also designed the Wow Suites, each one comprising a coloured wall running the length of the room.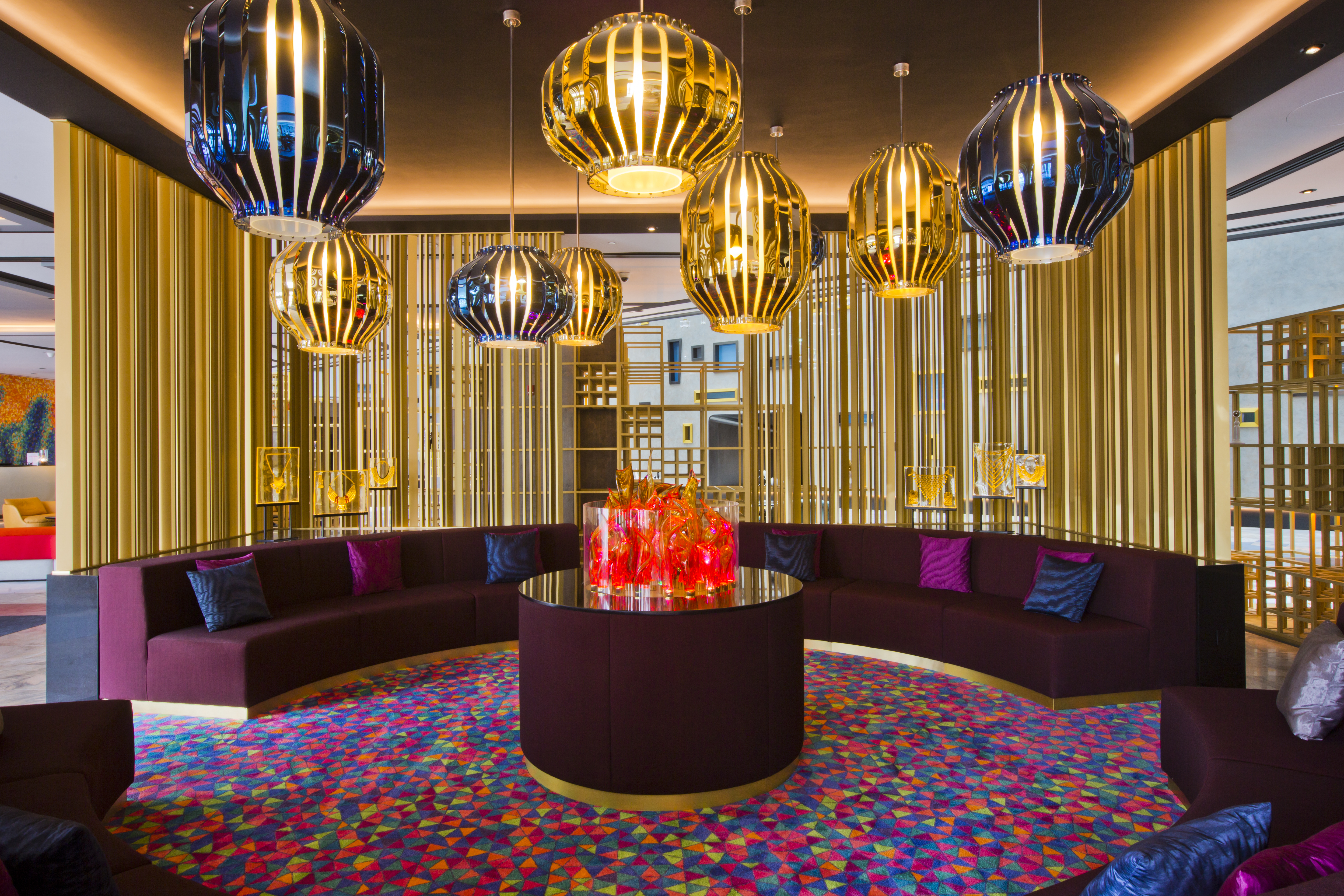 Wireless technology is also a key aspect of the design, from mood changing lighting to building controls. The W's mobile app controls everything from the phones to check in and out, air conditioning, in-room entertainment, lighting and even acts as room keys.