Askdeco, a design firm based in Lebanon, and with completed projects in Paris, London, Geneva, Dubai, Riyad, Miami and Chicago, has designed an apartment in the heart of downtown Beirut.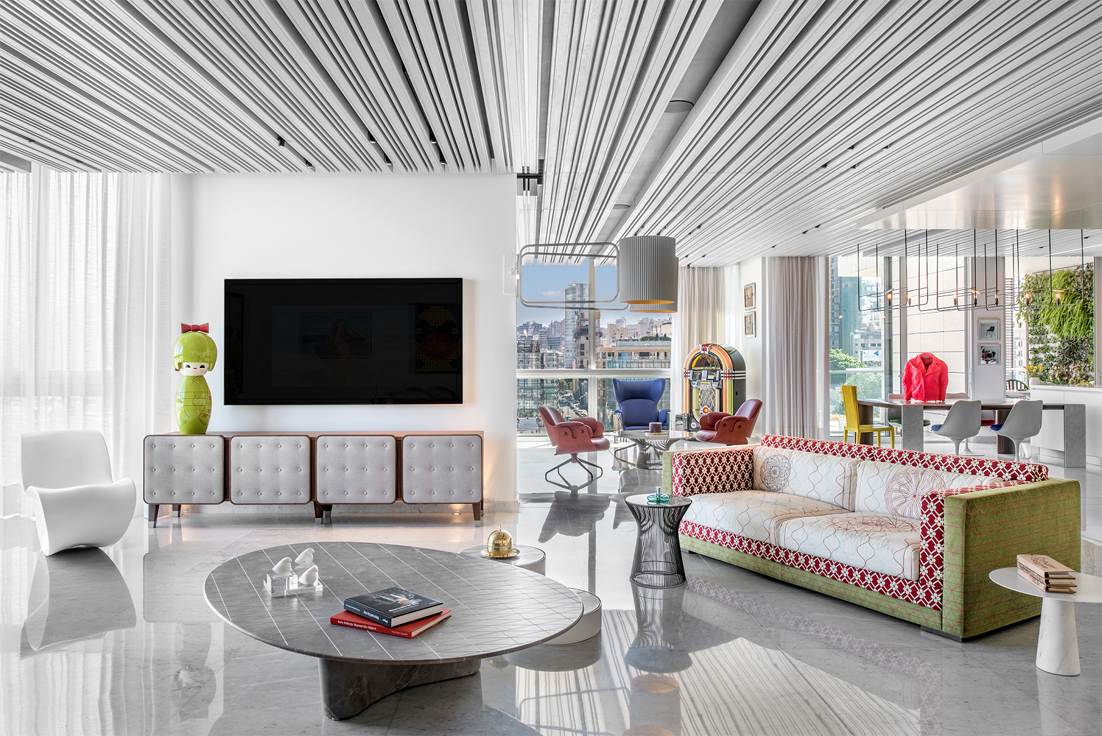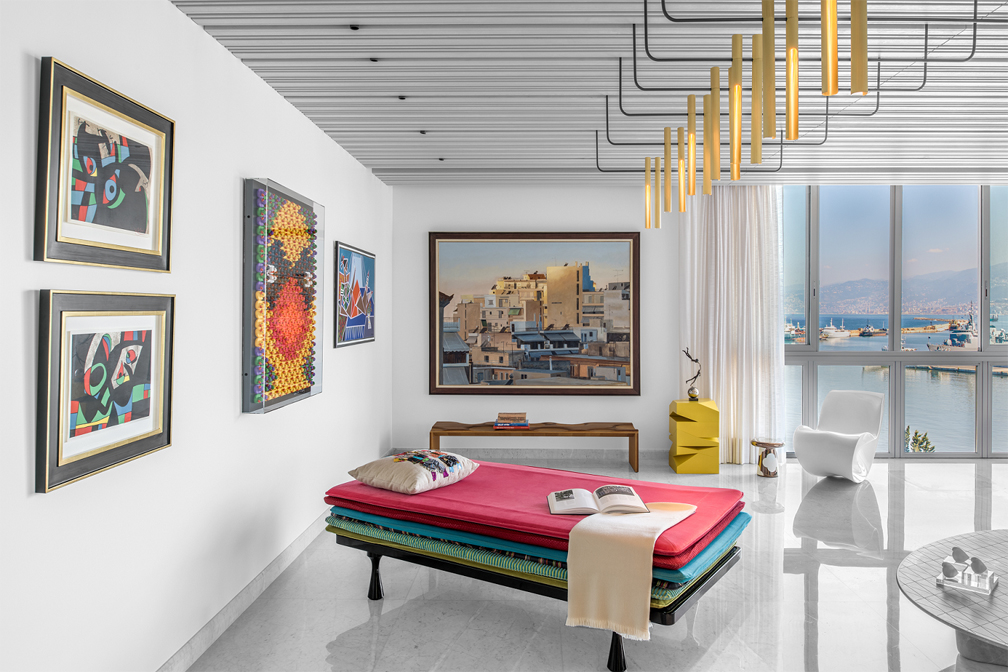 "Like all of our projects, this project was a unique challenge, dictated by the multiple international influences embraced by our client," says Nisrine Nasr, co-founder and interior designer at Askdeco. "The client adores a world of colours, cultures and textures, so the task at hand was to harmonise all of those influences within a single living space."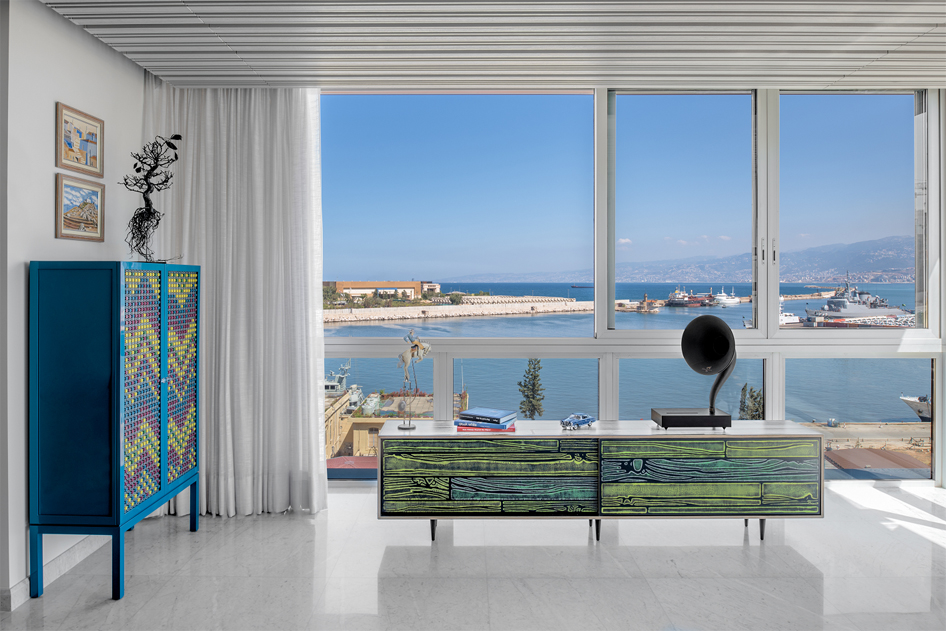 The owner, a well-travelled art collector who sells works of art and unique furniture pieces, wanted his new home to reflect that aspect of his life. Drawing inspiration from the colorful places he's visited, his vision for this apartment was a vibrant mix of worldly influences and décors. Working closely with the client on all aspects of design and materials selection, Askdeco was able to find the right mix of traditional Moroccan, Arabesque and Grecian patterns and textures to make the client feel at home.
"Typically, modern internal architecture involves a harmonious use of materials in order to create a sense of being in the same space throughout the house," explains Nasr. "This particular client, however, wanted to incorporate many different styles of furniture and accessories from different countries, which results in different themes and feels to each room."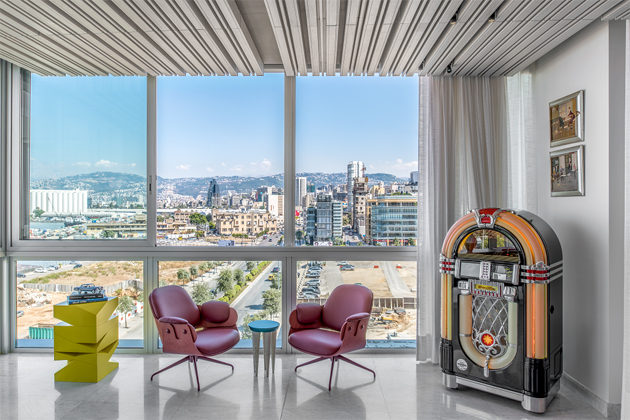 "Our clients often come to us armed with ideas to spur the design process, but they are not really sure of what they ultimately want," says Nasr. "Once we work things out on paper, devise plans and provide them with 3D views, it gives life to a vision of what they can actually have in their home."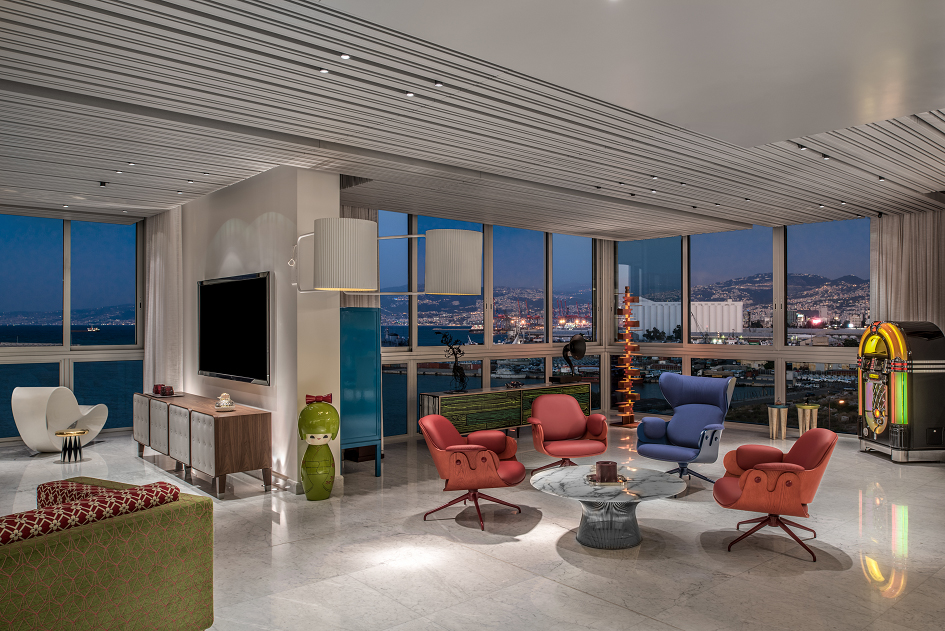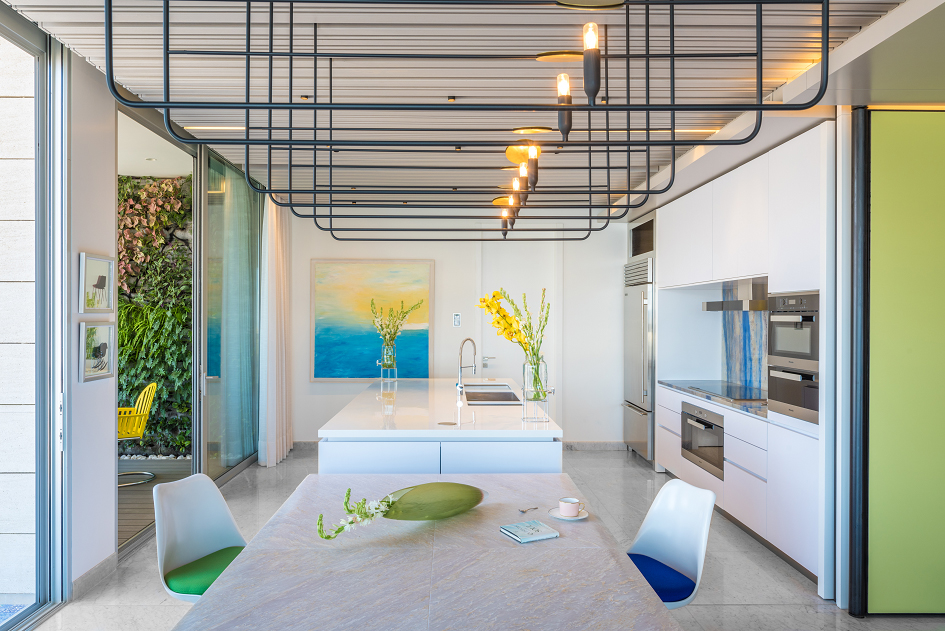 Askdeco has worked with several clients and an unlimited range of design styles, enabling the firm to deliver optimal results for projects individually tailored to a client's classical, contemporary or modern design preferences. After working with the client to adjust tonalities and to devise a strategy for blending the space's contrasts, its design team went to work on converting the apartment into the quintessential bachelor pad, highlighted by 400m² of modern, yet eclectic design elements.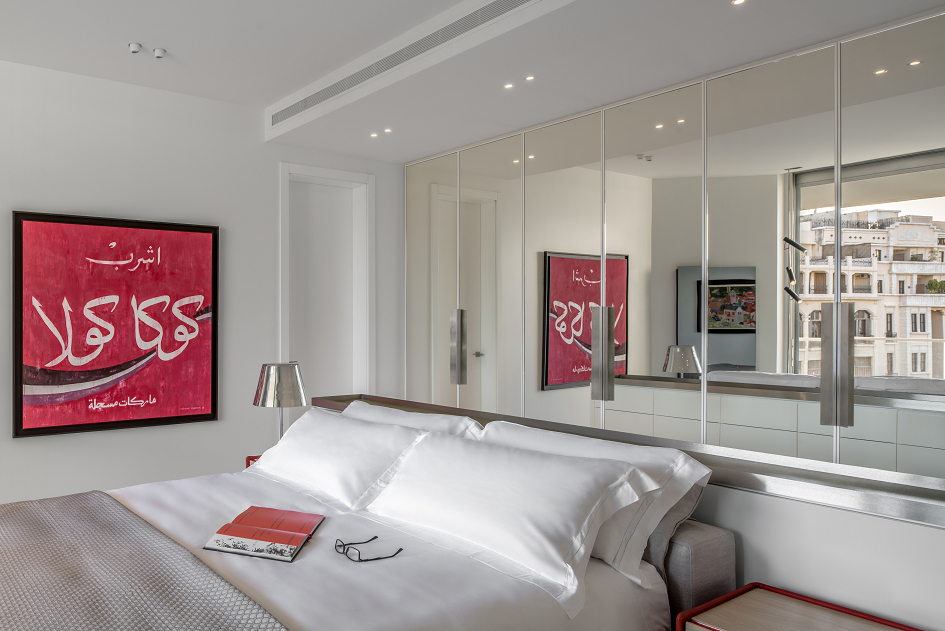 "The most important goal is to ensure that the client feels at home in a completed space," notes Nasr. "Whether modern, eclectic or contemporary, when the details are carefully addressed, the end result will always be nice."
Th space overlooks the Mediterranean Sea on one side, while views of Roman ruins and the downtown Beirut skyline await on the other. Between these vistas, the apartment is a vibrant and colourful space. Muted white walls and Carrara marble flooring provide the ultimate canvass for allowing each colourful element to stand out on its own artistic merits. From paintings by Joan Miró, T.P.Hardisty and Hussein Madi, to furniture by well known names, the space brings colour to life through Mediterranean stylings, avant garde furniture and even pop culture elements that include a living room jukebox. Mediterranean blues and yellows accent the home's white open kitchen, which connects to an adjacent dining area and lounge area that serves as a warm mingling space.
The apartment's contemporary master bedroom opens out to a terrace overlooking the Sea, with floor-to-ceiling mirrored closet doors behind the bed to create the illusion of even greater space. A colorful Cortine Martin painting infuses color into the room's contemporary décor. A Bisazza tiled shower pattern provides desired continuity between the high-rise unit's internal and external spaces, as do its balconies, appointed with furnishings designed to mirror the unit's interior.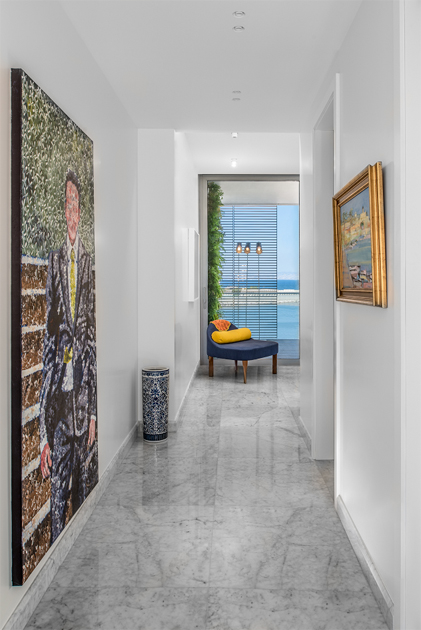 The property's intricate ceiling serves as the pièce de résistance of the unit, with striped wooden panels that house the home's custom designed lighting, sound system and mechanical controls. The client initially expressed distaste for existing architectural lighting with fixtures thought to be visual distractions and which lack decorative characteristics. Responding to the client's needs, Askdeco custom-designed the apartment's lighting, which includes embedded PSLab spotlights that illuminate the home's colorful interior décor and bring it to life.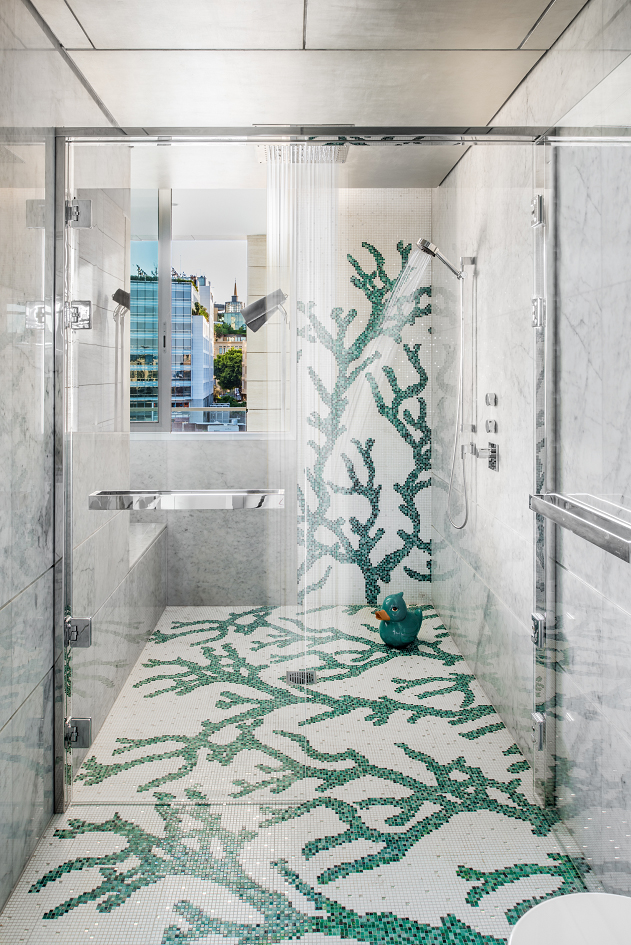 "Well-designed spaces function effortlessly and enhance the quality of life of those who occupy them," explains Nasr. "Our firm has worked on numerous commercial projects, but the added reward of seeing people feel truly at home in their newly designed space makes working for private clients very special."
Photos: Alex Jeffries