Emirati designer Aljoud Lootah has created a set of leather chest boxes, that pay homage to the wooden chests, or 'mandoos', traditionally used by Emiratis to store valuable possessions.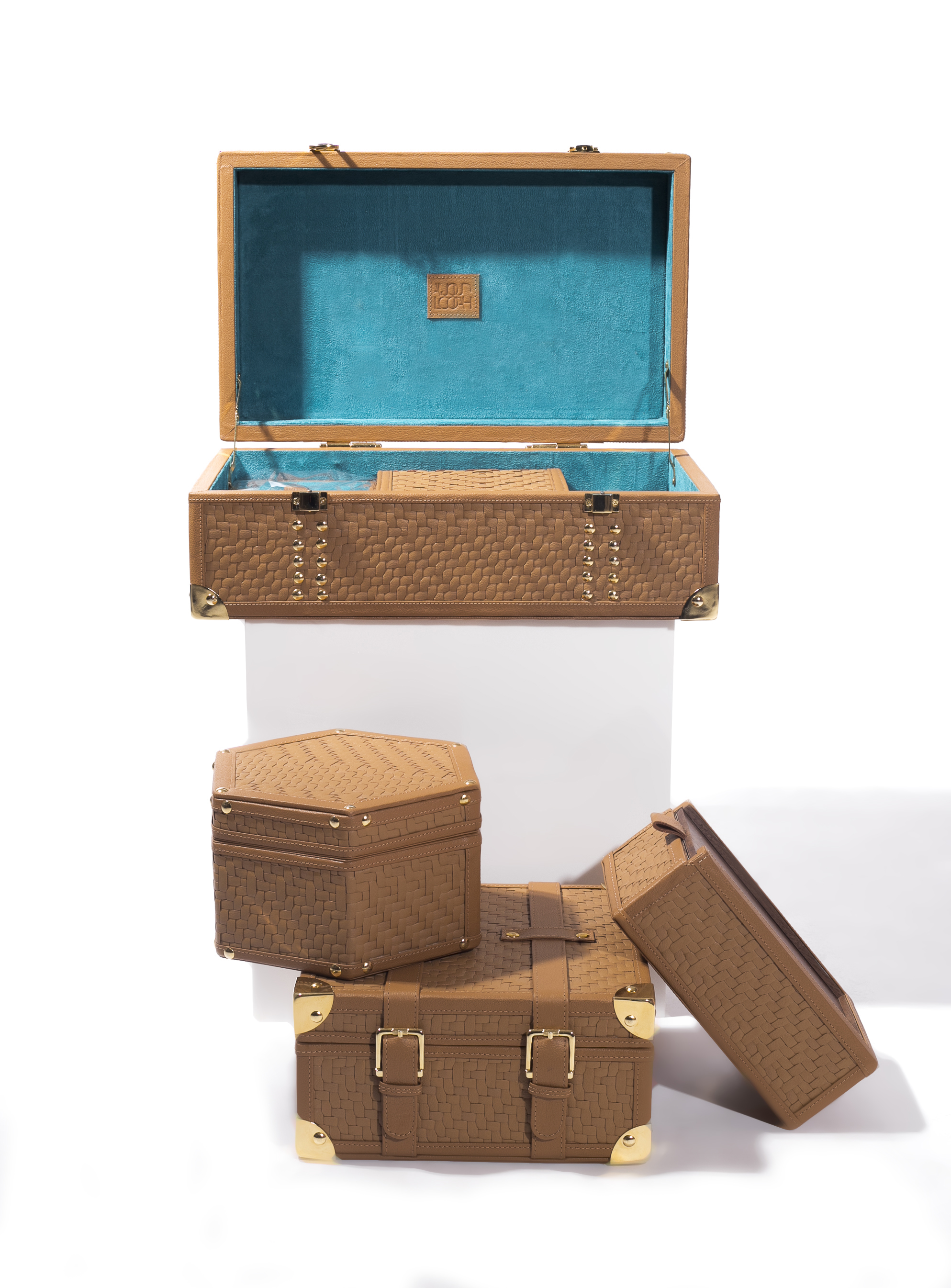 The traditional wooden chests that were decorated with brass nails would hold such items as documents, jewelry, clothes, and, money, while also doubling up as bridal dowry boxes, each one decorated with specific engravings and boasting various designs.
"With time, these chests became an intrinsic part of the UAE culture and traditions with their significant designs and engravings," said Lootah, adding that, "even though families in the UAE may still display a 'mandoos' in their homes, the item no longer serves its original purpose."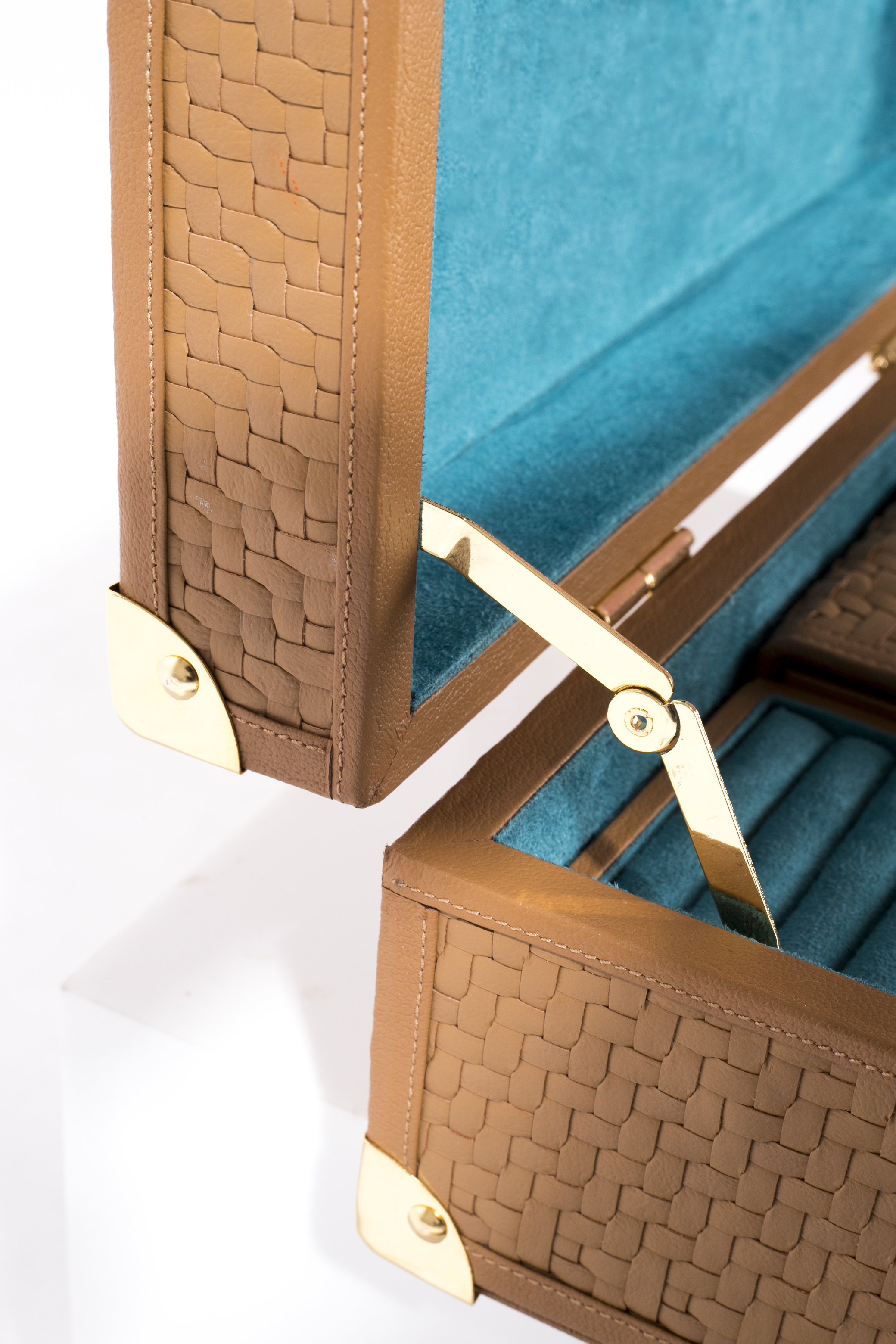 The Mandoos collection consists of a series of chest boxes of various sizes, covered in a camel leather weave that mimics the patterns found in the traditional craft of Khous local to the UAE. The boxes are also embellished with metallic studs and leather straps.
The leather boxes also feature separate compartments and drawers, each designed and sized to serve a specific purpose.
The medium-sized box is designed to hold Oud, and comes with a hidden compartment that holds a metallic tong that is used in the Oud burning process.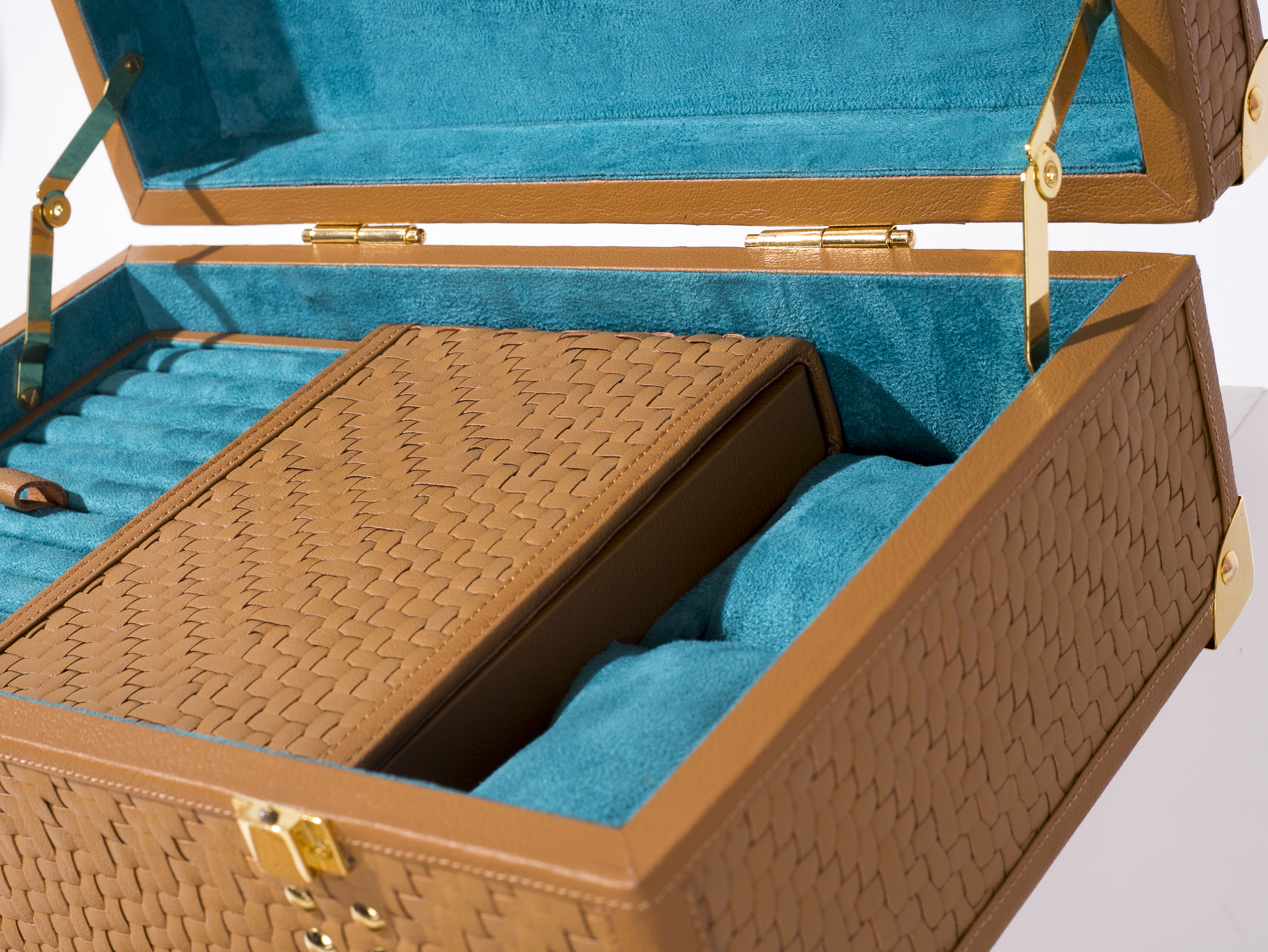 Other boxes, such as the square box with leather straps have a more versatile design, featuring a system that allows the user to create multiple spaces and sections to suit personal requirements.
The larger box, on the other hand, is specifically designed to hold valuable items such as jewellery and watches; including a removable travel tray suited to the modern-day jetsetter.
The Mandoos boxes are lined with high-quality suede in rich teal, a staple color that is often found in Khous weaving.
The collection was showcased during Downtown Dubai 2018, as part of Dubai Design Week. 
Last year, Lootah was one of the 10 Emirati designers who showcased her work during Milan Design Week, in an exhibition called 'UAE Design Stories:  The Next Generation from the Emirates', where she showcased her Areesh collection, inspired by palm frond structures.