At the designMENA Summit 2018, held in Dubai on 5 December 2018 for its sixth edition, architects and designers came together to participate in panel discussions and presentations. Keynote speakers from Lebanon and Morocco, including David Raffoul and Nicolas Moussallem, founders of Beirut-based design studio david/nicolas, and Driss Kettani, founder of Driss Kettani Architecte, also presented their work, Middle East Architect reported. 
Starting the conference was a panel discussion on the social impact of urban design, which was moderated by Dr Mohammad Arar, associate professor at the Architectural Engineering Department at Ajman University. The discussion's members included Steven Velegrinis, head of masterplanning and director of operations at Aecom; Samer Touqan, project director at Dewan Architects + Engineers; Stephan Frantzen, design director at P&T Architects & Engineers; Laila Al-Yousuf, design director and partner at Say Studio; and David Lessard, design director, H+A.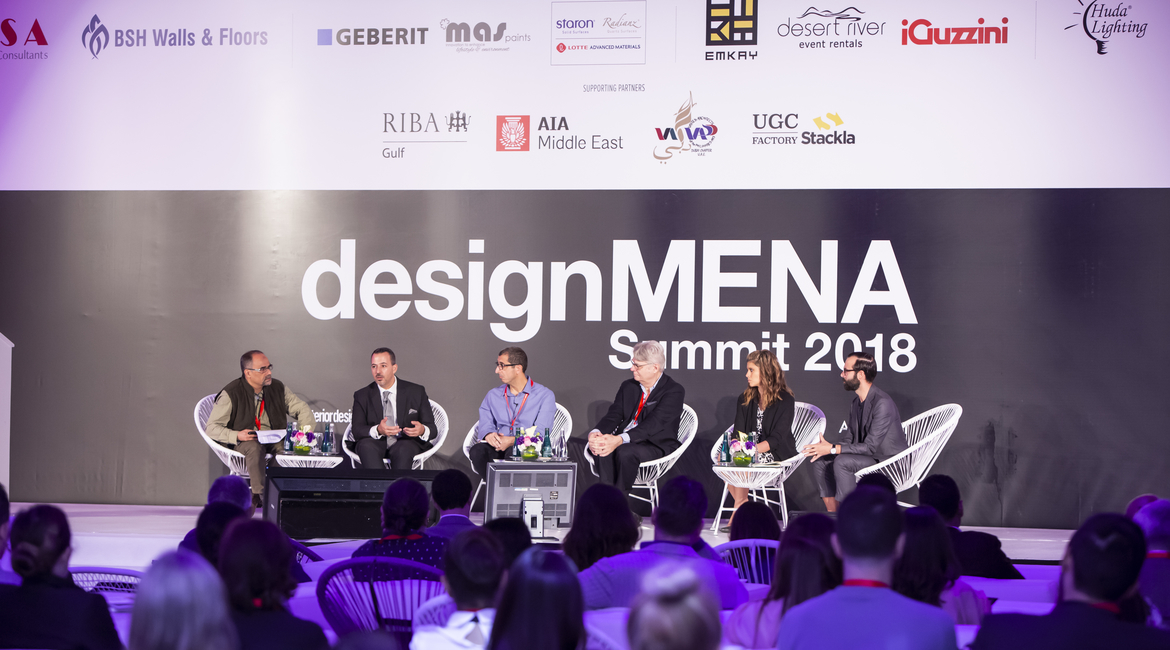 The architects discussed how the methodology and thinking behind masterplanning in the emirate has shifted to allow for more flexibility, human-scale build, and social impact.
Velegrinis explained that architects are beginning to take on a less traditional approach to masterplanning, creating a more flexible urban design that, as a result, allows for more public interventions.
"I think we are less focused on a fixed masterplan nowadays. I think in urban design terms, what we are facing is really designing open systems that adapt and change in ways that we didn't anticipate. So we have gone from developing a masterplan to developing almost a master-process and I think that allows for things like social dimension in urban design to come into it," he said.
Touqan agreed, adding that the changing demographics of new cities like Dubai demands a flexible masterplan that can easily adapt to the various shifts that are consistently taking place.
"The issue with cities like Dubai is that the fundamentals of planning, that we start with, keep changing. The demographic of the city keep changing, the financial model keeps changing, the number of people, the different ethnicities, the social backgrounds, keep changing: your masterplan cannot be static. Every space that you design needs to remain flexible to accommodate this ever-changing demographic of the city," he explained.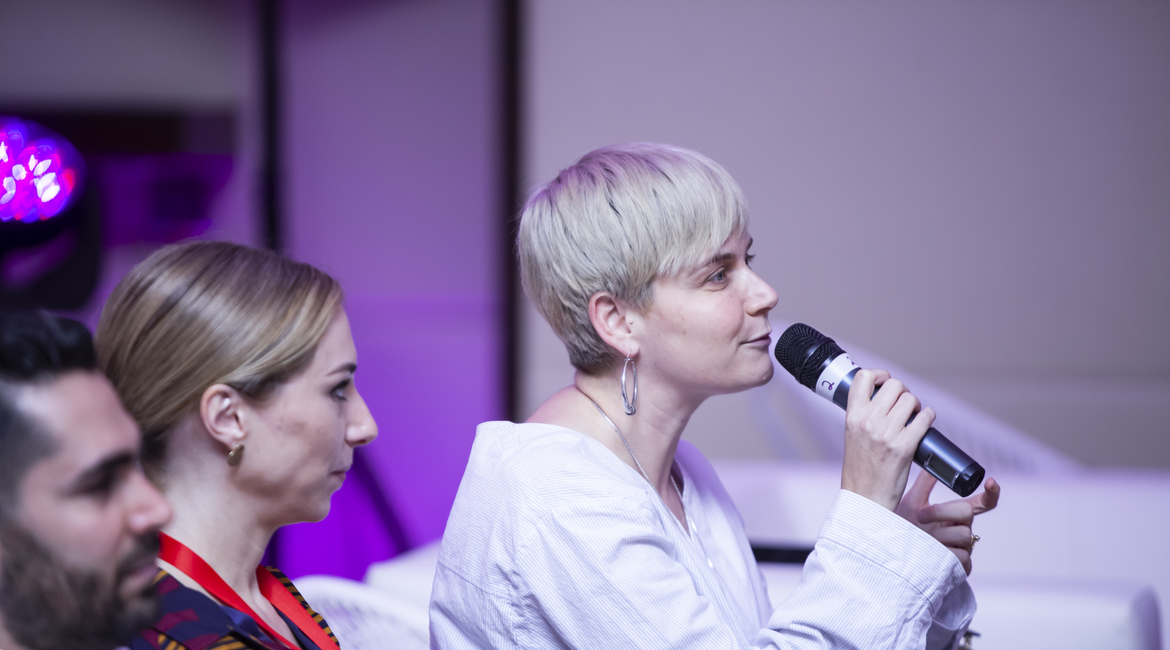 Following the first panel discussion was a Take 10 by Lee Sweetman, director of dpa lighting consultants, who discussed the most effective principles of lighting design.
"Light is a difficult medium to work with and it has many nuances," he said. "I've been doing this for 20 years, and it's only now that I'm beginning to get the hang of it. dpa's approach to lighting focuses on quality and not quantity. Lighting can change the ambiance of architecture, interior and any public space. It should ideally highlight shadows, colours, contrasts, textures and it should be about the revelation of materials, which is inherent within any project."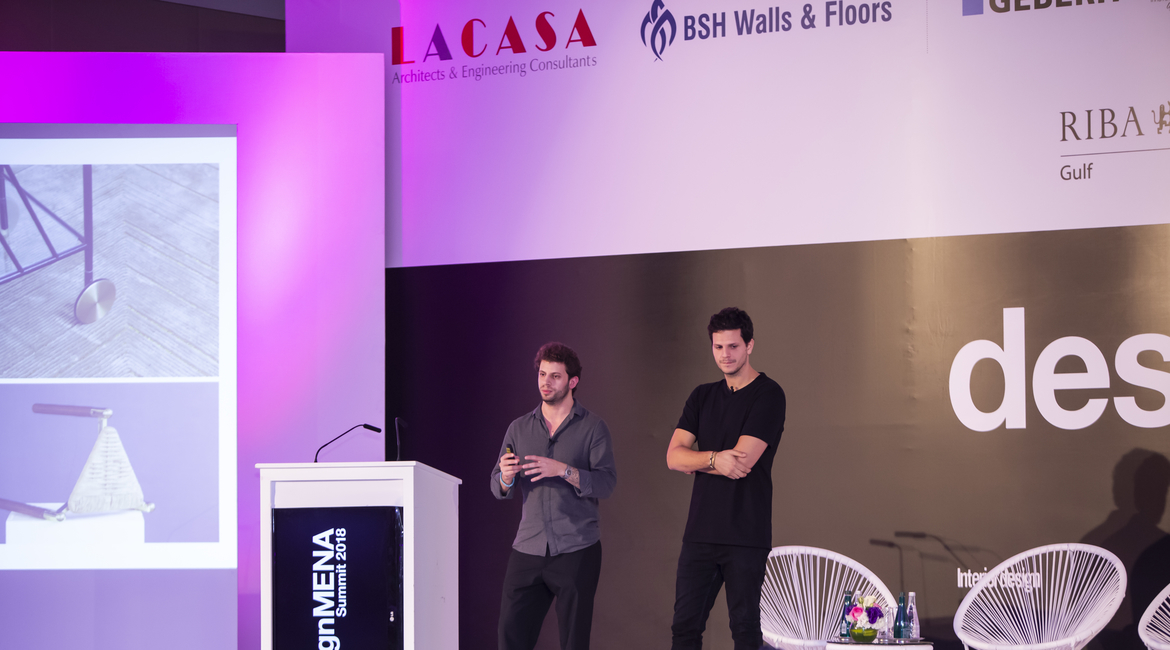 The first keynote lecture presented the work of Lebanese and French design practice david/nicolas. Held by the firm's founders, Raffoul and Moussallem, the presentation also explored identity in design, and defining what it means to be Lebanese designers.
"We had to find ourselves in our country, as well as outside of our country," said Moussallem.
The designers highlighted their work, which includes product ranges as well as interiors in Beirut, Amman and Paris. The designers' innovative approach and aesthetic, which they describe as "retro-futuristic", is rooted in a wide range of influences, from Middle Eastern geometry, to antique furniture, robots, space travel, and even the music of Daft Punk.
In 2014, the designers were also selected as one of Milan Design Week's three breakout stars by The New York Times. Later the same year, they held their first solo show in Beirut, 'Loulou/Hoda' at JM Design Gallery, exhibiting pieces inspired by their grandmothers, which combined antique and contemporary influences. In the same year, the studio introduced its first industrial project at Maison & Objet, the 'Orquestra' tableware collection for Vista Alegre, which was awarded the Red Dot Design Award, the Wallpaper* Award and the German design award.
Since 2016, david/nicolas has been represented by the prestigious Carpenters Workshop Gallery and in 2018, the studio presented its first solo show at the Paris gallery. david/nicholas has also worked closely with Jordanian architect Sahel Al Hiyari to realise private residential projects.
Raffoul and Moussallem were followed by Moroccan architect Kettani, who discussed the architectural history of Morocco as well as his studio's various projects, like its ongoing B052 Casablanca.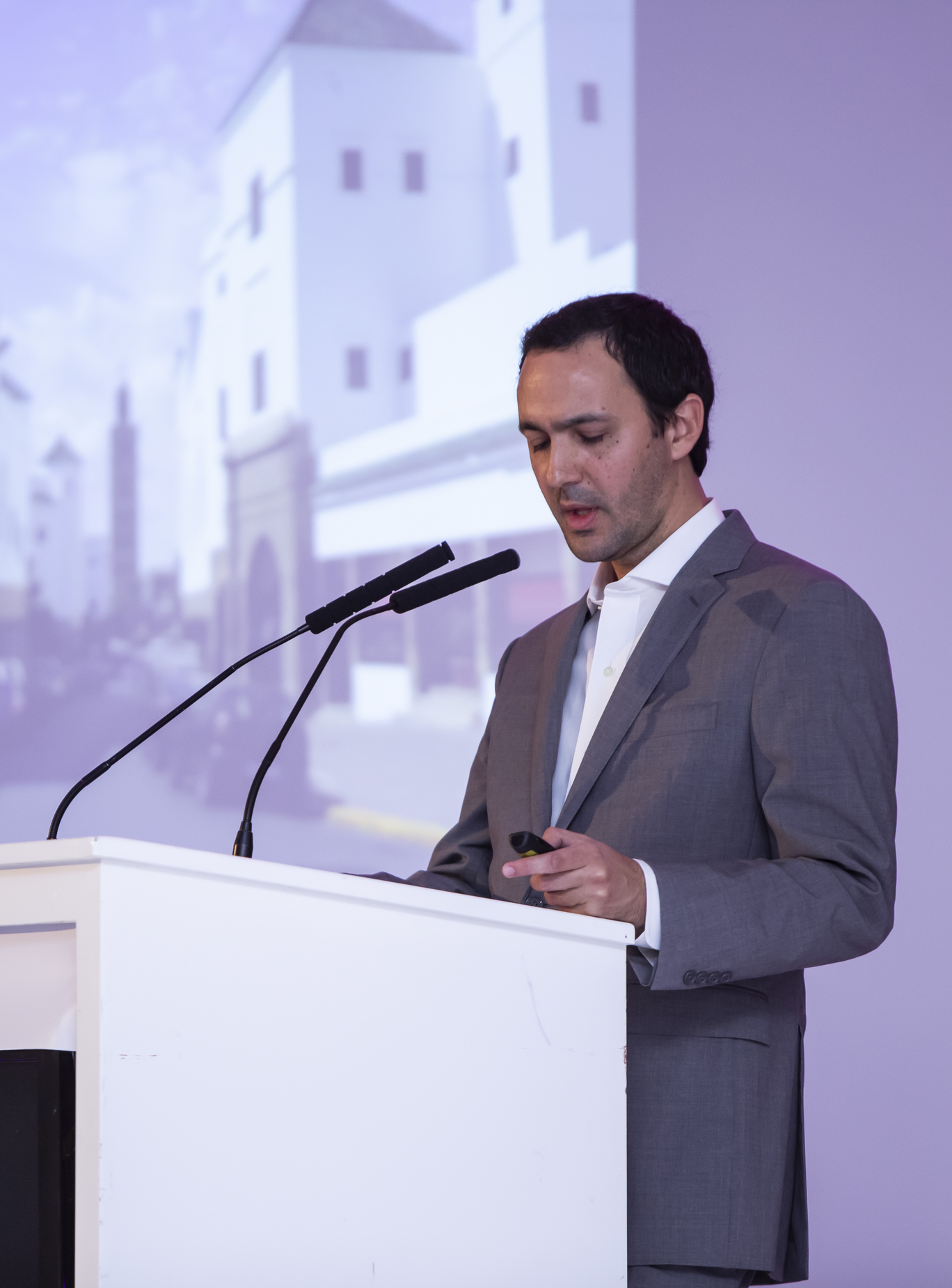 "The development in Casablanca is very fast," he said. "There are a lot of residential programmes, as well as public infrastructure, including new roads and bridges that will ease the problem we have with traffic. But the key issue in Casablanca is the lack of public space. There isn't enough public space where people can meet and socialise. The price of the land is driving developers to keep building up. People know this is very important and it's being discussed."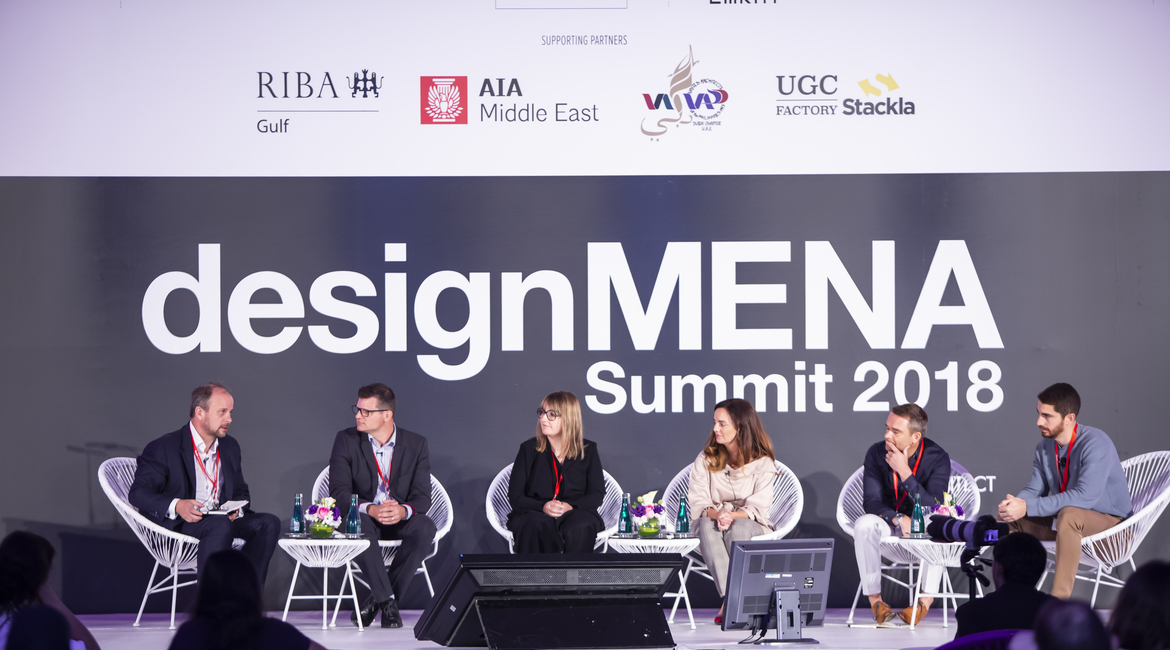 The second and final panel discussion was moderated by Phillip Jones, principal and managing director, Middle East and North Africa at B+H Architects.
Following the topic of 'A Sense of Locality – Contextual is Sustainable', the panel consisted of members Jeroen Kortekaas, head of architecture at Bluehaus Group; Duncan Denley, managing director at desert INK; Omar Nakkash, founder of Nakkash Design Studio; Jennie Binchy, design director at Binchy and Binchy; and Marta Galvez, senior architect at JT+Partners.
The architects and designers discussed the use of materials, as well as design ownership in projects.
"If you rely on fancy materials to make your project successful, then you're not doing your job as a designer," said Denley.