The winning designs for the Surge for Water design competition were announced last week at a gala dinner, with eight teams presenting sustainable solutions for multifunctional design.
This year's theme 'reSURGEnce' focused on sustainable design that is multifunctional while featuring a lighting element.
"Our current way of life leads to reduced living spaces and diminishing natural resources. This year we have encouraged designers to do more with less through multifunctional design," said Marita Peters, executive director at Surge.
"A well-lit future requires reimagining the way we think about our planet. In addition to raising awareness for our work, through their creations, the designers are inspiring people to live sustainably."
The eight design teams that took part in the design competition include: Al Tayer Stocks, Binchy & Binchy, Bluu UAE, Design by Mariska, Gensler, Maja Kozel Design, Migaloo Home and MMAC Design Associates.
Surge for Water is a global non-for-profit organisation helping in providing access to clean water to vulnerable communities across the globe.
Winners:
DRoP by MMAC Design Associates – Overall Competition Winner and Master Craftsman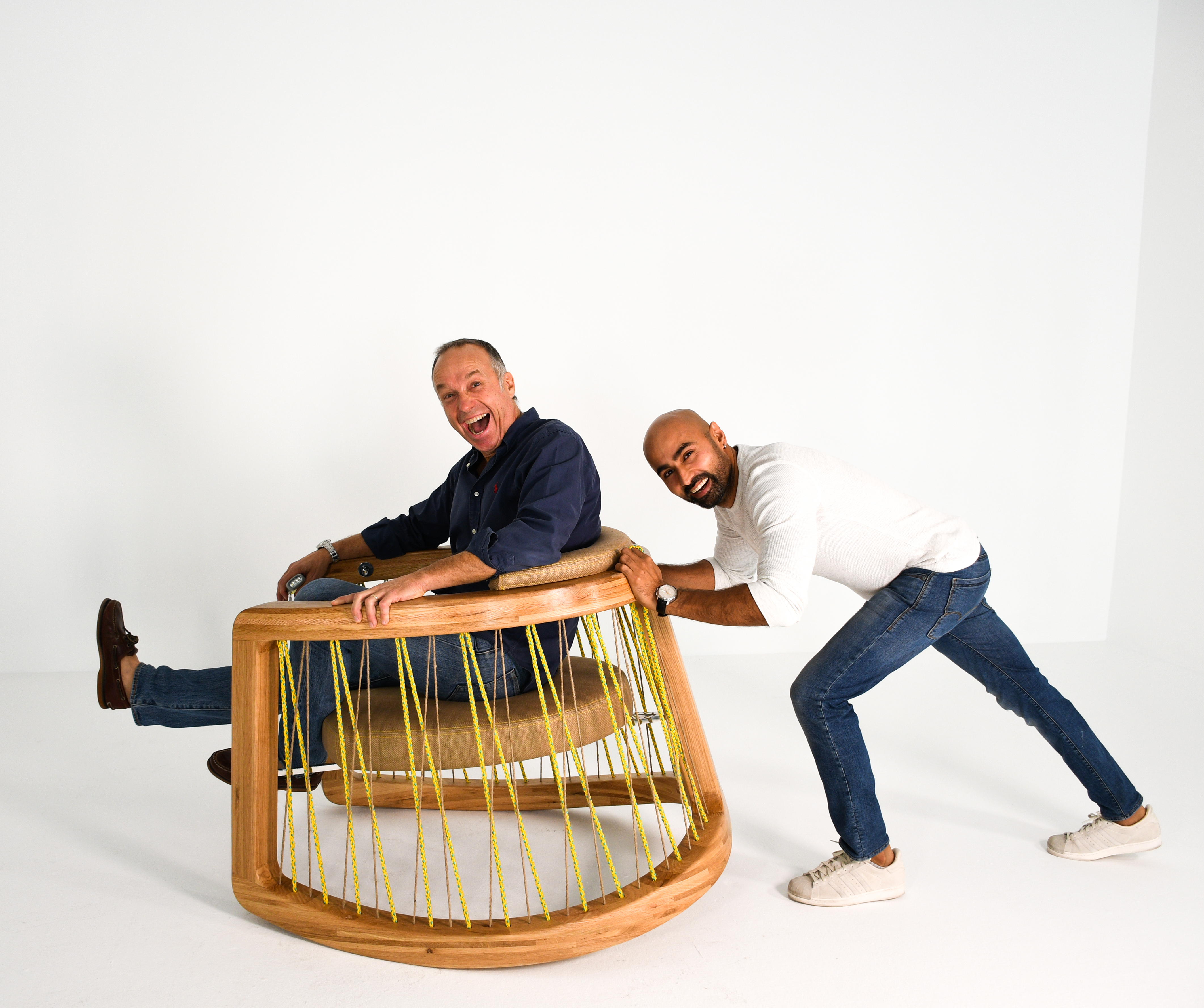 The DRoP rocking chair's form is inspired by the shape of a water drop made using old water-damaged oak parquet for the structure, and Chindi rope made of old plastic bags for the woven exterior.
Made using 90% either recycled or upcycled materials, the chair uses kinetic energy to create a self-sufficient product.
It features a reading lamp that is powered by two press handle torches that are inserted in the wooden base.
Shabkah by Bluu – Most Impactful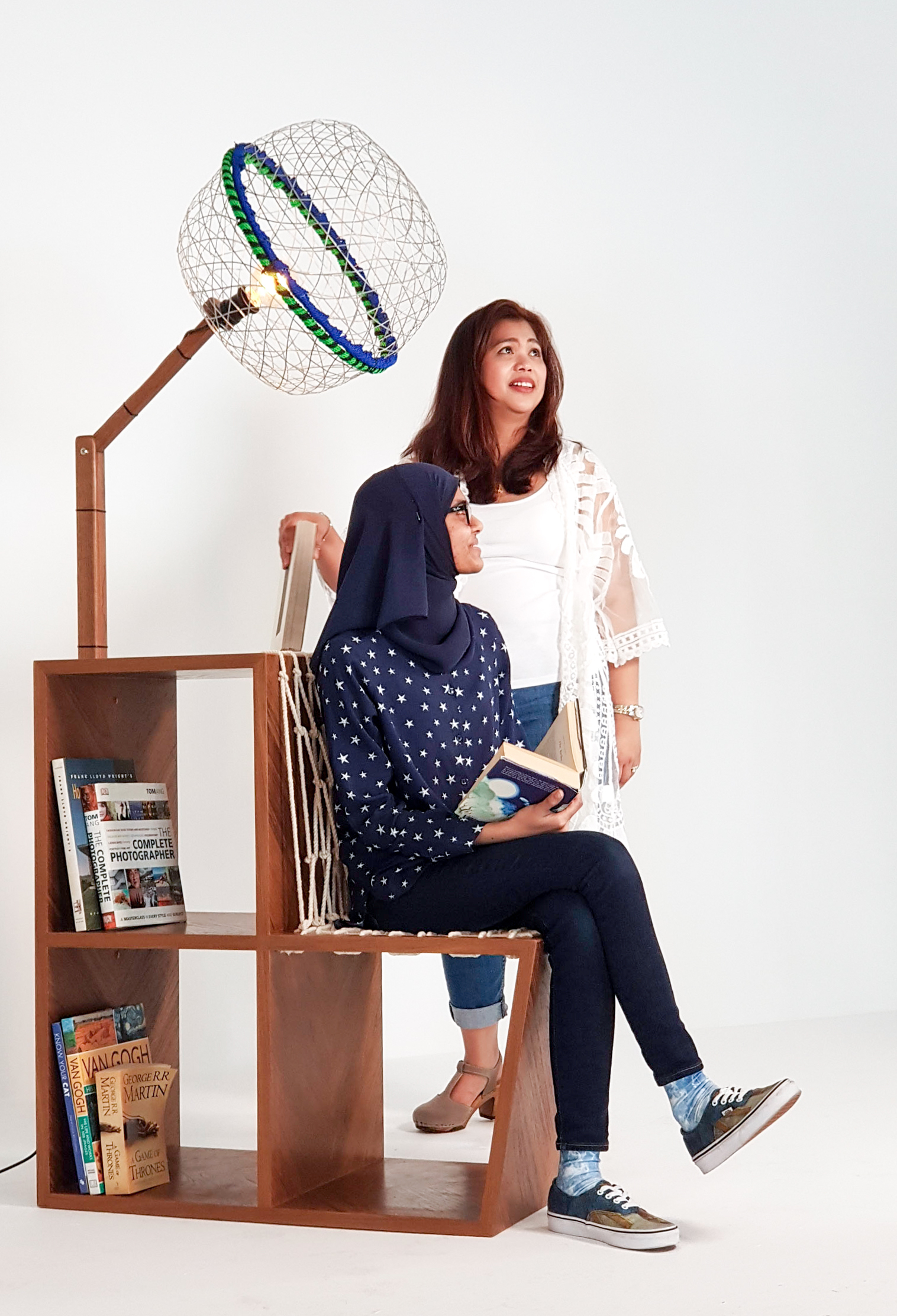 Shabakh is inspired by ship building and fishing traditional to the UAE, while aiming to raise awareness on the discarded fishing equipment that pollutes the country's waters. The designers used these discarded elements within the design, used in shaping the dhow's teak wood, fishing net, and string. The piece resulted in a multifunctional furniture unit combining seating, lighting, and storage.
reFORM by Gensler – Most Sustainable
Reform is a mobile piece of furniture that can be adapted into various environments and functions, from a seating piece to a storage unit – all while keeping its compact size to cater to smaller interior spaces.
The surfaces of the piece can be assembled and disassembled by hand, packed, and tied up to a backpack, making it a transportable.
The piece is composed of wood and solid surface waste material from Bond Interior' factory.
Irreversible Impact by Migaloo – People's Choice
Migaloo designed a panel featuring a soft light source composed of resin cylinders with silkworm cocoons, softening the light coming in from the LED spots.
The piece can be used as both a wall and ceiling, aiming to add a tranquil atmosphere to a space. It can alternatively be used as a hanger or display panel for objects such as jewelry, keys, and belts.
For use in commercial spaces, the panel features a wide range of colour performances including daylight colour temperature.
1 million bottles per minute by Design by Mariska – Highly Commended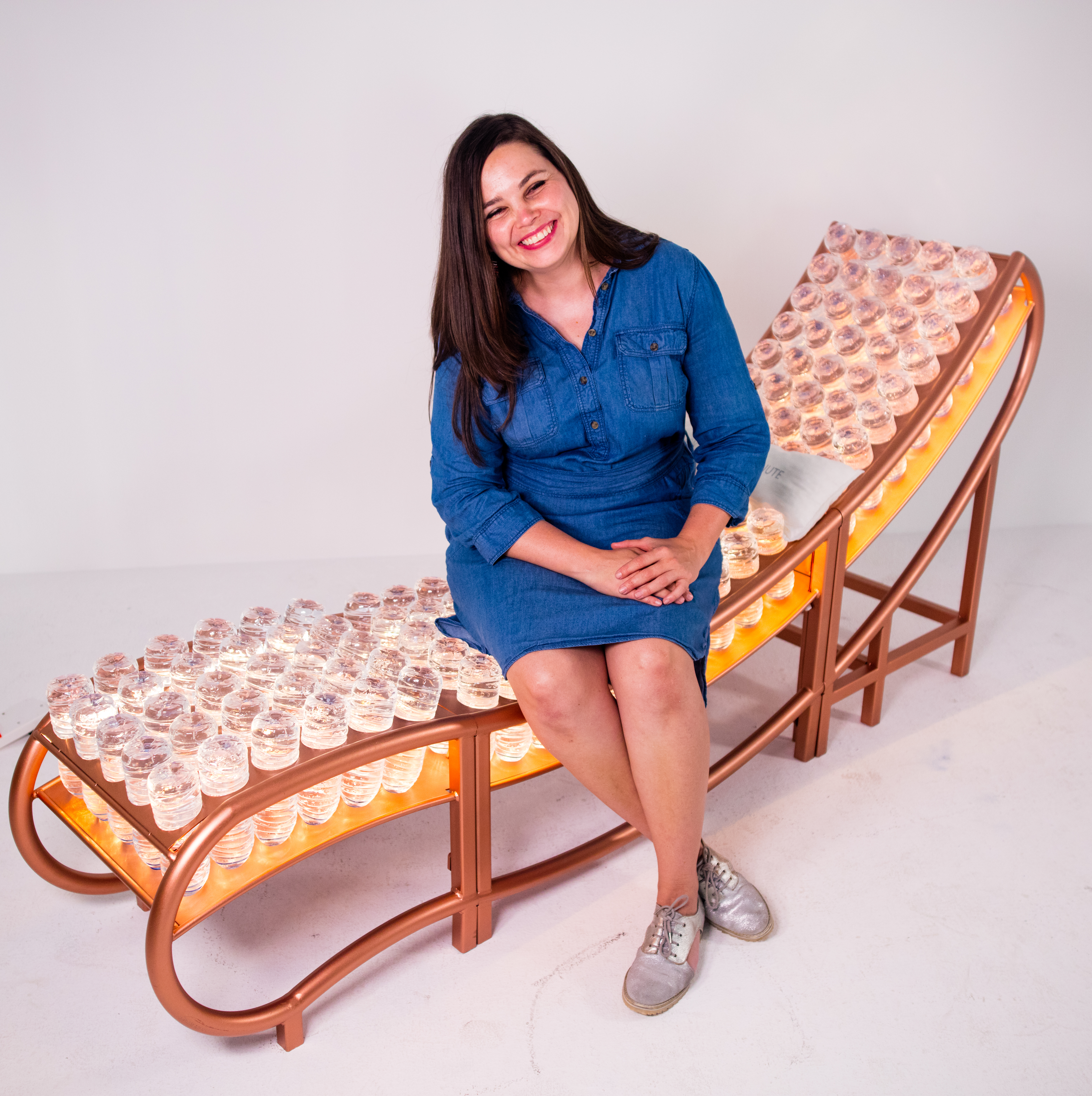 With 1 million bottles per minute, Mariska hopes to encourage people to evaluate their platic bottle usage.
"One million plastic bottles are sold every single minute. This is a very scary number that we are faced with every single day," she said in her proposal.
The multifunctional design emphasises two different methods of water reaching homes in the UAE: either through water pipes or by plastic bottles.
The piece can be either a chaise lounge, or pulled apart to form a three-piece including two seating units and a table.